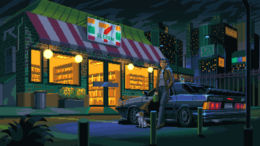 1,619 words
"Compensating for something?"
I heard the voice behind me while walking out to my car after work. It was one of my least favorite co-workers, a petty and perennially miserable person who complained about nearly everything, especially his difficulty in managing money.
Without bothering to look back, I replied, "No. I just like the car."
I've liked fast cars since I was a child. When I was a teen, I began to hear the small penis canard. It was really quite bizarre: I would be minding my own business after finishing my schoolwork, reading about the latest 911 turbo, the return of Lotus to the US market, or a tribute to the RX-7, and out of nowhere, somebody would take an interest in my penis. As a high school freshman, I put my house key on a Corvette keychain, and, again, my penis became the topic of conversation! These freaks were obsessed with my penis!
These interactions had not crossed my mind in years until I heard of a recently-published "study" discussing the "connection" between sports cars and small penises. One headline begins with the magic words "study finds," followed by "men who drive sports cars are more likely to have small penises." Another subline read, "If you have a Porsche, you might not want to read this."
I'm sure the anti-sports car crowd eagerly awaited this moment: A cluster of researchers at University College London published a paper titled "The Psychology of Fast Cars and Small Penises." At long last, people who cannot afford sports cars can once again sleep well at night, knowing that at least, according to some dweebs in London, they do not have small penises.[1]
Being someone with a background in the social sciences, but more importantly being a man willing to face his destiny head-on, I decided to read the study despite the warnings that my feelings might be hurt. I needed to man up and face the fact that the fast cars in my garage might be a sign of certain (ahem) shortcomings.
Thankfully for my penis and the penises of car enthusiasts everywhere, the study is objectively junk science and is plagued with problems.
The study manipulated two test groups by telling them the average penis size was either larger or smaller than it is in reality, then presented them with photos of sports cars on a screen and asked them to rate the cars in terms of desirability. Apparently, some men in the group who were told that the average penis is larger than it actually is (and, the researchers assumed, felt inadequate because of that) rated sports cars more highly than the control group.
Of course, rating sports cars as a luxury good is a far cry from owning one. The authors also note that men under 29 showed no experimental effect, meaning there was no relation between the information on penis size and their sports car ratings. It was only with older participants that they found any effect. There is no real explanation for this. It would be interesting to know what percentage of sports car owners began to love sports cars before the age of 29. I'd wager it is very high.
But there's a much bigger problem with this study. If you want to establish a link between penis size and sports car ownership, wouldn't you simply measure the penises of sports car owners and compare them to the average? There are three possible outcomes: Sports car owners might have smaller than average penises, larger than average penises, or there might simply be no correlation between the two variables.
The authors of the study dismiss this as a mere correlation, not an explanation. Yes, of course it is a correlation. But wouldn't determining whether or not there is an actual correlation be a great start? If there is no correlation, then there is nothing to explain. If there were no correlation, wouldn't that dispel the "fast car, small penis" stereotype?
The researchers state that this study is important since the link between fast cars and small penises is a "widespread cultural trope." It might even be called a stereotype. But some stereotypes are apparently beyond criticism. This stereotype can offend only men, more specifically men with means. You know, "privileged" men who can afford a fast car. I also noticed that all the images used for this study and the articles on it featured white men.
The fact that the authors don't actually care about assembling actual data about the correlation between penis size and sports car ownership is suspicious. They aren't interested in straightforwardly testing the truth of the small penis canard. So what is their goal? I think they are just whoring after grants and headlines by offering support for a prejudice that is widespread in the media and academia, which are full of men who drive cheap, dowdy cars and are probably insecure about that. (I'm sure they'd like us to think they also have enormous penises.)
Professor Daniel Richardson, one of the study's authors, commented that responses to his "findings" have tended towards amusement and people suggesting that it was merely "common sense" — meaning that a normal person could judge the size of a penis based on the type of car owned by the person it is attached to. I find it quite odd that a researcher in the social sciences would make this claim.
When I claim something that actually is common sense and verifiably true, such as the link between blacks and criminality or non-white immigrants and welfare use, everybody loses their minds. The message here is that some stereotypes are actively celebrated, while others might get you tossed out of polite society.
I'd like to see a study on the psychology of the people who hate sports cars and the men who love them.[2] The study in question mentions that women who see sports cars think of masculinity. Of course they do. Sports cars are fast and powerful machines. They appeal to the masculine love of power, adventure, and danger. Of course people look at sports cars and think of penises.
But why do some people then denigrate the penises of men who drive sports cars?
They don't stop at cars, either. Surely you've heard the "big muscles, small penis" canard as well. Some people just don't like masculinity, thus they suggest it is simply an "act" that "covers up" some sort of posited "inadequacies."
Could this be projection? Could the real problem be the masculinity deficit of some males (professors, journalists, and other bugmen) or the hormonal confusion of some females? But that's not the kind of study today's academics would undertake or today's journalists would gleefully publicize.
Sports cars represent a distilled form of everything modern liberals hate. They are fast, expensive, and "completely unnecessary." Moreover, they are elitist and maybe even a bit fascist. They are expensive to buy, expensive to maintain, and often difficult to drive, especially the older models from the untamed era before anti-lock brakes, traction control, driver assistance features, and the like. They do not respond well to inexperienced drivers. If you're not a skilled diver, you'll end up in a ditch or dead soon enough. Thus, even many people who can afford sports cars can't really enjoy them. They are difficult to get in and out of, are uncomfortable, and are not forgiving to the old, overweight, or disabled. Sports cars are thus quite intolerant.
There is something about a fast car that stirs profound feelings inside a lucky few. Not everybody gets it, but it's not something meant to be understood by the masses, either. It is not for everybody. Liberals, materialists, and overly emotional bugmen could never understand the connection some men have to their machines. But F. T. Marinetti got it:
Up all night, our hearts filled with pride, we sing the love of danger, the habit of energy, and we admire the splendor and beauty of speed.
A roaring motor car which seems to run on machine-gun fire is more beautiful than the Victory of Samothrace.
A sports car can become an all-consuming obsession that only fellow enthusiasts can share. It becomes profoundly personal. Thus to a real enthusiast, the idea that one buys a sports car to make a statement to the general public seems deeply wrongheaded. Those people are the last to understand.
I couldn't help but smile and laugh while leaving the "fast car, small penis" study in the dust. I had shifted into second gear, throttle down. It was cold outside. The 1990s 32-valve V8 ran with a crisp scream. Colder air is denser, putting more oxygen into the combustion chamber. The gas thus burns hotter and more fully, unleashing more power. This additional power is only a few percent more than on a mild day, but if you know the car well, like you might an old friend, you'll feel the difference.
The tires grip the road a bit less in the cold. I have to let off a bit near the peak of the engine's power: The road is curving ahead — a downshift with a slight throttle tap to match the revs. Combining the compression breaking with the pedal for superlative deceleration, it all goes nearly unnoticed. I'm back on the throttle as I turn into the corner, and by third gear, I'm not looking at the speedometer anymore: I'm gone. And I'm free.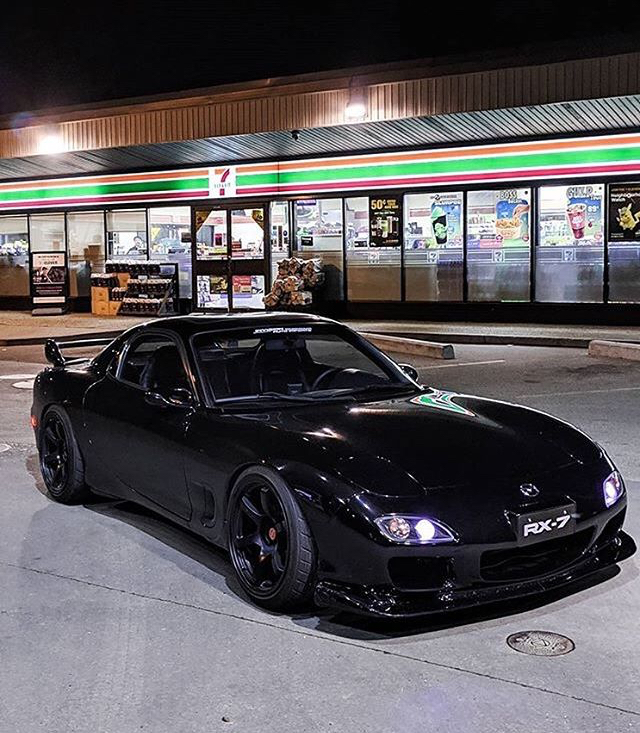 * * *
Like all journals of dissident ideas, Counter-Currents depends on the support of readers like you. Help us compete with the censors of the Left and the violent accelerationists of the Right with a donation today. (The easiest way to help is with an e-check donation. All you need is your checkbook.)
For other ways to donate, click here.
Notes
[1] Alex Lauer. "Psychologists Finally Studied the Relationship Between Sports Cars and Penis Size." Inside Hook. January 19, 2023.
[2] Sam Mangioni. "New Study Claims Men Who Drive Sports Cars Have Tiny Penises." Man of Many. January 17, 2023; Paul Schrodt. "Unsurprisingly, Men Who Crave Flashy Sports Cars May Have Penis Envy." Hone Health. January 13, 2023.
Enjoyed this article?
Be the first to leave a tip in the jar!