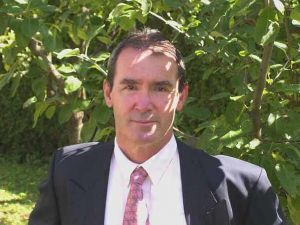 2.369 slov
English original here
Tomislav Sunić je bývalý americký profesor, autor, překladatel a svého času i chorvatský diplomat. Nejprve vystudoval evropskou literaturu a jazyky, následně získal doktorát z politologie na Kalifornské univerzitě (University of California). Doktor Sunić publikoval knihy a články na témata kulturního pesimismu, psychologie komunismu i liberalismu, užívání i zneužívání jazyka v moderním politickém diskurzu ve francouzštině, němčině, angličtině a chorvatštině. Tento rozhovor představuje nenápadného muže stojícího za různými idejemi. Dozvíme se pár věcí, které o sobě a své minulosti Tom Sunić nikdy předtím neřekl. A dr. Sunić nám samozřejmě něco prozradí i o své nové ve francouzštině vydané knize, svém mládí v komunistické Jugoslávii, překladatelském umění a spoustě dalších věcí.
Alex Kurtagić: Jak se liší Jugoslávie 50. a 60. let od Chorvatska v roce 2010, ne ani tak ze sociopolitického hlediska, ale spíše z perspektivy každodennosti?
Tomislav Sunić: Za Jugoslávie bylo méně "přelidněno", ale jugoslávský prostor byl stísněněješí a bezútěšný – doslova černobílé prostředí. Běžný diskurz byl disciplinární a vulgární, obklopený komunistickými insigniemi. Navzdory dnešnímu ovzduší dekadence, zejména pokud jde o přicházející liberální mravy, je tok času v Chorvatsku mnohem rozptýlenější. Čas prostě letí rychleji. Lidé se začínají učit liberální morálce falešné obchodnické zdvořilosti, s čímž je samozřejmě spojena i ztráta identity.
Alex Kurtagić: V předchozích rozhovorech jste zmínil, že jste v roce 1971 stopoval až do Kašmíru. Během tohoto dobrodružství jste se jistě musel ocitnout v nejedné polízanici… Jaké to bylo, cestovat po východní Evropě a Asii za studené války? Co vás motivovalo k odjezdu? Jistě existují i méně radikální způsoby úniku než cesta stopem do Indie. A proč vůbec Indie a ne řekněme Itálie nebo Řecko?
Tomislav Sunić: V té době jsem vůbec neuměl zařadit sám sebe do širší socio-historické perspektivy. Byl jsem do značné míry obdařen dobrovolnou nevědomostí a slušnou dávkou mladistvého romantismu. Proto mi nikdy nepřišlo na mysl, že by mě za mých hippie dnů mohli zabít, pobodat nebo unést. Nikdy jsem nepřemýšlel, co bude zítra. Vlastně jsem stopoval z Kodaně napříč Itálií, pak trajektem z Brindisi na řecké Korfu, odkud jsem pokračoval ve své odyseji, doslova s prázdnou kapsou, vlakem přes Turecko do Teheránu. V Řecku v roce 1972 vládla diktatura a vládcem Persie byl šáh Muhammad Rezá Pahlaví. Právě skončila válka mezi Pákistánem a Indií. Já si ale žil svůj magický dvojí život: Indie byla tehdy místem, kde všichni hippies z celého širého světa hledali zasvěcení.
Alex Kurtagić: Milovník literatury skrze ni částečně i žije. Jaké knihy byly podle vás nejzásadnější pro váš vývoj coby člověka i myslitele? A proč?
Tomislav Sunić: Určuji si výběr prózy dle svého charakteru. Četl jsem Hermana Hesseho, ne proto, že by byl v mém mladí standardní hippie literaturou – byl totiž také skvělým autorem a podařilo se mu spojit, aniž by se uchýlil k násilnému vyprávění či pornografii, svět iluzí a magického realismu, po němž jsem toužil. To se mi líbilo. Hesse pro devatenáctiletého chlapce fungoval jako skvělý Bildungsroman. Ve skutečnosti dneska nevylučuju ani to, že jsem byl reinkarnovaným Byronem, Célinem nebo Kerouacem, vrženým na cesty po Asii. Když jsem v roztrhaných kalhotách, tričku a náušnicích procházel ulicemi Kábulu, rozhostil se ve mně pocit déjà vu. Kdysi dávno jsem musel být tamním dvořanem nebo důležitým vyslancem při tažení Alexandra Velikého. Z toho pocitu mám jisté mrazení dodnes.
Později, když jsem dospěl, jsem opět následoval své instinkty a ne politickou módu či agendu. Byl jsem asi reinkarnovaný Louis Ferdinand Céline – a tak jsem chtěl poznat každé zákoutí a skulinku francouzského ducha i jazyka. Později, když jsem narazil na politologa Carla Schmitta a sociologa Vilfreda Pareta nebo Alaina de Benoista, byla má odpověď velmi jednoduchá. Jejich styl mi v širším slova smyslu připomínal můj vlastní skrytý smysl pro krásu.
Alex Kurtagić: V 80. letech jste jak známo emigroval do Spojených států. Jaké byly vaše první dojmy z Američanů proti tomu, co jste o nich věděl z dřívějška jako vzdálený pozorovatel? Co se vám líbilo a co vás na nich nejvíc zarazilo? Představy a realita se v některých důležitých ohledech bezpochyby značně lišily…
Tomislav Sunić: Davy a hluk. To byl můj první dojem po přistání v Americe. Podle úrovně hluku dokážu říci, jak civilizovaná nebo barbarská dotyčná země je. Na veřejných místech nebo ve veřejných budovách se mi líbí ticho. Ta umělá (nebo spíše ubohá) zařízení jako dětské vysílačky, walkmany, rádia či později všechny ty antropomorfní doplňky, jako mobilní telefony a iPody, se staly symboly duchovní vykořeněnosti a materiálního nadbytku, toho být ve špatný čas na špatném místě. Nemám rád nejvyšší rychlost, Amerika zařazená na neutrál by pro mě byla ideálním místem. Lituji, že jsem se nenarodil o dvě stě let dříve, na předválečném americkém Jihu. Na komunikační úrovni jsem se v Americe jen těžko vyrovnával s nekonečnými moralizujícími a formálními průpovídkami. Nemohl jsem pochopit – a nedokážu to dodnes, protože jsem přišel z komunistického univerza, ani to, proč se bělošský národ tak impozantní velikosti oddává sebenenávisti, pocitům viny a podbízí se tomu těm nejnižším vrstvám společnosti. To nebyla Amerika, o níž jsem snil.
Alex Kurtagić: Ve Spojených státech jste vystudoval politologii a nějaký čas jste na amerických univerzitách zastával i akademické pozice. Oba jsme psali o akademickém prostředí v USA i v Evropě, sevřeném ortodoxií freudovsko-marxistického učení. To znamená, že freudovsko-marxistická scholastika představuje svébytný druh. Domnívám se, že tímto druhem není homo americanus, neboť homo americanus je pouze výsledek, ne činitel. Mýlím se? Možná byste mohl popsat zoologii freudovsko-marxistického učení: jeho přirozené prostředí, sociální organizaci, typickou osobnost, stravovací návyky…
Tomislav Sunić: Je moje sociální chování vrozené nebo získané? To je nadčasová otázka tajemství života. Stejně jako musí existovat katolický nebo liberální gen, tak musela mezi nesčetnými Evropany existovat také zvláštní genetická náchylnost k tomu vydávat se do neznámých dálek, po širém oceánu i kontinentální Americe. Musela existovat odvěká vůle k moci, v historii bělochů nemající obdoby. Na druhé straně se však tento prométheovský duch proměnil v homo œconomicus, zvláštní neevropský druh, který brzy našel svého dvojníka v tom, čemu říkám homo americanus, čili dvounožec se zájmem pouze o to, jak rychle vydělat bez ohledu na zeměpisnou šířku. Jsem si jistý, že drtivé většině lidí, kteří za posledních tři sta let přišli do Ameriky, šlo především o peníze a ne o nějakou ideu duchovní svobody nebo genetického vylepšení. Pokud jde o freudovsko-marxistické učení, tak mi dovolte připomenout, že psychoanalýza a Marxovo učení měly v americkém akademickém prostředí více následovníků než v Evropě. "Pravý" marxismus tak zakořenil v Americe rychleji a lépe než v komunistické východní Evropě. Proto má toto postmoderní rovnostářství, multirasovost, promiskuita, obamovské "multietnické školení k citlivosti" a sociální inženýrství nyní v Americe větší dynamiku než kdekoli jinde v Evropě, natožpak bývalé komunistické Evropě.
Alex Kurtagić: Devadesátá léta byla pro bývalou Jugoslávii bouřlivým desetiletím. V jejich první polovině jsme sledovali její rozpad a v roce 1999 Clinton tří měsíce bombardoval Srbsko, z důvodů optikou roku 2010 poněkud nejasných. Jak byste shrnul toto desetiletí vy osobně?
Tomislav Sunić: V roce 1993 po návratu z USA, jsem se stal diplomatem zodpovědným za kulturní propagaci Chorvatska v první Tudjmanově vládě. Po celé Americe a Evropě jsem přednesl stovky projevů o postavení Chorvatska ve světě, klamu multikulturalismu, podvodu moderní historiografie atd. Následovalo rozčarování a pocity zrady. Tehdy jsem si myslel, že dědictví komunismu bude spolu s jeho bývalými architekty odstraněno. Místo toho se válka v bývalé Jugoslávii stala ošklivou válkou mezi podobnými etnickými skupinami. Jednu věc jsem se však naučil: nikdy se příliš nenechávejte unést, a to ani svými vlastními politickými nebo filosofickými idejemi, snadno se mohou obrátit proti vám. Dnes, o 15 let později, se mi zdá, že celý balkánský chaos vytvořily bývalé jugoslávské komunistické elity, které se v mžiku rozhodly stát buď dobrými liberály, nebo šovinistickými buřiči lůzy.
Alex Kurtagić: Od roku 2007 jste velmi aktivní a jste vidět víc než zkraje nového století. Vydal jste knihu Homo Americanus v angličtině a francouzsky La Croatie: un pays par défaut?. Co vedlo k této zvýšené aktivitě?
Tomislav Sunić: Mám to v genech. Bojím se, že mě spolkne nemilosrdný tok času. Když ustanu v činnosti, tak mě pokaždé zaplaví pocity hanby a zoufalství. Proto dokud budu dýchat, budu i přednášet a psát.
Alex Kurtagić: Řekněte nám o své poslední knize. Jaké jsou její hlavní teze? A proč jste se ji rozhodl napsat ve francouzštině?
Tomislav Sunić: Kniha se zamýšlí nad významem identity ve věku globalismu. Jako případovou studii používám Chorvatsko a Chorvaty s jejich problémy při definování sebe sama v postmoderním světě. Jedná se myslím o dobrou akademickou práci a nabízí i solidní bibliografii. Kniha pojednává o nebezpečí soupeřících viktimologií a o tom, proč ublíženost nevyhnutelně vede k napětí a válce – nikdy ne k mezietnickému nebo mezirasovému porozumění. Moje kniha je dobrá pro všechny, kdo se chtějí dozvědět více o umělých multikulturních státech i moderní historiografii, již si do značné míry monopolizovali moderní hagiografové. Francouzsky jsem psal z prostých pohnutek: Dlužil jsem to sobě a svému cítění pro francouzský jazyk: francouzština je jazyk velmi bohatý na koncepční i estetické úrovni. Také jsem měl pocit, jako bych něco dlužil svým francouzsky mluvícím přátelům.
Alex Kurtagić: Kromě angličtiny, francouzštiny a samozřejmě chorvatštiny mluvíte také německy a vaše filozofická díla čerpala z mnoha upozaděných německých zdrojů. Němčina je kontextový jazyk, který umožnuje vznik zdánlivě nekonečných sloučenin. Jednotlivá slova (dobře známý příklad je Volk) mohou obsahovat také odstíny různých významů a implikací angličtině neznámých. Povězte nám o obtížích s překlady a přesným převedením stylu i významu z originálu do naší moderní lingua franca, angličtiny.
Tomislav Sunić: Každý překlad je samostatným uměleckým dílem. Nejen překlad poezie, ale i té nejmenší eseje z oblasti humanitních věd představuje obrovskou výzvu. Vždy jsem obdivoval dobrého překladatele – dokonce více než samotného autora původního díla. Jazyk nemá pouze funkční úlohu. Je také duchovním pokladem, zejména pro lidi se silným smyslem pro metaforu a poetiku. Němčina je nejbohatší evropský jazyk s velmi přesnou normativní gramatikou, ale po druhé světové válce byla odstavena na druhou kolej. Studenti na Západě se ji už neučí. Mohla se přitom podobně jako latina stát mocnou silou síly spojující Evropu nebo i hlavním komunikačním prostředkem bělochů po celém světě.
Alex Kurtagić: Pro člověka je s příchodem internetu velmi obtížné skrýt se. Co si podle vás myslí bývalí spolužáci a přátelé – lidé, s nimiž jste už před lety ztratil jakýkoliv kontakt – když si vás vyhledají? (Nesnažím se mimochodem říct, že byste se o to měl příliš starat.)
Tomislav Sunić: I když si mě mnozí lidé skutečně na internetu vyhledávají, pochybuji, že rozumí všem sociologickým a politickým nuancím mých textů či textů o mně. Mnozí jim samozřejmě rozumí, alespoň tedy někteří profesoři a studenti, s nimiž jsem pracoval v USA. Obraz na internetu však neodráží samotný reálný objekt – v tomto případě mě. Ale ti, kdo mě dříve znali – vzhledem k tomu, že internet je víceméně sólová hra – si o mně musí myslet, i když se jim můj postoj nelíbí: "To je sakra chlapák, ten Tom!"
Alex Kurtagić: Jak byste reagoval, kdyby někdo známý, možná i člověk, na jehož názoru vám záleží a myslí to s vámi dobře, ale trochu naivní nebo jen špatně informovaný, s jistým znepokojením zeptal nad šálkem kávy: "Tome, jak se z tebe mohl stát nacista? Máš doktorát z politologie, pocházíš z dobré rodiny, tvůj otec byl právník – a ty… ses stal rasistou. Co se stalo?"
Tomislav Sunić: Používání podobných pejorativních nálepek je v západních médiích a do jisté míry i západním soudnictví docela aktuální. Výhodou života v postkomunistických zemích je, že slova jako "nacista", "fašista", "rasista" zde již nemají takovou váhu, navzdory tomu, že se nová politická třída po celé východní Evropě znovu snaží vzkřísit jejich prvotní negativní význam. To vše se samozřejmě děje pod tlakem Západu, kde se tato označení běžně používají. Tam, kde skončil komunismus, moderní liberalismus pokračuje… Musím vám připomenout, že použití těchto významově zatížených slov bylo běžnou praxí i v komunistickém slovníku a tehdejších médiích, která je vysílala na všech vlnových délkách proti jakémukoli disidentovi 24 hodin denně. Ke konci komunistické vlády panovalo mezi obyvatelstvem obrovské psycholingvistické přesycení, takže tento jazyk všem lezl krkem, dokonce i komunistickým škrabalům, kteří z tohoto výraziva původně udělali "módu". Hlavním důvodem kolapsu komunismu byl zkreslený politický jazyk. Proto je paradoxem, že tato slova, jež dnes na Západě definitivně končí debaty, ve východní Evropě nemají tak tíživou váhu. Pro část lidí se dokonce staly jakýmsi čestným odznakem!
Alex Kurtagić: Svůj postoj jsem už vyjádřil, ale jako člen vedení politické strany American Third Position možná máte na věc jiný názor. Které strategie pravice je třeba označit za selhání? Co podle vás udělat, aby se to změnilo? V čem vidíte vlastní úlohu v tomto velmi nesnadném poslání?
Tomislav Sunić: Za prvé a především, všichni pravičáci, všichni nacionalisté, všichni vlastenci či přesněji řečeno "všichni rasově a kulturně uvědomělí běloši", musí přestat obviňovat druhé za vlastní neschopnost zorganizovat intelektuální nebo politickou opozici. Obviňování druhého automaticky a podvědomě znamená, že je dotyčný schopnější než my sami. Ne, není. Za současné trápení bělochů nejsou zodpovědní jiní, ať už Židé, liberálové, černoši či imigranti. Prvně musíme obviňovat samotné bělošské aktivisty či myslitele, kteří ve většině případů nerozlišují příčinu a následek. Nejprve potřebujeme provést jistou konceptuální ekvilibristiku. Monolitické lineární černobílé myšlení, zděděné po žido-křesťanství, musíme i s jeho sekulárními odnožemi, jako egalitarianismus a všemi jeho modalitami: liberalismem, globalismem, komunismem odstranit. Pokud bělošští nacionalisté nezačnou myslet a konceptualizovat svět mnohotvárněji a cykličtějším způsobem s miliony odstínů mezi "dobrem" a "zlem", budou jen dál ztrácet čas. Jakmile si objektivní, skutečný svět konceptualizujeme jako mnohotvárný jev, začnou věci zapadat na své místo. Včetně nutnosti vytvořit novou kulturní hegemonii.
Alex Kurtagić: Čeho byste chtěl dosáhnout v příštích 10 letech?
Tomislav Sunić: Chtěl bych publikovat několik knih v němčině, angličtině a francouzštině. Doufám, že budu moci posloužit i věci strany American Third Position.
Alex Kurtagić: Jak byste si přál, aby se na vás vzpomínalo za sto let? A jak si myslíte, že to bude ve skutečnosti?
Tomislav Sunić: Chtěl bych, aby se na mě vzpomínalo jako na někoho, kdo stavěl zájmy své komunity nad zájmy vlastní i své vlastní rodiny. Jako na někoho, kdo absolutně odmítal peníze jako prostředek komunikace a očekával bych, že alespoň toto bude bez výhrad uznáno mými současnými i budoucími kolegy a přáteli. Rád bych, aby se na mě vzpomínalo jako na někoho, kdo v dědictví Západu zanechal své vlastní skromné nadčasové stopy.
Chtěl bych, aby se na mě pamatovalo jako na autora a inovátora, průkopníka, jehož slova budou znít i v nových, přelidněných časech.
This translation originally appeared at Delian Diver.
* * *
Like all journals of dissident ideas, Counter-Currents depends on the support of readers like you. Help us compete with the censors of the Left and the violent accelerationists of the Right with a donation today. (The easiest way to help is with an e-check donation. All you need is your checkbook.)
For other ways to donate, click here.