The Counter-Currents 2022 Fundraiser
Stonehenge & White Nationalism, United in Struggle
Alex Graham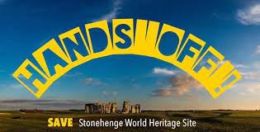 612 words
Things went well for Counter-Currents over the last week, and our fundraiser got 4% closer to our goal of raising $300,000 this year. Since our fundraiser started on March 10th, we have raised $125,730.50, which is 42% of our goal. We thank all of those who have given so far. Full information on how to donate is below, but first, we have a few word from long-time Counter-Currents writer Alex Graham on how the struggle for White Nationalism is tied in to other struggles to preserve our people's heritage.
In 2020, the British government green-lit a controversial plan to build a tunnel beneath Stonehenge on the A303 to alleviate traffic. The proposed portals to the tunnel would be within the site's UNESCO-protected boundary, causing serious damage. Construction on the tunnel was to begin this year but was halted thanks to the Stonehenge Alliance, which successfully crowdfunded a legal challenge against Britain's National Highways last year.
There is still much to discover in the area surrounding Stonehenge, which is known for its archaeological richness. The August 2022 issue of National Geographic, whose cover story is about Stonehenge, describes how a geophysical survey recently detected a mile-wide ring of man-made pits at Durrington Walls, making it England's largest prehistoric settlement. It is likely that the construction of the tunnel would destroy undiscovered archaeological treasures.
The tunnel's western portal would damage Bronze Age burial mounds, and the eastern portal would encroach on Blick Mead, a Mesolithic site where archaeologists have found what may be 6,000-year-old hoofprints left by aurochsen. Blick Mead is the only place in Britain that has been inhabited since the Ice Age. Evidence of large feasts and the presence of a rare kind of arrowhead hint that the site, which is home to a naturally warm spring, was considered sacred by ancient Britons.
Surely there is a better way to address traffic on the A303 than bulldozing through an ancient, historic landscape. Beyond that, the addition of a second divided highway underground would not even reduce congestion, as any urban planner knows. It would make much more sense to implement something like congestion pricing. As for the aesthetic benefits conferred by the tunnel, these are undeniable, but if it is to be built, the tunnel should at least extend beyond the perimeter of the Stonehenge World Heritage Site.
Above all, if people are willing to countenance invasive construction work on the site of Stonehenge, is anything sacred anymore?
In addition to National Highways, the Stonehenge Alliance is also up against Britain's National Trust and English Heritage, both organizations dedicated to preserving British buildings and monuments of historical significance. (English Heritage grants refugees free access to all English Heritage sites and has extensive resources on its website devoted to "black history" in England, which tells you something about their level of seriousness.)
In contrast to their well-funded, prestigious opponents, the Stonehenge Alliance is an organization comprised of ordinary English citizens and activists — a diverse coalition encompassing archaeologists, Druids, environmentalists, and local residents. Its legal funds come from supporters' donations. The organization reached its target goal of £50,000 and was able to bring a judicial review to the High Court. A judge ruled in their favor, and the construction of the tunnel was halted. The fight is still not over, but the Stonehenge Alliance has thrown a wrench into the government's plans.
The parallels between the movement to protect Stonehenge and the White Nationalist movement are clear. The Stonehenge Alliance's legal victory is proof that ordinary patriotic citizens can accomplish a great deal when they are passionately motivated to support a cause, even in the face of powerful opposition. Despite the odds we face, I am convinced that victory is possible.
There are many ways you can help Counter-Currents:
1. E-Checks
The easiest way to send money to Counter-Currents is by e-check. It is as secure, fast, and convenient as a credit card. All you need is your checkbook.
E-checks don't work outside the US, but we now have a new way to send recurring or one-time donations from outside the US for very low cost. For details, email [email protected].
2. Credit Cards
In 2019, Counter-Currents was de-platformed from five credit card processors. We applied to a couple of other processors but were turned down. In the process of applying, we discovered that Counter-Currents has been put on the so-called MATCH list, a credit card industry blacklist reserved for vendors with high rates of chargebacks and fraudulent transactions. This is completely inapplicable to Counter-Currents. Thus our placement on this list is simply a lie — a financially damaging lie — that is obviously political in motivation.
Currently, there are only two ways we can take credit card donations:
CashApp as $CounterCurrents! CashApp allows you to make an instant credit card donation without a high processing fee. Plus, it gives us an encouraging mobile alert when you donate! Boost the Counter-Currents staff morale instantly! Donate via CashApp!
Entropy, a site that takes donations and comments for livestreams. Visit our Entropy page and select "send paid chat." Entropy allows you to donate any amount from $3 and up. All comments will be read and discussed in the next episode of Counter-Currents Radio, which airs every weekend.
3. Bank Transfers
It is also possible to support Counter-Currents with bank transfers. Please contact us at [email protected].
4. Gift Cards
Gift cards are a useful way to make donations. Gift cards are available with all the major credit cards as well as from major retailers. You can send gift cards as donations electronically, by-email, through the snail mail. If you can find a place that sells gift cards for cash, they are as anonymous as sending cash and much safer.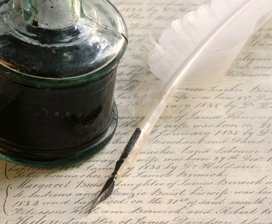 5. Cash, Checks and Money Orders
Sometimes the old ways are best. The least "de-platformable" way to send donations to Counter-Currents is to put a check or money order in the mail. Simply print and complete the Word or PDF donation form and mail it to:
Counter-Currents Publishing, Ltd.
P.O. Box 22638
San Francisco, CA 94122
USA
[email protected]
Thank you, Boomers, for keeping your checkbooks, envelopes, and stamps. There are youngsters reading this site who have never written a check or put a letter in the mail.
6. Bill Payment Services
If you wish to make monthly donations by mail, see if your bank has a bill payment service. Then all you need to do is set up a monthly check to be dispatched by mail to our PO box. This check can be made out to Counter-Currents or to Greg Johnson. After the initial bother of setting it up, you never have to think about it again.
7. Crypto-Currencies
In addition to old-fashioned paper donations, those new-fangled crypto-currencies are a good way to circumvent censorious credit card corporations.
Click here to go to our crypto donation page.
Click here for a basic primer on how to get started using crypto. Do not, however, use COINBASE. COINBASE will not allow you to send money to Counter-Currents. (Yes, it is that bad.)
For those brand new to cryptocurrency, you can even use your credit card to buy cryptocurrency via Moon Pay here. Then you can send your cryptocurrency to our crypto addresses.
8. The Counter-Currents Foundation
Note: Donations to Counter-Currents Publishing are not tax deductible. We do, however, have a 501c3 tax-exempt educational corporation called The Counter-Currents Foundation. If you want to make a tax-deductible gift, please email me at [email protected]. You can send donations by mail to:
The Counter-Currents Foundation
P.O. Box 22638
San Francisco, CA 94122
USA
9. Remember Us in Your Will
Finally, we would like to broach a very delicate topic: your will. If you are planning your estate, please think about how you can continue helping the cause even after you are gone. The essay "Majority Estate Planning" contains many helpful suggestions.