Poslední slovo k zatčení Grega Johnsona v Norsku a dokument politické policie
Greg Johnson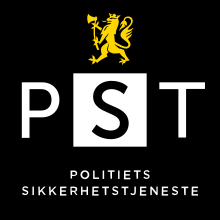 1.406 slov
English original here
2. listopadu 2019 jsem byl na příkaz norské Policejní bezpečnostní služby (Politiets Sikkerhetstjeneste, PST) zadržen a bylo mi znemožněno vystoupení na akci Scandza Forum, pořádané v norské metropoli Oslo.
Norští novináři si při sběru informací pro reportáž o mém zatčení vyžádali přístup k dokumentu PST, v němž je mé zatčení zdůvodněno. Jejich žádost byla zamítnuta s tím, že dokument "podléhá utajení".
Mě však norské právo opravňuje k přístupu k dokumentu i jeho zveřejnění, což také níže činím ve formátu JPEG (stránka 1 a 2) i PDF. V dopise jsem učinil jedinou změnu, když jsem odstranil jméno a podpis zodpovědného policisty, abych se preventivně vyhnul jakýmkoliv nařčením z podněcování k obtěžování.
Následuje překlad do češtiny (z norštiny do angličtiny jej pomáhal přeložit Frodi Midjord) i můj komentář, kde jednoznačně ukazuji, že PST jednoduše převzala zdůvodnění mého zatčení z extrémistického levicového (Antifa) blogu, jehož provozovatelé se nepokrytě pokoušeli o sabotáž Scandza Forum. Krom toho se PST ani v nejmenším neobtěžovala si informace z takto zaujatého zdroje ověřit.
Nakonec bych ještě zdůraznil, že návdavkem k očividně směšnému nařčení, že můj projev na Scandze mohl vyvolat politické násilí, PST dává dosti nepokrytě na odiv svůj záměr potlačit svobodu projevu i myšlení pro alternativní politické ideje v Norsku – a činí tak na popud nevolených a nikomu se nezodpovídajících levicových extremistů.
(Z angličtiny pořízený) český překlad
Od:
Policejní bezpečnostní služba
PO Box 4773 Nydalen
0421 OSLO
Pro: Imigrační komisariát (UDI)
RE: Žádost o přezkoumání deportace
Ve věci: Greg JOHNSON, americký občan, dat. nar. neznámé.
Ohledně dnešního telefonátu.
PST získalo informaci, že výše jmenovaný dnes může přicestovat oselské letiště Gardermoen.
Podle veřejně dostupných informací byl Greg JOHNSON oznámen jako jeden z řečníků na Scandza Forum, jež se má uskutečnit na utajeném místě v Oslu 2. 11. 2019.
Greg JOHNSON patří k čelným lidem vzájemně propojené sítě autorů a řečníků obhajujících nenávist k Židům, rasové/rasistické teorie a bělošský nacionalismus. V propagačním materiálu jedné z předchozích akcí Scandza Forum z července 2017 je jmenován coby "jeden z předních ideologů v bělošském nacionalistickém hnutí". Krom jiného působí jako šéfredaktor online alternativě pravicového online magazínu Counter-Currents.
JOHNSON v minulosti vyjádřil podporu pro ospravedlnění, s nímž pro své útoky z 22. července přišel Anders BREIVIK a teror označil za "nevyhnutelný". JOHNSON také publikoval několik článků reagujících na proces s BREIVIKEM, kde mluví o svém "nově nalezeném" respektu k masovému vrahovi, jenž podle něj "konal z loajality ke svému lidu". JOHNSON dále píše, že BREIVIK "se před soudem choval důstojně a pro svůj světonázor a činy předložil silné, inteligentní a promyšlené argumenty".
V textu zveřejněném 18. května 2012 JOHNSON údajně napsal: "Norská Strana práce je zodpovědná za veškeré násilí zapříčiněné jejich politikou, včetně nevyhnutelné násilné reakce Norů, kteří už toho mají až po krk a konečně se postaví na odpor".
Scandza Forum je mezinárodní sít pravicových extremistů, kteří pravidelně organizují setkání ve skandinávských zemích. Předchozích akcí v letech 2018-9 se zúčastnilo mezi 50 a 200 lidmi, včetně dobře známých pravicových extremistů. Na setkáních vystupují jako řečníci američtí i evropští pravicoví ideologové.
Podle PST je pravděpodobné, že ideologické poselství těchto setkání může účastníky inspirovat k aktům politicky motivovaného násilí.
PST se obává, že JOHNSON svou aktivní účastí na konferenci pořádané Scandza Forem přispěje k další radikalizaci, vzestupu politického násilí a posílení pozic alternativně pravicového/identitárního milieu v Norsku.
PST je proto přesvědčena, že dotyčná osoba představuje hrozbu základním zájmům státu a že tak došlo k naplnění podmínek pro vyhoštění podle druhého odstavce paragrafu 126 Imigračního zákona. Domníváme se, že pokud by plánovaný projev na tomto nebo jakémkoliv případném dalším podobném setkání přednesl, přispělo by to k posílení extremistických postojů i činů.
UDI (Imigrační komisariát) musí vyhodnotit, zda došlo ke splnění podmínek pro rozhodnutí o vyhoštění ze země na základě §126, prvního ods. druhé věty Imigračního zákona.
Policejní bezpečnostní služba, 1. listopadu 2019.
Komentář Grega Johnsona
Dopis norské Policejní bezpečnostní služby (PST) z prvního listopadu 2019 volající po mém zadržení a vyhoštění z Norska je velice znepokojivým dokumentem hned ze tří důvodů. Zaprvé jsem byl zatčen a vyhoštěn na základě nepravdivých informací, jež se PST vůbec neobtěžovala ověřit. Za druhé, ústřední proti mně vznesené obvinění – tedy že schvaluji terorismus – je naprostou perverzí a opakem pravdy, navíc schopnou napáchat v životě oběti značné škody. Konečně pak dokument celkem jasně naznačuje, že má deportace nebyla motivována jen (naprosto smyšleným) rizikem politického násilí, ale že se PST pokouší potlačit v Norsku politické ideje národního populismu ("alternativní pravice" a "identitářství")
Celý případ proti mně, který skončil zatčením a vyhoštěním, byl založen na několika článcích Haralda S. Kungtveita a Jonase Skybakmoena, kteří je 31. října zveřejnili na levicově extremistickém blogu Filter Nyheter:
Jak už jsem ukázal v eseji "Anarcho-tyranie v Oslu", jedná o hluboce lživé hanopisy, jejichž autoři citují věty z mé eseje: Breivik: Neočekávaně nalezený nový respekt" zcela vytržené z kontextu, a tím úplně převracejí smysl mého článku.
Dopis PST tak například přebírá tvrzení Filter Nyheter, že Breivikovy činy považuji na "nevyhnutelné", přestože každému čtenáři článku je jasné, že mluvím výhradně o Breivikově vlastním vnitřním zdůvodnění jeho útoků.
Autor nebo autoři dopisu PST také nekriticky přebírají argumentaci Filter Nyheter, že jsem po veřejném procesu s Breivikem pocítil k Norovi nově nalezený "respekt", přičemž zcela přehlížejí, že (1) "respekt" je relativní pojem a já už před procesem vyjádřil své maximální opovržení vůči Breivikovi (viz můj článek "Anders Behring Breivik: Neokonzervativní Rambo"), takže jsem ho vlastně ve svém novějším hodnocení jen vyzvedl o pár "úrovní pekla" výš; (2) jsem uzavřel svou esej hodnocením, že Breivik i přes značnou snahu nepředložil dostatečné ospravedlnění terorismu a to ani podle vlastních kritérii a konečně (3) jsem sám přišel s vlastním rozhodným argumentem proti terorismu.
PST si pravdivost těchto tvrzení očividně neověřovalo. Zda bylo příčinou spolčení s levicovými extremisty nebo obyčejná neschopnost, musí být předmětem dalšího šetření.
Pokud se norská PST domnívá, že bych měl být zadržen a deportován, abych nemohl promluvit, patrně se domnívá, že jsem nanejvýš přesvědčivý řečník. Kdyby se ale jen třeba i velice letmo podívali, jaké že to věci a myšlenky vlastně píši a říkám, rychle by zjistili, že jsem v kruzích našeho hnutí proslul jako jednoznačný odpůrce terorismu. Při svém zatím posledním projevu na setkání Scandza Forum 30. března 2019 ve Stockholmu jsem tak přednesl řeč "Proti pravicovému terorismu". Za léta své autorské činnosti jsem napsal přes tucet článků a esejí, v nichž teroristy politické pravice odsuzuji. Jejich seznam najdete v článku Greg Johnson zatčen v Norsku za ideozločin
Jestliže PST skutečně jde o snižování pravděpodobnosti aktů pravicového terorismu, měli mi hned po příletu do Norska nechat rozvinout červený koberec.
Podle PST jsem měl být zadržen a deportován, protože můj projev prý měl ohrožovat národní bezpečnost hned z trojice důvodů: 1) "přispěje k další radikalizaci", 2) posílí tendence k "politicky motivovanému násilí" a 3) povede k "posílení pozic alternativně pravicového/identitárního milieu v Norsku".
Nejprve musím zmínit naprostou absurditu toho, že se lidem z PST nějakým zázračným způsobem podařilo uhádnout tyto důsledky, aniž by věděli, o čem má řeč bude – dokonce neznali ani její název. (Bylo to "Myšlenka bělošského privilegia jako taková" /The Very Idea of White Privilege/. Tématem konference jako takové pak byla lidská biodiverzita)
Za druhé, odhlédneme-li od zcela smyšleného nařčení, že můj projev představuje teroristickou hrozbu, nezbývá o mnoho víc než nepokrytý motiv využít moci státu k potlačení svobodné debaty a volnosti smýšlení o politických idejích – PST se tedy chová jako ideopolicie.
V Norsku mám mnoho čtenářů i přátel, kteří mě do země pozvali, abych před nimi promluvil. Jsem znechucen, že mi to norské orgány za pomoci policie znemožnily.
Obzvlášť k vzteku pak je, že jsem byl zadržen na základě smyšlenek levičáckých extremistů, kteří se ani nijak netajili svou touhou znemožnit konání Scandza Forum.
Obvinění z obhajoby terorismu je tím znepokojivější, že v dnešním světě čeká na lidi takto obviněné často mimosoudní uvěznění a mučení, vůbec už nemluvě o osobní i profesní újmě.
Považuji za hluboce zneklidňující, že takto nebezpečná obviněná z takto nedůvěryhodných zdrojů nebyla nijak prověřena, protože jejich nepravdivost by nutně musela odhalit i ta nejzběžnější kontrola. Bezpochyby se jedná o vážné selhání profesní i základní lidské etiky. Ve svobodné zemi stát nevydává závažná rozhodnutí s potenciálem změnit život ani neposílá ozbrojené policisty, aby znemožnili člověku promluvit na základně neověřených očernění jeho politických odpůrců. Něco takového si právem spojujeme s totalitními státy.
This translation originally appeared at Delian Diver.
* * *
Like all journals of dissident ideas, Counter-Currents depends on the support of readers like you. Help us compete with the censors of the Left and the violent accelerationists of the Right with a donation today. (The easiest way to help is with an e-check donation. All you need is your checkbook.)
For other ways to donate, click here.
Enjoyed this article?
Be the first to leave a tip in the jar!