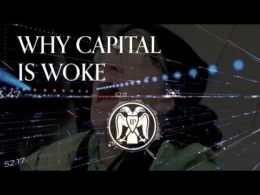 1,836 words
Imperium Press has recently produced a brief, must-watch documentary entitled Why Capital is Woke (see below). It offers four in-depth explanations for the sharp left-turns which leading corporations have been making in the past decade.
Many of these changes were unpopular, and business predictably suffered. In some cases, as with the infamous Gillette ad from 2019 — which was both anti-male and anti-white — corporate wokeness infuriated customers and caused a serious backlash. Yet, major corporations continue to insult their customers by peddling pernicious woke ideology and by pandering to Left-wing elites.
Why Capital is Woke
Why? If the customer is always right, then why are these major corporations effectively telling customers that they are wrong? Wouldn't a decrease in profits be enough to discourage this sort of behavior?
Not really, according to Imperium Press, and here are their four fundamental reasons why.
1, The Libertarian Explanation
This demonstrates how woke corporations can erect "barriers to entry" which will run smaller companies out of business, thereby reducing competition and allowing the former enough wiggle room for their woke follies. Why Capital is Woke uses the analogy of a major-league baseball team which operates under a league-wide affirmative action rule requiring that 10% of fielded players from any team must be drafted that season from the minor league. Assuming that, on average, the minor league players are not as good as major league players, this seems like it would result in an overall reduction in quality of play. However, wealthier teams can overcome this by offering higher salaries to the most talented minor league players — let's call them ringers — and forcing the poorer teams to make do with the less talented remainder.
This ultimately results in the poorer teams not being able to compete with the wealthier ones.
The analogy should be clear. The minor league players are the less-qualified non-white workers that the worldwide woke agenda requires all businesses to hire. If a dozen or so woke corporations can corner the market on the best of these workers, the results would be disastrous for those companies that can't.
2. The Managerial Explanation
This explanation draws directly from James Burnham and Sam Francis, as well as from Robert Michels' Iron Law of Oligarchy. The "managerial class" in any large organization wishes to establish itself as an aristocracy, but lacks the genius, honesty, and discipline needed to found such an organization. In its constant state of hunger, it effectively feeds itself power through the invention of problems that only they themselves can solve. These problems must be:
unrelated to a corporation's stated function;
not real; and
impossible to solve.
Great examples include "white supremacy," "unconscious bias," and "systemic racism." Ultimately, the managerial class comes to dominate an organization and wields unchecked power. This could be in government, the military, or, as we have seen recently, big business. It was Francis who pointed out the connection between the managerial class and woke ideology, since the latter fits so neatly with the voracious needs of the former.
Furthermore, woke ideology becomes the pretext for managerial types to mold the corporation's customer base into a more pliable form. Thus these organizations, as our narrator tells us, "take on a didactic and evangelical character." Profit becomes secondary to social change.
3. The Technical Explanation
We can thank YouTuber Keith Woods for this one. In his video "What Created the Great Awokening," Woods promotes the idea that specific technological changes, more than anything else, sparked the explosion of woke capital in the mid-2010s. "Web 2.0," as Woods describes it, fundamentally changed how media interacts with its audience. Our narrator explains:
So in the early 2010s, pretty much all the biggest media companies moved to a paywall/subscription model just to stay alive. And so now rather than revenue coming in from a broad audience, instead it's coming from a very online, committed fanbase. And mass-appeal is just there to attract paywall subs. And who's the most very online? Well, it's progressive activists, naturally.
And so this change in income model drove the change in the New York Times user base. And this made it a lot more radical. And over a few years, every single media company adapted to become as hardcore as it new audience. The idea is that the woke ideology in the New York Times is essentially audience driven. These media are just responding to new incentives, driven ultimately by changes in technology.
While this alone does not seem to speak to woke capital, it certainly does when you realize that nearly all businesses rely on media for advertising, social media outreach, search engine optimization, and branding. So when the media requires a company to dance to a particular tune, the company dances to that particular tune. If not, it will be excoriated in print media, have its Facebook pages deleted, and find its name appearing on two-digit pages in Google search results. Is fighting for what's right even worth it? Modern media makes it so the answer is no. Hence, we get woke capital.
In a truly frightening moment, our narrator tells us that "it's of critical importance to at least pay lip service to the social justice ideology. And this tends to become less lip service and more committed belief over time."
4. The Absolutist Explanation
While the technical explanation offers a bottom-to-top theory of woke capital domination — that of material conditions making such domination possible — the Absolutist Explanation provides a top-down approach, with the United Nations taking the lead. It began in 2006 when United Nations Secretary General Kofi Annan took part in the Principles for Responsible Investment Convention. This convention created what's now known as the ESG rating system, which is applied to nearly all business. ESG stands for Environmental, Social, Governance. A company scores well in this system if they adhere to woke agenda items such as hiring underrepresented social groups and having gender pay equity.
Today, ESG encompasses 22 social justice-related metrics and conforms to the Davos Manifesto 2020, which has the Orwellian subtitle: "The Universal Purpose of a Company in the Fourth Industrial Revolution." Put simply, companies with high ESG scores (known as "leaders") receive less regulatory pressure from governments than companies with low ESG scores (known as "laggers"). Such a system flips the "go woke, go broke" notion on its head through the sheer will of our global elites. As our narrator puts it, "Being woke does nothing to help you deliver a product or a service, but it does ward off the eye of Sauron."
Woke capital can be described as a triumph — perhaps the greatest triumph — of progressivism. Progressives now wield the kind of coercive power that aristocracies, lords, popes, and kings once wielded over European peoples. But what exactly is progress? I believe that the answer to this basic question will help get to the bottom of why capital is so woke today, and will play surprisingly well into the four excellent reasons offered by this documentary.
Progress is a lot of things, some of it unquestioningly good. For example, it was progress that did away with child labor, which could see children as young as six working 14-hour days in factories. But the best definition of progress is the historical process by which the mediocre overtake the excellent. I will wager that if you look throughout the past 150 years, you will not find a better and more consistent answer than that.
And capital is woke today because the mediocre have overtaken the excellent, and they have done so without having to earn it. In the Libertarian Explanation, this happens in two cases:
The less-qualified non-whites (i.e., "ringers") replacing qualified whites in the woke corporations.
The woke corporations imposing wokeness on the public with its modus operandi, which puts quality second, after they clear the field of honest competition.
The Managerial Explanation embodies this sweeping definition of progress, since the managers don't create anything of inherent value and instead ascribe power to themselves through their endless holy grail quests which only they can undertake. Such goals are largely beyond the stated purpose of an enterprise, and are attractive to the mediocre because they require less talent, preparation, and work to accomplish.
Consider a female mathematician who mostly writes papers on how hard it is to be a female mathematician, and why we need more of them. A person who appreciates excellence in any field would not dignify such gossipy busywork with a moment of his time. Why Capital is Woke also offers the excellent example of how Greg Glassman, the founder of a company called CrossFit , was ousted by his own managerial staff in 2020 because of his justified skepticism of the George Floyd riots and the COVID lockdowns. This is indeed the mediocre overtaking the excellent in action.
The Technical Explanation reveals how, through technological change, the driving customer force behind major media companies has become a class of extremists who cannot tolerate challenges to their Left-wing dogma. These are not open-minded, clear-thinking individuals. They are essentially an online mob that thinks nothing of bullying others and ruining lives if they feel threatened. They are, in sum, mediocrities, and they are now modern media's customer base.
If there is a flaw in Why Capital is Woke, it would be that the difference between the Managerial and Absolutist explanations might not be great enough to warrant two separate categories. It seems to me that they are really one explanation, differentiated only by scale. The elites who came up with the ESG metric at the UN and Davos are essentially the managerial class acting on the world stage and in the halls of government rather than in a stuffy boardroom at corporate headquarters. Other than this, they share a common purpose (gaining power), method (enforcing conformity), and ideology.
Further, the managerial class found in the Absolutist Explanation could be seen as working in tandem with Burnham and Francis' managerial class by devising laws and governmental regulations which make it easier for corporate managers in the private sphere to force their organizations to go woke. These are two sides of the same coin, and both represent how we've reached our current state of wokeness, because the mediocre have indeed overtaken the excellent.
Why Capital is Woke is a first-rate production. It unfortunately lacks writing, casting, and production credits (aside from the all-too-general "Imperium Press"), so we don't know who specifically to credit for it, but that credit should be enormous. From the creepy synth-guitar-effects soundtrack to the clever animation to the judicious use of text and found footage, high production standards make Why Capital is Woke easy to watch and easy to enjoy. Its tight script and clean narration make it thought-provoking on another level. Considering the source, we'd have to conclude that it is boxing above its weight class in terms of budget, which is the most eloquent testimony to the talent and dedication that went into the writing, directing, and editing of this marvelous documentary.
The mediocre may be overtaking the excellent everywhere else, but not here, thankfully. Not with Imperium Press and Why Capital is Woke.
*  *  *
Counter-Currents has extended special privileges to those who donate $120 or more per year.
First, donor comments will appear immediately instead of waiting in a moderation queue. (People who abuse this privilege will lose it.)
Second, donors will have immediate access to all Counter-Currents posts. Non-donors will find that one post a day, five posts a week will be behind a "Paywall" and will be available to the general public after 30 days.
Third, Paywall members have the ability to edit their comments. 
Fourth, Paywall members can "commission" a yearly article from Counter-Currents. Just send a question that you'd like to have discussed to

[email protected]

. (Obviously, the topics must be suitable to Counter-Currents and its broader project, as well as the interests and expertise of our writers.)
To get full access to all content behind the paywall, sign up here:
Paywall Gift Subscriptions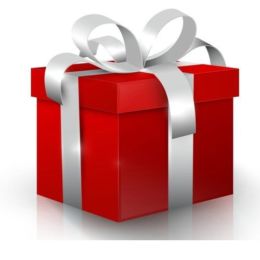 If you are already behind the paywall and want to share the benefits, Counter-Currents also offers paywall gift subscriptions. We need just five things from you:
your payment
the recipient's name
the recipient's email address
your name
your email address
To register, just fill out this form and we will walk you through the payment and registration process. There are a number of different payment options.
Enjoyed this article?
Be the first to leave a tip in the jar!