Manifesto del Nazionalismo Bianco:
Capitolo 8, Suprematismo
Greg Johnson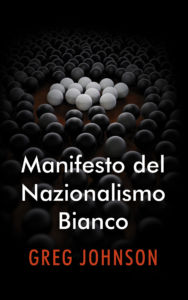 879 parole
Parte 9 di 16 (Parte 1, Parte 8, Parte 10)
Nell'accusa di "suprematimo bianco" rivolta verso i nazionalisti bianchi ci sono due aspetti. In primo luogo, l'affermazione che noi bianchi ci consideriamo superiori agli altri gruppi. In secondo luogo, l'idea che i bianchi vogliono governare gli altri gruppi.
Io ritengo senz'altro che i bianchi siano superiori ad altri gruppi in alcuni ambiti. Sono molto orgoglioso del nostro popolo, e abbiamo molto di cui essere fieri. Nei campi dove eccelliamo, abbiamo fatto molto per il mondo. Il fatto che abbiamo conseguito di più rispetto ad altre razze è il motivo per cui così tanti non-bianchi si stanno riversando nelle società bianche. Non c'è bisogno di girarci attorno o scusarsi.
È facile trovare degli ambiti in cui siamo superiori agli altri gruppi. Ma possiamo anche trovare ambiti in cui siamo inferiori. Tuttavia, non credo che questa questione abbia molto importanza, perché, come hanno osservato Kevin MacDonald e Jared Taylor, anche se fossimo il popolo più sfigato della terra e se non avessimo conseguito praticamente niente, sarebbe lo stesso naturale, normale e giusto per noi amare la nostra gente e preoccuparci del suo futuro. E sarebbe lo stesso politicamente opportuno richiedere delle Patrie sovrane.
Quanto al dominio dei bianchi su altri popoli, non è un qualcosa che voglio. Personalmente sono un etnonazionalista universale. Credo nell'autodeterminazione di tutti i popoli. Quelli che di fatto promuovono il dominio dei bianchi su altri popoli sono i nazionalisti liberali, che affermano di essere sciovinisti per quanto riguarda la civiltà occidentale, ma non nazionalisti etnici o razziali. I nazionalisti liberali hanno essenzialmente concesso la società multirazziale alla sinistra. È una vittoria che non intendono nemmeno mettere in dubbio, figuriamoci rovesciarla.
Lo sciovinismo è un'attitudine di superiorità. Uno sciovinista occidentale ritiene che la civiltà occidentale sia superiore. Ma che cos'è la civiltà occidentale? Essenzialmente, è la civiltà bianca. Così i nazionalisti liberali promuovono l'idea della superiorità della civiltà occidentale, che è la prima forma di suprematismo. Cercano di sfuggire a questa implicazione con un trucchetto, affermando che la civiltà occidentale sia una civiltà universale, ma questo è semplicemente falso.
La civiltà occidentale è un prodotto dei bianchi, e le persone che si sentono più a loro agio nei Paesi occidentali sono i bianchi. Quando neri, asiatici o altri gruppi si trasferiscono in Paesi bianchi, vogliono cambiare le cose a proprio piacimento. Lo sciovinista occidentale è costretto a opporre un secco "no". I non-bianchi devono vivere secondo gli standard occidentali, comprese le leggi dei bianchi, che ovviamente vengono imposte dallo Stato. Di fatto, questo significa che i bianchi devono governare i non-bianchi.
Questo corrisponde al suprematismo bianco nel suo secondo significato.
Ora, io credo senz'altro che se i non-bianchi vivono in società bianche, dobbiamo assolutamente imporre loro i nostri valori, altrimenti creeranno una società in cui non vogliamo vivere.
Dobbiamo fermarci un momento a riflettere sull'assurdità della situazione attuale, dove la "supremazia" dei valori bianchi in società bianche è vista come "problematica", anche se queste società sono state create e sostenute da persone bianche e da valori bianchi. C'è qualcuno forse che denuncia il Giappone per il suo suprematismo asiatico o la Nigeria per il suo suprematismo nero?
Dobbiamo però essere onesti e ammettere che è una forma di oppressione imporre standard bianchi su popolazioni non bianche e richiedere che esse si "assimilino", che rinuncino alla propria identità, che di fatto girino con indosso vestiti fuori taglia. Perché la propria civiltà dovrebbe risultare tanto comoda e consona quanto un abito ben confezionato.
I neri, ad esempio, non si sentono a proprio agio nella civiltà bianca. Quando imponiamo ai neri i nostri standard di puntualità e le nostre preferenze temporali, quando chiediamo loro di obbedire alle nostre leggi sull'età del consenso, o quando imponiamo loro la famiglia nucleare, è come se stessimo chiedendogli di indossare scarpe di due taglie troppo piccole. Queste cose non vengono naturali agli africani. L'imposizione di questi standard costituisce l'odiato sistema della "supremazia bianca". Ma quando non imponiamo gli standard bianchi ai neri, abbiamo il caos. Abbiamo la trasformazione di grandi città come Detroit in lande desolate.
William Blake una volta disse: "Una stessa legge per il leone e per il bue è oppressione." Poiché i leoni e i buoi sono bestie diverse, porli sotto la stessa legge li costringe ad andare contro la propria natura. Il suprematismo bianco sarebbe come il suprematismo leonino: come richiedere al bue di vivere secondo il codice del leone. Ma il bue non vuole mangiare carne. Si nutre di erba. Mangiare carne non è qualcosa che gli viene naturale. I veri suprematisti bianchi sono i nazionalisti liberali, che pensano di fare un favore al bue, affermando che la carne è la dieta "universale" e costringendolo a mangiarla.
I nazionalisti bianchi non sono suprematisti bianchi, perché non rientra tra le nostre preferenze governare altri gruppi. Se costretti a vivere sotto sistemi multiculturali, staremo dalla nostra parte e cercheremo di assicurarci la supremazia dei nostri valori; ma la nostra preferenza è che ognuno vada per la sua strada. Questo è motivo più che sufficiente per un divorzio razziale amichevole e consensuale, che ci permetta di vivere in Patrie separate nei modi che ci sono più consoni.[1]
*  *  *
Counter-Currents has extended special privileges to those who donate $120 or more per year.
First, donor comments will appear immediately instead of waiting in a moderation queue. (People who abuse this privilege will lose it.)
Second, donors will have immediate access to all Counter-Currents posts. Non-donors will find that one post a day, five posts a week will be behind a "paywall" and will be available to the general public after 30 days.
To get full access to all content behind the paywall, sign up here:
Paywall Gift Subscriptions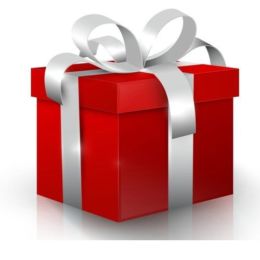 If you are already behind the paywall and want to share the benefits, Counter-Currents also offers paywall gift subscriptions. We need just five things from you:
your payment
the recipient's name
the recipient's email address
your name
your email address
To register, just fill out this form and we will walk you through the payment and registration process. There are a number of different payment options.
Note a piè di pagina
[1] Vedi Greg Johnson, "Irreconcilable Differences: The Case for Racial Divorce," in Truth, Justice, & a Nice White Country.