Manifesto del Nazionalismo Bianco:
Capitolo 6, L'etnostato
Greg Johnson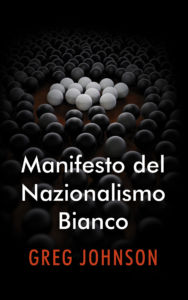 2,916 parole
Parte 7 di 16 (Parte 1, Parte 6, Parte 8)
I nazionalisti bianchi sostengono la creazione di Patrie sovrane omogenee non solo razzialmente ma anche etnicamente, ossia di etnostati. La sovranità è un principio del diritto internazionale. Uno Stato sovrano controlla il proprio territorio e i propri affari interni. Non deve rispondere ad alcuna autorità politica superiore. Agli Stati sovrani non è permesso interferire negli affari interni di altri Stati sovrani. Inoltre, a prescindere dalla loro dimensione e dal loro potere, gli Stati sovrani vengono considerati uguali secondo il diritto internazionale.
Benché nel corso della storia i popoli abbiano sempre combattuto per stabilire e preservare la propria sovranità, il concetto di sovranità è moderno: generalmente si reputa che venne stabilito nel 1648 con la Pace di Vestfalia, la quale portò termine alla Guerra dei Trent'anni tra cattolici e protestanti che aveva devastato l'Europa Centrale.
La Pace di Vestfalia stabilì il principio che ogni Stato doveva adottare la Chiesa (cattolica o protestante) del principe regnante e che gli altri Stati dovevano accettarlo. Questa fu una misura pragmatica per portare fine a un conflitto di religione decennale causato da divergenze di fede all'interno dello stesso Stato e alle pretese della Chiesa di esercitare un'autorità sovranazionale che giustificava interventi negli affari religiosi degli Stati.
In breve, il concetto di sovranità emerse per via della necessità di assicurare il diritto di dissentire. Rendendo la pace sociale più importante di ogni questione di verità religiosa, l'emergere del concetto moderno di sovranità segnò la caduta dell'ecumene cristiana e la comparsa di un nuovo sistema di valori egemonico: il liberalismo.
Dapprima, i confini degli Stati sovrani furono per lo più determinati dalle politiche dinastiche delle case regnanti europee. Ma nel tardo XVIII secolo, con la rinascita del repubblicanesimo classico, prese forma l'idea di Stato nazionale, secondo la quale la entità sovrana ideale è rappresentata da un popolo unito da lingua, cultura e discendenza comune.
In senso stretto, uno Stato nazionale e un etnostato sono la stessa cosa, poiché la parola nazionale deriva dal latino natio, che indica un gruppo di persone legate da una comune discendenza. Ma secondo l'uso comune, Paesi come il Regno Unito, la Spagna, la Francia, il Belgio, il Canada, e la Svizzera vengono chiamati Stati nazionali, benché siano società multietniche e quasi imperiali.
Ad aggiungere ulteriore confusione è la pratica di usare il termine nazione per riferirsi a entità sovrane, comprese entità multietniche, ad esempio quando si parla di Nazioni Unite, diritto internazionale, o commercio internazionale – che in realtà hanno tutti a che fare con Stati, la maggior parte dei quali non sono Stati nazionali.
Dobbiamo quindi ricorrere alle idee di etnostato e di etnonazionalismo per sottolineare il fatto che l'etnia è il principio di unità di ogni Stato nazionale – sebbene ethnos non sia che l'equivalente greco di natio, il che rende il termine etnonazionalismo piuttosto ridondante.
L'etnonazionalismo è in contrasto con il nazionalismo civico, dove il principio di unità è dato dalla soggezione a un sistema di leggi condiviso o dalla professione di un credo civico comune. Il nazionalismo civico non è limitato alle società multirazziali e multiculturali, ma il motivo principale per cui vengono promulgate dottrine legate al nazionalismo civico è il tentativo di affrontare l'assenza di unità organica ed etnica all'interno di una società.
Convincenti argomenti a favore dell'etnonazionalismo si possono trovare nel libro The Ethnostate di Wilmot Robertson.[1]
L'etnonazionalismo preserva le diverse razze, sottorazze e culture, permettendo loro di evolversi senza i contrasti, le distorsioni o i conflitti che inevitabilmente emergono quando razze e culture diverse sono costrette a condividere lo stesso territorio o lo stesso sistema politico.
L'etnonazionalismo presuppone che la diversità razziale e culturale sia un bene da preservare. Presuppone anche che questo sia un principio universale. Affermare che la diversità razziale e culturale sia un valore universale significa, prima di tutto, che se un principio è oggettivamente vero, è vero per tutti i popoli. Secondo, significa che ogni nazione deve poter perpetuare se stessa nel tempo e, se necessario, costringere le altre nazioni a rispettare i suoi interessi vitali. Oltre a questo, implica che ogni nazione debba rispettare gli interessi vitali delle altre non solo perché esse sono pronte ad affermare i propri diritti, ma perché si dà valore alle differenze altrui e si rispetta come principio il diritto di dissentire.
L'etnonazionalismo dovrebbe essere visto come un diritto, non come un obbligo. Non è un dovere morale che dev'essere adottato da ogni gruppo etnico, a prescindere dalle circostanze. Semplicemente, è uno strumento altamente pragmatico per ridurre il conflitto e promuovere la diversità genetica e culturale. Ma l'etnonazionalismo non è l'unica soluzione ai problemi delle società multietniche. La Svizzera, ad esempio, è una società multietnica armoniosa grazie al suo sistema politico decentralizzato e federale, in cui i ventisei cantoni del Paese godono di un ampio margine di autonomia.
In società come gli Stati Uniti e il Canada, con minuscole società aborigene superstiti, la soluzione migliore è la creazione di riserve etniche dove queste possano gestire i propri affari interni. Non è che ogni tribù dell'Amazzonia o della Siberia debba godere di piena sovranità e di un seggio alle Nazioni Unite.
Un'altra soluzione ancora è la supremazia indiscussa di un gruppo dominante, dove le minoranze accettano di essere relegate al ruolo di cittadini di serie B o di stranieri residenti. Queste popolazioni godrebbero degli stessi diritti umani dei visitatori stranieri, ma non di diritti civili: in altre parole, a detenere tutto il potere politico sarebbe il popolo dominante. Quest'ultimo eserciterebbe una supremazia non solo politica, ma anche culturale, cosicché la società potrebbe non essere etnicamente del tutto inglese o francese o americana (nel senso di formata da americani bianchi), ma potrebbe essere normativamente francese o inglese o americana e tutti, all'interno dei suoi confini, dovrebbero accettare la supremazia normativa della cultura dominante – oppure lasciare il Paese.
Ma gli etnonazionalisti ritengono che ogniqualvolta un popolo ambisce ad avere una Patria sovrana, in modo da poter perpetuare il suo retaggio genetico e culturale senza interferenze, esso ha il diritto di farlo, e che nessuno ha il diritto di opporvisi.
Perché a detenere la sovranità doverebbero essere gli etnostati piuttosto che ordini più inclusivi, quali l'Unione Europea o l'"Imperium" immaginato da Francis Parker Yockey? O, su una scala più ambiziosa, l'"Eurosiberia" di Jean Thiriart e Guillaume Faye?[2]
Oppure, su una scala ancora più ambiziosa, l'unione di tutto l'emisfero settentrionale, l'"Alleanza boreale" o "Septentrion" di Jean Mabire e altri?[3]
I principali benefici attribuiti all'unificazione politica sono: 1) prevenire il conflitto tra i bianchi, e 2) proteggere i bianchi da altri blocchi razziali e di civiltà quali la Cina, l'India e il mondo musulmano. Questi obiettivi sono importanti, ma ritengo che il loro conseguimento non richieda l'unificazione politica. Inoltre, tale unificazione comporta una serie di rischi.
La caratteristica essenziale di ogni progetto di unificazione politica è il trasferimento della sovranità dalle parti costituenti al tutto. Se la sovranità rimane nelle mani di ogni singolo Stato, allora non abbiamo un'unificazione politica. Avremo  invece un'alleanza tra Stati, o un'organizzazione basata su un trattato (come la NATO), o un'organizzazione intergovernativa (come le Nazioni Unite), o un'unione doganale (come il Mercato europeo comune), o un ibrido tra unione doganale e organizzazione intergovernativa (come l'Unione europea).
Ma l'unificazione politica non è necessaria per impedire ai bianchi di combattere tra loro o per proteggerli da minacce esterne. Questi obiettivi possono essere conseguiti attraverso alleanze e trattati tra Stati sovrani. Un equivalente europeo della NATO, che fornisse una politica comune in materia di difesa e di immigrazione/emigrazione, mediando i conflitti tra gli Stati membri, sarebbe sufficiente e avrebbe il valore aggiunto di preservare la specificità culturale e sottorazziale dei diversi gruppi europei.
Non bisogna sopravvalutare la minaccia dei blocchi non bianchi. La Francia, il Regno Unito o la Russia, da soli, sarebbero abbastanza forti militarmente da sventare qualsiasi attacco proveniente dall'Africa, dall'India, o dal mondo islamico – purché, ovviamente, i bianchi tornino a essere abbastanza forti moralmente da stare dalla propria parte in un conflitto. Una semplice alleanza tra Stati europei sarebbe in grado di dissuadere qualsiasi aggressione cinese. Così, un'alleanza difensiva tra Stati europei basterebbe a preservare l'Europa da tutte le forze esterne, che si tratti di potenze armate o masse di rifugiati e immigrati.
Quanto al fratricidio tra bianchi, il modo migliore per disinnescare i conflitti etnici tra bianchi non è combattere il nazionalismo "particolarista", ma portarlo alle sue logiche conseguenze. Se diversi gruppi etnici posti sotto lo stesso sistema manifestano segni d'insofferenza, si dovrebbe permettere loro di andare ognuno per la sua strada. Con lo spostamento dei confini e delle persone è possibile creare etnostati omogenei, dove ogni popolo con coscienza di sé può parlare la propria lingua e seguire i propri costumi libero da interferenze esterne. Tali processi potrebbero essere mediati da un'organizzazione europea, in modo da assicurare che il processo risulti il più pacifico, ordinato, umano e giusto possibile per tutte le parti.
Per loro stessa natura, le crisi internazionali sono delle interruzioni dell'ordine normale delle cose, il che significa che sono di durata limitata e che, prima o poi, tutto tornerà come prima. Anche le alleanze militari sono mutevoli e transitorie, ma l'unificazione politica mira a essere permanente ed è molto difficile da disfare.
Ha davvero senso trasformare l'ordine politico in modo permanente per affrontare problemi inusuali e temporanei?
Gli antichi romani nominavano dittatori in tempi d'emergenza, ma solo per un periodo limitato, perché le emergenze sono temporanee e una dittatura permanente è tanto superflua quanto rischiosa. Lo stesso vale per l'unificazione politica europea.
Ma cosa accadrebbe se uno Stato sovrano europeo firmasse un trattato per accogliere una gigantesca base militare cinese? O se cadesse nelle mani di plutocrati che iniziassero a importare manodopera non-bianca a basso costo? Chiaramente, tali politiche metterebbero tutta l'Europa a repentaglio, e quindi non sarebbero affari di pertinenza solo dello Stato canaglia che sta adottando questa linea. Ma cosa potrebbe fare il resto dell'Europa per fermare tutto ciò? Non è per questo che abbiamo bisogno di un'Europa politicamente unificata?
La risposta, ovviamente, risiede in misure che tutti gli Stati sovrani adottano quando affrontano conflitti d'interesse: pressioni diplomatiche, sanzioni economiche e, se queste falliscono, guerra. Gli altri Stati sarebbero perfettamente legittimati a dichiarare guerra allo Stato canaglia, a deporre il regime colpevole e a rimuovere i non-europei dal suo territorio. Poi creerebbero un nuovo regime sovrano e tornerebbero a casa.
L'idea che abbiamo bisogno dell'unificazione europea per prevenire guerre di questo tipo è assurdo. Non ha senso operare cambiamenti permanenti per risolvere problemi temporanei e non ha senso di fatto dichiarare guerra agli Stati sovrani oggi perché forse sarà necessario dichiarare guerra ad alcuni di essi domani.
L'unificazione politica non è solo superflua ma anche pericolosa, perché, se dovesse fallire, fallirebbe in modo catastrofico. Non è saggio mettere tutte le uova in un paniere, o coltivare una sola coltura, o selettivamente produrre un "uomo europeo omogeneo", poiché quando il paniere si romperà, o la ruggine colpirà il nostro raccolto di patate, o esploderà una nuova pandemia come l'influenza spagnola, allora rischieremo di perdere tutto.
Un'Europa politicamente unificata sarebbe necessariamente governata da una piccola élite poliglotta lontana e indifferente alle provincie e ai loro "particolarismi", che essa denigrerebbe apertamente nel nome di un bene più alto. Se questa élite divenisse infetta da un virus mimetico anti-europeo – o corrotta da élite straniere – avrebbe il potere di distruggere l'Europa; e poiché non vi sarebbero Stati nazionali a opporvisi, nulla potrebbe fermarla, se non una rivoluzione.
La classe dominante dell'attuale Unione europea è di fatto infetta precisamente da un virus mimetico di questo tipo e sta facendo il possibile per inondare l'Europa di non-bianchi. L'unico ostacolo è dato dal fatto che l'Unione europea non detiene un potere sovrano e che caparbi etnostati sovrani quali la Polonia, l'Ungheria, la Repubblica Ceca e la Slovacchia si stanno opponendo.
Anche se l'Unione europea fosse l'unico modo per fermare un'altra guerra inter-europea, la dura verità è che, nonostante le perdite, l'Europa è riuscita a riprendersi da due guerre mondiali. Ma non riuscirebbe a riprendersi dall'immigrazione di sostituzione promossa da un'Unione europea sovrana.
Inoltre, a un certo punto, l'UE si troverà dinnanzi a un bivio. Se la Polonia o l'Ungheria dovessero definitivamente porre il veto all'immigrazione non bianca, l'UE sarebbe costretta ad accettare la propria dissoluzione o a impiegare metodi coercitivi per preservare la propria integrità. In breve, più che prevenire la prossima "guerra fratricida" in Europa, l'UE potrebbe causarla.
Un'Europa politicamente unificata eliminerebbe il principio dell'eguaglianza di nazioni sovrane soggette al diritto internazionale. Ma non eliminerebbe l'esistenza delle nazioni. E all'interno di un mercato comune e di un dato sistema politico, certi gruppi nazionali – principalmente i tedeschi – godrebbero di sistematici vantaggi e acquisirebbero una posizione dominante. Questo significa che un'Europa unificata finirebbe di fatto per essere un impero tedesco, poiché la Germania ha la popolazione maggiore e l'economia più forte. C'è qualcuno che crede davvero che i francesi o i polacchi sarebbero felici di vivere sotto l'egemonia di gretti tecnocrati tedeschi come Angela Merkel, che odiano il loro stesso popolo? Anche questa è una ricetta per odio e violenza, non amore e armonia.
Infine, se i sostenitori dell'unificazione europea di destra ritengono che non sarebbe veramente un problema per greci e svedesi, polacchi e portoghesi, vivere sotto lo stesso Stato sovrano, in base a quali criteri, esattamente, essi si lamentano adesso del multiculturalismo e della diversità? Se l'UE può racchiudere le differenze tra irlandesi e greci, perché non può racchiudere quelle tra greci e turchi, greci e siriani, e così via?
La visione etnonazionalista è quella di un'Europa – e di una diaspora europea mondiale – di cento bandiere, in cui ogni nazione conscia di se stessa ha almeno una Patria sovrana, dove mira a conseguire il più alto grado di omogeneità possibile, in modo da promuovere la massima diversità di culture, lingue, dialetti e istituzioni.
Ovunque un cittadino si volga, vedrà gente del suo stesso sangue, persone che parlano la sua lingua, persone la cui mentalità può comprendere. La vita sociale sarà calorosa e accogliente, non alienante e preoccupante come lo è nelle società multiculturali. Poiché i cittadini avranno un forte senso d'identità, sapranno distinguere tra la propria gente e gli stranieri. Poiché avranno controllo dei propri confini e del proprio destino, potranno permettersi di essere ospitali verso diplomatici, uomini d'affari, turisti, studenti, e persino un piccolo numero di espatriati, che si comporteranno verso di loro come ospiti grati. Questi etnostati saranno buoni vicini tra loro, perché ci saranno solidi steccati a dividerli e delle case alle quali le persone possono tornare quando le transazioni con forestieri diventano stancanti.
I cittadini di questi Stati saranno profondamente immersi nelle proprie lingue e culture locali, ma verranno anche educati secondo la più ampia tradizione dell'alta cultura europea. Si sforzeranno di diventare fluenti in almeno un'altra lingua europea. Apprezzeranno il fatto che gli europei hanno radici comuni, nemici comuni, e un destino comune. Ma le comunanze sono, e resteranno, secondarie e distanti rispetto alle differenze linguistiche e culturali.
La casta dominante di ogni etnostato verrà selezionata in modo da essere profondamente radicata nella propria patria ma al contempo in possesso del più ampio senso di solidarietà europea possibile. Questo ethos renderà possibile la cooperazione tra tutti i popoli europei attraverso organizzazioni intergovernative e trattati, oltre che apposite alleanze. E poiché le verità scientifiche e le conquiste tecnologiche sono universalmente valide, dovrà esserci cooperazione a livello pan-europeo per promuovere la scienza, la tecnologia, la difesa nazionale, iniziative ecologiche e l'esplorazione spaziale.
L'etnonazionalismo è per tutti? Sì e no.
Da una parte, crediamo che tutti i popoli abbiano il diritto ad avere Patrie sovrane omogenee, dovunque questo sia possibile. Vogliamo etnostati per noi stessi e, sulla base del principio lockiano di prendere ciò di cui si ha bisogno, lasciando agli altri la possibilità di fare lo stesso, vogliamo il meglio per tutti i popoli e rispetteremo il principio etnonazionalista ogniqualvolta esso venga affermato, anche quando potrebbe essere più conveniente semplicemente imporsi sugli altri e prendere le loro risorse.
Dall'altra parte, riconosciamo che non tutti i popoli hanno la stessa capacità di autogovernarsi. La creazione di etnostati è sicuramente possibile in Estremo Oriente, dove oggi il Giappone e la Corea del Sud sono tra le società più omogenee e avanzate del pianeta. Ma l'etnonazionalismo non è veramente possibile nelle società razzialmente miste dell'America Latina, dove l'opzione migliore sarebbe probabilmente una versione più benevola del presente sistema di governo da parte di un'élite di discendenza europea. Né è possibile l'etnonazionalismo tra i popoli tribali più primitivi del pianeta, in Africa, Amazzonia, Micronesia o Papua. Questi popoli hanno bisogno di un benevolo paternalismo e di riserve etniche.
Ma tutto questo discorso di preservare l'esistenza e la specificità dei popoli primitivi del mondo è piuttosto altisonante e prematuro, dato che è la nostra esistenza, non la loro, a essere minacciata dal presente ordine mondiale. Quando ci troviamo nella cabina di un aereo che sta perdendo pressione, dobbiamo indossare la nostra maschera per l'ossigeno prima di aiutare gli altri. Perché se moriamo perché abbiamo scelto di mettere i bisogni degli altri al primo posto, allora anche le persone che dipendono da noi moriranno. Una volta che i nazionalisti bianchi avranno assicurato delle riserve per la propria razza, allora potranno benevolmente contemplare disposizioni simili per altri popoli.
*  *  *
Counter-Currents has extended special privileges to those who donate $120 or more per year.
First, donor comments will appear immediately instead of waiting in a moderation queue. (People who abuse this privilege will lose it.)
Second, donors will have immediate access to all Counter-Currents posts. Non-donors will find that one post a day, five posts a week will be behind a "paywall" and will be available to the general public after 30 days.
To get full access to all content behind the paywall, sign up here:
Paywall Gift Subscriptions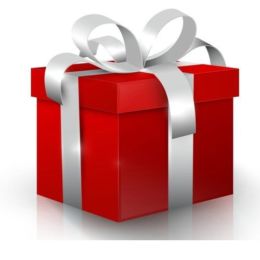 If you are already behind the paywall and want to share the benefits, Counter-Currents also offers paywall gift subscriptions. We need just five things from you:
your payment
the recipient's name
the recipient's email address
your name
your email address
To register, just fill out this form and we will walk you through the payment and registration process. There are a number of different payment options.
Note a piè di pagina
[1] Wilmot Robertson, The Ethnostate: An Unblinkered Prospectus for an Advanced Statecraft (Cape Canaveral, Fl.: Howard Allen, 1992). Edizione italiana: L'etnostato (Lulu, 2019).
[2] Guillaume Faye, "The Geopolitics of Ethnopolitics:The New Concept of 'Eurosiberia,'" Counter-Currents, 25 agosto 2010. V. anche gli articoli a firma di Jean Thiriart su Counter-Currents.
[3] Greg Johnson, "The 'Borean Alliance,'" Counter-Currents, 20 giugno 20 2011.