The Counter-Currents 2023 Fundraiser
What Are We Doing Wrong?
Greg Johnson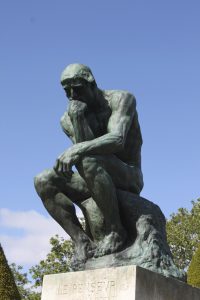 345 words
Counter-Currents, like all advocates of dissenting ideas, depends on the generosity of our readers and friends. This year our fundraiser goal is $300,000.
Why should you give? Here are just a few reasons:
Counter-Currents publishes established talents like Jim Goad, Spencer Quinn, Mark Gullick, Stephen Paul Foster, Collin Cleary, Jef Costello, Alex Graham, Margot Metroland, F. Roger Devlin, Beau Albrecht, Richard Houck, Kathryn S., Travis LeBlanc,  Morris V. de Camp, Steven Clark, and Michael Walker, plus Alain de Benoist in translation.
Counter-Currents continues to publish books by such important figures as Jonathan Bowden, Savitri Devi, and Francis Parker Yockey.
Counter-Currents continues to attract new talents like Pox Populi, Clarissa Schnabel, Asier Abadroa, Gunnar Alfredsson, Anthony Bavaria, and Kenneth Vinther.
Counter-Currents doesn't just focus on problems, we also promote thinking about workable, humane solutions. (For instance, see my "Introducing the Homeland Institute.")
Counter-Currents doesn't just focus on the news cycle, but the long game of cultural struggle. In other words, we realize that political change has metapolitical conditions.
Counter-Currents doesn't just have depth, we have reach: According to SimilarWeb, we had 2,295,536 page views last month. Let's compare that to some of our peers, as well as some losers and haters:

American Renaissance: 4,008,628
Counter-Currents: 2,295,536
SPLC: 1,888,600
Takimag: 1,350,193
TRS: 1,292,976
VDare: 1,197,342
Occidental Observer: 635,253
Chronicles: 362,490
Occidental Dissent: 105,711
IHR: 70,140
In short, we're getting a lot right. But we must be doing something wrong, because so far this year, we've only raised $69,063.84, which is less than half of what we had at the same time last year. So if something has changed or something needs fixing, please let us know in the comments below. We value your ideas.
Thank you again for your loyal readership and generous support.
Greg Johnson
Editor-in-Chief
There are many ways to help, but the easiest is with an e-check donation. All you need is your checkbook.
You can explore all your donation options on our newly-redesigned Donate page.
Also, check out our new Paywall page!
For a preview of events in Year Fourteen, check out our birthday page.
Remember: Those who fight for a better world live in it today.
Enjoyed this article?
Be the first to leave a tip in the jar!