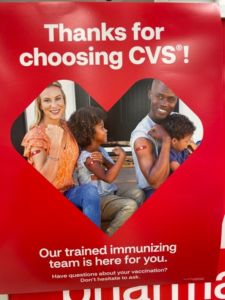 1,724 words
I was recently sitting in the examination room at a medical clinic with a relative who is undergoing treatment for an aggressive form of cancer. While waiting for the oncologist to enter, my attention shifted to an LCD display on the wall that was showing a promotional video, featuring the drugs used to treat various forms of cancer. With each specific one that appeared, the scrolling would pause momentarily and show a visual with the name of the drug that is used to treat it, a large photograph of a presumably typical patient, and an invitation to follow up for additional drug information.
The video included 15 or so different cancers. It was very slick, upbeat, and really eye-catching. Except that what caught my suspicious eyes was that with one exception, all the photographs were of non-whites — mostly blacks and several Asians, all attractive, well-dressed, upper-middle class looking people. "People who need people" — well, only the right kind of people in need. An extraterrestrial who happened to beam himself into the office to check out "cancer in America" would conclude from this video that either only nice people of color in America suffer from cancer, or that the population of America consists almost entirely of nice, law-abiding colored people.
No tattooed, blinged up rappers. No sullen-looking "diversity" queens or morbidly obese Popeyes frequent-flyers stuffed into spandex pants. On the wall as well were posters of smiling medical personnel and patients — all svelte, non-white women.
This unsettling experience led me to ponder its significance in the broader context of a theme that is of acute interest to Counter-Current readers: the Great Replacement, which is routinely dismissed by our overlords as a White Nationalist conspiracy theory.
This pondering led me further to this painfully obvious conclusion: The promotional video was concocted by Big Pharma marketing executives to flaunt their anti-white bona fides. In case there is anyone left in the country who hasn't noticed, the establishment's propaganda portals have burst open with an outpouring of virulent "anti-white" themes and exultations of the prospect of white replacement. To paraphrase Karl Marx, "The idiocy of the ruling class becomes the ruling idiocy." This virulent idiocy has come to be openly embraced by the dark triad of government, corporations, and education along with a Soviet-style enforcement apparatus to make sure the idiots in charge of the messaging are treated as savants.
But let's get more specific with Big Pharma's malignancy. What large American enterprise is more sinister, more corrupt, and more collusively tied to venal politicians than Big Pharma? A quick refresher: the Occidental Observer in 2020 ran a three-part series called the "White Plague." It is an extensive history of the Jewish Sackler family's pharmaceutical entrepreneurship and its creation of Purdue Pharma, a company that unleashed the opioid epidemic in the late 1990s. Purdue OxyContin killed hundreds of thousands of white Americans and earned the Sackler family billions. Never held to account, they remain proudly unrepentant.
Purdue very specifically "targeted poverty-scarred working-class Whites in rural America as a prime market." The Appalachian and Southern regions most afflicted by the White Plague did and do indeed suffer from rampant poverty, up to twenty percent unemployment, and chronic pain from strenuous lives of hard labor.
From its birth in 1996, OxyContin made 35 billion dollars in revenue. In 2014, the Sacklers entered the Forbes list of "richest families," with an estimated net worth of fourteen billion dollars, edging out families like the Busches, Mellons, and Rockefellers. What was the cost of those billions? From 1999 to 2019, over 770,000 Americans, almost all of whom were White, were killed by drug overdose. This is greater than the number of Americans killed in all of our wars, combined.
Purdue Pharma is now out of the business of lining its pockets with (mostly white) human misery, but with the COVID pandemic, Pfizer stepped up to the plate. Pfizer's Chairman and CEO, Albert Bourla, is a Greek-American Jew. One of Pfizer's largest shareholders is BlackRock, led by Jewish hedge fund billionaire, Larry Fink. Pfizer (like Purdue Pharma, you might say) is a Jewish-run operation that lets nothing — including law, ethics, and human decency — interfere with its priorities, and the COVID pandemic was a serious crisis that Pfizer executives did not let go to waste:
Pfizer's 2021 revenue was $81.3 billion, roughly double its revenue in 2020, when its top sellers were a pneumonia vaccine, the cancer drug Ibrance, and the fibromyalgia treatment Lyrica, which had gone off-patent. Now its mRNA vaccine holds 70% of the U.S. and European markets. And its antiviral Paxlovid is the pill of choice to treat early symptoms of covid. This year, the company expects to rake in more than $50 billion in global revenue from the two medications alone.
Big Pharma, of course, wouldn't be nearly as "big" without its collusive relationship with our big government that now, as Jim Goad recently noted in his piece on Biden's State of the Union address, regards its white citizens with condescension and contempt:
Just last week, the Biden administration agreed to buy another 105 million doses of Pfizer's covid vaccine for the fall booster campaign, paying $3.2 billion. At $30.47 a dose, it's a significant premium over the $19.50-a-dose rate the government paid for the first 100 million. . . . Pfizer's donations to political candidates in the 2020 cycle were larger than those of any other drug company, totaling about $3.5 million, with the greatest share going to Democrats. Joe Biden got $351,000; Donald Trump just $103,000.
Never mentioned by the mainstream media during the pandemic and the vaccination hype was that in 2010, Pfizer agreed to a settlement with the US Department of Justice in which it paid $2.3 billion due to fraudulent marketing. From the Department's website:
WASHINGTON – American pharmaceutical giant Pfizer Inc. and its subsidiary Pharmacia & Upjohn Company Inc. (hereinafter together "Pfizer") have agreed to pay $2.3 billion, the largest health care fraud settlement in the history of the Department of Justice, to resolve criminal and civil liability arising from the illegal promotion of certain pharmaceutical products, the Justice Department announced today.
Less than a decade and a half ago, Pfizer admitted to engaging in massive corporate criminal fraud — "illegal promotion of certain pharmaceutical products." Think of that when you are about to get your next COVID booster vaccine. Think back to when Purdue executives, doctors, and Food and Drug Administration, Drug Enforcement Agency, and Centers for Disease Control regulators were gung-ho over the wonders of OxyContin. Like the Purdue mafia bosses, none of the Pfizer executives, as far as I can tell, went to prison. Convicted criminals who don't go to prison give a special meaning to what we call the "criminal justice system." It's likely that no one even got fired: "Pfizer did not specify whether it had disciplined any executives in connection with the latest infractions."
Big Pharma has turned fraud, bribery, price-gouging, and product liability into standard business practice. But let's move on to its role in the Great Replacement.
At a recent stop at the CVS pharmacy in Target, I couldn't help but do a double take when I saw the poster adjacent to the counter (see the cover image). CVS pharmacy marketers, like those who put together the cancer-drug video I saw, have messages they want to send that go way beyond the surface impression of the wholesome, anodyne images. Let's pause for a moment and consider the intended cumulative effect of advertising and marketing programs that either efface whites or, as in the one above, show whites "giving way" to black domination — and so cheerfully. The intended effect is achieved by what psychologists call the "framing effect," which is the perception a person takes away from how an image or concept is presented or "framed."
The framers' intention with this insidious kind of image is to create the perception of an American society in which white people have largely been "replaced" by people of color – moreover, people who are smarter, nicer, and more accomplished than their predecessors. What other explanation can there be? Clearly, a switch was flipped in 2020 with the apotheosis of George Floyd and the ramping up of white guilt. Marketing executives' collective decision-making has pushed whites off the stage, and now, to prove how virtuous corporate leadership is, in sheer numbers blacks dominate in almost every product and service industry — including, and especially, the entertainment industry.
This raises a number of highly troublesome questions.
Are white people aware of these marketing intentions, which have an end game in mind?
If they are, do they care?
If they care, what can they do about it?
But the most troubling and dangerous question is: Who is doing the framing?
It's a dangerous question because an honest answer puts you in the crosshairs of a very powerful, extremely touchy group of people who treat any criticism of them — true or not — as an existential threat. Ask Kanye West.
That said, as Arthur Schopenhauer wrote: "But life is short, and truth works far and long; let us speak the truth."[1]
Those "framers" who sell the Great Replacement's inevitability and desirability are those who control the opinion-shaping institutions and organizations across the country: the news and mass-media complex, as well as the entertainment industry. The latter industry is particularly crucial, since it has created and maintains the pervasive pop culture (movies, television, music, sports) — and pop culture is perhaps the most dominant force in the shaping of Americans' view of themselves. The mass media and entertainment industries, as we know, are dominated by Jews. Both these industries aggressively frame their image-making to reflect black moral superiority and white culpability for black failure. The corporate world with its large Jewish presence, including in Big Pharma, has joined the club.
There is also an aspect of another replacement that should be mentioned here — that of the Palestinians. The Jews intentionally engineered the Palestinians' replacement, a people who occupied a coveted region of the planet for centuries before the former arrived en mass and began to assert themselves in the nineteenth and early twentieth century. As far as great replacements go, the Jews, you might say, really know how to do it. And they are not entirely done yet.
If you want a vision of the Great Replacement's end goal, take a look and see what life is like in Gaza.
*  *  *
Counter-Currents has extended special privileges to those who donate $120 or more per year.
First, donor comments will appear immediately instead of waiting in a moderation queue. (People who abuse this privilege will lose it.)
Second, donors will have immediate access to all Counter-Currents posts. Non-donors will find that one post a day, five posts a week will be behind a "Paywall" and will be available to the general public after 30 days.
Third, Paywall members have the ability to edit their comments. 
Fourth, Paywall members can "commission" a yearly article from Counter-Currents. Just send a question that you'd like to have discussed to

[email protected]

. (Obviously, the topics must be suitable to Counter-Currents and its broader project, as well as the interests and expertise of our writers.)
To get full access to all content behind the paywall, sign up here:
Paywall Gift Subscriptions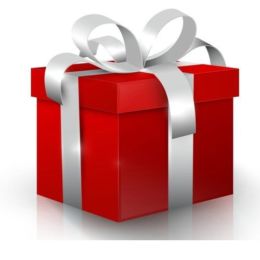 If you are already behind the paywall and want to share the benefits, Counter-Currents also offers paywall gift subscriptions. We need just five things from you:
your payment
the recipient's name
the recipient's email address
your name
your email address
To register, just fill out this form and we will walk you through the payment and registration process. There are a number of different payment options.
Note
[1] Arthur Schopenhauer, The World as Will and Representation, vol. 1.
Enjoyed this article?
Be the first to leave a tip in the jar!