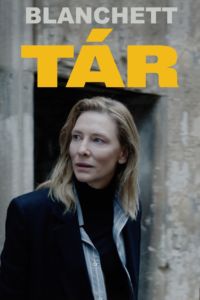 4,106 words
Gore Vidal once said to Dwight McDonald, "You realize we have nothing more to say; only to add."
I feel the same way in this review of Todd Field's Tár, the recent film so artfully described in Trevor Lynch's review ("The Talented Miss Tarr"), but the film made an immediate impression on me in terms of how it dealt with life and power when applied to art. I recall Lynch's discomfort with Tár's opening monologues which could, by virtue of their length and the fact of there being two in sequence, could easily kill a film. Lynch, however, said that they didn't bother him, but that he found himself "squirming, not of boredom but because I absolutely hated these people."
I agree, although the film would have lost nothing by being 20 minutes shorter. But where? It totally absorbed me. A potentially dangerous scene is the master class taught by Lydia Tár, Cate Blanchett's  character. She immediately clashes with Max, a multicultural type who offers an atonal modernist piece. Thankfully we only hear the last four notes, and, listening to a new music program on classical radio, I know exactly what this piece sounds like. Lydia confronts Max and his dislike of white composers such as Bach. Although her reply is clinical, with stabbing jests here and there, Lydia argues against this "mud" music and the resulting dilution of true, high artistic culture into art that is supposed to be for "the people," or is approved by the committee — any committee.
Her major term of abuse for her enemies is "robot." She is an artist, and dealing with these types is a major leitmotiv.
Lydia Tár strikes me as an Ayn Rand-type heroine. Tár is a coherent study of the individual versus the communal — much more so than the 1949 film of The Fountainhead, whose clunky script was written by Rand. It emphasized a sexual tension that predominated over Rand's philosophical premises. Likewise, Tar's debates and philosophical differences aren't expressed through monologues, but in depicting Lydia's battle against "robots" as a struggle of life versus sterility.
Tár's setting is also ingenious, being set in Berlin, with visits to New York, and ending in Thailand. It is thus almost a time machine of the past, present, and future.
The Berlin scenes are notable in that their settings — apartments, libraries, concert halls, streets — all are sterile. Lydia's apartment matches this Bauhaus Valhalla: form follows function. Another apartment that she uses is more old-fashioned, but it has a special function in her life and in the film.
The philharmonic hall is, frankly, ugly. There is no sense of beauty or warmth in either its interior or exterior, as if it is a monument to whitewashing history and any kind of human presence, but in this sense it serves as a stage or battleground for Lydia as she conducts, composes, and fulfills her heroic purpose. Architecturally, this is a very Randian setting.
I've been to Berlin, and it has a lot of bland post-war architecture, but there are also older areas that retain some charm and historical presence. Tár shows none of them. It fits with the aesthetic emptiness of the classical world that Lydia excels in, but also is a comment on Lydia's life, for she is a self-creation. She is really Linda Tarr — but more on this later.
For all her devotion to the arts and dynamic, visceral defense of culture, Lydia can be, quite frankly, creepy and dislikable. I thought her ugliest scene was when she dropped her adopted colored child off at school,. Then, upon seeing a certain schoolgirl, she marches up to the child and threatens her because she has done something to Lydia's daughter. What it was is never made clear, whether it is bullying or simply snubbing her. But Lydia confronts her, vowing to hurt her if she ever hurts her daughter or tells her parents about their meeting.
It's the one scene where I despise Lydia, and she comes off as an arrogant bully and egotistical beast. The child was blonde. Of course, there is another scene where a blonde child is abusing a dark-skinned child. We've only had how many hundreds of these scenes in film and TV by now?
But this scene is relevant because it shows Lydia as a fighter. She will defend her child as she will Bach and Western culture. It lays the ground for what is yet to come, and I wish there had been a follow-up scene where the girl's parents angrily threaten Lydia, or perhaps confront her onstage during a rehearsal. Mentally abusing a child would have been an excellent weapon for the committee of robots to use against her.
Sterility and the hive: the orchestra
The rehearsal scenes worked very well, and Cate Blanchett has a good command of German. The individual musicians were also well-directed and -portrayed. We got to catch many of them even only in their facial expressions. This is a hive that is fully appreciative of its queen bee, one who can work with Lydia and submit to her control and vision as she, like an orchestral Captain Ahab, guides them not to Moby Dick, but towards being enveloped in Mahler.
Yet, in Tár there is another hive that opposes Lydia. This is the committee that eventually destroys her: a faceless table of bureaucrats who slowly take away her honors, duties, and livelihood. Granted, there are genuine concerns about her, but as Trevor Lynch points out in his essay, this is a coterie of people who want to destroy her. Lynch offers the psychological reasons. I think the committee and the faceless, inexorable course they take against Lydia are symbolic of present-day Europe: ruled by committees and governing boards, such as a European Parliament that is accountable to no one.
I've heard an expression in Germany that people say when thinking of the endless anti-Nazi and social controls that are being imposed on them: "We must not repeat the mistakes of the past." I've heard it said, over and over again, pronounced dutifully and slowly. Isn't that how a robot talks? It's hardly conversational. It's rather a phrase you have to repeat over and over. It recalls a satirical short story I once wrote on Barack Obama, which was met with dead silence from my writer's group, one of the members carefully telling me that he was uneasy hearing a piece that was critical of "our leader."
"Our leader." What American talks like that? A robot, I assume.
Lydia's constant muttering about robots is true. She encounters the European attitude in which the artist must subjugate himself to the demands of the hive.
This observation has been made before. A recent example is the film Meeting Venus (1991), which is István Szabó's cinematic meditation on Hungarian conductor Zoltán Szántó (Neils Arustrup) coming to Paris to conduct a performance of Wagner's Tannhäuser, escaping the restrictions of life behind the Iron Curtain Hungary to experience Western Europe.
His production is cut short by a homosexual's drug overdose, and an East German tenor who is uneasy about his luxury hotel accommodations, insisting on staying at a working-class establishment. There are also the endless union rules, demands, and petitions to be signed. On opening night a general strike is called in France, and the chief stagehand tearfully tells Zoltán about how he loves music and opera, and about how much joy has come into his life from being a part of this artistic world — but he'd sooner cut his hand off than push the button that will raise the curtain. Zoltán ends up transforming the show to a concert performance and saves the day, reminding all that art is life . . . and an escape from robots.
In Tár, is Lydia autocratic? In the arts, everyone is. As she says, an orchestra is not a democracy. She also definitely plays favorites when she promotes Olga, the new cellist, to play the Elgar cello concerto. It is an example of favoritism, and perhaps sexual control, but there is no doubt that Olga has genuine talent.
I found the audition scene particularly enjoyable as it shows musicians auditioning behind a wooden screen. This is a common way of auditioning, and years ago a conductor complained that this process had been in use in an orchestra he led, but that its committee had overriden his recommendation and chosen a black cellist instead. He wasn't the best, but they "had" to pick someone of color.
The major conflict between Lydia and Olga is, in essence, artistic rather than sexual. Olga wants guys, not girls. She is also indifferent to who conducted her favorite recording of Elgar's cello concerto. She knows only the soloist, Jacqueline du Pre, whose artistry inspired her to become a cellist. Olga is emotional, where Lydia is cerebral. Lydia is locked up in the world of a creator, and it's not torture. It's necessity and ego. As a writer, I understand her frustrations in dealing with society. I have enough robots of my own to contend with.
I enjoy the scene of Lydia following Olga to her apartment, where she is led into a dingy cul-de-sac that transitions into what may be a fantasy or a warped reality. Lydia passes scrappy, graffiti-filled walls into a tunnel. She contends with false passages, a snarling dog in the distance, a vaguely-sensed woman — all of these images, illusions, or realities swirl about Lydia. Her escape causes her to fall and injure her face. She explains t to the horrified orchestra the next day that she was attacked.
It's a great example of the thin curtain between reality and illusion in this film, and between Lydia's grip on reality and her power. It's as much fantasy as reality, but as C. J. Hopkins said, a movie is a dream; a play is church.
For all her chasing after Olga, Lydia is more cerebral than sexual, and the off-screen conflict that spreads like emotional and ideological kudzu — her schism with Krista — wasn't Lydia's fault. It was obvious Krista was possessive and had some kind of link with Francesca that muddied things. When the film opens, it's apparent that Krista's sexual and emotional baggage is still a thorn in her side, especially when one of Lydia's adoring fans gushes and asks for her address. Francesca's stare is priceless. There are a lot of good facial expressions in this film.
Lydia's onstage meltdown is almost sexual, not artistic, but both are intertwined because her great love, Mahler, is taken away from her by the Committee and given to Kaplan. Her rage is very primal. Lydia's loss of a lover is appropriately savage.
This recalled another movie from 1987, Anna, starring Sally Kirkland as a Czech actress going wacky onstage in New York. Her artistic frustrations are similar, and a sexual motive is suggested in relation to a younger Czech actress who usurps her life.
It's also interesting that Cate Blanchett was in an earlier film, Notes on A Scandal (2007), where, as Sheba Hart, an idealistic art teacher, she is compromised and destroyed by Barbara (Judi Dench), a fellow teacher who has a subliminal lesbian attachment to the naïve Sheba. Then, when she is  "betrayed" by Sheba, Barbara gets revenge.
While Tár is an excellent comment on the decline of artistic excellence and the cancerous growth of woke culture, I also think it is a Trump movie. Lydia Tár becomes a mirror of Donald Trump's presidency. Like Lydia, Trump is flamboyant and abrasive, a leader who makes enemies at the drop of a hat and who is constantly accused of narcissism, especially by Hollywood and the media — breeding grounds of narcissism. He had a horde of advisors ready to turn on him; a veritable army of robots.
To paraphrase Lynch's judgement of Lydia, Trump was no match for the people who brought him down.
I'm not saying director Todd Fields made a deliberate allegory about The Donald, but the theme of determined individualism — again, the Randian hero — against a communal system must have ended up paralleling events in the outside world.
Lydia's meltdown recalls the moment when we saw Nancy Pelosi rip up Trump's speech during his State of the Union address on national television. This was clearly an act of nuttiness, showing Pelosi to be a batty, vindictive old crone — but of course, she was a crone on the Deep State's side (hell, she is the Deep State). By contrast, Lydia's attack on Kaplan directing her Mahler performance comes off as trivial and is credible.
Like I said, Mahler is her love, and her love has been taken away from her.
Approaching, her face blank, in her formal tails, Lydia adds a tragic dignity to her assault, almost a duel between herself and her enemies. It's also interesting that in old Germany, the executioner wore tails and a top hat; death should dress up, not down.
Incidentally, there was a similar scene in Meeting Venus. Zoltán has been elbowed out of conducting Tannhäuser, but rallies at the last moment, strides onstage, and gently nudges his replacement out of the way, raises his baton, and then the overture begins. His power of music so strong that his baton sprouts leaves, just like Tannhäuser's own staff when he returns from paying penance to the Pope for his sins and dies, redeemed. One woman's meltdown is another man's epiphany.
Lynch writes about Tár's "brutal conclusion," but I didn't find it brutal. It was brilliant and acted as an antidote to the collapse portrayed in the previous scenes. Lydia returns to New York, but unlike placid, artistic, and subversive Berlin, it is defined by a mob swarming Lydia in her car, waving placards. It's brief and jittery, because the mob — any mob — is essentially pointless. They're just the muscle of the committee. All those wokesters are simply appendages of the robots.
The payoff comes when Lydia returns to her family home on Long Island, and suddenly there are many revelations. The house, unlike her elegant, cold apartment in Berlin, is a stodgy, cramped family bungalow with — horrors! — wood paneling.
This was where Lydia Tár was invented, because she began as Linda Tarr.
Lydia returns to her old room and picks up an accordion. The sound of accordions drifts in and out of the film's previous scenes, and now we see why: It was her first instrument. She plays it, reveling in pictures of her childhood musical triumphs. She happily drapes a medal around her neck, a prize she had received in childhood. There is also a scene with her brother, a grumpy prole who is not happy to see her, but he leaves quickly — as he no doubt did during their childhood.
There must have been a sick, ailing parent, which explains Lydia's earlier ambiguity and reluctance to help a crippled next-door neighbor in the shabby Berlin flat which allows her to escape her affluent home. The flat was a link to Lydia's past she couldn't — indeed, shouldn't — shake. Her brother's coldness probably relates to this sick parent as well.
All of this was delightful (and it would have been nice to have it revealed earlier). More delight ensues when, wearing her medal, she pulls out some old VHS tapes to watch Leonard Bernstein direct and comment upon concerts.
I'm not fond of Bernstein, but I fondly remember his Harvard lectures, entitled The Unanswered Question. He was a great explainer, much like Lydia. But her problem is that no one wants to listen anymore. They either castigate her for being white, like the sullen Max, or, like the robots, they're too busy trying to hammer down this one rebellious nail.
We can see this as an example of Lydia's defeat, this return to a wood-paneled Valhalla, but I see it as her return to power. Like many of us, she needs a chance to go back home and recharge her batteries. Much like Arden's pastoral world in Shakespeare's As You Like It, it is pretty and charming, but is only a rest for its troubled Rosalind. Once she has recovered and matured, it's time to return to the world once the evil Duke who banished her is overthrown and the senior, exiled Duke returns to his dukedom. We are, Shakespeare reminds us, made for the world.
Certainly, I was as isolated as her when I was young, and I sometimes return to my dingy little hometown. It does excite and rejuvenate me — for about two hours, and then I'm ready to go back to the city.
Do we think of Lydia as a pretentious phony, hiding her origins? No; artists arise out of their origins, because their art is their true pedigree. I can think of two American figures, Gore Vidal and William F. Buckley, who were seen as upper-class, erudite examples of men who explained the ways of God to man. But Vidal was certainly from a middle-class background, his family having married into politics and wealth. Buckley was no different (except for doing a stint in the CIA, which is an upper-class world of spies). They cultivated an erudite style and thus defined themselves as spokesmen for the ruling class and civilized values. The real upper class, like the Bushes, are empty-minded and care for nothing except maintaining their wealth and positions. As George Orwell explained in 1984, the objective of the higher-ups is to remain where they are.
Lydia then arrives in Thailand. She couldn't go to Japan or China; their cultural life is too much in sync with the West. As Lynch explains, this is a restorative process. Compared to Berlin's majestic architectural blankness and Bauhaus tombs, this country has explodes with colors, from green to neon; it teems with street life.
Lydia then takes a boat going upriver in order to swim in a waterfall. "Why can't I swim in the river?" she plainly asks.
The guide is casual. "There are crocodiles."
She gingerly lifts her hand, that is trailing in the water — a subtle bit of humor.
At the falls, she swims, but stays inside a cave, looking out into the water. Hidden. Shy? Uncertain? Watching the life outside like a predator, ready to strike? Lydia, after all, could be a crocodile.
Back in the city, she goes for a massage, and is surprised when told to press a button and choose her masseuse from a place called the fishbowl. Young girls in white robes wait for her to choose in a series of rows, just like an orchestra. Lydia is transfixed by the only girl who stares at her directly — incidentally, the girl is number five, like Mahler's famous symphony. And it is just like how Olga watched her: wearing a white dress among the black-and-gray-clad musicians.
Did Lydia choose or not? We don't know, because in the next scene she is on the street, throwing up. Disgust, or part of the purging she undergoes in  recovering from Berlin?
Lydia sits at a table in an indoor shopping mall as motorbikes roar by her. She is unfazed because she is at work on a manuscript, involved in the real world of notes and paper. This recalled my own writing: I do it on streets, cafes, in the subway, parks — anywhere. Previously, it seemed as if Lydia needed all those empty, blank rooms with large libraries, hardwood floors, and silence to create. But no; that was an illusion. She didn't need it, and by casting Lydia out, the robots didn't punish her at all. She only shifted gears. After all, what doesn't kill you only makes you stronger. Nietzsche, not Ayn Rand.
Finally, there is the performance she conducts. We don't see her face, just her back, and as the orchestra plays, screens project films behind it. This is a score for Monster Hunter, a Japanese video game, and the camera pulls back to show the audience made up of cosplayers, costumed in various roles.
At first glance it seems like a setback for Lydia: losing Berlin's lofty, Olympian grandeur — but I was happily laughing. It's a life-giving moment for Lydia, because she's still at work, now commanding a podium no one's going to snatch from her. All the umbrage of elevated music and lesbian love, the intrigue of maintaining power, and the dangerous tightrope between fantasy and reality is gone. There is, for the moment, only music. Monster Hunter is the new Mahler, and Lydia's great artistic life and that of Linda Tarr's common origins meet.
The final scene is hardly indicative of the cultural gap between the East and West — of high-minded Berlin versus the tawdry pop-culture of the Orient. Classical music is everywhere being downsized to fit the needs of the crowd. Here in St. Louis, the symphony offers concerts of film music, the symphony eagerly playing John William's Star Wars score as if it was Wagner. There is also Harry Potter night, with the audience dressed up as characters from Hogwarts, and a Star Trek night with Trekkie cosplayers listening to scores from that series. Great music must now scoot over for the masses.
During the George Floyd riots, our local classical music station hastily put on a program, Bach to Beyonce, where a chubby (she sounds fat) black woman choir director spouts a lot of classical music lore, saying things such as "like, you know, I got my love of classical music watchin' cartoons." She also noted that "if the January 6 protestors had been Black Lives Matter instead of white, the Capitol police would have gunned them down." Yeah, right.
She always flips the music from classical to rap, then to R&B, then more rap. Great. I hear rap everywhere, and now it is even seeping into a classical music station. Once again, the robots have won.
I appreciated the fact that Trevor Lynch noted that Todd Field, the director, also had a part in Stanley Kubrick's Eyes Wide Shut as the piano player. This underscored the fact that both films deal with control, but in different ways. Eyes Wide Shut deals with Bill Harford and his wife Alice's initiation into the secret, true society of power and its real trappings by way of an escape from their marital and sexual impasse. In Tár, there is Lydia's progressive fall from power, and as in Eyes Wide Shut, sexual tension seems a catalyst for it. But Lydia is an artist; Bill and Alice Harford haven't her strength and fortitude. They are affluent but empty, waiting to be filled. Lydia is already brimming. In Eyes Wide Shut, art is represented by the pianist Nick Nightingale, who is forced to play blindfolded at a mystical ceremony/orgy of a shadowy elite wearing costumes as disguises. Lydia isn't forced by anyone, nor would she consent to being blindfolded (either by compulsion or as part of the act; there is a possibility that everything Bill witnesses in the mansion is staged for him. As his friend Victor Ziegler warns, "All you saw . . . was a charade" — but one to draw him in). Lydia may soon be exiled, becoming an outcast, but in the end she still wins and keeps her art. Lydia Tár is faithful to that, as well as to Linda Tarr. There is no break with her true persona, only continuity.
Tár is truly a film for our time, this mendacious zeitgeist of Covid, censorship, and shrinking human liberty — the age of Trump and wokeism. Many of us have been forced into private life. Any assembly in the name of a common cause is being proscribed. As Lynch noted, to compare cancel culture with denazification, as Sebastian does in the film, is heresy to the arts crowd. The fact that Field kept this line in the film shows a subtle courage.
I think of all those musicians in Berlin who are now caught in the middle of the EU's sanctions against Russia — facing a crisis of energy and food — while being told by their government that there will be no changes. Their great, treasured concert halls may be darkened and frozen when it runs out.
Lydia, wherever she is, must and will survive. She is the artist's final answer to the masses. Unlike Charles Foster Kane, her Rosebud is not forgotten and burned, but the spark that makes her come back for the next act.
Todd Field assures us that as long as there is the artist, there will be many more acts to come.
*  *  *
Counter-Currents has extended special privileges to those who donate $120 or more per year.
First, donor comments will appear immediately instead of waiting in a moderation queue. (People who abuse this privilege will lose it.)
Second, donors will have immediate access to all Counter-Currents posts. Non-donors will find that one post a day, five posts a week will be behind a "Paywall" and will be available to the general public after 30 days.
Third, Paywall members have the ability to edit their comments. 
Fourth, Paywall members can "commission" a yearly article from Counter-Currents. Just send a question that you'd like to have discussed to

[email protected]

. (Obviously, the topics must be suitable to Counter-Currents and its broader project, as well as the interests and expertise of our writers.)
To get full access to all content behind the paywall, sign up here:
Paywall Gift Subscriptions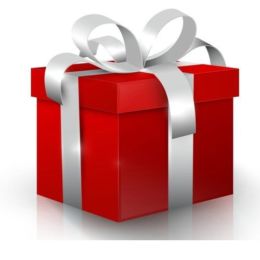 If you are already behind the paywall and want to share the benefits, Counter-Currents also offers paywall gift subscriptions. We need just five things from you:
your payment
the recipient's name
the recipient's email address
your name
your email address
To register, just fill out this form and we will walk you through the payment and registration process. There are a number of different payment options.
Enjoyed this article?
Be the first to leave a tip in the jar!