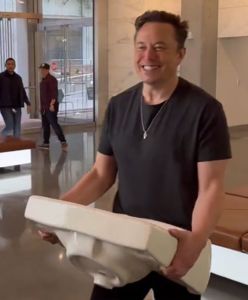 1,596 words
We owned a horse which had been presented to us by a dear friend. It was a magnificent animal of Arabian breed, possessed of almost human intelligence . . . — Nikola Tesla's autobiography, My Inventions
You know if it came to a brainy game
You could baffle a blockhead with ease.
—Ian Dury, "Blockheads"
Elon Musk's controversial purchase of Twitter was naturally referred to as a "hostile takeover" by the media. In fact, the business analysts I have seen online agree that he paid far too much for the company, and his attempt to put the acquisition into reverse gear over the issue of how many Twitter accounts were real people and how many so-called "bots" seemed to leave him open to lawsuits if he didn't seal the deal. If people want to cheat you, then sue you when you express your wish not to be cheated, is it you who are being hostile?
The whole uproar's center of gravity is our beleaguered old friend, free speech. We have flogged this dead horse until our arms are tired — here is my two bobs' worth at Counter-Currents — and it is of course hardly shocking to find the Left aghast at the new opportunities afforded to those who don't usually get to run off at the mouth in what Musk calls "the digital town square." I have called Twitter "the idiot's agora," although I suspect that is subconscious sour grapes after my permanent suspension. I wonder if the new team — Musk has gutted the old one — will let me back on. It was a bit of a thief of time. Perhaps it is better just to observe.
The media are more concerned with whether Musk's new team will let the likes of Trump and the Proud Boys back onto the platform. We do not need to inquire too deeply as to why the Left are clanging the alarm bells about free speech supposedly returning to Twitter. They are not overly bright, and Musk clearly is. It is a combination of the Left's ideological genotype (being unable to debate due to intellectual deficiency) and the concomitant phenotype (a wish to control those who cannot be defeated in argument).
Watching the smoke and sparks streaming from the ears of the Leftist media is, of course, wonderful entertainment. This is because the tables have been turned on them, and there is nothing more infuriating than turned tables, particularly if you are mostly infuriated to begin with. Note that the narrative which was running during Trump's reign, when the censorship of conservative voices on social media accelerated, has switched ends with regard to that censorship. Under Trump, the big platforms were entitled to censor who they wanted to censor because they were private companies, not the business of government. Shrug your shoulders and wonder why the Right are so exercised about this. Now, though it scarcely needs the breath it wastes to say it, it is the moral duty of government to stop Musk. The usual suspects snapped into action like alert sportsmen with their eye on the ball.
Hillary Clinton urged the Biden administration to ramp up censorship. London's Muslim Mayor, Sadiq Khan, warned Khan he had better not let free speech off the leash. Thierry Breton, one of the European Union's unelected Junkers, responded to Musk's Tweet that "the bird is freed" with the joyless riposte that "in Europe the bird flies to our rules." The Left, across the board, are genuinely scared of freedom of speech. It is curious to watch this level of mass mental discomfort.
Musk is a strange modern character. There seems a childish side to the world's richest man. He has several children, and perhaps he has spent rewarding time in their company. Just as Orson Welles once said that directing a movie was like a boy being given the world's biggest train-set, Musk can buy the real trains. But his life doesn't seem to be one of ticker-tape and stock movement. I imagine he hires platoons of people to do that for him. Not so long ago, as the inventor of the electric car, Musk was accepted, if not fully approved of, by the Left. Now, he has turned his Venetian mask to show the Left the face of tragedy (for them) in place of comedy, and has become the pantomime villain. He answers this casting with a smirk, again something guaranteed to enrage Leftists.
And he is not remotely a creature of the Right. He backed Bernie Sanders, the ranting old Communist, for a start. But this only serves as a clue to his potency. He seems as able to disassemble the components of partisanship as easily as he thinks his way through technological puzzles. It is not the mark of a Right- or Left-wing society to savor and promote free speech, but the imprimatur of a healthy one. There is a huge element of the very social justice the Left crow and bray about in Musk's acquisition; it is just not the approved brand.
What is it that so spooks the Left when it comes to freedom of speech? Put simply, it is the loss of control, a tether they have held firmly since at least the start of this century. The peasants are revolting, and the Left are beginning to prop chairs against the doorhandles in the house and nail bits of rickety wood across the shutters. If Twitter proves a roaring success once it stops being a Left-wing echo chamber, who knows who else might be emboldened to speak the heresies?
Ever since Obama, a few years ago, said that the truth on social media needed to be "curated" — echoing once again the quasi-religious nature of modern Leftism — it has been clear that online information had become the new area of concern for the Left. All the while that government could carry out the task of censorship by proxy, in cahoots with Big Tech and their compliant barons, the Left were happy. As long as Trump wasn't on Twitter, Hezbollah were more than welcome.
But then Musk walks into the saloon and everyone goes wild. And Musk clearly didn't buy Twitter to turn a quick buck. The platform was faltering anyway, and if he did overpay, then despite his firing the woke layabouts who worked there it will take a while to turn a profit, I would imagine. And it is not a startling prediction to say that the Internal Revenue Service — with their 87,00 new and armed members — will be set on Musk in the same way they were on the Tea Party. Twitter will be audited up the wazoo from here on in. So why did he buy the world's most famous social media platform?
Ever since I saw that Musk's electric car was called a "Tesla," I had been vaguely aware that it was named for some inventor or other. I bought Tesla's short autobiography, My Inventions, and saw what it was that might have inspired Musk in this rather oddball if brilliant Serbian. Although Tesla was hardly a laugh riot, there is a quirkiness about him, a Beckettian eccentricity, which I suspect Musk appreciates. What denotes eccentricity, what shows that you are prepared to swim against the current and kick against the pricks? Why, humor.
Musk walked in to his new office on day one carrying a sink, leading to much debate about this strange piece of semiotics. It seemed quite straightforward to me. The English phrase "throwing everything but the kitchen sink" at a problem implies that Musk hasn't forgotten to throw that as well. Firing the top tier of management, half the worthless workforce with their lattes and their yoga rooms, and snarking the rest by calling their list of "demands" an auto-generated e-mail were all as funny as hell. Sound business, too.
Once he unravels and decommissions the algorithms, Musk will have levelled a playing field our enemies wish to remain severely sloped. To do that and raise a smile at the same time requires a singular talent. The Left, from Hollywood down, have vowed to leave the same way celebrities vowed to move to Canada if Trump won in 2016. Whereas most of those were empty boasts, I suspect there will be an exodus of dimwits from Twitter because they will not want to be exposed as such. No one minds looking clever if they are not, whereas no one wishes to be called, or shown up as, stupid if they secretly know they are.
This is not just about free speech, not by a country mile. It is now about Elon Musk contra mundum, and I think that is part of his stratagem. It must be difficult to provide hardcore laughs when you own the world. The Left have turned against him for obvious reasons, but the Right will be prepared to give him a pass simply by virtue of his not being Jewish, although they will doubtless root around for Zionist connections in that dull, workmanlike way some of them have.
Musk is usually photographed smiling, and has an air of genuine intelligence about him that the rest of the billionaires' club lack. Bill Gates, for example, reminds me of English journalists Julie Burchill's description of English comedian Stephen Fry as a stupid person's idea of what an intelligent person is like. Whether he has an overall plan for the world's biggest social media platform, or just likes the unpredictability of it all, he should be applauded for being a rich man who has entertained us rather than attempting to make our lives more onerous.
* * *
Like all journals of dissident ideas, Counter-Currents depends on the support of readers like you. Help us compete with the censors of the Left and the violent accelerationists of the Right with a donation today. (The easiest way to help is with an e-check donation. All you need is your checkbook.)
For other ways to donate, click here.