The Counter-Currents 2022 Fundraiser
Brother, Can You Spare a Dime?
Mark Gullick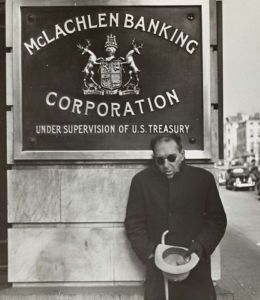 1,363 words
Counter-Currents is aiming to raise $300,000 by the end of this year. Thanks to those of you who have kindly answered the call, we currently stand at $202,881.51, which is 68% of the way to our target. For the rest of you, please bear in mind what Greg Johnson tells us in his special Black Friday article, "It's Time to STOP Shopping for Christmas," namely that there are other ways of expressing generosity towards your loved ones than by giving your hard-earned cash to evil corporations who want to banish white people and our legacy from the world once and for all. One of those alternatives is to help those precious few institutions that are in the trenches, fighting this culture war every day, such as Counter-Currents. We know times are tough for many people right now, but we can't lose sight of what we need to do to save our people; our opponents certainly aren't neglecting their campaign to destroy us. So this holiday season, please keep Counter-Currents in mind, and as always, thanks so much to those who have already donated for their support. Complete information on how you can help is below — but first, Mark Gullick has a few words on why it's worth throwing a few coins into our hat.
The idea that life is essentially based on intellect, and that intellect is accepted in practical life as the most valuable of our mental energies, goes hand in hand with the growth of a money economy. — Georg Simmel, The Philosophy of Money
I know money is the root of all evil.
Do funny things to some people.
Give me a nickel,
Brother, can you spare a dime?
Money can drive some people
Out of their minds.
— The O'Jays, "For the Love of Money"
The mainstream and dissident media are obviously at variance politically, but there is also a financial gulf between them based on a single precept. This is not in terms of reserve holdings, cover price, or investment, but concerns advertising revenue. The mainstream media can garner money via advertising — in fact, it relies on doing so — while the shadow media, on the whole, cannot. This is due to fear of association, despite the fact that it is often "woke" companies that suffer from consumer boycotts. A few brave souls are dipping a toe in the water, but there is a clear line of demarcation concerning the taking of upfront ad space.
If you have not worked in an industry reliant on advertising, or are not otherwise familiar with the centrality of commercial revenue to any kind of publication, you might be surprised at the mechanics involved. No ad rev, no magazine. That was the cookie-motto when I was in that game as a sub-editor. Magazines don't get far relying on their cover price.
20 years ago I worked in the jungle of British high-end magazine publishing, and the ad-sales staff are the big beasts. Publishers, editors, and journalists are all beholden to them. I saw pieces pulled because the sales team though it might annoy an advertiser. This, of course, is why it is far more difficult to make a living as a Right-wing journalist than it is to hack out a living as a stringer in the mainstream media. As I believe I have reported in these pages before, no British magazine or newspaper, once they have seen my online political fingerprints, would touch me with a bargepole. They rarely even answer emails, afraid some Twitter monomaniac will link me with them one day and cancellation will follow as night follows day. Imagine being so scared of disapproval you won't even reply to e-mails.
One of the magazines I write for takes limited advertising, the other three are considered untouchable. I note that several of my favorite YouTubers are incorporating sponsor sections into their videos. What this means is that the small companies advertising with Right-wing content providers don't care about the new "moral" protocols. Advertising is designed to gain sales, not absolution. This will, I assume, increase if and when the pendulum swings from Left to Right, which it may well do as Western economies pull up lame and what is left of intelligence begins to see past the smoke and mirrors of the strange times we are passing through.
Advertising is an interesting phenomenon in that it appears to reflect moral standards when, in actual fact, it does nothing of the sort except in simulation. The ad world is currently promoting a woke moral message while remaining a wholly amoral medium. Advertisers follow revenue; that is their point. The price of hiring advertising companies is built into everything you buy, and they have to justify their existence fiscally. At the moment, this means promoting the current focal point of the woke agenda. Christmas advertisements — at least in the United Kingdom — always generate an absurd amount of media attention, and generally promote the moral/cultural thermostat the state has set. This year in Britain, the state is selling miscegenation, with more or less every TV ad featuring black-and-white relationships (mostly black men and awe-struck white women), and liberally sprinkled with incompetent straight white buffoons.
Now, this is interesting. The phrase "Get woke, go broke" seems to have originated in Hollywood, where franchise producers have been frightened into believing that everyone in their country reads The Washington/Huffington Post in the same way as the British political class thinks everyone reads The Guardian or Independent. They don't. Increasingly, they are reading us. And we are, without wanting to be overly dramatic, the future of political commentary as readers realize that we are not beholden to the state, deep or otherwise. This revolution will not be televised, but it will be available online.
The dissident media is a delivery system for anti-establishment ideas. Ideas beget ideology and, of course, ideology is something the other fellow has, not me. This is how many people on the Right think: "You won't catch me with that Bolshevik nonsense." And yet we all have an ideology, and we all dance to the rhythm of core ideas with which we agree. What stands between us and our central beliefs is, to a certain extent, advertising, both the availability of it as a contractual transaction, and the strange way in which advertising has muscled its way into culture and tried to draw a theater-curtain over the proceedings.
That is precisely where you come in. Subscription- or donation-based funding to a dissident magazine makes a statement about the audience. In the days of print press — "dead-wood" publishing, as it was known in the UK — I accepted paying a modest sum for The Spectator, Punch, and The Daily Telegraph (when it was still a recognizably conservative publication) because that was part of a contract unquestionably accepted. With newspapers and glossies, you pays your money and you takes your choice. In exchange for political information and opinion, along with support from cultural input and stylish prose writing, I paid money. Nowadays, every online magazine for which I write can be read free of charge, if the reader so wishes, and therefore to donate or subscribe shows a pro-activity on the part of the content consumer, an in-built sense that good, educative, informative, and high-quality writing should rightfully be paid for. It is investment in publications shunned by the mainstream media, but who do actually speak truth to power and offer a lot more education, information, and entertainment.
And so magazines such as Counter-Currents — the late, great Jonathan Bowden's "online university" — require a bankroll, and Coca-Cola, Papa John's, and your local realtor are not going to provide any revenue stream anytime soon. They are scared, and will remain so until reader figures get past their barometric tick-box.
The first thing any savvy human being asks today when being asked for money is, "Is this worth what I am paying?" Marx and Maynard Keynes would agree on that one, for heaven's sake, and that must say something.
You are paying for freedom of expression — a redoubt which, if we do not defend it, cannot be regained. If you subscribe to Counter-Currents, you will get what you pay for.
Buddy, can you spare a dime?
 * * *
1. E-Checks
The easiest way to send money to Counter-Currents is by e-check. It is as secure, fast, and convenient as a credit card. All you need is your checkbook.
E-checks don't work outside the US, but we now have a new way to send recurring or one-time donations from outside the US for very low cost. For details, email [email protected].
2. Credit Cards
In 2019, Counter-Currents was de-platformed from five credit card processors. We applied to a couple of other processors but were turned down. In the process of applying, we discovered that Counter-Currents has been put on the so-called MATCH list, a credit card industry blacklist reserved for vendors with high rates of chargebacks and fraudulent transactions. This is completely inapplicable to Counter-Currents. Thus our placement on this list is simply a lie — a financially damaging lie — that is obviously political in motivation.
Currently, there are only two ways we can take credit card donations:
CashApp as $CounterCurrents! CashApp allows you to make an instant credit card donation without a high processing fee. Plus, it gives us an encouraging mobile alert when you donate! Boost the Counter-Currents staff morale instantly! Donate via CashApp!
Entropy, a site that takes donations and comments for livestreams. Visit our Entropy page and select "send paid chat." Entropy allows you to donate any amount from $3 and up. All comments will be read and discussed in the next episode of Counter-Currents Radio, which airs every weekend.
3. Bank Transfers
It is also possible to support Counter-Currents with bank transfers. Please contact us at [email protected].
4. Gift Cards
Gift cards are a useful way to make donations. Gift cards are available with all the major credit cards as well as from major retailers. You can send gift cards as donations electronically, by-email, through the snail mail. If you can find a place that sells gift cards for cash, they are as anonymous as sending cash and much safer.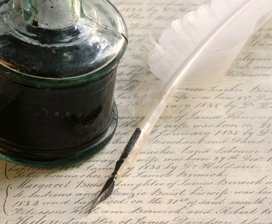 5. Cash, Checks and Money Orders
Sometimes the old ways are best. The least "de-platformable" way to send donations to Counter-Currents is to put a check or money order in the mail. Simply print and complete the Word or PDF donation form and mail it to:
Counter-Currents Publishing, Ltd.
P.O. Box 22638
San Francisco, CA 94122
USA
[email protected]
Thank you, Boomers, for keeping your checkbooks, envelopes, and stamps. There are youngsters reading this site who have never written a check or put a letter in the mail.
6. Bill Payment Services
If you wish to make monthly donations by mail, see if your bank has a bill payment service. Then all you need to do is set up a monthly check to be dispatched by mail to our PO box. This check can be made out to Counter-Currents or to Greg Johnson. After the initial bother of setting it up, you never have to think about it again.
7. Crypto-Currencies
In addition to old-fashioned paper donations, those new-fangled crypto-currencies are a good way to circumvent censorious credit card corporations.
Click here to go to our crypto donation page.
Click here for a basic primer on how to get started using crypto. Do not, however, use COINBASE. COINBASE will not allow you to send money to Counter-Currents. (Yes, it is that bad.)
For those brand new to cryptocurrency, you can even use your credit card to buy cryptocurrency via Moon Pay here. Then you can send your cryptocurrency to our crypto addresses.
8. The Counter-Currents Foundation
Note: Donations to Counter-Currents Publishing are not tax deductible. We do, however, have a 501c3 tax-exempt educational corporation called The Counter-Currents Foundation. If you want to make a tax-deductible gift, please email me at [email protected]. You can send donations by mail to:
The Counter-Currents Foundation
P.O. Box 22638
San Francisco, CA 94122
USA
9. Remember Us in Your Will
Finally, we would like to broach a very delicate topic: your will. If you are planning your estate, please think about how you can continue helping the cause even after you are gone. The essay "Majority Estate Planning" contains many helpful suggestions.