O Manifesto Nacionalista Branco:
Parte 2, Extinção Branca
Greg Johnson
2,176 palavras
Parte 2 de 16 (Parte 1)
Os Nacionalistas Brancos acreditam que o sistema social e político actual tem posto a nossa raça no caminho para a extinção biológica. Se as tendências actuais não forem revertidas, os brancos desaparecerão como raça distinta.
Para muitos brancos, isto parece uma asserção alarmista e absurda, dado que há de 700 milhões a 1000 milhões de nós no planeta hoje. Parte deste cepticismo é simplesmente negação psicológica face a um cenário desagradável. Os não-brancos raramente mostram ceticismo relativamente à extinção branca. De facto, os nossos inimigos tomam o nosso desaparecimento eventual como dado e regozijam-se abertamente com o nosso declínio.
E quero argumentar, no entanto, que a extinção branca não é uma fantasia alarmista, mas um facto alarmante, a conclusão inevitável de uma análise sóbria e informada.
Como presto pouca atenção quando alguém recorre a modelos matemáticos, gráficos e jargão técnico, eu construirei os meus argumentos com os termos mais simples possíveis. Primeiro, direi meramente que a extinção branca é uma ideia plausível, e não algo rebuscado ou fantasioso. Depois argumentarei que, se as tendências atuais continuarem, a extinção branca não é só possível, como inevitável.
Em termos biológicos, a raça branca é uma subespécie da espécie humana, Homo sapiens. Quando uma espécie se extingue, a extinção afeta todas as suas subespécies, claro. Mas quando uma subespécie se extingue, outras subespécies da mesma espécie podem sobreviver. Tanto as espécies como as subespécies extinguem-se exatamente pelas mesmas causas. Do ponto de vista dos biólogos conservacionistas, a extinção de subespécies deve ser combatida tão inflexivelmente quanto a extinção de espécies na sua totalidade. De facto, cada espécie morre—ou é salva—tendo em atenção cada subespécie. Para economizar as expressões, eu falarei simplesmente da extinção de espécies. Mas quando falar especificamente  de extinção branca, dever-se-á compreender que estou a falar de uma subespécie da Humanidade.
Os biólogos afirmam que 99.9% das espécies que alguma vez existiram neste planeta estão agora extintas. Além disso, muitas espécies extintas desfrutaram de vantagens dramáticas em comparação com os brancos. Por exemplo, a maior parte das espécies extintas existiu durante muito mais tempo que a nossa raça antes de enfrentar a extinção. A esperança média de vida de uma espécie é de 10 milhões de anos, enquanto que os brancos existem no mundo há apenas 40,000 anos.
Algumas espécies extintas também existiram em números muito maiores do que os brancos hoje. Por exemplo, em 1866, um único bando de pombos-passageiros foi observado no sul do Ontário. O bando tinha uma milha (~1.6 km) de largura, 300 milhas (~483 km) de comprimento, e demorou 14 horas a sobrevoar a zona. Estima-se que continha 3.5 mil milhões de aves, que é 3-e-meio a 4 vezes toda a população branca do mundo atualmente. Menos de 50 anos depois, no entanto, a espécie inteira extinguiu-se devido à caça e perda de habitat. Em 1914, Martha, o último pombo-passageiro, morreu no Zoo de Cincinnati. Em 1875, uma nuvem de Gafanhotos das Montanhas Rochosas cobriu 198,000 milhas quadradas (maior do que a área da Califórnia). Estima-se que continha 12,5 biliões de insectos. Em 30 anos, a espécie extinguiu-se.
Algumas espécies existem desde há muito tempo. O caranguejo-ferradura tem 450 milhões de anos. O peixe celacanto existe desde há 400 milhões de anos. A lampreia tem 350 milhões de anos. O lagarto Tuatara da Nova Zelândia, 200 milhões de anos.
Mas com base na história natural, podemos dizer que simplesmente pelo facto de existir, há uma probabilidade de 99.9% da nossa raça se extinguir. Se queremos estar entre os que sobrevivem a longo prazo, certamente não podemos depender apenas da sorte.
Os seres humanos—especialmente os brancos—têm de facto uma vantagem sobre as outras espécies: a nossa inteligência e criatividade podem ajudar-nos a descobrir e a evitar as causas da extinção. Somos, de facto, a única espécie neste planeta que pode aspirar tornar-se imortal através da ciência, tecnologia, e boa governação.
Infelizmente, a nossa inteligência está agora a ser usada para criar condições artificiais que promovem a extinção branca. As extinções dividem-se em dois tipos: a natural (como no caso dos dinossauros) e a artificial (como a do dodo e do pombo-passageiro). A extinção branca não é natural, mas sim artificial. Assim, para a nossa raça sobreviver, a primeira coisa que precisamos de fazer não é derrotar a natureza, mas sim outros homens.
A extinção não é meramente a morte de todos os membros de uma raça. Pois, na verdade, todos os seres vivos acabam por morrer. Mas se todos os membros de uma raça morrerem sem se substituírem, então a raça torna-se extinta. Desta forma, a extinção não significa apenas morte—algo que chegará a todos nós—mas essencialmente o não se reproduzir. A extinção é inevitável se uma raça não se reproduzir. Extinção, na verdade, é apenas não se reproduzir.
Para que a população branca existente se reproduza, cada casal tem de ter uma média de 2.1 filhos—2 crianças para que o casal se substitua, e 0.1 para substituir a geração anterior da raça compensando a situação dos que não se reproduzem de todo. A imagem de uma família "normal"—pai, mãe, e dois filhos—é na verdade a face alegre e sorridente de uma aniquilação racial lenta e silenciosa, pois se a fertilidade abaixo do necessário para a substituição persistir por tempo suficiente—se mais pessoas morrerem do que aquelas que nascem—a nossa raça irá eventualmente deixar de existir. Se tirarmos mais dinheiro de uma conta do que aquele que depositamos, o saldo chegará ao zero. É aritmética básica.
Ter um terceiro filho é a diferença entre contribuir para a morte lenta da nossa raça, e o seu crescimento saudável. Assim, os Nacionalistas Brancos precisam de fazer tudo ao seu alcance para normalizar a imagem da família branca de três filhos, em oposição à família de um ou dois filhos. Infelizmente, a taxa de natalidade branca como um todo e em todos os países brancos está abaixo dos níveis necessários para a renovação populacional. Isto significa que a extinção branca é inevitável se as tendências atuais não se reverterem.
Quais são as causas da não-reprodução, i.e., extinção? Os biólogos indicam quatro causas básicas:
Perda de habitat, significando o ambiente necessário para sustentar e reproduzir a espécie. A perda de habitat pode acontecer através de mudança climática ou geológica súbita/lenta, a perda de fontes de alimentação, etc.
Espécies invasoras, significando competição por recursos com outra espécie no mesmo nicho ecológico.
Hibridização, também conhecida como "poluição genética", significando reprodução, mas não a reprodução do seu próprio tipo biológico. A hibridização só é possível se uma espécie suficientemente semelhante invadir o nicho ecológico de outra.
Predação excessiva, que acontece quando uma espécie é eliminada por predadores mais rapidamente do que ela se reproduz. A predação inclui epidemias. A predação excessiva é, realmente, genocídio: eliminar um grupo inteiro. O genocídio pode, no entanto, ser dividido nas variedades quente e fria. O genocídio quente é o extermínio rápido e violento de um grupo. O genocídio frio é a destruição lenta de um grupo simplesmente por meio do estabelecimento de condições que inviabilizam a sua sobrevivência a longo prazo. O genocídio frio pode, portanto, também incluir outras causas de extinção: perda de habitat, espécies invasoras, e hibridização.
Todas estas causas de extinção podem ser naturais ou artificiais.
Examinemos agora a nossa decorrente extinção nos termos destas quatro causas biológicas.
Perda de habitat: a progressiva conquista da natureza por meio da ciência e tecnologia pode parecer estar a expandir os habitats brancos. O homem pode viver nos pólos norte e sul, no fundo dos oceanos, e até no espaço. É concebível que um dia consigamos transformar outros planetas em habitats humanos.
Mas a reprodução branca está a sofrer uma perda de habitat em certo sentido: os brancos não se reproduzem em ambientes inseguros, e uma das grandes causas de ambientes reprodutivos inseguros é a presença de não-brancos. Tal como os pandas não se reproduzem em cativeiro, também os brancos não se reproduzem o suficiente em ambientes com diversidade.
No passado, os brancos tinham taxas de natalidade altas mesmo na presença de não-brancos. Mas estes não-brancos eram escravos ou estavam de outra forma subordinados, e eram forçados a emular os padrões de comportamento dos brancos. Portanto, os brancos sentem-se inseguros especificamente na presença de populações não-brancas livres e que não estão assimiladas, como as que encontramos nas sociedades multiculturais modernas.
A procura por espaços de reprodução brancos seguros é uma das forças motrizes por detrás da suburbanização e exurbanização que se seguiram ao colapso da supremacia branca, à emancipação das populações não-brancas indígenas, e à inundação de territórios brancos por imigrantes não-brancos.
Espécies invasoras: os brancos em virtualmente cada uma das nossas nações estão a enfrentar competição demográfica dos imigrantes não-brancos. Mesmo se a imigração não-branca fosse travada, os brancos enfrentariam ainda assim a competição demográfica das populações não-brancas já existentes, que são normalmente mais férteis.
Hibridização: a miscigenação racial é uma forma de reprodução, no sentido em que ambas as partes passam os seus genes à próxima geração. Mas é simultaneamente uma causa de extinção racial, visto que não reproduz o tipo racial. A miscigenação é inevitável se se permitir que diferentes raças humanas se associem livremente no mesmo ambiente. Por isso, no passado, quando a integridade racial era valorizada, haviam barreiras sociais e legais à miscigenação em sociedades multirraciais. Essas barreiras foram destruídas.
Hoje, no entanto, as pessoas não têm apenas "liberdade" para se miscigenar. A miscigenação é ativamente encorajada pelos media e pelo sistema educacional.[1]
A miscigenação também é forçada através das violações inter-raciais, que são quase sempre perpetradas por homens não-brancos sobre mulheres brancas.[2] Esta forma de violação é também activamente promovida por fenómenos culturais como a pronografia e o incentivo constante do ressentimento dos não-brancos contra os brancos, bem como pelas políticas sociais que encorajam a imigração não-branca, a integração das populações brancas e não-brancas, e falta de policiamento e punição adequada sobre os criminosos não-brancos.
Predação: os brancos não estão a ser sujeitos de maneira geral a um genocídio rápido e quente, mas a presença de grandes populações não-brancas hostis, violentas,  não-segregadas e mal-policiadas contribui para a extinção branca causando a morte de crianças brancas e adultos férteis. Esta presença causa também ambientes reprodutivos inseguros, que restringem a fertilidade branca.
No caso da extinção branca, todas estas causas são artificiais. Os brancos estão a ser vítimas de perda de habitat, invasão, hibridização, e predação por parte de não-brancos devido ao desmantelamento da supremacia branca e da segregação em sociedades multirraciais graças às políticas sociais; imigração não-branca promovida em sociedades que eram brancas anteriormente; remoção das barreiras à miscigenação e encorajamento ativo da mesma; e a promoção de predação não-branca contra os brancos pela destruição das barreiras entre as raças e o não policiamento e punição dos não-brancos quando estes cometem crimes.
Há também causas ideológicas, económicas, e tecnológicas para a extinção branca.
As causas ideológicas são simplesmente ideias—incluindo valores—que promovem a não-reprodução, por exemplo: hedonismo, individualismo, celibato, feminismo, anti-natalismo, o denegrimento da vida familiar, bem como a pervasiva culpa branca e demonização dos brancos.
As causas económicas incluem a subida dos custos para a formação de famílias. Isto é causado principalmente pela integração racial, que é a força por detrás da suburbanização e exurbanização, e acontece à medida que os brancos procuram espaços seguros para criar famílias. A imigração não-branca e a indústria do offshoring também diminuem os salários dos brancos.
Claro, os brancos continuariam a ter sexo apesar destes factores ideológicos e económicos, e por isso estes não seriam ameaças sérias à sobrevivência branca se não existisse também um factor tecnológico: a disponibilidade de meios de contracepção baratos e eficazes.
O controlo de natalidade voluntário é também extremamente disgénico, porque requer pensamento a longo prazo e controlo dos impulsos. É muitas vezes, além disso, motivado por um sentido de responsabilidade social e ecológica. Na medida em que todos estes atributos são herdáveis, o controlo de natalidade voluntário significa que as futuras gerações serão desproporcionalmente geradas pelos impulsivos, estúpidos e moralmente irresponsáveis. Os brancos e asiáticos de alto QI limitaram a sua fertilidade dramaticamente, ao ponto de hoje as sociedades menos férteis serem as da Europa e do extremo Oriente. As sociedades mais férteis estão na África, cuja população se espera que duplique durante este século. Se o declínio demográfico branco não for travado, as pessoas que menos se preocupam com a Terra serão aquelas que a vão herdar.[3]
*  *  *
Counter-Currents has extended special privileges to those who donate $120 or more per year.
First, donor comments will appear immediately instead of waiting in a moderation queue. (People who abuse this privilege will lose it.)
Second, donors will have immediate access to all Counter-Currents posts. Non-donors will find that one post a day, five posts a week will be behind a "paywall" and will be available to the general public after 30 days.
To get full access to all content behind the paywall, sign up here:
Paywall Gift Subscriptions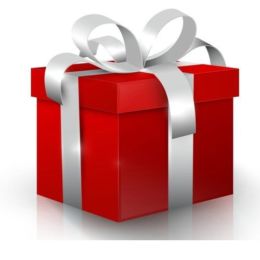 If you are already behind the paywall and want to share the benefits, Counter-Currents also offers paywall gift subscriptions. We need just five things from you:
your payment
the recipient's name
the recipient's email address
your name
your email address
To register, just fill out this form and we will walk you through the payment and registration process. There are a number of different payment options.
Notas
[1] Ver R. Houck, "The War against Whites in Advertising," Counter-Currents, 23 de March, 2018.
[2] Estatísticas sobre violações inter-raciais são difíceis de encontrar. Em 2007, no entanto, Lawrence Auster publicou um estudo que concluía que: "Nos EUA em 2005, 37,460 mulheres brancas foram atacadas sexualmente ou violadas por homens negros, enquanto que entre zero e dez mulheres negras foram sexualmente atacadas ou violadas por homens brancos. O que isto significa é que todos os dias nos EUA, mais de 100 mulheres brancas são violadas ou assaltadas por homens negros" (Frontpagemag.com, 3 de Maio, 2007). O fenómeno do "aliciamento" de crianças por gangues Muçulmanos—i.e., violação de crianças—no RU é também sugestivo, pois as vítimas são esmagadoramente brancas, e os perpetradores são quase sempre não-brancos.
[3] Ver Greg Johnson, "Why Environmentalists Should Have Large Families," Counter-Currents, 5 de Fevereiro, 2011.
Enjoyed this article?
Be the first to leave a tip in the jar!