Manifesto del Nazionalismo Bianco:
Capitolo 3, Porre Fine al Genocidio dei Bianchi
Greg Johnson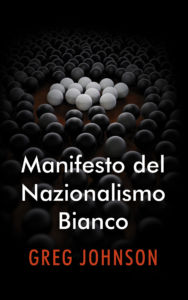 2,075 parole
Parte 4 di 16 (Parte 1, Parte 3, Parte 5)
I bianchi sono una razza a rischio. Cosa dobbiamo fare, allora, per salvarci? Le stesse cose che si fanno per salvare qualsiasi specie o sottospecie a rischio. Dobbiamo determinare perché i bianchi non stanno riuscendo a riprodursi e poi contrastare queste cause. Dobbiamo proteggerci dalla perdita di habitat, dalle specie invasive, dall'ibridazione e dalla predazione.
In un certo senso, è una fortuna che le cause dell'estinzione umana siano dovute all'uomo, perché è in nostro potere correggerle tutte. Ci sono due cose da fare.
Sul breve periodo, dobbiamo aumentare la natalità dei bianchi finché non riusciamo ad implementare delle soluzioni a lungo termine.[1] Quando i primi coloni bianchi arrivarono in Virginia nel 1607, eravamo una sparuta minoranza in questo continente. Ma col tempo l'abbiamo esplorato e colonizzato, in parte perché dietro di noi c'era lo slancio demografico dato dall'espansione della popolazione in Europa. Sarebbe di enorme aiuto se i bianchi tornassero ad avere questo vento demografico in poppa.
Sul lungo periodo, tuttavia, dobbiamo affrontare le cause biologiche e culturali dell'estinzione dei bianchi.
Le cause biologiche dell'estinzione dei bianchi – perdita di habitat, specie invasive, ibridazione e predazione – si possono affrontare semplicemente creando l'equivalente di riserve naturali per i bianchi: territori in cui i bianchi possano riprodursi senza la minaccia di specie invasive, ibridazione e predazione. In breve, dobbiamo creare e ristabilire patrie bianche omogenee, o spostando i confini o muovendo le persone, ossia attraverso piani di partizione e secessione razziale oppure attraverso la rimozione delle popolazioni non-bianche.
Le cause culturali dell'estinzione dei bianchi si possono affrontare attraverso l'educazione e gli incentivi sociali: l'individualismo può essere sostituito con un'etica di responsabilità razziale; la confusione tra i sessi si può eliminare attraverso la riaffermazione dei ruoli di genere tradizionali e biologici (le donne come madri e nutrici, gli uomini come protettori e mantenitori); il senso di colpa e il disprezzo di sé dei bianchi possono essere sostituiti con orgoglio e autoaffermazione; l'assicurarsi che tutti possano permettersi di mettere su famiglia può rappresentare un fondamento nel campo delle politiche sociali, con speciali incentivi dati a persone geneticamente predisposte ad avere intelligenza elevata, una buona salute e un elevato carattere morale, affinché queste facciano più figli; si potrebbe anche mantenere e promuovere l'opzione del celibato e di relazioni sessuali non-riproduttive, per dissuadere individui con problemi genetici a riprodursi.
Perché dovremmo fermare il genocidio dei bianchi?
Alcune persone potrebbero avere da ridire sul fatto che si inizi dalla domanda "Come possiamo salvare la razza bianca?", piuttosto che dalla domanda "Perché dovremmo salvare la razza bianca?". Ovviamente, i promotori del genocidio dei bianchi ritengono che non dovremmo farlo affatto. Ma non credo che possiamo cambiare la mente di queste persone. Piuttosto, dovremmo concentrarci sul convincere la maggioranza delle persone, le quali già ritengono fermamente 1) che il genocidio sia un male, 2) che l'estinzione di specie e sottospecie animali sia una tragedia, e 3) che la società dovrebbe imporre agli individui dei costi e degli oneri per prevenire queste cose.
Chiaramente, un largo numero di persone si sono fatte convincere che non sarebbe tragico se i bianchi si estinguessero per via delle cose terribili che hanno commesso nel corso della Storia. Ma anche se tutte queste accuse fossero veritiere, questo non significherebbe altro che i bianchi sono animali pericolosi. Lo stesso vale per le tigri, i leoni e gli squali, ma a nessuno verrebbe in mente di dire che sarebbe giusto che queste specie si estinguessero perché cacciano altri animali. Ovviamente, nessuno ha protestato quando il vaiolo è stato annientato. Ma c'è qualcuno che davvero ritiene che i bianchi siano moralmente sullo stesso piano del vaiolo (una malattia, tra l'altro, che sono stati proprio i bianchi a eliminare dalla faccia della terra!)?
Il senso di colpa dei bianchi è la causa prima dell'odio di sé dei bianchi, che in casi estremi crea l'impressione che non sarebbe poi una grande tragedia se la razza bianca semplicemente cessasse di esistere. Ma ci sono parecchie cose che non vanno con questo sentirsi perennemente in colpa dei bianchi.
Prima di tutto, come osservava Alain de Benoist, gli appelli al senso di colpa dei bianchi fanno quasi sempre parte di una truffa morale, in cui persone che in realtà non hanno subito niente esigono espiazione, soldi e privilegi da parte di persone che non hanno veramente fatto loro alcun torto. Queste scomode verità vengono celate dal fatto che tutti i bianchi sono ritenuti collettivamente responsabili per gli atti di alcuni bianchi, mentre tutti i non-bianchi pretendono di essere stati collettivamente lesi per via della sofferenza inflitta dai bianchi ad alcuni non-bianchi.
Ma se è legittimo che i bianchi si sentano collettivamente in colpa per i crimini di alcuni bianchi, non dovrebbe anche essere legittimo che i bianchi si sentano collettivamente fieri delle conquiste di certi bianchi?[2] Se posso essere ritenuto colpevole per via degli atti terribili compiuti da Hernán Cortés e Francisco Pizarro, perché non posso farmi vanto di tutte le meravigliose scoperte di Isaac Newton e Louis Pasteur?[3]
Inoltre, è solo ai bianchi che si applica questa cosa della colpa collettiva? Sono solo i non-bianchi ad avere rimostranze collettive? Sono solo i non-bianchi ad avere collettivamente diritto a scuse e risarcimenti? Gli asiatici sono collettivamente colpevoli delle invasioni mongole dell'Europa? I musulmani sono collettivamente colpevoli delle invasioni musulmane dell'Europa? I bianchi hanno collettivamente diritto a scuse e risarcimenti? Il mondo arabo deve dei risarcimenti all'Africa per il proprio ruolo nella tratta degli schiavi? I neri in Africa devono risarcimenti ai neri del Nuovo Mondo per il proprio ruolo nella tratta degli schiavi? O in questo caso si preferisce metterci una pietra sopra?
Oltretutto, le azioni per le quali ci si aspetta che i bianchi si sentano disperatamente colpevoli – schiavitù, imperialismo, colonialismo, genocidio, distruzione ambientale, ecc. – non sono affatto una prerogativa dei bianchi. Ogni altra razza le ha compiute. Alcune continuano a compierle anche oggi.
Inoltre, se i bianchi hanno sorpassato le altre razze in ognuno di questi crimini, è solo perché esse non potevano competere con le nostre abilità tecnologiche, commerciali e militari. Così, quando ci criticano per il fatto di battere le altre razze nella lotta per il potere, ci stanno attaccando tanto per le nostre virtù che per i nostri vizi.
Infine, mentre i bianchi non sono stati l'unico popolo a praticare la schiavitù, a cacciare certi animali fino all'estinzione o a devastare il mondo naturale, sono stati la razza che ha assunto il ruolo guida nell'abolire il traffico internazionale di schiavi, nel salvare specie in estinzione e nel proteggere l'ambiente.
Il colonialismo e l'imperialismo, poi, non sono stati del tutto negativi, poiché quando abbiamo abbandonato i nostri imperi coloniali in Africa, in breve tempo sono riemersi schiavitù, genocidio tribale e devastazione ambientale. Nazioni non-bianche come l'India e la Cina sono anche tra i più grandi inquinatori del mondo.
Così, se vogliamo prevenire la schiavitù e il genocidio, dobbiamo salvare la razza bianca. Se vogliamo salvare tutte le altre specie a rischio, dobbiamo prima salvare la razza bianca.
Perché il Nazionalismo bianco è un passo necessario
Alcune persone che accettano che esista il genocidio dei bianchi e ritengono che abbiamo il dovere di fermarlo potrebbero ritenere non necessaria la creazione di patrie bianche omogenee. Consideriamo quattro argomenti di questo genere.
Primo: alcuni potrebbero sostenere che è possibile per i bianchi sopravvivere senza una propria terra o senza potere politico come piccole popolazioni superstiti all'interno di più ampie popolazioni non-bianche. Purtroppo, l'evidenza storica non dà sostegno a questa ipotesi. Il libro Tribù bianche perdute di Riccardo Orizio prende in considerazione sei gruppi di questo tipo: gli olandesi dello Sri Lanka, gli schiavi tedeschi della Giamaica, i Sudisti americani del Brasile, i polacchi di Haiti, i Baster di Rehoboth, in Namibia, e i blancs-matignon della Guadalupa, nei Caraibi. In tutti questi casi, le popolazioni in questione sono poi andate estinte per via dell'ibridazione.[4]
Secondo: si potrebbe sostenere che le popolazioni bianche superstiti possono resistere all'ibridazione adottando attitudini altamente etnocentriche e contraendo matrimoni solo all'interno del proprio gruppo, così come fanno gli ebrei e gli indù. Il problema con questa idea è che le politiche in questione non hanno funzionato né per gli ebrei, né per gli indù. Gli ebrei sono un gruppo altamente mescolato. Ma l'identità ebraica può sopravvivere al meticciato, poiché secondo la legge ebraica una persona è ebrea non per la purezza della sua discendenza ebraica, ma anche solo se ha una goccia del sangue di Abramo. Nel caso degli indù, il sistema delle caste venne adottato solo dopo che era già avvenuto un notevole mescolamento.
Certamente, da Nazionalista bianco, ritengo che per i bianchi sia una buona cosa adottare attitudini etnocentriche ed evitare ogni forma di mescolamento razziale. Ma queste attitudini non ci salveranno se siamo ridotti a piccole popolazioni senza alcun peso politico, che sopravvivono in un oceano di non-bianchi. Quindi, se dovessimo adottare tali idee oggi, il modo migliore per implementarle sarebbe la creazione di patrie bianche omogenee.
Terzo: si potrebbe sostenere che l'estinzione dei bianchi non avrà mai luogo perché il nostro stesso declino comporterà dei meccanismi d'autocorrezione che alla fine porteranno la nostra popolazione a stabilizzarsi o a crescere nuovamente. Ora che mettere su famiglia è difficile e non più necessario, che è facile divorziare e che contraccettivi e aborto sono ampiamente disponibili, quegli individui che sono geneticamente e culturalmente predisposti a non riprodursi – o a non riprodursi con i propri simili – semplicemente non lo faranno.
Questo significa che le prossime generazioni di bianchi saranno più piccole, ma che saranno composte sempre di più da persone predisposte a riprodursi e a riprodursi con i propri simili. Se questo è vero, allora, dopo qualche tempo, i tassi di natalità dei bianchi torneranno a crescere. Quindi i bianchi non si stanno estinguendo. Siamo semplicemente di fronte al fenomeno genetico del collo di bottiglia, che, alla fine, ci renderà immune a quelle forze schierate contro di noi.
Credo che questo argomento sia abbastanza plausibile, ma che non infici il perseguimento di politiche per il Nazionalismo bianco.
(1) Quanto prospettato potrebbe non succedere mai, e quindi saremmo degli sciocchi ad abbandonare la lotta per delle patrie bianche nella speranza che sarà l'evoluzione a svolgere questo compito per noi.
(2) Le pressioni selettive che postula non ci renderanno immuni a un genocidio a caldo; quindi non rappresenta un'alternativa alla creazione di patrie bianche sovrane e omogenee.
(3) Se queste pressioni selettive esistono, vuol dire che le persone diventeranno sempre più aperte a politiche per il Nazionalismo bianco; e una volta implementate, tali politiche sosterranno queste pressioni selettive.
In breve, il Nazionalismo bianco e la teoria del collo di bottiglia sono complementari e si rafforzano a vicenda.
Quarto: si potrebbe sostenere che il taglio dell'immigrazione e un ritorno alla supremazia bianca, alla segregazione e a barriere legali e culturali contro il meticciato sarebbero sufficienti. Sono pronto a riconoscere che queste politiche sarebbero dei passi in avanti ma non delle soluzioni a lungo termine.
(1) Se non si fa nulla per affrontare il problema dei tassi di fertilità dei bianchi al di sotto della soglia di ricambio, i bianchi prima o poi saranno ridotti a piccole popolazioni superstiti, come nel primo scenario.
(2) Queste politiche sono state già praticate e hanno fallito. L'ossessione dei conservatori di ripetere sempre la stessa cosa aspettandosi un risultato diverso è la definizione stessa di follia. Se queste politiche vengono tentate e falliscono nuovamente, la nostra razza potrebbe non riprendersi mai.
È troppo tardi, ormai, per queste sciocchezze. Quando è in ballo la nostra stessa esistenza in quanto popolo, non possiamo più permetterci mezze misure e pie intenzioni conservatrici. Solo il Nazionalismo bianco può prevenire l'estinzione bianca.
*  *  *
Counter-Currents has extended special privileges to those who donate $120 or more per year.
First, donor comments will appear immediately instead of waiting in a moderation queue. (People who abuse this privilege will lose it.)
Second, donors will have immediate access to all Counter-Currents posts. Non-donors will find that one post a day, five posts a week will be behind a "paywall" and will be available to the general public after 30 days.
To get full access to all content behind the paywall, sign up here:
Paywall Gift Subscriptions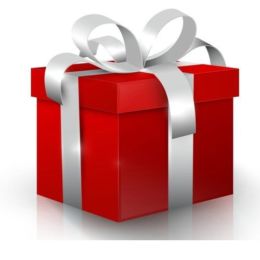 If you are already behind the paywall and want to share the benefits, Counter-Currents also offers paywall gift subscriptions. We need just five things from you:
your payment
the recipient's name
the recipient's email address
your name
your email address
To register, just fill out this form and we will walk you through the payment and registration process. There are a number of different payment options.
Note a piè di pagina
[1] Aumentare la natalità dei bianchi non è una soluzione a lungo termine, perché il problema non è che ci sono troppo pochi bianchi, ma che ci sono troppi non-bianchi nei nostri Paesi. Da un punto di vista ecologico, una popolazione stabile di un miliardo o anche mezzo miliardo di bianchi non è necessariamente una buona cosa. Non possiamo concepire la vittoria in termini di corsa al popolamento contro non-bianchi con un alto tasso riproduttivo, condotta fino a devastare completamente il mondo.
[2] Allo stesso modo, se ci si aspetta che i non-bianchi si sentano fieri per le conquiste di altri membri della propria razza, non dovrebbero anche assumersi collettivamente la colpa dei crimini commessi dalla propria razza?
[3] Questo ragionamento viene esposto nell'articolo di Michael Polignano "White Pride and White Guilt," Counter-Currents, December 12, 2010.
[4] Cfr. Andrew Hamilton, "Journeys Among the Forgotten: Riccardo Orizio's Lost White Tribes," Counter-Currents, August 2, 2013.