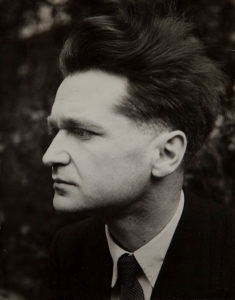 369 words
Translated by Guillaume Durocher
Hailing from some unfortunate tribe, he paces about the West's boulevards. Having loved one fatherland after another, he no longer hopes for any: Frozen in a timeless dusk, a citizen of the world – and of no world, – he is ineffective, nameless, and without vigor. Nations who have no destiny cannot give one to their sons who, thirsty for other horizons, fall in love with them and then exhaust them until they themselves become specters of their admirations and their weariness. Having nothing to love in their own country, they place their love elsewhere, in other lands, where their zeal surprises the natives. Called upon too much, these feelings wear themselves down and deteriorate, above all admiration . . . And the Metic, dispersed on so many roads, cries:
I have fashioned for myself innumerable idols, I have raised up everywhere too many altars, and I have knelt before a crowd of gods. Now, tired of worship, I have wasted the portion of delirium which was allotted to me. One has the resources only for the absolutes of one's own tribe, a soul like a country can only flourish within its borders: I pay the price for having crossed them, for having made the Indefinite a homeland, and of foreign gods a religion, for having bowed before the centuries which excluded my ancestors. From whence I come, I can no longer say: in the temples, I am without belief; in the cities, without zeal; among my peers, without curiosity; on this earth, without certainties. – Give me a specific desire, and I will turn the world upside-down. Free me from this shame of acts which makes me play every morning the comedy of the resurrection, and every evening that of the entombment; in between them, nothing but this torture in the shroud of ennui . . . I dream of desire – and everything I want seems priceless. Like a vandal devoured by melancholy, I go about without a goal, a self without a self, towards I no longer know what corners . . . to discover an abandoned god, an atheist god, and fall asleep in the shade of his last doubts and his last miracles.
Source: Emil Cioran, Précis de la décomposition (Paris: Gallimard, 1949), pp. 144-46.