1,420 words
This is a follow-up to an earlier article, which began with a look at the theory that sex differences are due not to nature, but to society or men. I'll skip the preamble this time, nor will I argue that the listed differences are due to nature. Take it from me, they are.
1. When a couple walks hand-in-hand, sometimes the woman leans on the man. You don't see men leaning on women.
2. Going a step further, sometimes women say, "Take me, I'm yours!" They want to be swept up, possessed, have something done to them. Men don't say that; they would rather be the sweepers-up, the possessors, the doers. Did we make the sexes this way, or was it God?
3, When the presenters greet viewers at the beginning of a livestream, the man puts on a vague smile, whereas the woman smiles more broadly and waves. It would be hard to imagine it the other way round.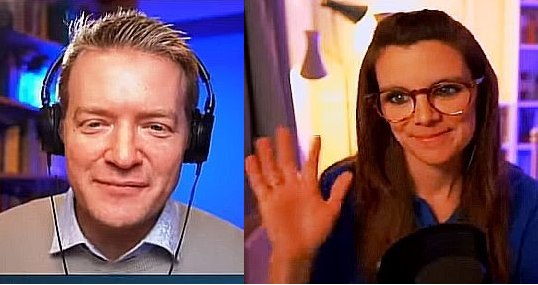 Women have their own way of waving. Often they flap their hands up and down from the wrist, imitating children. I'm sure this isn't the only way they can do it, but it's the way they prefer.
What they cannot do is wave properly as drivers. When you do something for another driver, like pulling in on a narrow lane to let them past, the other driver waves to say "Thank you!", and you wave back to say, "You're welcome!" You do it confidently yet casually, and with just the right amount of deference. A woman driver is taken by surprise. "Oh, my God!" she thinks. "I've got to wave!" and she does something slightly shambolic. I am convinced this is God's work, too, not the work of man.
4. Why did women outnumber men ten to one among those queuing to pay their last respects to the Queen? It can't have been just because men were more likely to be at work.
5. Notoriously, women prefer security to freedom. They like to feel that they're safe and being looked after. They are also more gullible than men. When I was sitting in a café this morning, two middle-aged women came in chatting, one of whom smiled agreeably at me as they walked past. I got the feeling that as far as she was concerned, all was right with the world. It occurred to me that it would have been the same if we had just been told that there was no more money or private property: they weren't needed, because the new one-world government would look after everything and make sure we were all okay. We'd be closer than ever in a truly inclusive society. "There's nothing to worry about," the woman would have been saying to her friend. "They'll look after us. We'll be closer than ever in a truly inclusive society."
6. Women's deference to authority means that if something official has been written down, they think no further. One year I went into the post office with my Christmas cards a couple of days after the last posting date for Christmas. When I asked the girl whether they might still get there in time, she checked her information and said no, the last posting date had passed. For her, the document was the last and only word. The cards arrived on Christmas Eve. When I did it again the following year, I was served by a man. He didn't check his document, knowing that the last posting date had passed and that I did, too. "They could do," he said, "if you're lucky." He took account of the fact that there's usually a bit of leeway with these things and that the post office does its best. In other words, he used his mind and knowledge of the world.
7. A couple of years ago I went into a hardware store to buy some coach screws, big things eight inches long. The girl told me it was £2.19 (about $2.80) for a pack of ten. A man, realizing that they'd be more like £6 ($7.50) a pair elsewhere, would have said, "You've got a bargain there!" Not the girl, who made no connection between what she was doing and the world around her, if she knew anything about the world around her. It didn't matter, but it was typical of her sex that she didn't know or think.
8. I watched The Good, the Bad and the Ugly on YouTube last night. The ugliness of the Ugly was compulsive. Not only did people keep trying to hang him for a long list of crimes, including everything from murder to stealing horses; each time he was saved by the Good, he went on behaving just as badly. It was in his nature. From this I conclude that when the sexes keep on behaving as they have always done, that's because it's in their nature, too.
But nature can to some extent be defeated. Look at how the great forces that rule the world have overcome even our desire to survive! No one talks about the maternal instinct any more, which has all but disappeared.
9. Women have a tendency to passivity. In the novel Walkabout (1959), James Vance Marshall wrote, "Uncertain, unsure, she fell back on a woman's oldest line of action: passivity. She'd simply wait and see." No editor would let that get into print today. Instead of being passive, Mary would be super-active, which would mean that they'd have to rewrite the whole book. Instead of giving us any insight into reality, their version would give us yet another insight into the fantasies of feminists. To accommodate the fantasies of anti-racists, too, Mary would be black, which might confuse the plot slightly because the next-most important character is already black: an aboriginal boy on the titular walkabout, whom the children meet while lost in the outback.
But no. Mary and her younger brother would still have to be white, because the aboriginal boy dies of flu, which he catches from Peter. I know! Before his symptoms become apparent, he takes the children to his village out of innate aboriginal hospitality, where Peter expresses his unconscious bias by breathing, thereby exterminating the whole race, apart from a couple on the other side of Australia, who nobly and triumphantly restart it!
If these people think they can improve any book, such as those of Roald Dahl, why don't they try writing some of their own? Oh, yes, that would leave us with our existing books. We'd still have our own cultural products and be able to get an insight into reality.
10. To mention the fact that it's men, not women, who replace broken tiles, collect the garbage, and push the boundaries of mathematics would be too obvious and boring, so let's not dwell on such things. Let me say, though, that women are brilliant at cleaning, and they're passionate about it, too. A woman recently said on a television program about hotels that there was nothing she liked more than getting on her hands and knees to dust the skirting boards. They showed her doing it, for proof. When I lived in Germany, I noticed how natural the barmaids looked as they wiped down the tables or the bar, and how spick and span they made the place before closing up for the night. I'm sure women have said to me things such as, "That's no good! You're hopeless; let me do it!", and they've rolled up their sleeves and had a jolly good clean.
11. Did I mention that women are better than men at looking after young children? Not only that, but they seize any opportunity to tell you about them. To deter them, a man once suggested a £50 fine every time they did it, but I think that was in jest. Once, I tried to get into my parked car, except that it wasn't mine. I was trying to get into another one of the same color. Just at that moment, a woman came up and said, "That's my car, and my ten-year-old son is in it!" Even in such a crisis, she had to tell me he was ten.
12. I think women are better than men at doing repetitive tasks uncomplainingly, such as assembling small electronic components on a production line. It's true that men have to do repetitive tasks as well. Think how many bricks a bricklayer must lay every day! Bang, bang, bang, it never stops. But more of his mind needs to be engaged, and he has to go round corners.
*  *  *
Counter-Currents has extended special privileges to those who donate $120 or more per year.
First, donor comments will appear immediately instead of waiting in a moderation queue. (People who abuse this privilege will lose it.)
Second, donors will have immediate access to all Counter-Currents posts. Non-donors will find that one post a day, five posts a week will be behind a "Paywall" and will be available to the general public after 30 days.
Third, Paywall members have the ability to edit their comments. 
Fourth, Paywall members can "commission" a yearly article from Counter-Currents. Just send a question that you'd like to have discussed to

[email protected]

. (Obviously, the topics must be suitable to Counter-Currents and its broader project, as well as the interests and expertise of our writers.)
To get full access to all content behind the paywall, sign up here:
Paywall Gift Subscriptions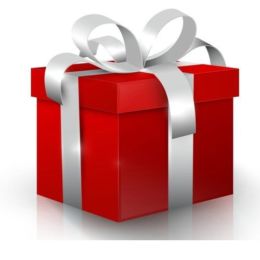 If you are already behind the paywall and want to share the benefits, Counter-Currents also offers paywall gift subscriptions. We need just five things from you:
your payment
the recipient's name
the recipient's email address
your name
your email address
To register, just fill out this form and we will walk you through the payment and registration process. There are a number of different payment options.