2,059 words
When today's dissident Right looks back at Communism, they will object to its atheism, anti-nationalism, unsound economics, and the utter falsehoods behind the class romanticism. Aleksandr Solzhenitsyn offers many examples of this in his vast corpus. In general, Right-leaning critics will conclude that Communism was at best unnatural, and at worst violent and unjust. The aristocratic and even feudal old ways, as flawed as they were, shine in comparison.
But what about critics from the Left? If they wish to stay on the Left while not denying history, they will likely tout Communism's socialist underpinnings before fretting over how certain historical personages perverted or abused the systems they inherited. In other words, such bad apples were not worthy of Communism.
In his classic 1951 text The Captive Mind, Polish author Czesław Miłosz exposes the insidiousness and cruelty behind Communism while refusing to salvage anything from it. As a poet and principled humanist, Miłosz speaks of "a revolt of the stomach" against the soul-crushing precepts of the Communist "Imperium" under which he lived and served after the Second World War. He had been active in the Warsaw resistance against the Nazis and later served as an ambassador under the Communist regime. As a historically-aware Pole, he repeatedly expresses his atavistic distrust of Russians. Thus, if anyone could articulate a Leftist condemnation of Communism, it was Miłosz.
The Captive Mind eschews straightforward (and by now well-worn) denunciations. Instead, it steers the reader down fascinating avenues of analogy and anecdote which lead ultimately to the "naked fear" of the captive mind. Such minds become warped as they are forced to conform to lies and serve in the "melting down of all nations into a single mass" — that is, the very point of Communism. The conceits Miłosz employs are so ingenious, and his depictions so vivid, that The Captive Mind serves as an invaluable contribution to Rightist literature, despite not having been written by a man of the Right.
So what is "The Pill of Murti-Bing?" Miłosz gives his first chapter this title and explains its origin in an obscure 1932 dystopian novel called Insatiability by Polish author Stanisław Witkiewicz. In it, the nihilistic and decadent peoples of Western Europe fritter away their days in a state of "spiritual hunger" while a unified Sino-Mongolian army looms from the East. Then, suddenly, hawkers appear in the cities peddling miraculous Murti-Bing pills which cure nihilism and anxiety and satiate the taker's spiritual needs. A person is wiped clean of all worry as if reborn.  Naturally, many in the West begin taking Murti-Bing pills, and become happy as a result.
After the Sino-Mongolians take over the West, however, the Murti-Binged population is put to work doing socially constructive things rather than being allowed to remain the feckless degenerates they had previously been. This ultimately drives them insane.
Miłosz finds that Communism (which he calls "the New Faith") has the same effect once it gains control of a society. To take the figurative Murti-Bing pill is to renounce one's past and subsume oneself into a religion which makes progressive history its god, yet lacks a spiritual dimension. This increases a person's sense of belonging and reduces his anxiety. But it also causes him to despise the past and anyone who still clings to it, such as a nation's bourgeoisie and intelligentsia. In such a state, a man's soul begins to die:
The intellectual's eyes twinkle with delight at the persecution of the bourgeoisie, and of the bourgeois mentality. It is a rich reward for the degradation he felt when he had to be part of the middle class, and when there seemed to be no way out of the circle of birth and death. Now he has moments of sheer intoxication when he sees the intelligentsia, unaccustomed to rigorously tough thinking, caught in the snare of revolution. The peasants, burying hoarded gold and listening to foreign broadcasts in the hope that a war will save them from collectivization, certainly have no ally in him. Yet he is warm-hearted and good; he is a friend of mankind. Not mankind as it is, but as it should be.
Central to this New Faith is the idea that mankind is always progressing towards what it "should be." In swallowing this pill, the newly enlightened man overcomes residual emotions such as guilt and ethnocentrism and begins to countenance atrocity against those who stand in the way of history. Such a world leads to "something impalpable and unpleasant in the human climate," according to Miłosz. He concludes that ". . . if Hell should guarantee its lodgers magnificent quarters, beautiful clothes, the tastiest food, and all possible amusements, but condemn them to breathe in this aura forever, that would be punishment enough."
In the chapter entitled "Looking to the West," Miłosz underscores the stark differences between East and West — the desperation and want found in the former versus the freedom and corruption found in the latter. Much of this is well known, of course. But unlike more straightforward comparisons, such as those presented in Solzhenitsyn's Harvard address, He depicts the differences from the perspective of a man starving for art:
A man is lying under machine-gun fire on a street in an embattled city. He looks at the pavement and sees a very amusing sight: the cobblestones are standing upright like the quills of a porcupine. The bullets hitting against their edges displace and tilt them. Such moments in the consciousness of a man judge all poets and philosophers. Let us suppose, too, that a certain poet was the hero of literary cafés, and wherever he went he was regarded with curiosity and awe. Yet his poems, recalled in such a moment, suddenly seem diseased and highbrow. The vision of the cobblestones is unquestionably real, and poetry based on an equally naked experience could survive triumphantly that judgment day of man's illusions. In the intellectuals who lived through the atrocities of war in Eastern Europe there took place what one might call the elimination of emotional luxuries. Psychoanalytic novels incite them to laughter. They consider the literature of erotic complications, still popular in the West, as trash. Imitation abstract painting bores them. They are hungry — but they want bread, not hors d'oeuvres.
I am reminded of how the Jewish avant-garde composer Arnold Schoenberg was indifferent to harsh criticism of his atonal experiments during peacetime, but during the First World War, when real bullets were displacing real cobblestones, he was loath to see his own work performed for fear of the violent reactions it might incite among the public.
In the chapter entitled "Ketman," Miłosz invokes a term reported on by French race-realist author Arthur de Gobineau, whom he describes as a "dangerous writer." Ketman refers to a practice found in nineteenth-century Persia in which a wise man who knows the sacrilegious truth remains silent about it to appease his corrupt and tyrannical betters. But when pressed, since silence can often be construed as disavowal, he will then do what any good citizen should do: Lie through his teeth.
Not only must one deny one's true opinion, but one is commanded to resort to all ruses in order to deceive one's adversary. One makes all the protestations of faith that can please him, one performs all the rites one recognizes to be the most vain, one falsifies one's own books, one exhausts all possible means of deceit. Thus one acquires the multiple satisfactions and merits of having placed oneself and one's relatives under cover, of not having exposed a venerable faith to the horrible contact of the infidel, and finally of having, in cheating the latter and confirming him in his error, imposed on him the shame and spiritual misery that he deserves.
What a find by Miłosz! Ketman perfectly describes the groupthink that Communism and its ideological successors have today imposed upon millions. Not only this, but whenever we see ostensible Right-wing people piously mouthing Left-wing mantras about racial equality or anti-Semitism, we are witnessing Ketman in action.
One reason why I am drawn to the dissident Right is its relative lack of Ketman. Milosz analogizes thusly: An organization employing Ketman is like a trireme with dedicated rowers all propelling the craft in one direction. An organization not employing Ketman is more like a raft in which rowers row in whatever direction they wish — often in conflict with each other. The former can certainly move more quickly, but runs the risk of crashing on rocks that the raft can easily glide over.
Miłosz populates half of The Captive Mind with mini-biographies of people who, in some way or another, were corrupted or destroyed by the Communist mindset. He doesn't name them; instead he refers to them by the Greek letters Alpha, Beta, Gamma, and Delta. The book's Wikipedia page provides the names of these men, the most recognizable (for me) being Tadeusz Borowski, author of This Way for the Gas, Ladies and Gentlemen (which I hope to review one of these days). In all cases, we witness minds conforming to the lies of Communism in one way or another — with the final results ranging from tragic to terrifying.
Central to these accounts is how malleable man becomes when government is set upon social engineering. See if this prediction of Miłosz's hasn't already come true in 2023: "And man is so plastic a being that one can even conceive of the day when a thoroughly self-respecting citizen will crawl about on all fours, sporting a tail of brightly colored feathers as a sign of conformity to the order he lives in."
The Captive Mind has its limitations. While it dismantles Leftist thinking with verve and originality and stands as a masterpiece of political literature, it offers little with which to replace what it so comprehensively destroys. If not the Left, then . . . what? As a poet who revolts against Communism's physical and mental slavery, perhaps Miłosz never felt it was his job to offer alternatives. Throughout the book, he seems to think that the Soviet Union and its Eastern Bloc satellites would last indefinitely — and they certainly were a menace and oppressor of millions — so perhaps he felt that his negative approach would suffice?
Still, this offers little comfort to those who share his dismal opinion of Communism yet crave something better. When he deigns to address the Right at all in The Captive Mind, Miłosz gives it short shrift — and unjustly so, in my opinion. He merely regurgitates the well-worn boilerplate: Rightists are racist, anti-Semitic, xenophobic, etcetera. Where he is downright inspired when attacking the Left, he is downright insipid when attacking the Right. The best he can do is reference a Laurel and Hardy movie in which he compares political reactionaries to a First World War machine gunner (played by Stan Laurel) who never learns that the war has ended. Years later, he is still shooting at airplanes from his post.
Miłosz:
Actually, the rightist totalitarian program was exceptionally poor. The only gratification it offered came from collective warmth: crowds, red faces, mouths open in a shout, marches, arms brandishing sticks; but little rational satisfaction. Neither racist doctrines, nor hatred of foreigners, nor the glorification of one's own national traditions could efface the feeling that the entire program was improvised to deal with problems of the moment.
Thank goodness Miłosz spent so little time bashing the Right in The Captive Mind, otherwise it would have been a boring book!
Despite its shortcomings, The Captive Mind is irreplaceable as a literary refutation of Communism and testament to the mental corrosion that the ideology engendered and continues to engender in great numbers of people today. This is the kind of book that can save lives if internalized at an early enough age; it can create longings in people for something better. Miłosz offers a hint of how this might happen. At one point he states how "[t]he Party is vigilantly on guard lest these longings be transmuted into new and vital intellectual formulas adapted to new conditions and therefore capable of winning over the masses."
Because it is an evolutionary adaptation to our increasingly multiracial and degenerate world, the dissident Right — and White Nationalism in particular — embodies these "new and vital intellectual formulas." And once it gets going, the minds of millions will be held captive no more.
*  *  *
Counter-Currents has extended special privileges to those who donate $120 or more per year.
First, donor comments will appear immediately instead of waiting in a moderation queue. (People who abuse this privilege will lose it.)
Second, donors will have immediate access to all Counter-Currents posts. Non-donors will find that one post a day, five posts a week will be behind a "Paywall" and will be available to the general public after 30 days.
Third, Paywall members have the ability to edit their comments. 
Fourth, Paywall members can "commission" a yearly article from Counter-Currents. Just send a question that you'd like to have discussed to

[email protected]

. (Obviously, the topics must be suitable to Counter-Currents and its broader project, as well as the interests and expertise of our writers.)
To get full access to all content behind the paywall, sign up here:
Paywall Gift Subscriptions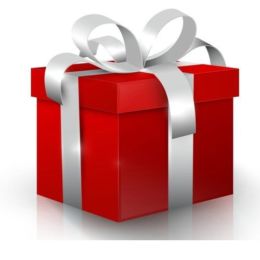 If you are already behind the paywall and want to share the benefits, Counter-Currents also offers paywall gift subscriptions. We need just five things from you:
your payment
the recipient's name
the recipient's email address
your name
your email address
To register, just fill out this form and we will walk you through the payment and registration process. There are a number of different payment options.
Enjoyed this article?
Be the first to leave a tip in the jar!