How the Dissident Right Won the War:

A Memo from 2033
James Dunphy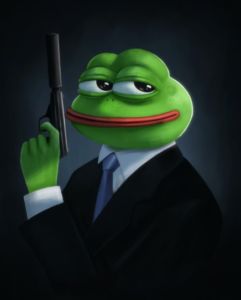 1,633 words
Fictional Message from Mar 1, 2033, 12:44 PM
White separatism is the norm now. Something like 85% of white Zoomers support it. Some still find separatism to be "racist," but they haven't been able to stop several sections of the United States where nuclear weapons are based from peacefully parting ways with the formerly great nation. Because of their nukes, they require only a skeletal military force to remain safe — and so that their nation can stay white.
It all happened so fast. In a mere decade, many people's minds changed. People thought the Alt Right's rise among millennials in the 2010s was a big deal, but it was comparatively small.
It all began in 2023, when movement leaders decided that a white ethnostate would have to be founded within the next ten years if it were to happen at all, due to troubling demographic trends. They made a ten-year plan and followed it. After starting out by making something like 5% of the Right-wing content Zoomers consumed, they grew by around 33% each year, until by 2033 they were producing 85% of it. Slow and steady won the race. Some obscure conspiracist, libertarian, and neoconservative holdouts remained, but most sites had shifted toward explicitly pro-white views.
The initial growth of online content seemed to be spontaneous, but a small, yet dedicated and unconnected, group of people spurred it on. In their spare time, after fulfilling vocational and family obligations, they sowed the seeds which would eventually become political reality. Their methods were simple, but helped them persevere through all the deplatforming. First, they followed each other on websites, boosting each other's view counts through various automated methods to get them in wider circulation on the Big Tech sites. No longer would the youth need to settle for weepy, Kermitoid-voiced pundits not taking their side while gangs of ethnic minorities and they/thems blackballed them from respectable employment. Sometimes, though, the heroes would piggyback off the Kermitoid sage's advice by mixing his content with that of dissidents in video briefs. They'd do the same with the popular mixed-race boxer-turned-millionaire scam artist Andrew Taint, commending him for his good verbal jabs but challenging his slack-jawed foolishness. Sometimes they'd even create deep-fake arguments between movement luminaries and the Kermitoid pundits. They focused on intellectual movement luminaries giving statements of 120 words or less for minute-long videos. They never monetized any of the videos because they were seeking allegiance, not dollars.
The brief videos were far more effective than mailer campaigns, which only reached those who were too narrow-minded to be concerned with them. While some shook down bingo players for their neoconservatively-destined money, white activists focused on winning over their grandkids. While a manic gatekeeper spat out long-winded and convoluted syllogisms over the airwaves, the heroes of the revolution delivered succinct truths in video form to win over young people who were poor in the purse, but rich in heart. They had faith that each video was one small step on a journey towards a white ethnostate. If they were banned, they knew that they could carry on with new fake phone numbers, new accounts, new handles, and new fake IP address courtesy of a VPN. The video hosting sites wanted to ban all their content, but they also didn't want to miss out on any profit, so they never devoted enough resources to stopping the truth from getting out.
The rebels were savvy enough to maximize their educational content while keeping it anodyne enough to escape censorship until they reached their initial stages of growth, when they would lay on the hard truth to their large audiences, get banned, and then start the process over again. But they also came up creative ways to get around censors. One strategy was to invent alien and depict conflicts between them in order to illustrate conflicts between whites and non-whites. The censors couldn't keep up with it all.
An activist would always make sure to have two channels, one of which was a backup for when the other got banned. If sites suspended both channels, he'd just start new ones using fake phone numbers. Some white employees at the big video sites even deliberately put in loopholes in the censorship algorithms that would allow some pro-white content through.
The content creators had a special contingency plan for one particular platform. They'd message all their most trusted fans with an original quote, often a poem, which they only posted within that message. Then, they'd follow all of their most trusted followers with an alternative account that did not use the same name or profile picture. When the main account was eventually banned, they'd wait a few weeks or months so that the moderators would turn their attention elsewhere. Then, they'd rename their backup account something similar to, but not entirely the same as, their old handle while pinning a message to the top of their page bearing a slightly altered version of the message they had sent everyone. (The changes were made in order to make it tougher for the moderator code's to detect them.) This "Lazarus quote" would allow all of their former followers to quickly refollow them. An unlimited number of these replica accounts could be made. As fast as programs could be written to suppress them, other programs were written to relink them together automatically. If the censors became too ardent in removing them, they'd suspend reattempts at joining until some major political event occurred, when they'd carry out the Lazarus method, rejoin with their friends, and get their opinions out before the moderators could ban them.
These warriors didn't limit themselves to online activism, either. They challenged individuals such as Andrew Taint to debates, fully legal martial arts fights, and friendly discussions. Soon, MMA fights and Greco-Roman wrestling bouts between political advocates took on a life of their own. The Neo-Triathlon included a physical contest, a political debate, and a mental challenge such as a chess game. Competitors would play people within 7 points of their IQ and 20 pounds of their weight. These competitions began to replace sportsball contests.
By 2023 in-person gatherings of activists had become difficult. Even if they were able to find a venue willing to accommodate them, they were always targets of protests and antifa attacks. Movement people soon changed that. The revolutionaries outwitted the stink brigade. First, online institutions sold tickets to events. They held them in large, relatively isolated, densely-populated white Republican strongholds full of reliably honest jurors who could be counted on to vote their conscience if Leftist attacks became the pretext for lawfare against them. The organizers outsourced the duty of making venue reservations to trusted individuals using the names of new, unknown organizations bearing bland mission statements. The organizers did ensure, however, that the venue owners weren't Jews, non-whites, Leftists, and/or neoconservatives, all of whom might have relished in the chance to file frivolous lawsuits. If there ended up being complaints about who showed up for these meetings, they simply replied that they couldn't control who their fanbase was.
Attendees either reserved their own lodgings the night before or drove to the event and back the same day. On the day of the event, the organizers would text people the name of a shopping center or other busy commercial area where there was ample parking where they would wait to receive another text with the event's location. The attendees typically didn't dress up so that they wouldn't draw any suspicion from antifa spies who might be looking for them, but remained respectable, usually sticking with business casual.
The organizers likewise never told the attendees of the location all at once. Repeat attendees would be contacted first, and then the rest were contacted in batches over the course of an hour. If antifa showed up at any point, they would divert those who were still waiting to an alternative event being held by an organization and with a different set of speakers. If at any point ANTIFA showed up there too, the attendees would be sent to yet another event — and so on. This allowed the organizers to trace which groups might have contained antifa moles. The speakers were divided among the various events, but if not all of the alternative events were needed, they'd join one in progress. They eventually made it to all the events.
The organizers usually held all their events in large, public buildings with large parking garages. They tried to find garages that required those entering them to be checked by security. Even once the attendees had arrived at the venue, it wasn't possible for an outside observer to determine whether they were there for the particular event until they were inside, since such buildings typically held multiple events at the same time. Winter in the colder states was always the ideal time for these events, as facemasks and big hats helped to obscure people's faces. On the few occasions when antifa succeeded in locating an event and attacking it, film crews were on hand to capture everything in order to exonerate the Rightists when they defended themselves. Each film crew would pose as mainstream media and have someone to watch their backs.
As a result of this careful planning, the authorities were unable to ban dissident Right groups from holding events and didn't even investigate them until after most white Zoomers were supporting them. As a result of this and their social-media savvy, the word continued to spread until they were able to form massive institutions impervious to suppression. Sympathetic senators finally put forward secession legislation, and it passed.
Assuming this time-travel messaging app works, then hello from the future. I'm writing to you from my Great Plains Ethnostate, sitting in a gazebo in a prairie park — but I must get going, because my wife is screaming that my son is picking up a rattlesnake.
*  *  *
Counter-Currents has extended special privileges to those who donate $120 or more per year.
First, donor comments will appear immediately instead of waiting in a moderation queue. (People who abuse this privilege will lose it.)
Second, donors will have immediate access to all Counter-Currents posts. Non-donors will find that one post a day, five posts a week will be behind a "Paywall" and will be available to the general public after 30 days.
Third, Paywall members have the ability to edit their comments. 
Fourth, Paywall members can "commission" a yearly article from Counter-Currents. Just send a question that you'd like to have discussed to

[email protected]

. (Obviously, the topics must be suitable to Counter-Currents and its broader project, as well as the interests and expertise of our writers.)
To get full access to all content behind the paywall, sign up here:
Paywall Gift Subscriptions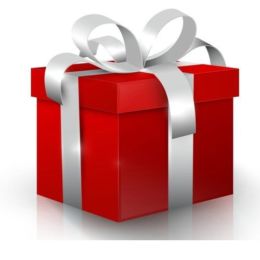 If you are already behind the paywall and want to share the benefits, Counter-Currents also offers paywall gift subscriptions. We need just five things from you:
your payment
the recipient's name
the recipient's email address
your name
your email address
To register, just fill out this form and we will walk you through the payment and registration process. There are a number of different payment options.