The Counter-Currents 2022 Fundraiser
In Your Heart, You Know Ye's Right
Greg Johnson
1,424 words
Before our weekly fundraiser update, a few words on the Kanye West controversy.
I don't really have a dog in the fight between Kanye West and America's Jewish power structure, so I am just sitting back and enjoying the show. But I am pretty much certain that, no matter what the outcome for Mr. West, whites in America and around the world will benefit, and for that I am grateful. Thank you, Kanye, for your courage and sacrifice.
When I was a paleoconservative back in the 1990s, I began noticing that Jews played a disproportionate role in promoting destructive ideologies and social trends: Marxism, feminism, globalization, open borders, sexual liberation, political correctness, racial egalitarianism, and the absurd cult of the negro. Beyond that, Jews were overrepresented among the forces opposed to solving these problems. Once the pattern became clear, scarcely a day has gone by without further confirmation.
This is not to say there are no good Jews. I know for a fact that that there are. There just aren't enough of them to change the disastrous course their community has put us on.
I am a firm believer in free speech. America has serious problems, but none of them are so bad that we can't solve them. But we can't solve them unless we can talk about them. Unfortunately, to protect their power, Jews have created a web of taboos and inhibitions — and beyond that, a climate of fear and intimidation — to make it impossible to even talk about the situation. If you want to corrupt even the noblest people, simply make them above criticism, then wait. If you want to destroy a society, just make its elites immune from criticism, and they'll do the rest.
Every serious person in America today knows that Jews are the most powerful and privileged group in society, but if you openly acknowledge that fact, they will destroy you. Jews are one of the most densely networked and collectivist groups in America today, but you aren't allowed to notice that fact. They can act as a team, but we have to pretend that they are just individuals. As Dave Chapelle put it, "If they're Black, it's a gang. If they're Italian, it's a mob. If they're Jewish, it's a coincidence, and you should never speak about it."
We also have to pretend that we have no idea where any of this is going. I'll tell you where it's going. Since a team strategy beats an individualist strategy every time, the only place this is going is a tighter and tighter Jewish stranglehold, until America finally expires from decadence and diversity. But it all ends when white people start noticing and taking our own side. 
We can't fix America without discussing the so-called Jewish Question.
If every important person in America today knows about Jewish power, why don't they just speak out about it? It is complicated. But the main reason is lack of solidarity. They all know that the game would be up if enough of them would speak out at the same time. But somebody has to go first. And nobody wants to be first, because these people have more rivals than friends, and they know that their rivals would scramble to denounce them for speaking the truth. Why overthrow an unjust power structure, when you can simply suck up a notch or two by denouncing braver, more principled men? Thus a prominent American would have to be nuts to speak out about the Jews.
Enter Kanye West.
Kanye West is 100% a product of America's Jewish power structure. Jews have promoted black music for more than 100 years and virtually created the rap industry. Jews have also created rampant negro worship throughout our culture, which has trained millions of intelligent whites to idolize blacks as entertainers, athletes, celebrities, and even intellectuals. Countless influential Americans have courted Kanye West, including Donald Trump and Barack Obama. They eagerly had their pictures taken with him, sharing them on social media to signal their virtue. They have patiently listened to his often incoherent talk, for fear of offending against the dominant taboos. Countless black criminals walk the streets today because West persuaded Donald Trump to implement sentencing reforms.
Kanye West flourished in this environment. He has sold more than 160 million records. He has received 22 Grammy Awards, which isn't bad for a guy who started in 2004. His name has been associated with such fashion brands as Louis Vuitton, Gap, Nike, Balenciaga, and Adidas. In 2005 and 2015 Time magazine named him one of the 100 Most Influential People in the world. In 2020, he ran for President of the United States. He has made 100s of millions of dollars, and recent deals pushed him into billionaire territory. Surely a Nobel prize or two was in the cards. 
Kanye West is a Jewish Golem. But, like many of their Golems, he has now turned on them.
Kanye West is reportedly bipolar. If this is true, however, it does not invalidate what he is saying. Again, in America today, a billionaire who knows how the system works would have to be slightly crazy to speak the truth. And Kanye West has spoken openly about Jewish power.
Kanye West not the spokesman I would choose, but his audience is bigger than those of my preferred spokesmen by orders of magnitude, and beggars can't be choosers. The people in our ranks who are complaining about this opportunity frequently come off like spoiled toddlers who won't eat their vegetables. Some gratitude would be in order.
There's nothing shameful about Kanye West challenging Jewish power. The shame is on his "betters" who are too calculating and cowardly to do the same.
Yes, West has said some dumb things, like blacks are the real Jews. Yes, he could have been more articulate. But, by and large, he has spoken the truth: Jews have disproportionate power in America, which they use to push the country to the Left, and they will punish anyone who speaks about it.
The results have been swift and instructive.
After the predictable outcry from the Anti-Defamation League,

West was dropped as a spokesman for Adidas, Balenciaga, Gap, and Vogue, causing his fortune to dip below one billion dollars.
Footlocker and TJ Maxx removed his merchandise from their stores.
West has been dropped by his largest bank, J.P. Morgan Chase.
Jews are openly talking about the "taboo" status of "anti-Semitism," and establishment figures are falling over one another to denounce West.
The controversy widened when Dave Chappelle essentially defended West in a brilliant Saturday Night Live monologue.
Some, however, did not understand that Jews have higher status than blacks. Thus they were not quick enough to denounce West. This includes former President Donald Trump, who invited West to dinner at Mar-a-Lago. West brought "anti-Semite" and "Holocaust denier" Nick Fuentes to dinner, and when the news that Trump dined with West and Fuentes got out, the whole planet began watching. Kanye West and Nick Fuentes could very well have brought down Donald Trump.
West, Fuentes, and Milo Yiannopoulos went on Tim Pool's show, spoke rather eloquently about the Jewish Question, and then West walked out after Pool kept insisting that Jewish power is a coincidence that we should never speak about.
West and Fuentes went on Alex Jones' show, whereupon a gimp-masked West not only refused to back down from his views on Jews but said that he loved Adolf Hitler, loved Nazis, and denied that six million Jews were killed in the Holocaust. (I honestly wish he had not done this. It gets the wrong people excited. It also smacks of retreat: about the only way out of this now is for West to paint himself is a slightly crazed religious crank who is to be pitied, not taken seriously.)
Elon Musk suspended West's Twitter account. So much for his commitment to free speech.
A wide swath of faux-edgy Right-wing e-celebs like Bronze Age Pervert have revealed that they are quite happy to hold down the Rightmost edge of the Jewish-dominated mainstream.
There has been much comic seething from washed up Alt-Right e-celebs.
Nick Fuentes and Milo Yiannopoulos, however, have openly stood up against Jewish power. Good for them.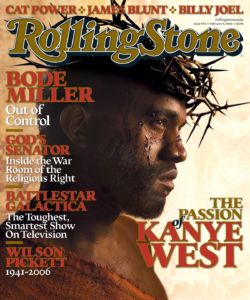 I don't know what the future holds for Kanye West, but I fear for his freedom and ultimately for his life. An example must be made of him, to discourage other wealthy and influential people from speaking about Jewish power. But the best his enemies can do now is silence him and intimidate others, and they will still come off as villains. They can't change the fact that millions of people have noticed for the first time how Jewish power works. Now that they see the basic pattern, not a day will go by without further confirmation. And if Kanye West is martyred for challenging the Jewish power structure, well, we've seen that one before too.
 * * *
Counter-Currents has a $5,000 Giving Tuesday matching grant, the deadline for which is midnight PST on Saturday, December 3rd. Thus far, we have raised $2,387.26. So we are almost half-way there. Thank you to all our donors who have given so far! Full details on how to donate appear below.
On Saturday, December 3rd, 2022, Greg Johnson will do a live Ask Me Anything fundraiser on Counter-Currents Radio. The stream will start at noon Pacific, 3pm Eastern Standard Time, 8pm UK time, and 9pm Central European time, at:
DLive: https://dlive.tv/Counter-Currents
Odysee: https://odysee.com/@countercurrents/ccradio
Send questions & donations to Entropy: entropystream.live/countercurrents
1. E-Checks
The easiest way to send money to Counter-Currents is by e-check. It is as secure, fast, and convenient as a credit card. All you need is your checkbook.
E-checks don't work outside the US, but we now have a new way to send recurring or one-time donations from outside the US for very low cost. For details, email [email protected].
2. Credit Cards
In 2019, Counter-Currents was de-platformed from five credit card processors. We applied to a couple of other processors but were turned down. In the process of applying, we discovered that Counter-Currents has been put on the so-called MATCH list, a credit card industry blacklist reserved for vendors with high rates of chargebacks and fraudulent transactions. This is completely inapplicable to Counter-Currents. Thus our placement on this list is simply a lie — a financially damaging lie — that is obviously political in motivation.
Currently, there are only two ways we can take credit card donations:
CashApp as $CounterCurrents! CashApp allows you to make an instant credit card donation without a high processing fee. Plus, it gives us an encouraging mobile alert when you donate! Boost the Counter-Currents staff morale instantly! Donate via CashApp!
Entropy, a site that takes donations and comments for livestreams. Visit our Entropy page and select "send paid chat." Entropy allows you to donate any amount from $3 and up. All comments will be read and discussed in the next episode of Counter-Currents Radio, which airs every weekend.
3. Bank Transfers
It is also possible to support Counter-Currents with bank transfers. Please contact us at [email protected].
4. Gift Cards
Gift cards are a useful way to make donations. Gift cards are available with all the major credit cards as well as from major retailers. You can send gift cards as donations electronically, by-email, through the snail mail. If you can find a place that sells gift cards for cash, they are as anonymous as sending cash and much safer.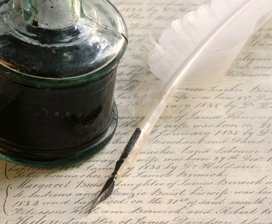 5. Cash, Checks and Money Orders
Sometimes the old ways are best. The least "de-platformable" way to send donations to Counter-Currents is to put a check or money order in the mail. Simply print and complete the Word or PDF donation form and mail it to:
Counter-Currents Publishing, Ltd.
P.O. Box 22638
San Francisco, CA 94122
USA
[email protected]
Thank you, Boomers, for keeping your checkbooks, envelopes, and stamps. There are youngsters reading this site who have never written a check or put a letter in the mail.
6. Bill Payment Services
If you wish to make monthly donations by mail, see if your bank has a bill payment service. Then all you need to do is set up a monthly check to be dispatched by mail to our PO box. This check can be made out to Counter-Currents or to Greg Johnson. After the initial bother of setting it up, you never have to think about it again.
7. Crypto-Currencies
In addition to old-fashioned paper donations, those new-fangled crypto-currencies are a good way to circumvent censorious credit card corporations.
Click here to go to our crypto donation page.
Click here for a basic primer on how to get started using crypto. Do not, however, use COINBASE. COINBASE will not allow you to send money to Counter-Currents. (Yes, it is that bad.)
For those brand new to cryptocurrency, you can even use your credit card to buy cryptocurrency via Moon Pay here. Then you can send your cryptocurrency to our crypto addresses.
8. The Counter-Currents Foundation
Note: Donations to Counter-Currents Publishing are not tax deductible. We do, however, have a 501c3 tax-exempt educational corporation called The Counter-Currents Foundation. If you want to make a tax-deductible gift, please email me at [email protected]. You can send donations by mail to:
The Counter-Currents Foundation
P.O. Box 22638
San Francisco, CA 94122
USA
9. Remember Us in Your Will
Finally, we would like to broach a very delicate topic: your will. If you are planning your estate, please think about how you can continue helping the cause even after you are gone. The essay "Majority Estate Planning" contains many helpful suggestions.
Enjoyed this article?
Be the first to leave a tip in the jar!