1,279 words
"Failure of the experts is always an endearing spectacle." — Nicolás Gómez Davila
At last year's "virtual" Consumer Electronics Show (CES) in Las Vegas, General Motors' (GM) dominatrix, Mary Barra, outlined a dystopian vision in more detail than ever before. After paying respect to St. George of Minneapolis, the "Black Lives Matter" terrorists, and the mainstream narrative concerning the gift from China, she proceeded to claim that her once-indispensable automotive juggernaut was at an "inflection point." GM's vision, she brazenly claimed, was a world with "zero crashes, zero emissions, and zero congestion" — and the key to "unlock this is electrification."
Mrs. Barra is not alone. A number of global carmakers have claimed that the era of the internal combustion engine is over. Jaguar has vowed to stop selling conventionally-powered cars by 2025; Renault wants to generate 90% of its turnover with electrics by 2030, and Volkswagen's CEO Herbert Diess is busy squandering his predecessors' heritage with an attack on competing technological approaches: "The battery has won the race."
Then, of course, there is the sect leader Elon Musk, whose companies rely on subsidies, fail to reach production targets, and whose vehicles seem to be immune to any scrutiny by the same regulators and media sycophants who relentlessly attack other carmakers.
Musk is a role model for inferiors like Henrik Fisker, the entitled Danish grifter who keeps scamming investors with the claim that an electric future, led by himself, is just around the corner. Believe it or not, the magazine Auto Week had actually suggested over a decade ago that Fisker was the man who would save the American auto industry. He didn't, but rather incredibly, he is still around — unlike Auto Week.
One thing connects all of these businessmen (and Mrs. Barra): They want to use the momentum from Joe Biden's rigged election, the Princess-Nut-Nut-informed idiocy of Boris Johnson, and the European Union's regulatory zeal to ensure that the billions they spend on electric vehicles (EVs) are not wasted. Behold the sight of "capitalism" clamoring for regulation to force their technology down citizens' throats. (In fairness, they were forced into this technology by politicians in the first place, not the other way around.)
The pros & cons of EVs
EVs have been around forever. In fact, the first car to exceed 100 kph (62 mph) in 1899, La Jamais Contente, was built in 1899 — and it was electrical. For a while, there was fierce competition between electrics and petrol-powered cars. But the fight was settled when Cadillac introduced the electric starter, which did away with the need to use a manual crank to start the engine. The convenience of starting a piston engine at the turn of a key killed the early EVs.
The three most important drawbacks of EVs were — and still are — cost, range, and performance. Today, the ever-improving internal combustion engine, powered by gasoline or diesel, can squeeze 30, 50, or 70 miles out of a gallon (for European readers, anything from 3 to 7 liters per 100 kilometers is easily achieved). This energy is stored in simple tanks that can be refilled within minutes, while fuel is available in abundance.
In fact, serious analysts claim there is enough oil to meet demand for at least 150 years — and natural gas long past that. Moreover, if one is concerned about carbon dioxide emissions, entirely CO2-neutral fuels might take off at any time. In fact, Germany was working on the Fischer-Tropsch process in the 1930s and '40s with the aim of winning energy independence. Fuel for powering piston engines is, in other words, incredibly cheap and easily available, and it is only a matter of cost and political will to make it CO2-neutral, enabling those nations that embrace it to become geopolitically independent.
By contrast, EVs can achieve only barely acceptable ranges, and even to reach those, you need a half a ton of batteries in a single car — batteries that come at extreme cost, deteriorate to the point of uselessness after less than a decade, take hours to recharge, and are an environmental nightmare in virtually every respect: raw materials, the energy required to build them, and the need to constantly recharge them while in use — ending in having to safely discard or recycle them.
Not only are EVs' environmental problems blatantly obvious, in many cases they are a nightmare to operate. In many cities, finding parking is already a challenge; imagine having to look for a charging station every night in addition to that. And in the countryside, distances are greater and charging stations are few and far between. Home-charging on regular outlets can take days. You really need to be a suburban AWFL with your own electric wall box in order to operate an EV worry-free. But keep it away from your tasteless McMansion, for God's sake, given their inclination to self-immolate!
That extra half-ton of batteries, by the way, makes EVs a lot more expensive to build, and it causes them to handle poorly. When negotiating corners, extra weight is the last thing you need. Don't believe the bullshit about the batteries' alleged low center of gravity. In most EVs, you are sitting on top of them.
Admittedly, some EVs are fascinating in some ways. Their drivetrains are easily scalable, and you see great straight-line performance in cars like the Tesla Model S or the Porsche Taycan Turbo. Their silent, seamless power delivery has futuristic appeal, and their architectures offer potential for new, potentially more efficient bodies in the future. In reality, however, most EVs are less practical than similarly-sized conventional cars. An Audi e-tron GT is less spacious than an Audi A7, and a Mercedes-Benz EQC offers none of the off-road capability of the similarly sized GLC.
In short, EVs suck.
EVs take away your freedom
"Auto-mobile": that used to be the perfect description of the product. A car allows the driver to move from A to B without planning, unsupervised, and at any time he wishes. Fill it up every 300 to 500 miles, grab a coffee, and onwards you go, wherever you like.
"Auto-mobile" doesn't describe EVs, however. Electrics require meticulous trip planning in terms of the availability of charging stations and the need to wait for a "go" from the operators of those stations. They ground you forever while the energy drips slowly into the battery pack. Furthermore, they allow corporations and the authorities to monitor your movements and potentially curtail your travels. And don't forget: EVs are expensive.
Despite the punitive taxation they now entail, individual mobility using regular cars is still affordable. It will be out of reach for many citizens when EVs are mandated.
And this is of course why the Left is pushing for EVs so hard. They don't want to make cars better or cleaner; they want fewer people to drive, and they will probably try to eliminate EVs as well once they are done with the far superior conventional car. They want everyone to take the bus, the bike, or to just stay at home. They hate our cars for what they symbolize: They are the ultimate expression of aesthetics, power, status, and freedom. Real cars use carbs and oxygen, they scream and growl, they charge forward, and they can blow fire out their exhaust pipes. And they don't determine where you can go and not go.
That's why we have an unequivocal answer to the rhetorical question with which GM's chief clown, Mary Barra, ended her pathetic CES pep talk: "Are you in?"
No, we are not. Not at all. And we are looking forward to witnessing a train wreck of epic proportions, one that will embarrass politicians and big business like seldom before. EVs will –and should — never take off.
*  *  *
Counter-Currents has extended special privileges to those who donate $120 or more per year.
First, donor comments will appear immediately instead of waiting in a moderation queue. (People who abuse this privilege will lose it.)
Second, donors will have immediate access to all Counter-Currents posts. Non-donors will find that one post a day, five posts a week will be behind a "paywall" and will be available to the general public after 30 days.
To get full access to all content behind the paywall, sign up here:
Paywall Gift Subscriptions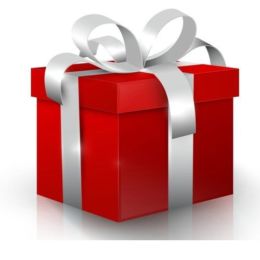 If you are already behind the paywall and want to share the benefits, Counter-Currents also offers paywall gift subscriptions. We need just five things from you:
your payment
the recipient's name
the recipient's email address
your name
your email address
To register, just fill out this form and we will walk you through the payment and registration process. There are a number of different payment options.