1,684 words
Roughly nine years ago, when I'd filed for divorce and was sending out feelers to see if anyone in this dismally unexceptional and lopsidedly negroidal metro area known as Greater Atlanta could recommend a good landlord or rental agency, I contacted a woman I knew in town to see if she had any leads for apartments.
This woman and I had enjoyed a thankfully brief physical and entirely (for me, at least) non-romantic relationship a few years earlier, but I wound up choosing and marrying another girl, which as any man knows is something that no woman will ever forgive, especially one so impenitently impertinent and proudly disagreeable that she chooses "Pissed Broad" as her social-media handle.
I sent her a brief email and innocently — to me at least — asked her, "How's tricks?", which is a colloquialism I had always understood to mean, "How are you doing?" rather than, "How is the business of sucking cock for money treating you?" Eager to take offense at anything, it appears she thought I was implying that she was "turning tricks."
I ignored her hostile response — which I would later describe to her as having "barked" at me — but she was so resolutely unpleasant that she couldn't let go of her false but rather self-flattering insinuation that I had implied men would find her attractive enough to pay her for sex. A couple months later, she barked at me again.
It was in the midst of this second rambling and insanely hostile email that she used one of two words that make me instantly distrust and avoid anyone who ever uses them:
Despite the fact that I never heard back from you from my "how's tricks" response, I'm sending you one now in spite of my better judgement [sic], mostly just because I know you'll read it fleetingly and hit delete. I'd like to revoke my response to "how's tricks." (which was on your part either a.) wildly inappropriate or b.) an attempt at silliness . . . I tend to suspect the former but really, no one cares but me.
Make no mistake, there are no tricks here, I'm just pestering you because I have fuck-all else to do at 9:30a.m. On January 1st, 2013. I'm just wondering why I still feel degraded by that email of yours. I should have replied with . . . oh I dunno, 'lol tricks r gud I heart cock gobbling lol' r something like that, but obviously I didn't. it doesn't really matter, but I think you need to know how that made me feel, with no special compensation to your emotions.
That shit made me feel cheap, and I've worked hard to not be perceived as a cheap person since I've last layed [sic] eyes on you. I'm a nice fucking person and I deserve better than hows fucking tricks. I don't know why I'm still pissed off, I don't particularly care about your current situation but mine is: I'm married, shit is not perfect but I deeply respect the man who decided he needed me.
Are you starting to get the impression that this lass is incurably unpleasant?
The word she used in that email that has become an instant red flag for me is "inappropriate." She would soon use the second word, the one that I've chosen to focus on for this article in lieu of paying attention to current events. I feel that dissecting an eternal personality type can hold more lasting value than a fleeting analysis of ephemeral trends.
It appears that Pissed Broad had already married some poor, drunken hipster geek. She had such deep respect for him that when she and I first spoke over the phone after she wound up apologizing for her absurd overreaction to "How's tricks?", she told me how annoying she found her new weak-ass loser husband to be. She called me when she and a female friend of hers had gone on a drinking vacation on the Georgia coast to get away from the guy, who was dumb, lonely, and self-sabotaging enough to marry her in the first place.
She rang me as I was staying in a cheap weekly motel with a wheezing space heater in the middle of the winter to talk about apartments. Then, apparently nudged by her female friend into realizing that it was time to continue drinking, she told me, "Okay, I'm going to let you go now," and I made a lighthearted comment about how that is usually a dishonest way of saying, "I'm going to go now," because I've never first said "I need to go" to anyone who winds up saying "I'm going to let you go now."
The next day, while driving back from the coast, she called me to inform me that I had enraged her to the point where she had to pull over to the side of the road to confront me about my rudeness, because her therapist had warned her that if she lets her anger fester, things could get really ugly, and I should stand warned that I certainly didn't want things to get really ugly with her.
I politely reiterated that I never liked the whole "I'm going to let you go now" thing and that, once again, she was overreacting. She then informed me in no uncertain terms that telling her I didn't like the phrase was "unacceptable."
I stopped being polite and said, "Bitch, no one asked you to accept it!"
Saying that to her was apparently even more unacceptable, because she hung up the phone and never contacted me again, although for the next few months she'd do things such as tag me on Instagram while giving me the finger and, of course, call me a "narcissist."
The point is that I've learned to avoid anyone who makes a habit of using words such as "inappropriate" and "unacceptable," but especially the latter. I would agree that it's inappropriate to fart on a crowded elevator, but there's a certain level of moralistic entitlement in the word "unacceptable" such that if someone told me that farting in the elevator was unacceptable, I'd do the inappropriate thing and fart in their face again.
I'm going to assume that anyone who makes a habit of declaring things to be "unacceptable" shares certain odious personality traits with Pissed Broad. For the record, she has dumped the husband who she deeply respected, but not before squeezing a baby out of the deal and the presumably endless child-support payments. I checked her Facebook page, and she's proudly wearing a DIVORCE HIM T-shirt in her profile picture.
Piously declaring something to be objectively "unacceptable" bears the stink of a self-appointed moral arbiter. It recalls the quote attributed to Queen Victoria: "We are not amused." Whether or not she actually said that, one look at her face suggests to me that she did, and that if she were alive today, she'd spend most of her waking hours on Twitter condemning all manner of things as "unacceptable." It seems very similar to Hillary Clinton's infamous use of the word "deplorable."
When miserably tight-assed person assumes that the world exists for them to accept or reject, it makes me want to ask them, in my mom's words, "Who died and left you Pope?"
There's a difference between acting ethically and being bitterly moralistic, and in my experience, only ethical people will understand what I just said. The bitterly moralistic types will misinterpret what I just said and label it unacceptable.
A brief perusal of the news shows how often the term "unacceptable" is lobbed by the world's countless moral prudes:
Israel's President says that crime in his country's Arab communities is "unacceptable."
Southwest Airlines released a statement declaring that a pilot's recent "Let's go, Brandon" comment was "unacceptable."
Activist groups said that if a new Texas law makes it impossible for Twitter and Facebook to ban politically "inappropriate" posts, the sites will become "unacceptable" to use for those with politically appropriate opinions.
A California school district said that it was "disturbing and unacceptable" for a student to show up for class in a Klan outfit.
A British Muslim said he found it "shocking and wholly unacceptable" that British PM Boris Johnson has allegedly ignored his concerns about "Islamophobia."
Ah, yes — not simply unacceptable but wholly unacceptable. File that alongside totally unacceptable, entirely unacceptable, and utterly unacceptable.
"Yobs" who hurled fireworks at police on Halloween behaved in a "totally unacceptable" manner.
A recent brawl at a high-school sporting event — and all incidents like it — are "entirely unacceptable."
The world — that's right, the entire world — finds the recent military coup in Sudan to be "utterly unacceptable."
When McDonald's CEO insinuated that the parents of two children who were recently shot to death had failed their kids, his comment was "ignorant, racist, and unacceptable."
Someone wrote a letter to a local paper stating that they don't accept cemetery vandalism.
Not to be outdone in the realm of vein-popping moral outrage, Bernie Sanders said that a proposal to cut taxes for the rich is "beyond unacceptable."
The Holocaust? Unacceptable. Child rape? Totally unacceptable. The N-word? Don't even think about accepting it!
Some might suggest that because I'm so staunchly thumbs-down on the word "unacceptable," I find it unacceptable.
At the risk of semantic hair-splitting, the point is that it doesn't really matter whether I accept or reject it. If someone insults me and I act like the Buddha and gently say, "I refuse to accept your gift of an insult," they're going to tie it with a silk ribbon and give it to me anyway.
The trick is to avoid the term, which mostly entails avoiding the type of people prone to using it.
Try telling the Grim Reaper that you find death to be unacceptable and see how well that works out for you.
You can take your vitamins and drink your kale smoothies and do your jogging and lift your weights, and you may be able to avoid the Grim Reaper for an extra decade or two.
But whether you accept it or not, you won't avoid him forever.
*  *  *
Counter-Currents has extended special privileges to those who donate $120 or more per year.
First, donor comments will appear immediately instead of waiting in a moderation queue. (People who abuse this privilege will lose it.)
Second, donors will have immediate access to all Counter-Currents posts. Non-donors will find that one post a day, five posts a week will be behind a "paywall" and will be available to the general public after 30 days.
To get full access to all content behind the paywall, sign up here:
Paywall Gift Subscriptions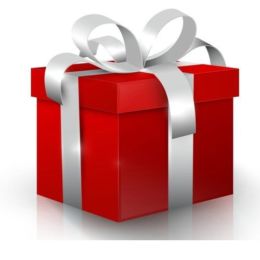 If you are already behind the paywall and want to share the benefits, Counter-Currents also offers paywall gift subscriptions. We need just five things from you:
your payment
the recipient's name
the recipient's email address
your name
your email address
To register, just fill out this form and we will walk you through the payment and registration process. There are a number of different payment options.
Enjoyed this article?
Be the first to leave a tip in the jar!