Nueva Derecha vs. Vieja Derecha
Capítulo 5: Reflextiones Sobre El Concepto de lo Político de Carl Schmitt
Greg Johnson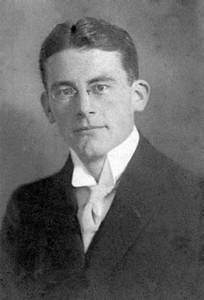 2.420 palabras
English original here, Estonian translation here, French translation here, Polish translation here, Capítulo 6 aquí
Capítulo 1 aquí, Capítulo 4 aquí
"¿Podemos llevarnos todos bien?" — Rodney King
El librito de Carl Schmitt El concepto de lo Político (1932) es uno de los trabajos más importantes de la filosofía política del siglo XX.[1]
El objetivo de El concepto de lo Político es la defensa de la política contra las aspiraciones utópicas a favor de abolir la política. El utopismo anti-político incluye todas las formas de liberalismo, así como de socialismo internacional, capitalismo global, anarquismo y pacifismo: en definitiva, todas las filosofías sociales que pretenden un orden universal en el cual el conflicto sea abolido.
En el discurso general, por supuesto, el liberalismo, el socialismo internacional, etc., son movimientos políticos, no anti-políticos; así que, claro está, Schmitt habla de "político" en un sentido particular. Para Schmitt, lo político está fundado en la distinción entre amigos y enemigos. El utopismo es anti-político en tanto que intenta abolir esa distinción, para acabar con toda enemistad y conflicto en el mundo.
La defensa de Schmitt de lo político no es una defensa de la enemistad y el conflicto como algo bueno. Schmitt reconoce plenamente su destructividad y la necesidad de manejarlo y mitigarlo. Pero Schmitt cree que la enemistad se controla mejor adoptando un entendimiento realista de su naturaleza. Así pues, Schmitt no defiende el conflicto, sino el realismo con respecto al conflicto. En efecto, Schmitt cree que la mejor forma de contener el conflicto es, en primer lugar, abandonar por completo toda noción irreal, prescindible.
Además, Schmitt cree que los intentos utópicos por abolir completamente el conflicto incrementan en realidad su alcance e intensidad. No hay guerra más universal en alcance ni más fanática en su persecución que las guerras para acabar con todas las guerras y establecer la paz perpetua.
NOSOTROS Y ELLOS
¿Qué significa la distinción entre amigo y enemigo?
Primero, para Schmitt, la distinción entre amigo y enemigo es colectiva. Él habla de "nosotros vs. ellos", no de "un individuo vs. otro".
Schmitt introduce la distinción latina que hay entre hostis (enemigo colectivo o público, raíz de "hostil") e inimicus (adversario individual y privado, raíz de "enemigo"). Lo político está fundado en la distinción entre amigo (quienes están en nuestro bando) y hostis (quienes están en el otro). Los adversarios privados no son enemigos públicos.
Segundo, la distinción entre amigo y enemigo es polémica. La distinción amigo/enemigo está siempre vinculada a un constante potencial de violencia. Uno no tiene por qué pelearse necesariamente con sus enemigos, pero el potencial de que ocurra siempre estará ahí. El propósito único de la política no es el conflicto grupal; el contenido único de la política no es el conflicto grupal; pero la posibilidad permanente de conflicto grupal es lo que crea la dimensión política de la existencia social humana.
Tercero, la distinción entre amigo y enemigo es existencialmente seria. El conflicto violento es más serio que cualquier otra forma de conflicto porque, cuando las cosas se ponen violentas, muere gente.
Cuarto, la distinción entre amigo y enemigo no es reducible a otra distinción cualquiera. Por ejemplo, no es reducible a la distinción entre el bien y el mal. Los "buenos" son tan enemigos de los "malos" como los "malos" son enemigos de los "buenos". La enemistad es relativa, pero la moral ―eso esperamos― no lo es.
Quinto, aunque la distinción amigo/enemigo no es reducible a otras distinciones y diferencias ―religiosas, económicas, filosóficas, etcétera―, toda diferencia puede volverse política si genera la oposición amigo/enemigo.
En resumen, la raíz definitiva de lo político es la capacidad de los grupos humanos para tomarse sus diferencias suficientemente en serio como para matar y morir por ellas.
Es importante advertir que el concepto de Schmitt de lo político no se aplica a la política interior ordinaria. Las rivalidades entre políticos y partidos, siempre y cuando se mantengan dentro de los parámetros legales, no constituyen enemistad en el sentido schmittiano. La noción de Schmitt de la política se aplica primordialmente a las relaciones exteriores ―relaciones entre Estados soberanos y pueblos―, más que de las relaciones internas de la sociedad. La única ocasión en que las relaciones interiores se vuelven políticas en el sentido schmittiano es durante una revolución o una guerra civil.
SOBERANÍA
Si lo político surge de la constante posibilidad de vida en común o de conflicto mortal, lo político domina sobre todas las otras áreas de la vida social por su seriedad existencial: el hecho de que pueda recurrir a la sanción definitiva.
Para Schmitt, la soberanía política es el poder de determinar cuál es el enemigo y declararle la guerra. El soberano es la persona que toma esa decisión.
Si un soberano declara un enemigo, y los individuos o grupos dentro de esa sociedad rechazan esa declaración, la sociedad se encuentra en un estado no declarado de guerra civil o revolución. Rechazar la elección de enemigos que ha hecho el soberano está a sólo un paso del acto soberano de elegir uno mismo a los enemigos. Así pues, el análisis de Schmitt respalda el dicho de: "La guerra es cuando el gobierno te dice quién es el malo. La revolución es cuando uno lo decide por sí mismo."
PARALELISMOS FILOSÓFICOS
La raíz de lo político tal como Schmitt lo entiende es lo que Platón y Aristóteles llamaban "thumos", la parte central del alma que no es ni razón teorética ni deseo físico, sino más bien la capacidad de apego apasionado. El thumos es la raíz de lo político porque es la fuente de la adhesión a: 1) grupos ―y la política es colectiva―, y 2) valores vitales trascendentes y valores vitales negativos, es decir, cosas por las que vale la pena matar y morir, como la defensa del honor personal o colectivo, la forma de vida de la cultura propia, convicciones religiosas y filosóficas, etc. Tales valores hacen posible el conflicto mortal entre grupos.
La abolición de lo político, por tanto, requiere la abolición de la capacidad humana de tener apegos apasionados, existencialmente serios, de vida y muerte. El hombre apolítico es, por lo tanto, el hombre apático, el hombre que carece de compromiso e intensidad. Es lo que Nietzsche llamó "el Último Hombre", el hombre para el cual no hay nada más alto que él mismo, nada que pueda requerir que arriesgue la continuidad de su existencia física. La utopía apolítica es un "rancho de gallinas deshuesadas" espiritual, de productores-consumidores drogados, atontados y absortos en sí mismos.
La noción de Schmitt de lo político es concordante con la noción de la Historia de Hegel. Para Hegel, la Historia es un registro de luchas a muerte, individuales y colectivas, sobre imágenes o interpretaciones en torno a quiénes somos. Estas interpretaciones provienen de todo el ámbito cultural: las cosmovisiones y las formas de vida que son sus manifestaciones concretas.
Hay muchas interpretaciones, por supuesto, en torno a quiénes somos. Pero sólo hay una verdad, y según Hegel la verdad es que el hombre es libre. Así como la dialéctica filosófica trabaja a través de una pluralidad de puntos de vista en conflicto para llegar a una verdad, la dialéctica de la Historia es una guerra de cosmovisiones y formas de vida enfrentadas que terminarán cuando la forma de vida y cosmovisión correcta sea establecida. El concepto de libertad humana debe llegar a realizarse concretamente en una forma de vida que reconozca la libertad. Entonces, la Historia tal como Hegel la entiende ―y la política como la entiende Schmitt― llegará a su final.
La noción de Hegel del estado ideal post-histórico es más o menos todo lo que un fascista del siglo XX (o XXI) podría desear. Pero posteriores interpretadores de Hegel como Alexandre Kojève y su seguidor Francis Fukuyama interpretan el final de la Historia como un "estado homogéneo universal" que suena mucho al utopismo global que Schmitt quería combatir.
POR QUÉ LO POLÍTICO NO PUEDE SER ABOLIDO
Si lo político está arraigado en la naturaleza humana, entonces no puede ser abolido. Incluso si todo el planeta fuera reducido a un criadero de gallinas deshuesadas, sólo se necesitarían dos hombres serios para reiniciar la política ―y la Historia― otra vez.
Pero ni siquiera los utópicos llegarían tan lejos. La política no puede abolirse por una declaración universal de paz, amor y tolerancia, puesto que tales intentos de trascender la política en realidad sólo la reinstauran en otro plano. Después de todo, los adeptos del amor y la paz utópicos también tienen enemigos, a saber, "odiadores" como nosotros.
Así pues, la abolición de la política es en realidad sólo la abolición de la honestidad con respecto a la política. Pero la deshonestidad es el menor de los vicios de los utópicos, ya que, en nombre de la paz y el amor, nos persiguen con un fanatismo y una destructividad gratuita que hacen que la guerra normal de antaño luzca como algo saludable en comparación.
Dos pueblos que ocupan valles adyacentes pueden, por razones estratégicas, ambicionar el terreno alto entre ellos. Esto puede conducir al conflicto. Pero tales conflictos tienen objetivos finitos y definibles. De ese modo, tienden a tener un alcance y una duración limitados. Y, dado que es un mero conflicto de intereses ―en el que ambos lados, realmente, tienen razón―, en lugar de una cruzada moral o religiosa entre el bien y el mal, la luz y la oscuridad, al final ambas partes pueden llegar a un acuerdo para el cese de las hostilidades.
Pero cuando la guerra está casada con un utopismo universalista ―comunismo global o democracia, el fin del "terror" o, más risiblemente, "el mal"― se vuelve universal en alcance e interminable en duración. Es universal porque se propone representar a toda la humanidad. Es interminable, por supuesto, porque es una guerra contra la mismísima naturaleza humana.
Además, cuando se declara una guerra en nombre de la "humanidad", su persecución se vuelve inhumana al máximo nivel, ya que cualquier cosa es justa contra los enemigos de la humanidad, que merecen nada menos que la rendición incondicional o la aniquilación, pues no se puede hacer tratos con el mal encarnado. El camino a Dresde, Hiroshima y Nagasaki fue pavimentado con amor: un amor liberal universal, humanista, utópico.
LIBERALISMO
El liberalismo busca reducir la distinción amigo/enemigo a simples diferencias de opinión o intereses económicos. La utopía liberal es aquélla en la que todas las disputas podrían resolverse sin derramamiento de sangre mediante el razonamiento o las negociaciones. Pero la oposición entre liberalismo y anti-liberalismo no puede resolverse por medios liberales. Es forzosamente política. La anti-política liberal no puede triunfar, por tanto, sin la eliminación política del anti-liberalismo.
La abolición de lo político requiere la abolición de todas las diferencias, de modo que no haya nada por lo que luchar, o la abolición de toda seriedad, para que las diferencias no supongan una diferencia. La abolición de la diferencia se logra con la violencia y la asimilación cultural. La abolición de la seriedad se logra con la promoción de la apatía espiritual a través del consumismo y el adoctrinamiento en el relativismo, el individualismo, la tolerancia y la adoración a la diversidad: el multi-culto.
La violencia, por supuesto, está generalmente asociada con francas formas totalitarias de utopismo anti-político como el comunismo, pero la Segunda Guerra Mundial ha demostrado que los universalistas liberales son capaces de tanta violencia como los comunistas. Tan sólo son menos capaces de ejercer la honestidad.
El liberalismo, sin embargo, prefiere por lo general matarnos suavemente. La vieja versión del liberalismo prefiere la disolución suave de las diferencias a través de la asimilación cultural, pero esa preferencia fue revocada cuando la inasimilable minoría Judía llegó al poder en los Estados Unidos, momento en que el multiculturalismo y la diversidad se convirtieron en consignas, y los potenciales conflictos entre los diferentes grupos fueron controlados mediante la corrupción espiritual. Los liberales de hoy hacen de la preservación del pluralismo y la diversidad un fetiche, siempre y cuando no se lo tome en serio.
El utopismo multicultural está condenado, porque el multiculturalismo es muy exitoso en aumentar la diversidad, pero, a la larga, no puede manejar los conflictos que conlleva.
No se puede depender de la droga consumista porque las crisis económicas no pueden ser eliminadas. Es más, hay límites ecológicos absolutos a la globalización del consumismo.
En cuanto a las drogas del relativismo, el individualismo, la tolerancia y el multi-culto: sólo los Blancos son susceptibles a sus efectos, y dado que estas ideas ponen sistemáticamente en desventaja a los Blancos en la competición étnica, en última instancia los Blancos que las acepten desaparecerán (lo cual es el punto, en realidad) y aquellos Blancos que sobrevivan las rechazarán. Entonces, los Blancos empezaremos a tomar partido por nosotros mismos, la competición étnica se volverá política, y, de una forma u otra, emergerán Estados racial y étnicamente homogéneos.
LECCIONES PARA LOS NACIONALISTAS BLANCOS
Hacerse Nacionalista Blanco es elegir por uno mismo sus amigos y sus enemigos. Elegir nuevos amigos significa elegir una nueva nación. Nuestra nación es nuestra raza. Nuestros enemigos son los enemigos de nuestra raza, de cualquier raza que sean. Al elegir nuestros amigos y enemigos por nosotros mismos, los Nacionalistas Blancos nos hemos constituido en un pueblo soberano ―un pueblo soberano que no tiene un territorio soberano, aún― y rechazamos la soberanía de aquéllos que nos gobiernan. Esto nos pone en una posición implícitamente revolucionaria frente a todos los regímenes existentes.
Los conservadores que hay entre nosotros aún no lo ven. Ellos aún desean aferrarse al cadáver de los Estados Unidos y mamar de su pezón ponzoñoso. Pero el enemigo nos entiende mejor de lo que lo hacen algunos de nosotros. Quizá no deseemos elegir a un enemigo, pero a veces el enemigo nos escoge a nosotros. Entonces a los "mainstreamers" les será negada la entrada y serán forzados a elegir entre abandonar el Nacionalismo Blanco o abrazar explícitamente su destino revolucionario.
Quizás sea demasiado tarde para la política mainstream (dominante), pero aún es muy temprano para la política Nacionalista Blanca. Simplemente no tenemos poder para ganar una lucha política. Nos hacen falta recursos humanos, dinero y liderazgo. Pero el sistema actual, como todas las cosas viejas y disolutas, acabará pasando. Y nuestra comunidad, como todas las cosas jóvenes y saludables, crecerá en tamaño y fuerza. Así pues, nuestra tarea hoy es metapolítica: concienciar y cultivar la comunidad de la que nuestro reino ―o república― nacerá.
Cuando ese día llegue, Carl Schmitt se contará entre nuestros Padres Fundadores espirituales.
* * *
Like all journals of dissident ideas, Counter-Currents depends on the support of readers like you. Help us compete with the censors of the Left and the violent accelerationists of the Right with a donation today. (The easiest way to help is with an e-check donation. All you need is your checkbook.)
For other ways to donate, click here.
Notas
[1] Carl Schmitt, The Concept of the Political, trad. George Schwab (Chicago: University of Chicago Press, 2007).
Enjoyed this article?
Be the first to leave a tip in the jar!