1,663 words
On Wednesday, October 5 at about 8:15 PM, 18-year-old high-school football star Elijah Dewitt was shot dead in the parking lot outside the Sugarloaf Mills Mall in Lawrenceville, Georgia.
Two other teens, both of them black, have been arrested and charged with Dewitt's murder.
Most would agree that this incident was a tragedy. What I find even more tragic is the fact that before the blood had even dried, Dewitt's girlfriend and both of his parents said that they forgave the killers.
Such suicidal eagerness to forgive reminded me of the 2018 murder of Mollie Tibbetts, an Iowa woman who was abducted while jogging and subsequently slain by a 24-year-old illegal immigrant. When Donald Trump attempted to make political hay out of Mollie's murder, her father Rob called Trump — and not the man who killed his daughter — "heartless" and "despicable." He condemned those who "appropriate Mollie's soul in advancing views she believed were profoundly racist":
The Hispanic community are Iowans. They have the same values as Iowans. As far as I'm concerned, they're Iowans with better food.
I'm sort of glad that his daughter wasn't alive to hear this.
I'm also reminded of the 1993 murder of Amy Biehl, a white South African anti-apartheid activist who was dragged from her car in Cape Town and stabbed to death by a black mob who "shouted anti-white slurs" while killing her.
According to someone who witnessed the trial of those involved in Biehl's killing, "Supporters of the three men accused of murdering [her] . . . burst out laughing in the public gallery of the Supreme Court today when a witness told how the battered woman groaned in pain."
Although four men were found guilty of Biehl's murder, they were pardoned by South Africa's Truth and Reconciliation Commission because they claimed their actions were politically motivated. (I'll have to remember that excuse in case I ever kill someone.) Even worse, Biehl's parents publicly supported the release of her daughter's killers. Her father shook the killers' hands and proclaimed:
The most important vehicle of reconciliation is open and honest dialogue . . . we are here to reconcile a human life [that] was taken without an opportunity for dialogue. When we are finished with this process we must move forward with linked arms.
Again, I'm slightly pleased that Amy Biehl wasn't alive to hear her parents step on her corpse to prove how not-racist they are.
Elijah Dewitt's father, Craig Dewitt, told reporters that both he and his wife had preemptively forgiven their son's killers: "Forgiveness is for the forgiver. We don't want the hate in this household."
It's almost as if he was more worried about "hate" being in his household than the fact that his son will never be in his household again.
Dewitt's girlfriend of four years, Bailey Reidling, was inside a Dave & Buster's restaurant when her boyfriend was shot in the parking lot. She ran outside and began screaming when she witnessed the life seeping out of him. But she wasted no time in telling reporters that she forgave her boyfriend's killers and steadfastly refused to succumb to "hate":
This is not the only crime, it is everywhere. . . . Just like his dad said, you don't really know. You don't know how those kids [who shot him] were raised — you know, what they were going through. It's not right. It never will be right. But you know, Elijah, this is not the only crime, this is everywhere. And it's horrible. Elijah would forgive them, which seems like he wouldn't, you know, if you're one of those guy friends or if you see him on the field, he's a scary player, but he would have forgave them. I'm going to. There's something in my heart telling me to. I haven't got any hatred towards them. Anger? Yes. I genuinely think he's at peace now. And I think that's what . . . made me so calm is that he's at peace. So, I guess that brings me peace.
How convenient that her boyfriend had to be killed for both her and her boyfriend to find peace.
According to Reidling, Elijah had met the accused killers — 18-year-old Kemare Bryan and 19-year-old Chandler Richardson — around the same area about a week prior. She says they asked him if he was selling weed or knew anyone who was. According to her, that was the extent of Dewitt's prior interaction with the killer Negroes.
She says that on the night Dewitt was murdered, they'd been on a double date with a couple whose first names were Angel and Oscar, suggesting they were Hispanic. She said that after Dewitt gave her his credit card to order some food for everyone, she and Angel slipped into the bathroom. When they emerged from the lavatory, they noticed a commotion outside — and Riedling saw to her horror that Elijah had been shot:
I run over to Elijah, and he's on the ground, and I go right over to him, and he mouths to me — the last word he said to me was "help." . . . You're screaming in the moment because you're in shock. So, it's like a scream that you don't try to do, it's just coming out. I checked his pulse, and I got freaked out because there is nothing going on there. . . . What me and Oscar and Angel had to see on that Wednesday night, I wouldn't wish that upon anyone, not even the people that killed him.
Still, despite killing her boyfriend and freaking her out, she says she forgives the killers. She wouldn't even want them to witness what she witnessed.
And what good will her forgiveness do the killers? Will it make them any less likely to be convicted of murder? If not, what's the point of going out of your way to tell the world that you forgave your boyfriend's killers? Is it possible that we've reached a point where people are so terrified of appearing racist, they'd rather make a public display of "forgiving" the killers than swearing endless blood vengeance against them? It's hard not to think that both Reidling's and Elijah's parents' comments about forgiveness were entirely self-serving. It's not going to bring Elijah back, and his killers will probably think his girlfriend and parents are suckers.
Gwinnett County, Georgia, where Lawrenceville is located, was estimated to be about 90% white in 1970. According to the 2010 census, Lawrenceville was 48% white and 32% black. By 2020, the numerical balance had flipped: It's only 26% white now and 34.4% black. And it's also 28% non-white Hispanic. Blacks and Hispanics now outnumber whites in what used to be an almost entirely white city.
But we MUST . . . NOT . . . LET . . . HATE . . . WIN.
I'm sure Elijah Dewitt was gunned down in the most loving manner possible.
Making the best use of my local contacts here in Georgia, I asked an ex-cop from Atlanta to call some associates up in Lawrenceville to ask about any details the press may not have covered. He said that his friend in Lawrenceville claims to have lived on Elijah Dewitt's block. The local rumor was that Dewitt had been getting into trouble at Jefferson High School, where he'd gained local fame as a wide receiver on the football team, and had been placed in a private Christian academy for his junior year. But for his senior year, Dewitt wanted to return to the public school — and so he did. According to my contact:
Got the scoop from his neighbor….He was getting into trouble, hanging out with the brothers and pretty much it was a gang hit over something. He had met those guys in the same parking lot a week before when they asked him where to get some weed. You can add that up.
So it may be that Elijah Dewitt looked for trouble and found a lethal dose of it. Or maybe he was randomly shot by a pair of juveniles/teens/youths who merely wanted to kill a white guy. It's all speculative at this point.
What I can't mentally process is this rush to exploit your loved one's death to score tolerance points with a bunch of strangers.
My oldest brother was murdered in Paris more than 50 years ago. To this day, I bear a raging animus toward all of the French, especially because of the way French authorities neglected his rotting corpse before shipping it to us in a wooden box. Hating all of the French isn't entirely rational, but it still makes more sense to me than forgiving his killer, who has never been found. I would like nothing more than to be locked in a room with his killer.
It's difficult for me to restrain the murderous impulse at the very thought of someone harming my 14-year-old son in any way, no matter how trivial. If someone killed him, I would not rest until I found and killed the perpetrator — after very slowly torturing him.
I will never understand the mindset of people who freely forgive someone who murdered their own flesh and blood. Then again, I will never understand someone who's worried about being called a racist. It seems as if the two phenomena are intimately connected. One has to be a special kind of damaged to worry more about being called a racist than to seek revenge against his son's killers.
The only response to Dewitt's killing that I'd consider appropriate came from a donor to a GoFundMe campaign designed to cover the funeral costs:
I am so sorry about the loss of this superstar, this all American handsome man. Its [sic] just inconceivable that his life could be taken by two thugs who were jealous of him and his life. These thugs had one power to take his life and they used it. I hope the people of Georgia use their one power and take their lives with the DEATH PENALTY.
Forgiveness is overrated. In cases such as this, it's outright disgusting.

*  *  *
Counter-Currents has extended special privileges to those who donate $120 or more per year.
First, donor comments will appear immediately instead of waiting in a moderation queue. (People who abuse this privilege will lose it.)
Second, donors will have immediate access to all Counter-Currents posts. Non-donors will find that one post a day, five posts a week will be behind a "Paywall" and will be available to the general public after 30 days.
Third, Paywall members have the ability to edit their comments. 
Fourth, Paywall members can "commission" a yearly article from Counter-Currents. Just send a question that you'd like to have discussed to

[email protected]

. (Obviously, the topics must be suitable to Counter-Currents and its broader project, as well as the interests and expertise of our writers.)
Fifth, Paywall members will have access to the Counter-Currents Telegram group. 
To get full access to all content behind the paywall, sign up here:
Paywall Gift Subscriptions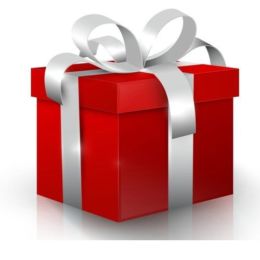 If you are already behind the paywall and want to share the benefits, Counter-Currents also offers paywall gift subscriptions. We need just five things from you:
your payment
the recipient's name
the recipient's email address
your name
your email address
To register, just fill out this form and we will walk you through the payment and registration process. There are a number of different payment options.
Enjoyed this article?
Be the first to leave a tip in the jar!