The Counter-Currents 2022 Fundraiser
The Price of Independence
Greg Johnson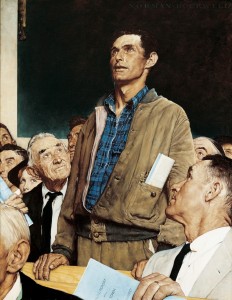 1,120 words
Counter-Currents aims to raise $300,000 this year to sustain and expand our work, including organizing real-world community events and creating a new public policy institute. Thus far, we have raised, $130,365.10, which is 43% of our goal. But I am getting a bit nervous, since we now have less than four months to raise the rest.
Fortunately, September marks the end of the summer slump in nationalist fundraising and activism. Now is the time to donate. Winter is coming. Time to start thinking of the future. But with your help, by next spring, CC will be unveiling some important new projects. Complete information about how to help appears below. But first, let's hear from A. Wyatt Nationalist.
Counter-Currents' own Beau Albrecht has commissioned an article from A. Wyatt Nationalist and has asked me to write it. I think it fits in well with our fundraiser theme. This is his question:
Let's do a thought experiment. Suppose you were about to put on a fundraiser, contemplating that it's been a difficult year so far. Then you get a call from a mysterious Mr. Wong. He offers you a deal that you can hardly believe. He will contribute a million dollars a year pro-rated in quarterly payments.
However, there are strings attached. CC must never publish any anti-Chinese content, or the deal's off. He's giving you two months to sweep the archives and edit out anything that portrays the People's Republic of China in a less than flattering light. Henceforth, the comments must be guarded against the same too. If anyone criticizes China, or even remarks about chinks or dog-eaters, the first instance gets a warning and the second gets a ban. Those are your conditions.
You ask Mr. Wong how you know he's for real. You hear a keyboard distantly clicking, and he tells you to check CC's bank account. You do so and see that a $250,000 wire has rolled in just now from the Cayman Islands account of the International Democratic Students' Collective for Trans-Pacific Solidarity. He says that it was this quarter's installment, but if you refuse the offer, he'll stop payment before the funds clear. Mr. Wong continues, "I must have your answer now. Can I tell my superiors that China can always trust in your eternal friendship?"
So then . . . A cool million a year is nothing to sneeze at. You can work on a lot of projects for CC that you've only dreamed of before. There's no requirement to praise your new Chinese buddies; only not to criticize them. There are countless subjects to write about that have nothing to do with China. You can even discuss the régime's negative facets in a general roundabout fashion, like bungled megaprojects, totalitarian domestic spying programs, export price gouging, horrible sweatshop conditions, bioweapons research funded by shady Washington bureaucrats connected to shadier globalists which (ahem) strangely precede actual outbreaks, and so forth — as long as you never mention that the Chinese in particular are doing that.
Would you agree to those terms? Or would that constitute an unacceptable editorial restraint by a sponsor?
Again, I'll make it clear that this is a thought experiment, lest wagging tongues jazz up the story and say we're actually in the CCP's pocket. However, there is a real-life analogy. Word has it that the John Birch Society made a similar kind of deal, though not with the ChiComs. On one hand, their funding woes were over. On the other hand, they couldn't discuss the elephant in the room.
This is actually a very clever question. If we would take commissions to write articles on a particular topic, would we take commissions never to write articles on a particular topic?
It would be wonderful to be so influential that people would actually pay me not to discuss certain matters. Such deals do exist. William Joyce, a.k.a. Lord Haw Haw, mentions in his book Twilight Over England a deal offered to Sir Oswald Mosley by a Jewish magnate, who was willing to pay Mosley to not criticize the banks.
I wouldn't take such a deal. In fact, such an offer would make me more likely to criticize any group that would offer it.
Beyond that, why would I have to take such a deal? After all, there are people who are willing to pay me to speak my mind freely about anything connected with white identity and interests. That's the whole purpose of Counter-Currents. We talk about the whole world from a white identitarian point of view. Nothing is off limits.
Now someone might argue: "Greg, you don't really discuss the Chinese anyway. They really aren't relevant to Counter-Currents' mission. So why not take their payoffs and use the money for White Nationalism?"
My answer would be: The Chinese may be strange, but they aren't stupid. If they think that Counter-Currents is a platform worth neutralizing, maybe China isn't as irrelevant to our mission as you might think. I would think "There's a story here," and I would start digging. My first questions would be: "Who else received this offer? How many took it? Isn't there something sinister about people who want immunity from criticism? Who needs such immunity anyway?"
Obviously, such people are up to no good.
I am pretty sure that the John Birch Society's leaders rationalized not discussing Jews by saying that Jews were just irrelevant to their mission of fighting Communism. But the very fact the Birchers might have been offered such a bribe is proof of Jewish relevance.
Just the other day, Paul Gottfried castigated me for "talking about Jews and Hitler" on the American Renaissance Left, Right, and White podcast. Guilty as charged. Counter-Currents does not assume the mental manacles of mainstream conservatism, which is designed to lose.
It is a sobering thought, though, that our enemies do more to destroy independent voices than whites do to preserve them. This is why academia, advertising, and our news and entertainment media are relentlessly hostile to white interests: Our enemies spent billions of dollars to corrupt them — because they know that ideas matter — while pro-white platforms like Counter-Currents have to struggle to scrape together a few hundred thousand dollars a year.
It is even more sobering when one realizes that our core readers — who presumably are both well informed and morally serious people — probably spend well over $300,000 every year on cable TV, movie tickets, coffee at Starbucks, and even Ben and Jerry's ice cream, knowing full well that they are putting money in the pockets of people who are out to destroy them.
If you are in a hole, the first thing to do is stop making it deeper. Then you need to figure a way out. Supporting alternative institutions like Counter-Currents should be your next step.
Here's how you can help.
1. E-Checks
The easiest way to send money to Counter-Currents is by e-check. It is as secure, fast, and convenient as a credit card. All you need is your checkbook.
E-checks don't work outside the US, but we now have a new way to send recurring or one-time donations from outside the US for very low cost. For details, email [email protected].
2. Credit Cards
In 2019, Counter-Currents was de-platformed from five credit card processors. We applied to a couple of other processors but were turned down. In the process of applying, we discovered that Counter-Currents has been put on the so-called MATCH list, a credit card industry blacklist reserved for vendors with high rates of chargebacks and fraudulent transactions. This is completely inapplicable to Counter-Currents. Thus our placement on this list is simply a lie — a financially damaging lie — that is obviously political in motivation.
Currently, there are only two ways we can take credit card donations:
CashApp as $CounterCurrents! CashApp allows you to make an instant credit card donation without a high processing fee. Plus, it gives us an encouraging mobile alert when you donate! Boost the Counter-Currents staff morale instantly! Donate via CashApp!
Entropy, a site that takes donations and comments for livestreams. Visit our Entropy page and select "send paid chat." Entropy allows you to donate any amount from $3 and up. All comments will be read and discussed in the next episode of Counter-Currents Radio, which airs every weekend.
3. Bank Transfers
It is also possible to support Counter-Currents with bank transfers. Please contact us at [email protected].
4. Gift Cards
Gift cards are a useful way to make donations. Gift cards are available with all the major credit cards as well as from major retailers. You can send gift cards as donations electronically, by-email, through the snail mail. If you can find a place that sells gift cards for cash, they are as anonymous as sending cash and much safer.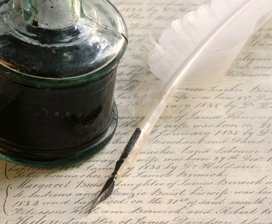 5. Cash, Checks and Money Orders
Sometimes the old ways are best. The least "de-platformable" way to send donations to Counter-Currents is to put a check or money order in the mail. Simply print and complete the Word or PDF donation form and mail it to:
Counter-Currents Publishing, Ltd.
P.O. Box 22638
San Francisco, CA 94122
USA
[email protected]
Thank you, Boomers, for keeping your checkbooks, envelopes, and stamps. There are youngsters reading this site who have never written a check or put a letter in the mail.
6. Bill Payment Services
If you wish to make monthly donations by mail, see if your bank has a bill payment service. Then all you need to do is set up a monthly check to be dispatched by mail to our PO box. This check can be made out to Counter-Currents or to Greg Johnson. After the initial bother of setting it up, you never have to think about it again.
7. Crypto-Currencies
In addition to old-fashioned paper donations, those new-fangled crypto-currencies are a good way to circumvent censorious credit card corporations.
Click here to go to our crypto donation page.
Click here for a basic primer on how to get started using crypto. Do not, however, use COINBASE. COINBASE will not allow you to send money to Counter-Currents. (Yes, it is that bad.)
For those brand new to cryptocurrency, you can even use your credit card to buy cryptocurrency via Moon Pay here. Then you can send your cryptocurrency to our crypto addresses.
8. The Counter-Currents Foundation
Note: Donations to Counter-Currents Publishing are not tax deductible. We do, however, have a 501c3 tax-exempt educational corporation called The Counter-Currents Foundation. If you want to make a tax-deductible gift, please email me at [email protected]. You can send donations by mail to:
The Counter-Currents Foundation
P.O. Box 22638
San Francisco, CA 94122
USA
9. Remember Us in Your Will
Finally, we would like to broach a very delicate topic: your will. If you are planning your estate, please think about how you can continue helping the cause even after you are gone. The essay "Majority Estate Planning" contains many helpful suggestions.