The Worst Week Yet:

February 19-25, 2023
Jim Goad
2,242 words
"National Day of Hate" Turns Out to Be a Big Nothingbagel
In what may be remembered as one of the oddest yet most wide-reaching racial hoaxes of all time, news agencies and police departments nationwide warned that white-supremacist anti-Semites were calling for a "National Day of Hate" on Saturday, February 25. The term "Day of Hate" was a top-trending topic on Twitter all day Saturday, leading for the predictable calls for a National Day of Punching Nazis.
This is the most difficult and head-scratching national story I've ever had to track, because even though the press and police leapt upon this story with stinking credulity, I was unable to find any direct link from any "hate group" anywhere calling for a "National Day of Hate."
Fascinatingly, even the outlets who were aggressively pushing this narrative said things such as "there have been no specific threats identified," that there was "no specific or direct threat or even a threat at all," and that "no actionable intelligence" could substantiate any "specific hate threats."
A press release from the journalism department at Northwestern University — supposedly one of the most respected journalism schools in the country — bleated in highly un-journalistic capital letters that "A NEO-NAZI GROUP DECLARED FEB. 25 AS THE DAY OF HATE." But it failed to identify this neo-Nazi group.
A pro-Jewish website — well, 99% of websites are pro-Jewish, but one that's so pro-Jewish that it lists the Hebrew year 5783 ahead of the normal-people year 2023 — wrote:
The white supremacists have called for followers to distribute antisemitic messaging with banners, stickers, fliers and graffiti "to expose the international clique of parasitic vermin that infest our nation today. . . . Make your voices heard loud and clear, that the one true enemy of the American people is the Jew," a statement says. . . . This "National Day of Hate" was originally proposed by a tiny Eastern Iowa-based neo-Nazi group in early January. Over the past few weeks, individuals associated with other white supremacist groups and networks have indicated they will participate. These groups and networks have membership and supporters scattered around the country including the Goyim Defense League, Active Clubs and National Socialist Movement.
Okay, that's about the most specific thing I could find about this whole debacle. Yet it wasn't specific enough to link to the original proposal by the "tiny Eastern Iowa-based neo-Nazi group." And I could find no "direct statements" from any of the named groups calling for any rallies or street action on February 25.
You'd think if this was strictly a federal op, or an Anti-Defamation League (ADL) op — or a federal/ADL op, because it's hard to distinguish between the two these days — they would have at least placed some fake Nazis on a street corner somewhere.
But they didn't. Were they just being cheap?
According to the malevolent Space Jew Jonathan Greenblatt of the ADL:
Thankfully, the #DayofHate came & went without incident. I'm certain that casting a bright light on their plans scared the bigots & sent them back into the dark where they belong. Our work is far from done, but let's enjoy the moment and remain loud and proud about our faith.
The Times of Israel brayed that the "Planned antisemitic 'day of hate' instead becomes day of unity, defiance for US Jews."
Weird, isn't it? Was it all simply a stunt allowing Jewish groups to openly flex their power?
Ben Stein Pines for Aunt Jemima
Speaking of non-stories about nothingbagels, here's a non-story about nothingpancakes.
Comedian Ben Stein, who in his dotage increasingly resembles an A. Wyatt Mann cartoon, received a smattering of public scorn last week for daring to wax wistful about the fact that his syrup bottle no longer featured an image of beloved black mammy Aunt Jemima:
This used to show a large African American woman chef, but because of the inherent racism of America's corporate culture, they decided to make it a white person on it, maybe no person at all. But I prefer it when it when it was a black person showing their incredible skill at making pancakes. So, God bless you all and have a good evening.
During 2020's Summer of Floyd, the beloved Aunt Jemima logo — which had gone through several hilarious incarnations ever since debuting back in the late 1880s — was permanently retired because it's apparently racist to depict smiling black women. Aunt Jemima was mothballed around the same time that Uncle Ben, the smiling avatar of boxed-rice fame, was quietly euthanized.
According to Monique Bell, a black marketing professor at Fresno State who appears to have eaten her share of pancakes:
While brands such as Aunt Jemima and Uncle Ben can't solely be blamed for systemic racism, by using these stereotypical icons to represent their brands they are giving credence to such stereotypes on a global platform. . . . Black people, and other underrepresented groups, already face implicit biases, and these representations only encourage prejudice and further dehumanization.
Bell failed to explain how depicting a smiling black woman who provides sustenance to white families on cold winter days serves to "dehumanize" blacks. She also provided no statistics to buttress her insane allegation that blacks, the most absurdly overrepresented group in modern media depictions, are "underrepresented" in any area except things such as, oh, mathematics.
I have a confession to make. I am a pioneer in transracial transgenderism. When I was around six or seven, I dressed in blackface as Aunt Jemima for Halloween. No one in my all-white town attempted to lynch me. Everyone loved Aunt Jemima and would have welcomed her into their little brick row homes to whip them up some flapjacks. Alas, in the intervening years, my all-white hometown has "progressed" to the point where it is now one-fifth black.
Where My Biscuits At?: Black Woman Charged with Ramming Her Car into Popeyes Chicken
This week's non-news takes us from nothingbagels to nothingpancakes to nothingbiscuits.
In 2021, Popeyes Chicken — a fast-food chain which seems to cater directly to blacks not only because they serve chicken, but because they fail to properly render the possessive form of "Popeye" by including an apostrophe — stood accused by a dumb-looking rapper/singer who calls himself "Toosii" of starting the COVID-19 pandemic:
Why after the Popeyes chicken sandwich came out, the pandemic was a thing. Tell me, did the world not go in a hole once Popeyes came out with that chicken sandwich?
Toosii shared this monumental brain-teaser with other panelists on a show called "The Mix." Startlingly — or not so surprising at all, seeing as how the other panelists were black — his cohorts agreed that in this case, correlation may equal causation. The show is hosted on FoxSoul.TV, which bills itself as "UNAPOLOGETICALLY BLACK" and, just like FOX News, is owned by Rupert Murdoch.
Back in the 1980s, rumors spread among legendarily erudite black Americans that the fast-food chain Church's Chicken was owned by the Klan, who peppered their chicken with ingredients designed to sterilize black males.
Apologies for the extended detour leading up to the main story here, but whenever you talk about black people and fast-food chicken, you enter a mine of comedy gold which only a cruel and hateful person would fail to exploit.
But as the past year has shown us, whenever you talk about black people and fast food, you will also inevitably talk about violence.
Georgia police say that last week in the rundown town of Augusta, 50-year-old Belinda Miller — who dyes her short-cropped hair the color of menstrual blood –repeatedly rammed her SUV into a local Popeyes franchise after claiming that workers failed to provide her with biscuits along with her chicken order. (I caution readers not to look too long at that linked mug shot, because staring into Ms. Miller's nostrils is like gazing into the abyss.)
Workers at Popeyes say that they'd actually provided Miller with her missing biscuits at her command before she got in her vehicle and began ramming it into the building. Miller has been charged with aggravated assault and criminal damage in the first degree for the alleged ramming.
In 2020, Miller was arrested for reckless conduct and criminal damage to property in the second degree for repeatedly ramming the same black Toyota Rav4 into an apartment building. Miller excused her behavior by claiming she'd been "drunk and upset."
In 2018, Miller was arrested for grabbing the steering wheel of a male acquaintance as he was driving, forcing his car to run off the road and into a wooded area. She also punched him during the incident.
For both previous incidents, Miller's only punishment was probation.
The only thing that we, as a country, should learn from all this is that a black woman should never have to ask for her biscuits twice.
Angela Davis Is Horrified to Learn She's Descended from Mayflower Passengers and Slave Owners
With her gigantic, perfectly globular Afro and perpetually raised Black Power fist, Angela Davis was one of the most visible icons of cultural subversion in the early 1970s. She was so inescapable that in 1972, both John Lennon and the Rolling Stones — the latter of whom, to their credit, mostly stayed away from politicking — dedicated songs to her.
As recently as 2020, TIME magazine listed Davis as one of the world's 100 most influential people.
But until last week, I never quite noticed how light her skin is.
On last Tuesday's episode of PBS' Finding Your Roots, which is financed by your tax dollars, host Henry Louis Gates, Jr. revealed to Davis' shock just how much cream she has in her coffee.
DNA analysis showed that not only were both of Davis' grandfathers white, her paternal tenth-great-grandpappy came to America on the Mayflower. On her mother's side, Davis is descended from a Revolutionary War soldier who later became a Georgia slave owner.
For someone who subscribes to the idea of inherited generational collective guilt and that the sins of the fathers shall be passed down to their lesbian Communist granddaughters, this info did not sit well with Davis:
"No. I can't believe this. Noooo," she said, laughing nervously. "My ancestors did not come here on the Mayflower. . . . No no no no no no no no. . . . Ooh. That's a little bit too much. That's a little bit too much to deal with right now. . . . Never. Never. Never. Never. Never. . . . I always imagined my ancestors as the people who were enslaved. It makes me even more committed to struggling for a better world. . . . I'm glad, but I'm also really angry. . . . It's good to know my genetic background. It's good to know my ancestry. But those are not necessarily my people. My people are those who fought for me, who supported me."
Deal with it, Angie baby. Those colonizers and slave owners are your people. Any time you want to discuss whether there's more shame in being descended from whites or blacks, give me a call.
"I Can't Breathe . . . You're Killing Me!" Squeals Florida Teen after Cops Arrest Him for Daylong Shooting Spree that Left Three Dead
Early last Wednesday morning in a section of Orlando, Florida known as Pine Hills — AKA "Crime Hills" — a 38-year-old black woman with the goofy name of Nathacha Augustin was shot dead as she sat in her car.
Later that afternoon, as a local news team was reporting on the murder, police say that 19-year-old murder suspect Keith Melvin Moses — whose hairdo makes it look as if five turds have sprouted from the top of his head — allegedly appeared on the scene and fired into a car containing 24-year-old broadcast journalist Dylan Lyons and his cameraman Jesse Walden. Lyons was killed, and Walden was rushed to a hospital with a bullet wound to his groin. From his hospital bed, Walden told TV reporters,
I turn around because I'm like, "Oh, there must be a drive-by shooting going on." I see he's shooting at me. . . . I assumed he was shooting at a house or something behind me, and I just happened to catch a bullet. But he kept shooting at me.
After shooting Lyons and Walden, and for no apparent reason beyond being nutty and violent and having a long criminal history despite the fact that he's just a wee teen, Moses went into a nearby house and shot dead a nine-year-old black girl with the self-segregating name of T'Yonna Major. He also wounded her mother.
Five shot, three dead, two wounded. By urban-teen standards, that's excellent marksmanship. Police say there were multiple witnesses to the shooting of the journalist and his cameraman. Since the shootings involved three murder victims in three separate incidents that all happened on the same day, I'll need some Criminal Science major to tell me whether Keith Melvin Moses qualifies as a mass murderer or a serial killer.
Police say that when they apprehended Moses with breathtaking efficiency, his Glock pistol was still warm. Bodycam footage shows that Moses began squealing "I CAN'T BREATHE!" and "YOU'RE KILLING ME!" almost as if he'd taken a cue from George Floyd, who seemed to have taken a cue from Eric Garner.
Here's a basic physiological fact that seems to have escaped the legions of reporters who covered the Garner and Floyd cases: If, like Keith Melvin Moses, you're able to shout "I CAN'T BREATHE!" at the top of your lungs for three straight minutes, that only means one thing:
You CAN breathe.
The same can't be said, though, for the three bodies you left in your wake.

*  *  *
Counter-Currents has extended special privileges to those who donate $120 or more per year.
First, donor comments will appear immediately instead of waiting in a moderation queue. (People who abuse this privilege will lose it.)
Second, donors will have immediate access to all Counter-Currents posts. Non-donors will find that one post a day, five posts a week will be behind a "Paywall" and will be available to the general public after 30 days.
Third, Paywall members have the ability to edit their comments. 
Fourth, Paywall members can "commission" a yearly article from Counter-Currents. Just send a question that you'd like to have discussed to

[email protected]

. (Obviously, the topics must be suitable to Counter-Currents and its broader project, as well as the interests and expertise of our writers.)
To get full access to all content behind the paywall, sign up here:
Paywall Gift Subscriptions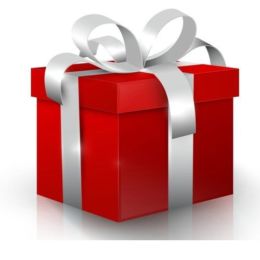 If you are already behind the paywall and want to share the benefits, Counter-Currents also offers paywall gift subscriptions. We need just five things from you:
your payment
the recipient's name
the recipient's email address
your name
your email address
To register, just fill out this form and we will walk you through the payment and registration process. There are a number of different payment options.
Enjoyed this article?
Be the first to leave a tip in the jar!