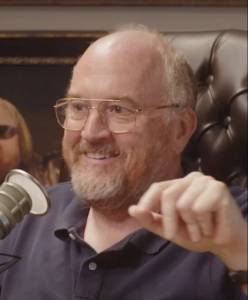 44 words / 7:34
American Krogan recently did a stream about the comedian Louis C. K. advocating for open borders on The Joe Rogan Experience, where he said it was wrong for Americans to "sequester" themselves. American Krogan looked into where Louis lives and discovered something very interesting.
* * *
Like all journals of dissident ideas, Counter-Currents depends on the support of readers like you. Help us compete with the censors of the Left and the violent accelerationists of the Right with a donation today. (The easiest way to help is with an e-check donation. All you need is your checkbook.)
For other ways to donate, click here.