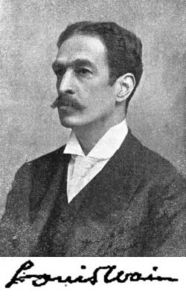 1,218 words
The wheel has turned, and the merry-go-round of modernity has performed another rotation. One could be forgiven for thinking at first sight that things are much as they were before; the same cast of characters leers back at us. Trump and Farage continue to dominate the headlines, and the entourage of grifters and sycophants that surround them seem wearingly familiar.
Yet, even a cursory glance at contemporary political discourse reveals that we have experienced a sea change. Even the most humdrum media commentators are not as they once were. The embattled center has finally collapsed. The dam which was holding back dissident ideas of all stripes has broken, and formerly simmering undercurrents of thought are boiling to the fore. Extreme ideas are battling for the minds of the public, and with a sudden thawing of restrictions on speech, the great war of value systems is being conducted in the open for the first time.
To see the fast-developing new fault lines, we need only to contrast Jordan Peterson's utterances with Kanye West's bombast. As Jordan Peterson weepingly prostrates himself in Jerusalem, declaring "the fate of the world depends on Israel," Kanye West has launched into a shocking attack on the prevailing power structure. Confused and partial though his strikes have been, they have forced those previously pulling the strings from behind the curtains into an uncomfortable and unwanted spotlight. Kanye West is a stray bombshell that has hit an ammo dump, igniting furious debate from all corners. The elite are battling an inferno they cannot put out, and the damage has been done. Elon Musk is pouring fuel onto those flames, reassuring us in what we already knew to be true. Vested interests have been subverting reality, desperately trying to channel discourse along acceptable lines while maintaining their grip on power.
The elite's ability to control the narrative, to present a false picture of the world to the masses, has collapsed. Major world events occur now without an agreed-upon party line, and there is no longer a coherent mainstream consensus. What was the origin of the coronavirus? Who destroyed the Nord Stream pipeline, and why? Why is Sam Bankman-Fried still a free citizen after committing unprecedented fraud? How deep does Hunter Biden's web of corruption run? The mainstream politicians and legacy media offer no cogent answers to any of these questions, and into this vacuum of credibility thousands of voices have started to offer their own answers, speculating on who the guilty party may be. A din of competing explanations is reverberating on all channels in an open dialogue which was long artificially repressed. Debunking and deplatforming have failed to silence Kanye or to commercially cripple Elon.
The sudden disintegration of the center and the collapse of narrative control by the elite has in part been facilitated by worsening material conditions in the real world. The scale of the lies which must be told to explain plummeting living standards, huge population movements, all-encompassing health tyranny, and global conflict are colossal. The reasons they proffer for our impoverishment, disenfranchisement, and loss of liberty are insufficient. The mendacious webs they have tried to weave are too transparent; even the most apathetic and detached can now see the falsehoods. All those shivering in unheated homes or living next to overflowing camps of "refugees" now understand politics affects them personally. Those previously contented to let the all-knowing elites run the world have realized that they have driven us off a cliff.
Chaotic and unpredictable forces have now been unleashed. It is unsurprising that into this void of uncertainty, Christianity has reasserted itself in political life. Both Jordan Peterson and Kanye West couch their morality in Christian terms; Nick Fuentes declares himself the prophet of Christian nationalism. Though belief in milquetoast organized Christianity in the West has collapsed amongst the masses, in a crisis it has returned as an animating nucleus of vanguard elements. This path is not our path, however. While the current chaos offers opportunities for dissidents, it also presents severe dangers. We must not allow one set of buffoonish elites to be replaced by another. We must not abandon our principles and follow the pied pipers of pandemonium down the slippery slope into madness.
It is increasingly apparent that we are being offered White Nationalism without whites, as the coalition of dissenters against the global liberal order expands to include new ethnic groups and social classes. Eric Kaufmann's theory of "whiteshift" is playing out on a grand stage. Christianity is being lauded as the thread which can tie the disparate disruptor's caucus together, the tried-and-true glue that can bind a shaky alliance of disaffected groups. At this critical moment, we must not be distracted by the circus an unravelling world serves up to us daily. We cannot lose sight of our goals. Our race will not be liberated from without, but instead its salvation must come from within. Contemporary events are offering us much ammunition and many fresh angles for the ideational attack, but chaos alone does not guarantee our victory; we must also fight to achieve it.
Recent United Kingdom census data brings into sharp focus the grave reality of our situation. The demographic clock is ticking, and nothing that has been said will change that. We must be Machiavellian in our struggle for power; if truths are uttered from unlikely mouths, we should amplify and utilize them. But we must not forget that our credo is not their credo, and we are working for nothing less than the total metaphysical and demographic revival of our race. The discursive and political environment may have changed, but our goal remains unerringly the same. Our previous attacks have been repulsed, but we throw ourselves into the breach once again with vigor.
To those who have been in the movement for years, the struggle is familiar, yet at the same time strange and novel. Just as the images of English artist Louis Wain (1860-1939) became more warped and abstract as he descended into madness, so too has our world become alien and freakish. Our towns and cities no longer reflect us, but have instead become degenerated and alarming parodies of what they once were. Discourse, too, has become bizarre and unhinged, increasingly gravitating towards the most unnuanced and clownish positions. The disintegration of the center will only accelerate this unstoppable descent into the incoherent and unknown. The winds of chaos will only become stronger, sweeping up those without any firm intellectual or ideological grounding.
We must stand tall as granite pillars of stability and reason, unceasingly pushing the public conversation towards our message as we try and reach as many of our people as we can. We must not be paralyzed by the outlandish theater playing out hour by hour, but instead be proactive in building our own alternative, coherent, and stabilizing worldview which saves our civilization and restores order to a world in chaos. We cannot at this moment change the fact we are living in Louis Wain's world: an ever-distorting reality, increasingly more abstract and inchoate. We must play events as they are dealt to us, but we must also keep our eye firmly fixed on our final prize: salvation, stability, and the triumph of our ideas.
*  *  *
Counter-Currents has extended special privileges to those who donate $120 or more per year.
First, donor comments will appear immediately instead of waiting in a moderation queue. (People who abuse this privilege will lose it.)
Second, donors will have immediate access to all Counter-Currents posts. Non-donors will find that one post a day, five posts a week will be behind a "Paywall" and will be available to the general public after 30 days.
Third, Paywall members have the ability to edit their comments. 
Fourth, Paywall members can "commission" a yearly article from Counter-Currents. Just send a question that you'd like to have discussed to

[email protected]

. (Obviously, the topics must be suitable to Counter-Currents and its broader project, as well as the interests and expertise of our writers.)
Fifth, Paywall members will have access to the Counter-Currents Telegram group. 
To get full access to all content behind the paywall, sign up here:
Paywall Gift Subscriptions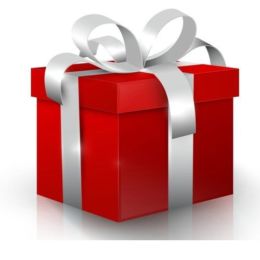 If you are already behind the paywall and want to share the benefits, Counter-Currents also offers paywall gift subscriptions. We need just five things from you:
your payment
the recipient's name
the recipient's email address
your name
your email address
To register, just fill out this form and we will walk you through the payment and registration process. There are a number of different payment options.