O Manifesto Nacionalista Branco:
Parte 5, A Curto Prazo
Greg Johnson
2,347 palavras
Parte 5 di 16 (Parte 1, Parte 4, Parte 6)
Se as tendências demográficas atuais não forem travadas e revertidas pelo Nacionalismo Branco, a raça branca vai acabar por se extinguir. Eventualmente. A longo prazo.
Mas isto traz-nos um problema. É difícil justificar a execução de mudanças políticas fundamentais hoje com o objetivo de evitar catástrofes que só acontecerão num futuro muito distante. Tal ideia apela apenas a uma pequena percentagem das pessoas, pessoas que têm uma visão que as leva a pensar no futuro distante e o altruísmo para o tornar melhor, mesmo que não beneficiem pessoalmente.
A maior parte das pessoas é curta de vista e egoísta. Pensa apenas no curto prazo e tem um sentido de responsabilidade muito limitado, até mesmo no que toca aos seus próprios filhos. A sua resposta padrão para problemas como a extinção branca é, "Nunca vai acontecer enquanto eu estiver vivo, por isso não preciso de me preocupar."
Apesar de tudo, podemos alegrar-nos com o facto de que o movimento ambiental faz face exatamente ao mesmo problema mas ainda assim tem tido um sucesso enorme. Além disso, pequenos grupos de pessoas altamente idealistas e altruístas estão constantemente a fazer história, exortando frequentemente as pessoas a ignorar o curto prazo e o interesse próprio por bens maiores a longo prazo.
De facto, tais elites podem ser as únicas que realmente fazem história. Pois na verdade, os curtos de vista e os egoístas são facilmente enganados. Estratégias a longo prazo vencem estratégias a curto prazo, mesmo a curto prazo. E os idealistas que estão dispostos a sacrificar-se têm uma vantagem sistemática sobre os covardes e os egoístas, estando no resto ao mesmo nível.
Mas mesmo os movimentos mais idealistas têm de encontrar formas de movimentar as massas recorrendo ao interesse próprio a curto prazo. Felizmente, a diversidade causará grande ruína nos países brancos antes da nossa raça se extinguir. Assim, os Nacionalistas Brancos poderão recorrer tanto à ameaça a longo prazo do genocídio branco como às consequências negativas da crescente diversidade a curto prazo.
Além do mais, o nosso povo não precisa mesmo de imaginar as consequências de se ver reduzido a uma minoria, porque existem inúmeras cidades, vilas, e regiões onde isso já aconteceu. Não precisamos de uma máquina do tempo para visitar um futuro onde os não-brancos são a maioria. Só precisamos de um bilhete de avião para Detroit, ou Los Angeles, ou Londres, onde o futuro que nos espera já chegou.
Isto torna o nosso trabalho para educar as pessoas muito mais fácil. Pois podemos simplesmente mostrar ao nosso povo a falta de ordem e lei, a corrupção, discriminação anti-branca, alienação, serviços públicos em colapso, as viagens diárias infernais, paisagens urbanas degradadas, oportunidades a desaparecer, e a pervasiva falta de esperança que acompanham a substituição demográfica dos brancos.
E estas são meras bolsas de ruína dentro de países de Primeiro Mundo de maioria branca. Para vermos como será a vida quando os brancos forem uma minoria odiada e impotente dentro dum país de Terceiro Mundo de maioria não-branca, só precisamos de olhar para os destinos que tiveram os brancos da Rodésia e da África do Sul.
A ideia que o nosso futuro será como o das minorias brancas na América Latina é uma ilusão, pois essas sociedades são essencialmente supremacistas brancas, e se os brancos na Europa e na América do Norte tivessem essas atitudes, não estaríamos a enfrentar a substituição racial desde logo.
O recurso mais convincente ao interesse a curto prazo é o de chamar a atenção para as inequidades anti-brancas sistemáticas construídas dentro do sistema atual. No jogo do multiculturalismo, os brancos só podem perder.
Imaginemos as políticas multiculturais como um jogo de poker. Cada grupo étnico tem um lugar na mesa e um certo número de fichas, representado a sua riqueza e o seu poder colectivos. Os brancos têm neste momento a maior parte. Mas todos os grupos podem sacar de uma carta, "a carta da raça", excepto os brancos. Não importa quão grande seja a nossa vantagem original, se jogarmos segundo estas regras, só poderemos perder.
Outra maneira de ver este problema é em termos de individualismo vs. colectivismo. Os brancos não podem jogar a carta da raça porque são individualistas. Nós agimos como indivíduos. Nós acreditamos que chegamos ao sucesso ou à derrota pelo nosso mérito individual, e não como membros de um grupo. Acreditamos também que devemos tratar todos como indivíduos, e não como membros de um grupo. Sendo sincero, nós temos simplesmente um medo enorme de ser chamados de "racistas".
Os não-brancos, no entanto, podem jogar com outras regras. Quando eles jogam a carta da raça, isto significa apenas que eles jogam como equipas. Eles exigem que os individualistas lhes dêem uma parte justa em cada negócio, e os individualistas fazem obséquio. Assim, se os não-brancos oferecerem o melhor produto, o melhor preço, ou o candidato com mais mérito, os individualistas entregam-lhes o prémio.
Mas quando a situação se reverte e os individualistas oferecem o melhor produto, preço, ou candidato a um não-branco, o último dará preferência aos membros da sua tribo sempre que possível, independentemente do mérito, independentemente até do interesse próprio a curto prazo. Isto acontece porque ele pensa em maximizar o poder colectivo da sua tribo, que para ele é mais importante do que as inconveniências de contratar um primo com menos competência.
Claro, o tribalista não-branco fará de conta que a sua decisão é apenas a meritocracia a funcionar, porque se ele exercesse as suas preferências tribais abertamente, até os individualistas poderiam retaliar. As tribos não-brancas exigem que tratemos os seus membros como indivíduos. Eles fingem respeitar a reciprocidade. Mas enquanto nós praticamos o individualismo, eles praticam o tribalismo. Resumindo, eles estão a enganar-nos. A teoria dos jogos prevê que enquanto os brancos jogarem como individualistas e os não-brancos funcionarem como tribos, nós perderemos. Mas os individualistas têm dificuldades em aperceber-se do esquema, porque não vêem grupos.
A estratégia tribal também pode ser comparada ao parasitismo. Uma tribo parasita não faz parte do corpo do país onde está. Em vez disso, é uma comunidade distinta que vive dentro de uma comunidade maior, a população hospedeira que a tribo parasita vitimiza para seu próprio benefício.
Enquanto os brancos continuarem a jogar este jogo fraudado, continuarão a perdê-lo, até ficarmos sem os nossos bens, o nosso poder, os nossos países, e qualquer controlo que possamos ter sobre o nosso destino, coisas que pertencerão depois às tribos não-brancas—ou então podemos dar um pontapé na mesa e recusar jogar um jogo injusto contra nós.
Mas como? Há apenas duas soluções possíveis.
Primeira; nós podemos de certa forma converter os tribalistas não-brancos em individualistas. Mas isso nunca vai acontecer, por duas razões. (1) O sistema atual é vantajoso para os tribalistas, logo que razão teriam eles para abandonar uma estratégia vitoriosa? Porque haveriam eles de adoptar um código moral que os desarma contra esse mesmo tipo de exploração por outra tribo não-branca? Porque iriam eles querer ser perdedores como nós? (2) As sociedades brancas desistiram até de tentar assimilar os imigrantes não-brancos quando abraçaram o multiculturalismo e a abertura de fronteiras.
Segunda; os brancos podem adoptar uma estratégia tribal. Uma sociedade individualista colapsa inevitavelmente se for explorada por tribos parasitas. Para se proteger, os individualistas têm de pensar em si como um grupo, com interesses distintos que chocam com os de outros grupos que vivem sob códigos diferentes. Nesse conflito, os brancos têm que se juntar ao nosso lado. Mesmo que pensemos na política de identidade branca apenas como um expediente temporário para trazer de volta uma forma de sociedade meritocrática e individualista, precisamos de remover as tribos parasitas das nossas sociedades e evitar que outras novas de entrem, sendo que isto requer que abandonemos o tabu dominante contra a política de identidade para os brancos.
Isto traz-nos ao problema dos conservadores: Eles não conservam nada. A longo prazo, os Nacionalistas Brancos terão de converter pessoas de todo o espectro político, Esquerda, Direita e centro. Mas a curto prazo, os nossos constituintes naturais são as pessoas de Direita, que continuam a votar em partidos conservadores. Se dividirmos os eleitores por raça, os partidos centro-Direita em todos os países brancos estão cada vez mais a tornar-se os partidos dos brancos indígenas. São implicitamente partidos identitários brancos, mas os seus líderes evitam absolutamente ser explícitos quanto a esse facto, quanto mais abraçá-lo.
A Esquerda está na linha da frente no que diz respeito a fronteiras abertas e políticas de imigração causadoras da substituição racial, e recebe a vasta maioria dos votos não-brancos. Por exemplo, nas eleições presidenciais americanas de 2016, Hillary Clinton conseguiu 88% dos votos negros, 69% dos votos asiáticos, e 66% dos votos hispânicos—e ela era uma candidata excepcionalmente fraca. A Esquerda é, além disso, muito aberta quanto à razão porque está decidida a criar uma nova maioria não-branca: os brancos consistentemente votam em partidos conservadores; quando os brancos estão em minoria, os conservadores deixam de poder ser eleitos, e os valores de Esquerda triunfam.[1] Cidade após cidade, distrito após distrito, estado após estado, por todos os EUA, a onda crescente de cor está a afogar o conservadorismo, estabelecendo um país esquerdista de partido único. O mesmo destino espera os países brancos por todo o mundo, a não ser que se trave a imigração não-branca.
A resposta dos conservadores mainstream a este plano flagrante para inundar demograficamente e desempoderar o seu eleitorado é uma mistura confusa de ilusão, covardia, e traição.
Primeiro, os conservadores mainstream nunca saem em defesa dos seus eleitores, porque defender os brancos dos não-brancos é "racismo" e "política de identidade branca". Os conservadores contentam-se em aceitar e até apoiar a política de identidade não-branca, apesar de saberem que isso beneficia desproporcionalmente a Esquerda. (Há uma anedota antiga na América que diz que o único negro num evento do Partido Republicano é sempre o orador principal). Mas os mesmos conservadores estão absolutamente investidos em manter o tabu contra apelos à identidade racial, mesmo apesar da política identidade branca ser a única coisa que os pode salvar.
Segundo, para escapar da acusação de política de identidade, os conservadores insistem em afirmar que o seu objectivo não é o de conservar um povo em particular—americanos, alemães, etc.—mas sim promover um conjunto de valores abstractos. Estes valores são, além do mais, supostamente válidos universalmente, o que significa que deveriam interessar igualmente a pessoas de outras raças e nações. Isto leva à conclusão absurda de que se os americanos fossem completamente substituídos por mexicanos, isso seria um triunfo do conservadorismo desde que a nova nação bronze professasse "el Sueño Americano". ("The American Dream" para os gringos.)
É fácil perceber porque é que a Esquerda quer que a política de identidade branca continue um tabu: Os esquerdistas sabem que essa é a única coisa que pode salvar os brancos da substituição demográfica. Mas por outro lado é difícil perceber porque é que a Direita se apega também a este tabu. Eu costumava achar que os conservadores não tinham princípios. Mas estava enganado. Eles continuarão alegremente a apoiar o tabu contra a política de identidade branca independentemente dos custos. Infelizmente, esta regra foi imposta pelos seus inimigos para os destruir.
A estupidez suicidária do conservadorismo mainstream é uma grande oportunidade para os Nacionalistas Brancos apelarem ao interesse próprio de curto prazo de muitos brancos.
A nossa mensagem é simples: À medida que os brancos se tornam minorias nos seus próprios países, tornar-se-á impossível que os políticos conservadores vençam as eleições. Desta forma, as coisas que os conservadores valorizam desaparecerão. Nos EUA isso significa o fim do governo constitucional limitado, responsabilidade fiscal, iniciativa privada, liberdade de expressão, liberdade religiosa, direito à posse de armas, etc. Estes valores já têm pontos de apoio bastante ténues até nos países brancos, e são quase não-existentes nos países não-brancos. Se desejarmos preservar estes valores, precisamos da política de identidade branca agora.
Os liberais brancos são os pontas de lança na promoção da expropriação branca, por isso serão os mais resistentes à política de identidade branca. Mas até eles levariam que contar no fim. A estratégia liberal é derrotar os conservadores, substituindo-os por imigrantes não-brancos que votarão na Esquerda. Assim que a substituição demográfica criar uma maioria liberal permanente, os liberais acreditam que poderão assegurar o triunfo final da tolerância religiosa, dos direitos das mulheres, legalização de drogas, direito ao aborto, direitos dos homosexuais, serviço de saúde gratuito, financiamento para a artes, ambientalismo, alimentos orgânicos, direitos dos animais, comunidades tranquilas, etc.
Mas nenhum destes valores está estabelecido em grande medida na América Latina, Índia, ou no mundo muçulmano, que são as principais fontes da imigração de substituição. Será que os liberais brancos acreditam realmente que podem impor a sua política a estas pessoas para sempre, mesmo depois dos não-brancos se tornarem a maioria? Esta é uma ideia altamente dúbia. De facto, faz alusão a uma forma inconsciente de supremacismo branco.
Porque haveria uma maioria não-branca em crescimento continuar a dar apoio aos valores dos liberais brancos, que entregaram as suas sociedades? Em vez disso, será que a nova maioria não redesenharia as nações anteriormente brancas à imagem dos seus países, onde os valores liberais brancos não têm lugar? Se sim, então as coisas que os liberais valorizam também desapareceriam, juntamente com a maioria branca.
Uma Esquerda consciente racialmente não é impossível.[2] Nós sabemos isto porque de facto ela já existiu. Por exemplo, nos EUA, Canadá, Austrália, e na Nova Zelândia, a imigração asiática era promovida pelos capitalistas enquanto que a legislação que excluía os asiáticos era promovida pelo movimento trabalhista.
A chave para conquistar os conservadores brancos—e eventualmente os liberais brancos também—é convencê-los de que as coisas que eles valorizam não são universais mas sim particulares à população branca. Nunca teremos capitalismo americano nem segurança social escandinava se as pessoas que criaram estes sistemas forem substituídas por invasores não-brancos. Toda a política branca—de Direita ou de Esquerda—é no final de contas política de identidade branca.
*  *  *
Counter-Currents has extended special privileges to those who donate $120 or more per year.
First, donor comments will appear immediately instead of waiting in a moderation queue. (People who abuse this privilege will lose it.)
Second, donors will have immediate access to all Counter-Currents posts. Non-donors will find that one post a day, five posts a week will be behind a "paywall" and will be available to the general public after 30 days.
To get full access to all content behind the paywall, sign up here:
Paywall Gift Subscriptions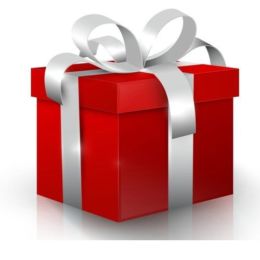 If you are already behind the paywall and want to share the benefits, Counter-Currents also offers paywall gift subscriptions. We need just five things from you:
your payment
the recipient's name
the recipient's email address
your name
your email address
To register, just fill out this form and we will walk you through the payment and registration process. There are a number of different payment options.
Notas
[1] Tom Whitehead, "Labour Wanted Mass Immigration to Make UK More Multicultural, Says Former Adviser," The Telegraph, 23 de Outubro, 2009.
[2] Ver artigos com o tag "racially conscious Left" em Counter-Currents.