This Weekend's Livestreams
Greg Johnson on "The Uppity White Folks Manifesto"& Pox Populi on The Writers' Bloc
Greg Johnson
4,100 words
On Saturday, February 12th, 2022, Greg Johnson will be trying something new on Counter-Currents Radio. Bowing to the many requests to create audio books, he will be reading his essay "The Uppity White Folks Manifesto" from White Identity Politics. (The entire essay is reprinted below.) He will also pause to discuss the essay with the audience and, of course, answer YOUR QUESTIONS. So it is best to read it beforehand. Yes, you have a "homework" assignment. Counter-Currents Radio starts at noon PST, 3 pm EST, and 9 pm CET on:
Sunday, February 13th, 2022, Nick Jeelvy's The Writers' Bloc welcomes Pox Populi to talk about current events such as the Canadian truckers' protests and YOUR QUESTIONS. Starting 1 pm PST, 4 pm EST, and 10 pm CET on:
*  *  *
The Uppity White Folks Manifesto
White people are ready for white identity politics. This is clear from the rise of populist and nationalist politicians and parties around the white world, as well as the research of political scientist Ashley Jardina, which shows that significant numbers of white Americans have positive racial identities, believe the current system is anti-white, reject white guilt, and think it is appropriate for whites to politically organize to protect their collective interests.[1]
This is encouraging news, because it means that the metapolitical conditions for white identity politics are crystallizing. Center-Right parties, however, refuse to cross the line into explicit white identity politics because they are part of a globalist elite that regards white nationalism and populism as the top threats to their hegemony. But that is also encouraging news, for it is an opportunity for genuine white identitarians to establish themselves as a political force.
In The White Nationalist Manifesto, I outlined how we might restore or create homogeneously white homelands.[2] But the vast majority of people who are ready for white identity politics are not ready for full-on White Nationalism.
I use the phrase "uppity white folks" for the people who are ready for white identity politics but not (yet) ready for White Nationalism. They need a manifesto as well. I'm not the guy to write it. I will stick to White Nationalism. But I do have three suggestions for turning uppity white folks into a political force.
1. Make Multiculturalism Work for You
If you don't aim at a white ethnostate, then you are committed to some form of multiculturalism. So you need to make it work for you. Under the present system, however, multiculturalism works only for non-whites, who are encouraged to cultivate group identities and assert them in the political realm. Whites, however, are barred from this. That would be "racism," and racism is the worst thing in the world—but only when practiced by white people, specifically the white majority or founding stock of any given white nation.
Under the present dispensation, it is okay even for white minorities to practice identity politics in white nations. So Swedes can practice identity politics in Finland, but not in Sweden. And Finns can practice identity politics in Sweden, but not in Finland. Being Finnish is an approved ethnic identity in Sweden. Being Swedish is an approved ethnic identity in Finland. But Finns in Finland must define their identity in terms of universal values like openness and tolerance, and Swedes in Sweden must do exactly the same thing. Thus white ethnic identity is good only when it is useful in undermining ethnically defined white states, never good when it is used to maintain them.
This is a morally outrageous double standard, since it puts whites at a systematic disadvantage in their own homelands. If it is legitimate for minorities of all races to be politically selfish, while white majorities are allowed only to think about the common good, that is a recipe for exploitation. Identity politics for white majorities is moral, because it is fair. It is necessary, in order to prevent exploitation. And, since whites will eventually tire of unfairness and exploitation, white identity politics is inevitable as well.
But you can't stop with mere equality. You need to demand special privileges. Bear with me. This isn't as bad as it sounds. Not all peoples can be equal in a multicultural society. For instance, in Spain, the dominant language is Spanish. In Sweden, it is Swedish. Is this "fair" if you are a Finn living in Sweden or an Englishman living in Spain? Yes and no.
Obviously, no society can treat all the languages of the world as equal. Life would simply grind to a halt. Thus one has to privilege the dominant language.
Or languages, because in Spain the Basques and Catalonians have their own languages, and they naturally resent Spanish imperialism. The Basques and Catalonians demand special privileges as indigenous minorities, and the Spaniards have wisely granted them. If they didn't, it would strengthen Basque and Catalonian separatism.
Most people have no moral objections to special privileges for indigenous minorities. The same is true for what can be called historically established minorities, for instance Germans in Hungary or Swedes in Finland. Such populations exist in practically every white society due to historical contingencies like conquests, migrations, and sloppy partitions. Such privileges are a central feature of all multicultural orders.
But for some reason, whites are no longer comfortable with demanding special privileges for the people who founded the state: Spaniards in Spain, Swedes in Sweden, the French in France, (white) Americans in America, (Anglo) Canadians in Canada, (Anglo) New Zealanders in New Zealand, and so forth.
Such privileges objectively exist, of course, for all those born to the dominant linguistic and cultural stocks of these societies. It is a privilege to grow up in a country where one is part of the founding group, so that nothing about the language, culture, history, and public spaces is alien to you.
But people have been taught that asserting and defending these privileges is the moral outrage of "supremacism."
It was wrong for the Japanese to impose themselves on the Chinese and Koreans. It was wrong for the French to impose themselves on Indochina and Africa. It was wrong for the Spaniards to impose themselves on the Aztecs and Incas.
But how did we get to the point where Japanese supremacism is "problematic" in Japan, French supremacism in France, Spanish supremacism in Spain, etc.? Why shouldn't peoples be supreme in their own homelands, as long as other peoples are not denied the same privileges in their homelands?
As for indigenous minorities, fairness requires they either be granted their own homelands or maximum autonomy in their local affairs.
But both founding populations and indigenous minorities should reject the absurd idea of granting civic equality to the entire population of the globe. The only thing we owe foreigners is respect for their basic human rights.
Multiculturalism means different group identities and different group privileges within the same society. To make multiculturalism work for the founding population, they need to assert their special privileges as the founding stock and resist the demographic and cultural erosion of their status.
In practical terms, what would that mean? Let's take the United States for example, although of course the same principles apply to all counties. An American identitarian movement should make three basic demands.
First, the American state must halt and reverse the demographic decline of Americans in America. And by "Americans" we all understand white Americans, the founding stock of the country. In 1965, when America opened its doors to non-white immigration, it was 90% white. Today, the white population is barely over 60%. Because of non-white immigration, low white American fertility, and high non-white fertility, with each passing year, those numbers get worse for white Americans.
American identitarians should demand that, each year, the white American percentage of the American population be a bit larger than the year before. This would entail social and political programs directed specifically to the demographic benefit of white Americans and not other groups.
For instance, the American state would reduce the immigration of non-whites and increase their emigration (for instance by repatriating refugees and reunifying immigrant families in their homelands). It would also reduce incentives for white Americans to emigrate. If white American birthrates are below those of non-white populations, the state should create programs to specifically increase white American birthrates.
Once such policies are in place, the creeping decline of America will be replaced with a creeping renewal. It took half a century to make America into a multicultural dystopia. It might take half a century to fix it. In the meantime, Americans can go about their business as usual, but with the optimism that comes from knowing that their progeny have a bright future ahead, not decline and extinction.
As for the objection that it is unfair to discriminate against non-whites, first, it is completely fair to promote the well-being of a people in its own homeland; it does not prevent other peoples from doing the same in their homelands; second, under the present system, the American government treats non-whites better than white Americans. Why should they have special privileges? If any group should have special privileges in America, shouldn't it be white Americans, the people who founded the country? That's what it is to have a homeland.
Second, the American state must promote the well-being of white Americans in America. The American state should be committed to making sure that every year, white Americans enjoy a better quality of life. This requires social and political programs tailored to the well-being of white Americans and not other groups. A country that cared about its founding stock would not, for instance, let social problems like the mass "deaths of despair" and the opioid epidemic affecting white Americans to go unnoticed and unaddressed.
Third, the American state must secure the cultural dominance and enrichment of white Americans in America. This means that the American state should make the American language, history, and culture normative in America for whites and non-whites alike.
Why shouldn't Americans have a homeland called America? Why shouldn't the American language and culture be normative in America? Why shouldn't the American state prioritize the genetic and cultural interests of Americans? Why shouldn't American identity and history be reflected in the public realm in America? Why shouldn't visiting America, or residing there as a foreigner, be contingent on respecting the American people and their language, culture, and values? That's what it means to have a homeland.
Yet this sort of nationalism is rejected by the entire cultural and political establishment in America and most other white countries. That is the madness of the multiculturalism that has entranced white nations into marching, lemming-like, to their biological and cultural extinction.
2. Ninety-Percent White Nationalism
If an American identitarian movement were to propose reversing the demographic decline of white America, they would need a target number. If the public is not yet ready for homogeneously white ethnostates, that target number must be somewhere under 100%. As an American, I would choose 90%. In 1965, before America abandoned immigration policies that were committed to maintaining a white supermajority, the US was about 90% white.
As for the ethnic breakdown of the non-white percentage, I would leave that completely open. I would, however, make it clear that it could contain representatives of all currently existing non-white groups. This is important to reduce opposition.
First, many whites who are ready for some form for white identity politics will not accept it unless you leave some room for "based" minority outliers, mail-order brides, indigenous minorities, hard-luck groups like refugees and the descendants of slaves, and the purveyors of their favorite ethnic cuisines.
Second, leaving some space for all existing outsider groups would reduce resistance among such populations. Many outsiders might not resist the end of multiculturalism. They might even welcome it. After all, they want to live in white countries because of their white characteristics—high standards of living, law and order, etc.—and they see that these are threatened by multiculturalism. Multiculturalism is just the white majority being gaslighted into a long, drawn-out suicide, with another Third World hellhole at the end of the road. Intelligent non-whites who have escaped such societies don't want to inflict them on their posterity. But they would resist white identity politics if no provision were made for their kind in the future.
This kind of policy seems fair to all parties. Majorities get their homelands back: Denmark for Danes, Hungary for Hungarians, America for Americans, etc. Indigenous and historically established minority groups have a place as well. Even members of more recent immigrant populations can envision a place for themselves. And if they do not want to live as outsiders in a normatively white America, they have homelands to which they can return, and we should give them generous incentives to do so. Everybody has a place, everybody has a future, everybody's interests are taken into account.
Ninety-percent White Nationalism can even deliver a reasonable facsimile of 100% White Nationalism. The ethnostate is the idea of a racially and culturally homogeneous homeland for a particular people. But how homogeneous is homogeneity? In my chapter on "Homogeneity" in The White Nationalist Manifesto, I distinguish three senses of the term:
Strict homogeneity—meaning there are no racial and cultural outsiders at all
De facto homogeneity—meaning that outsiders are present, but citizens are not forced to deal with them, so if one wants, one can live as if one inhabits a strictly homogeneous society
Normative homogeneity—meaning that if outsiders are present, they accept and live by the norms of the dominant group.
Most white societies will reject strict homogeneity. European colonial societies usually have aboriginal relict populations. Others have descendants of slaves and indentured servants. Still others have long-established minority groups like Swedes in Finland. Strict homogeneity just seems unfair to these groups. Beyond that, most white societies are fine with small numbers of foreign residents, foreign students, foreign tourists, and assimilable immigrants.
However, the presence of such people is no threat to a society if it is committed to normative and de facto forms of homogeneity. A 90% American America can still be 100% normatively American. A 90% American America can also allow Americans complete freedom of association and disassociation, so that nobody is forced to deal with outsiders if he prefers to remain separate. Thus people in a 90% White Nationalist society can, if they so choose, live as if it is a 100% White Nationalist society, which should satisfy most people.
Some of the most vocal opponents of 90% White Nationalism will be advocates of the 100% variety. The poison pill for them is the Jewish question, for Jews are long-established minorities in practically every white society. Jews are the leading proponents of multiculturalism and race-replacement immigration. If these policies are rejected, most Jews will feel uncomfortable. Many might even emigrate. But some might remain among the 10%. That possibility might reduce Jewish opposition to 90% White Nationalism, but it will guarantee the opposition of hardcore anti-Semites. Such opposition might, however, improve the overall political prospects of 90% White Nationalism.
3. Medicare for All Plus Slurs
After setting out clear goals, the next step is to gain the power needed to enact your policies. To do that, you must put together a winning political coalition. But that might prove surprisingly easy. It may be as simple as giving the people what they already want.
A very large chunk of the electorate in most white countries is "populist." Populists have two main traits. First, they are somewhat socially conservative and patriotic. Second, they want an interventionist state to protect the interests of the working and middle classes from the elites. Thus they favor social safety nets and barriers to economic globalization.
Our ruling elites want the exact opposite: social liberalism and globalism, including economic globalization, which enriches the elites by allowing them access to cheap labor through both immigration and offshoring.
The current political system is perfectly calibrated to maintain the illusion of democracy while consistently not giving the people what they want: social conservatism and the interventionist state. Instead, the political system reliably gives the elites more of what they want: social liberalism and globalization.
This elite consensus is often called "neoliberalism." Jonathan Bowden described it as a Left-wing oligarchy, a hyper-stratified form of capitalism married to Left-wing identity politics, which is no longer about promoting socialism for the working class. Instead, it is about promoting upward mobility within capitalism for previously marginalized groups.
The people are never given the choice of voting for a platform that gives them exactly what they want: social conservatism and the interventionist state. Instead, the center-Left offers an interventionist state combined with social liberalism. The center-Right offers conservatism combined with pro-business policies.
Given this setup, you'd think that as the Left and Right trade power, the people would get at least half of what they want all the time. But somehow it doesn't work out that way. When the Left is in power, it is more effective at delivering the half of its platform favored by the elites: social liberalism. When the Right is in power, it is also more effective at delivering the half of its platform favored by the elites: tax cuts for the rich, free trade, open borders, etc.
A system in which the majority get none of what they want, all the time cannot be seriously described as a democracy.
But as long as the people have the right to vote, we can change this system. Let's look at some numbers. The populist voting bloc varies from country to country. It also varies depending on how one measures it. A 2015 study of the American electorate by Lee Drutman is highly suggestive.[3] Drutman mapped voters on two axes: their attitudes toward Social Security (a welfare-state measure highly popular among working- and middle-class voters) and immigration (a key trait of globalization).
The populist electorate favored maintaining or increasing Social Security while maintaining or decreasing immigration. This turned out to be 40.3% of the electorate, the single largest bloc. Liberals and Leftists, who favor maintaining or increasing both Social Security and immigration, are 32.9%. Moderates, defined as those who wish to maintain Social Security and immigration at present levels, are 20.5%. "Neoliberals" and free-market conservatives are defined as those who support increasing immigration and lowering Social Security. They constitute just 6.2% of the electorate. Yet their preferences have been consistently triumphing since the late 1980s.
Identitarian populists already have the largest voting bloc on our side: 40.3%. All we need is to win over 10% more of the electorate from liberals and moderates. This should be possible because they want contradictory things: both immigration and Social Security, or, more broadly: both globalization and an interventionist state that promotes the interests of the masses.
But you can't have both. You can't have open borders and free trade as well as high wages and the welfare state. Open borders lower wages and overburden the welfare state. Free trade means dismantling barriers to a single global price for labor, which means pauperizing workers in the First World.
The economic consequences of globalization are clear to anyone who knows basic microeconomics.[4] It should be possible to convince moderates and even some liberals and Leftists that they want incompatible things. Then we must force them to choose. If forced to choose, most will choose First World prosperity and the welfare state over globalization. But we don't even need to convince the majority of them. Based on Drutman's numbers, we need to convince only one in five liberals and moderates to create a solid electoral majority. We can do that.
I have two caveats about Drutman's analysis.
First, elections are naturally fought on more than just two issues. But if you were to poll the electorate on their attitudes toward the welfare state and free trade, or government healthcare and political correctness, or environmental regulations and interventionist foreign policy, you would find roughly the same breakdowns. Populists want a stronger welfare state plus less free trade. They want more government healthcare and less political correctness. They want a cleaner environment and an America-first foreign policy. In sum, populists want nationalism, patriotism, and social conservatism plus an interventionist state that looks out for the majority.
Second, Drutman's issues—Social Security and immigration—can be analyzed purely in economic populist terms. But, as Roger Eatwell and Matthew Goodwin argue in National Populism, economics is not the sole force driving the rise of national populism. Today's populists don't oppose immigration simply because it lowers wages. They also oppose it for identitarian reasons. Immigration is changing their homelands beyond recognition. It is endangering the future of their nations. Thus they want it stopped. Identity, moreover, is not just a contributing factor in modern populism. For many, it is the decisive factor. Indeed, many people would prefer to preserve their national identity and sovereignty even if it makes them less prosperous. By emphasizing identity as well as economics, an identitarian populist movement can appeal to more people and also motivate them to sacrifice economically for its cause.
What would an American identitarian populist movement offer the Right? Patriotism. Social conservatism. An end to political correctness. An America-first foreign policy, which means fewer wars. It would not offer the Right more libertarian economics (including open borders) and neoconservative global interventionism. But those views are unpopular even on the Right.
What would an American populist movement offer the center and the Left? State intervention in the economy, including a welfare state, to help the working and middle classes. Environmentalism. Massive spending on education, infrastructure, and research and development, including space exploration. An America-first foreign policy, which means fewer wars. It would not offer the Left open borders, political correctness, and anti-white identity politics. But those are not all that popular even on the Left.
In short, identitarian populism would offer "Medicare for all + slurs," a phrase that was coined as a parody but sounds like a platform to me.[5]
The free-market Right has long used immigration as a cynical weapon against the welfare state. You can't have open borders and a functioning welfare state. An identitarian populist movement should use the welfare state as a cynical weapon against immigration and neoliberalism more broadly.
Conventional free-market Rightists reject a Scandinavian-style welfare state in America because they fear it would become a fiscal black hole. From a populist point of view, that would be a virtue. A new raft of highly popular entitlements could be used to suck dry centers of elite power: the military-industrial complex, big business, and academia.
One could fund a welfare state through tariffs on foreign manufactured goods and confiscatory taxation of the super-rich, especially those who made their fortunes through outsourcing and open borders. An insatiable welfare state could be used to defund foreign aid, interventions, and wars. It could also gobble up subsidies to higher education. Finally, to keep such a welfare state sustainable, a nation would have to close its borders and repatriate tens of millions of illegal immigrants. That's a plan worth trusting.
This is just a sketch of how an identitarian populist movement could mobilize tens of millions of uppity white Americans who think some form of white identity politics is necessary and moral, even though they are not ready to consider more radical White Nationalist positions like the ethnostate. But these people are still rejected by the political establishment, which holds that identity politics for whites—and only whites—is simply immoral.
Tens of millions of white Americans are realizing that they have no political representation. They increasingly understand that the political system is not just designed to ignore them but to replace them. They are angry and searching for alternatives. This presents an enormous opportunity to talented and ambitious political outsiders. Whoever mobilizes these millions will write the next chapter in the history of American populism.
 Counter-Currents, November 5 and 18, and December 17, 2020
Notes
[1] Ashley Jardina, White Identity Politics (New York: Cambridge University Press, 2019), esp. chapter 3.
[2] Greg Johnson, "Restoring White Homelands," The White Nationalist Manifesto.
[3] Lee Drutman, "What Donald Trump Gets About the Electorate," Vox, August 18, 2015.
[4] For more on this, see my essay "The End of Globalization," Truth, Justice, & a Nice White Country.
[5] To quote a Tweet by Sean P. McCarthy.
*  *  *
Counter-Currents has extended special privileges to those who donate $120 or more per year.
First, donor comments will appear immediately instead of waiting in a moderation queue. (People who abuse this privilege will lose it.)
Second, donors will have immediate access to all Counter-Currents posts. Non-donors will find that one post a day, five posts a week will be behind a "paywall" and will be available to the general public after 30 days.
To get full access to all content behind the paywall, sign up here:
Paywall Gift Subscriptions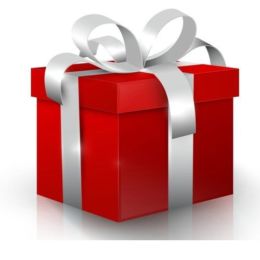 If you are already behind the paywall and want to share the benefits, Counter-Currents also offers paywall gift subscriptions. We need just five things from you:
your payment
the recipient's name
the recipient's email address
your name
your email address
To register, just fill out this form and we will walk you through the payment and registration process. There are a number of different payment options.