The Worst Week Yet:
January 23-29, 2022
Jim Goad
2,812 words
Exciting New Artisanal Beer Aims to Stop Black People from Assaulting Asians
Ever since Donald Trump used the racist term "China virus" to hatefully misrepresent a virus that came from China, many black Americans interpreted it as a dog whistle to begin beating the shit out of Asian-Americans on the streets. In case you didn't get the memo, blacks suffer from an internalized whiteness that makes them think it's okay to pummel non-whites, whereas Asians are plagued with an internalized whiteness that makes them score well on standardized tests, earn high incomes, and commit far fewer crimes than blacks.
Chris Gomez is a half-Hispanic/half-Asian entrepreneur living in Austin, Texas. After becoming aware of a media-fabricated and entirely fraudulent narrative that a white man "shot and killed eight people in an anti-Asian attack in Georgia" last year — it's fraudulent because two of the eight people he killed were white, and there's no evidence suggesting he killed six Asian massage-parlor workers because they were Asian, but there's plenty of statistical evidence that implies the self-described sex addict lives in a country that suffers a dearth of Nordic and African massage parlors — Gomez said, "The first thing I thought of was my older Asian mother. She could be susceptible to hate crime."
Being frank to the point of rudeness, it's likely that if Gomez's mother is indeed "older," she would not have been working as a prostitute, and thus suffered no risk of being shot dead by a Bible-thumping incel.
Despite these facts, a very tiny lightbulb glowed for a couple seconds over Gomez's head as he concocted a scheme whereby a simple artisanal beer might be able to stanch the flow of all the black-perpetrated anti-Asian violence. (The word "artisanal" is used exclusively by 100% pretentious yuppie douches. It derives from an obscure Native American word meaning "overpriced.")
After partnering with Will Golden, a co-founder of Austin Beerworks, Gomez developed and is now marketing "Eastern Philosophy," a strong lager infused with jasmine dragon pearl tea. According to one website, the beer is intended "to help stop anti-Asian hate crime." According to another, the beer's raison d'être is "to end bigotry."
"It's about letting people know that when these incidents happen to them, there's a safe platform and resources for them to go to," Will Golden says. "Hopefully it makes people feel a little bit safer in their communities."
With alcohol-related deaths estimated at around 95,000 a year — which is probably about 94,950 more deaths than are caused by racial hatred toward Asians — it's clear that Asian-Americans should feel safer with more police in their communities than with more alcoholics.
Alcohol is said to be a factor in 40% of all violent crimes, so it's unclear why anyone would think that beer would prevent black people from assaulting Asians. If anything, giving beer to blacks would make them even less inhibited about committing violence than they already are.
Besides that, East Asians are known to suffer high rates of alcohol intolerance, so one could make a case that it's actually this new beer that constitutes an ongoing hate crime against Asian-Americans.
Snow Brown & the Seven Little People
Given current cultural conditions, it was only a matter of time before the 1812 fairy tale "Snow White" by the Brothers Grimm would be taken to task not only for the fact that its main character is white, but also because of the dwarfist bigotry displayed toward her seven undersized helpers.
Standing a mere 4'5" tall and with a net worth estimated at $25 million, actor Peter Dinklage's diminutive stature has proved to be an asset; he has overcome his chromosomal handicap to where every inch of his height is worth nearly a half-million dollars. He has parlayed his deformity to the point where he is the wealthiest Little Person in Hollywood — wealthier even than the tiny freak who played R2-D2 in the Star Wars films.
But just as money and power cannot buy height, they clearly also can't buy happiness. Dinklage remains one angry dwarf. On a recent episode of Marc Maron's podcast, Dinklage vented his itsy-bitsy spleen over the fact that while a new Snow White remake will feature an actress that is mud-brown, the dwarfs remain barely tall enough to touch Snow White's boobs with their hands while standing on their tiptoes:
Literally no offense to anyone, but I was a little taken aback [when] they were very proud to cast a Latina actress as Snow White. But you're still telling the story of Snow White and the Seven Dwarfs. Take a step back and look at what you're doing there. It makes no sense to me. . . . You're progressive in one way, but then you're still making that fucking backward story about seven dwarfs living in a cave together. What the fuck are you doing, man? Have I done nothing to advance the cause from my soapbox? I guess I'm not loud enough. . . .
He had to mention standing on a soapbox, didn't he? Seeing as how even a normal-sized person needs a soapbox on which to morally grandstand, Dinklage at the very least should have stood on two soapboxes to make his point.
Big-Lipped Black American Basketball Player Called Dirty Names by Short, Yellow Slant-Eyed Fans
Sonny Weems is a 35-year-old Arkansas-born black man with stereotypically gigantic lips who had a fairly undistinguished career as an NBA player, averaging 6.5 points per game. After leaving the NBA, he moved to the EuroLeague — where he nearly doubled his per-game points output — and more recently to the Guangdong Southern Tigers of the Chinese Basketball Association, where he's averaged about 20 points per game for the past three years. The 2021-2022 roster for the Guangdong Southern Tigers shows that Weems is one of only two blacks on a team that features 17 Asian players.
After a game last week against the Liaoning Flying Leopards during which Weems scrapped with a 7'1" slope named Han Dejun, both players were ejected. Video shows that, later that night after getting off a team bus, Weems was subjected to the taunts of indigenous Chinamen who kept calling him a "nigger" and telling him to "Get out of China."
As Muhammad Ali famously said, "No Arkansas-born white man ever called me 'nigger' and told me to get out of China."
Florida Proposes Bill that Would Prevent Schools & Businesses From Making Someone Feel "Guilt" or "Discomfort" Due to Their Race
Last Tuesday, Florida Senate Bill 148, written by Republican State Senator Manny Diaz, Jr. and known as the "Individual Freedom Bill," was approved by the state's Senate Education Committee, its first step toward becoming law. The bill is supported by Florida Governor Ron DeSantis, who has gone on record describing Critical Race Theory as "crap." The bill would affect public schools and private businesses. It states:
An individual, by virtue of his or her race or sex, does not bear responsibility for actions committed in the past by other members of the same race or sex. An individual should not be made to feel discomfort, guilt, anguish, or any other form of psychological distress on account of his or her race.
It also protects "any individual, as a condition of employment" from having to endure training which dictates that
[m]embers of one race, color, sex, or national origin are morally superior to members of another race, color, sex, or national origin. . . . An individual, by virtue of his or her race, color, sex, or national origin, is inherently racist, sexist, or oppressive, whether consciously or unconsciously. . . . An individual should feel discomfort, guilt, anguish, or any other form of psychological distress on account of his or her race, color, sex, or national origin. . . . Such virtues as merit, excellence, hard work, fairness, neutrality, objectivity, and racial colorblindness are racist or sexist, or were created by members of a particular race, color, sex, or national origin to oppress members of another race, color, sex, or national origin.
The Florida bill echoes an executive order issued by newly-elected Virginia Governor Glenn Youngkin on his first day in office that stated:
Inherently divisive concepts, like Critical Race Theory and its progeny, instruct students to only view life through the lens of race and presumes that some students are consciously or unconsciously racist, sexist, or oppressive, and that other students are victims. This denies our students the opportunity to gain important facts, core knowledge, formulate their own opinions, and to think for themselves. Our children deserve far better from their education than to be told what to think.
Given the past few years, it feels naïve to glean even a morsel of hope from such gestures, but maybe it's a sign that some politicians are starting to realize there's a huge swath of white voters who've awakened to the fact that they have been targeted for scorn no matter how hard they squirm to appease the assembled forces of anti-whiteness. Standing up against anti-whiteness is the white thing to do.
Disgruntled Mulatto Girl Provides a Handy History of the Word "Nigger" in Punk Rock Lyrics
Imagine how pathetic and idiotic a white person would sound if they described themselves as a lifelong misfit barnacle on the hull of hip-hop music, only to feel alienated and passively abused when they realized that hip-hop is a predominantly black genre.
Mariah Stovall is a light-skinned plump mulatto (mulatta?) who describes herself as "a nigger and Jew." She recently wrote a piece for the Los Angeles Review of Books called "White 'Punks' Singing the N-Word: A Black Punk's Incomplete Playlist," which is an invaluable research guide for anyone who wondered exactly how many times punk rockers used the word "nigger" in their songs but couldn't be bothered to endure the Chinese Water Torture of having to sift through decades of same-sounding two-chord atonal garbage hoping in vain for the occasional N-bomb.
Although she concedes that "Most of these lyrics are attempts to embody and critique characters whose racism (homophobia, misogyny, classism, capitalism, et al) is in direct opposition to the artists' purported allyship" — in other words, the white punk-rock singers were almost always using the word "nigger" to demonstrate that you should never use the word "nigger" — Stovall still couldn't help herself from feeling devalued and reniggerized by it all regardless.
Sample lyrics I tracked down upon Stovall's recommendation, presented merely for the rush of N-words raining down from heaven like so much confectioner's sugar:
Baby, baby, baby is a rock-and-roll nigger
— Patti Smith, "Rock N Roll Nigger," 1978
Whites call 'em names directly to their faces
They say, "Hey there nigga, go back to your own places"
— Necros, "Race Riot," 1979
If you care to take a closer look at the way things really stand
You'd see we're all just niggers to the rulers of this land
— Crass, "White Punks on Hope," 1979
She started to hate every nigger and Jew
Every Mexican that gave her lotta shit
Every homosexual and the idle rich
— X, "Los Angeles," 1980
Do you think that all blacks are niggers?
Ignorance is an attitude
— 7 Seconds, "Racism Sucks," 1980
Well, a black man running in the evening
To a cop is a "nigga crook"
— AK-47, "The Badge Means You Suck," 1980
Braggin' that you know, how the niggers feel cold
And the slums got so much soul
— Dead Kennedys, "Holiday in Cambodia," 1980
Ku Klux Klan will control you
Still you think it's natural
Nigger knockin' for the master race
Still you wear the happy face
— Dead Kennedys, "We've Got a Bigger Problem Now," 1981
Whatcha gonna do?
The Mafia in blue
Huntin' for queers
Niggers and you
— Millions of Dead Cops, "Dead Cops/America's So Straight," 1982
Boy — young & white but you want to make it bigger
Boy — you better watch your step
Cause you're just a white nigger
— The Avengers, "White Nigger," 1983
Fuck their burning cross
Fuck their ugly robes
Fuck their nigger lynching patrol
Fuck the Aryan race
This world is a disgrace
— The Unseen, "Fuck the KKK," 1996
Stovall carefully sidestepped every last sincere use of the word "nigger" by punk-rock bands, notably Skrewdriver, who came up with England's Class of 1977 but have been written out of most punk-rock history books due to their unapologetic racism in songs such as "White Power" and the eternally hummable "Nigger, Nigger." Instead, she focused on the grief and hurt she felt when white punks used the word "nigger" to show the ignorance of people who use the word "nigger."
Although I've been around long enough to remember when the terms "New Wave" and "punk rock" were used interchangeably, British singer and songwriter Elvis Costello — born Declan McManus — was considered to be both "New Wave" and "punk rock" back in the late 1970s, although the thudding fundamentalist sameness of most two-chord punk rock since the dawn of the 1980s would probably disqualify him from being considered "punk rock" by those who were born a decade or two (or three) after punk rock ceased to be even remotely interesting.
But Costello recently announced that he will no longer perform his 1979 anti-Cromwell song "Oliver's Army" because it contains the couplet "Only takes one itchy trigger / One more widow, one less white nigger." Insisting that it is "historically a fact" that his Irish grandfather was called a "white nigger" while in the British army, he says he doesn't want modern people to "accuse me of something I didn't intend."
In March of 1979, Costello — who lost out that year at the Grammys for Best New Artist to black disco group A Taste of Honey — famously got into a drunken argument at a Ohio Holiday Inn lounge with members of classic rocker Stephen Stills' entourage when he defamed James Brown as a "jive-arsed nigger" and Ray Charles as a "blind, ignorant nigger."
And yet, from every possible angle, I find this less offensive than obscure punk rockers saying "nigger" to demonstrate that you shouldn't say "nigger." It's only a word — one of the funniest in the English language — and if you're going to say it, at least say it sincerely. I dare you.
Mitch McConnell Finally Says Something Funny
Turkey-necked Senate Minority Leader Mitch McConnell always has a glazed, vacant stare that makes it appear as if someone has just walloped him in the head with Tennessee Sheriff Buford "Walking Tall" Pusser's four-foot club. Yet he said something last week that was so brutally efficient, I don't even care that it was probably unintentional.
Before the Senate took a vote that stalled something called the John Lewis Voting Rights Advancement Act — which appears predicated on the delusion that black Americans are forbidden from voting as many times as they wish in any given election — a reporter asked McConnell how he felt about the law vis-à-vis "voters of color." McConnell replied, "Well, the concern is misplaced, because if you look at the statistics, African-American voters are voting in just as high a percentage as Americans."
People howled and screamed and wailed and kvetched that McConnell implied that black Americans were not truly Americans. It was almost as wonderful a sentiment as when Daryl Gates, the hard-assed former LAPD chief, speculated that blacks were disproportionately being harmed by police chokeholds because their "veins and arteries do not open as fast as they do in normal people."
"Black Hair Racism" Prevents America's Nappy-Headed Population from Receiving Equal Access to Electroshock Therapy
Amanda Joy Calhoun describes herself as a "Black [sic] woman with long, poofy hair," but seems hell-bent on convincing the world that she is a black woman with shallow, goofy thoughts.
She exults in the fact that 13 states have "passed laws against hair discrimination," but seethes with simian anger at the fact that blacks' often complicated hairdos prevent them from receiving brain-frying One Flew Over the Cuckoo's Nest-style electroshock therapy, AKA electroconvulsive therapy, AKA ECT:
To perform ECT, two electrodes are placed on a patient's scalp in one of four arrangements: right unilateral, bifrontal, bitemporal, or left anterior right temporal placement (although this form is used less often). The right unilateral placement has fewer side effects, although it may be less effective. It is common to start with the right unilateral placement, due to its lower cognitive risk and, if it isn't effective, progress to one of the other approaches. Unless, that is, the patient has voluminous, coiled hair, braids, or locs, like many Black [sic] people. . . . Why should Black [sic] people have to adapt to medical technology that was not designed for them? . . . ECT technology was clearly not made with Black [sic] hair in mind. . . . This perpetuates racism and white supremacy with devastating medical consequences for Black [sic] patients needing this last-chance therapy.
You go, girl! Why should black people have to adapt to anything invented by white people? Why can't they develop medical technology by themselves and for themselves?
Those are honest questions, Amanda Joy. I expect your answers by the morning.
*  *  *
Counter-Currents has extended special privileges to those who donate $120 or more per year.
First, donor comments will appear immediately instead of waiting in a moderation queue. (People who abuse this privilege will lose it.)
Second, donors will have immediate access to all Counter-Currents posts. Non-donors will find that one post a day, five posts a week will be behind a "paywall" and will be available to the general public after 30 days.
To get full access to all content behind the paywall, sign up here:
Paywall Gift Subscriptions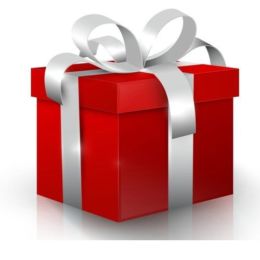 If you are already behind the paywall and want to share the benefits, Counter-Currents also offers paywall gift subscriptions. We need just five things from you:
your payment
the recipient's name
the recipient's email address
your name
your email address
To register, just fill out this form and we will walk you through the payment and registration process. There are a number of different payment options.
Enjoyed this article?
Be the first to leave a tip in the jar!