1,334 words
This spring has yielded a bumper crop of high-profile mass shootings motivated by fearlessly robust racial and ethnic animus. It was only a little over a month ago that a white-hating black man shot up a Brooklyn subway car. On May 11, an Asian-hating black man allegedly shot three at a Dallas hair salon. Three days after that, a black-hating white man killed ten at a Buffalo supermarket. The next day, a Taiwanese-hating former Chinese mainlander shot up a California church.
On Tuesday, an 18-year-old Hispanic male in a southwest Texas town that is four-fifths Hispanic killed two Hispanic teachers and 19 mostly Hispanic schoolchildren. By the time he was finished, gunman Salvador Ramos had piled up nearly twice as many corpses as all four aforementioned shooters combined. Since the shooter, nearly all of his victims, and all of the high-school tormenters and deadbeat family members who allegedly bullied him into such a catastrophic display of retaliatory violence were Hispanic, race ceases to be a motivating factor.
Apart from Tariq Nasheed referring to Ramos as a "white Hispanic" on Twitter, most of the media narrative that emerged while EMTs were still hauling away 10-year-olds in body bags tended to slalom entirely around the topic of race, especially the gunman's inconvenient lack of whiteness. They mostly made it about gun control.
Ramos didn't leave a manifesto. The scraps of his social-media posts I saw before they were all scrubbed from the Internet seemed devoid of any political sentiments whatsoever. He had no apparent girlfriend, but then again, I'm aware of no public statements he ever made that blamed his personal misery on women. He appeared to be creeping on some teen girl from Los Angeles in the hours before the shooting by sending her images of his guns and vague intimations that he was about to do something huge, so apparently he hadn't given up on trying to impress the opposite sex.
Shortly after the massacre, Rep. Paul Gosar (R-AZ) tweeted that Ramos was a "transsexual leftist illegal alien," a statement impressive in that it managed to get everything wrong. Ramos was born in North Dakota and recently relocated to Texas. There's nothing to suggest he had Leftist political sympathies — or sympathy for anything or anyone besides himself. He took pouty selfies in which he appears to be wearing makeup, but there's no evidence he ever claimed to be a female or wore a dress or had his genitals mutilated or was a homosexual. Sexually, he appeared to be only interested in women; several female coworkers at Wendy's accused him of sending them "inappropriate" messages.
Is it possible that there's absolutely no feasible political angle to this massacre? Does the personal always have to be political? I don't think so. Not unless you want or need it to be. Sometimes personality types transcend race and culture and politics. Sometimes social dynamics operate the same way regardless of the society in question.
Can we at least agree that no matter what their political leanings, no one who is socially well-adjusted and of sound mind grabs a rifle and starts blasting schoolchildren? Everything I've read so far about Salvador Ramos fits the personality profile of nearly every other mass shooter in history regardless of race, creed, or religion. Troubled. Loner. Quiet. Bullied. Estranged from his family and his peers. A young man with nowhere to go and nothing to do but explode. Justified or not, this kid hated his life and the world. And the world, justified or not, hated him back.
Ramos' rampage is most similar to 1999's Columbine massacre in that the perpetrators seemed to be equal parts bullying victims and aggressively antisocial assholes themselves.
According to all accounts, Ramos was afflicted with a lifelong stutter and a lisping inflection that led to ceaseless mistreatment at the hands of other kids.
His cousin Mia told reporters that she witnessed him being harassed by other students for his speech impediment and that it probably led to him dropping out of classes before graduating from high school this year: "He wasn't very much of a social person after being bullied for the stutter. I think he just didn't feel comfortable anymore at school."
"He would get bullied hard, like bullied by a lot of people," said Stephen Garcia, who says he was best friends with Ramos in eighth grade. "Over social media, over gaming, over everything. . . . He was the nicest kid, the most shyest kid. He just needed to break out of his shell."
Ramos was also reportedly taunted by other students with anti-gay slurs after posing for a selfie wearing eyeliner. In a culture built on machismo, one risks being called a maricon for such antics.
But according to some peers, Ramos was as much a malicious instigator as he was an innocent target. As society turned its back on him, he made a display of pushing it away. He indulged in all sorts of antisocial behavior such as egging cars and shooting random passersby with a BB gun. He wore black clothes and military boots. He told people he wanted to join the Marines for the sheer joy of killing people. He challenged strangers to boxing matches. According to former friend Santos Valdez, Jr., Ramos once pulled up to a local park with his face covered in cuts. At first he said he'd been scratched by a cat. Then he said he'd been in a fight. "Then he told me the truth, that he'd cut up his face with knives over and over and over," Valdez said. "I was like, 'You're crazy, bro, why would you do that?" Ramos replied that he did it for fun.
Both of Ramos' parents have criminal records. His biological father apparently abandoned him from the get-go. His mother is allegedly a drug addict with whom he'd have frequent screaming matches that led to multiple police visits, one of which he allegedly livestreamed, calling his mother a "bitch" for all the world to see while the cops strained to disentangle another ugly domestic situation.
A few months ago, young Salvador packed up and left mom and her new boyfriend and moved across town into his 66-year-old grandmother's house. On May 16, grandma took him to Applebee's to celebrate his 18th birthday. The next day, he purchased a rifle. Then he purchased several hundred rounds of ammo. Then he bought another rifle.
On Tuesday, he shot his grandmother in the head. She survived.
He then stole her pickup truck and crashed it into a ditch near Robb Elementary School in Uvalde, Texas. He barricaded himself inside a fourth-grade classroom, told everyone they were going to die, and proceeded to snuff the flames out of 21 candles.
He was such a quiet boy.
"I never expected him to do what he did. He's quiet and kept to himself most of the time. I really only had a handful of conversations with him," said his mother's new boyfriend. "He stayed to himself; I really didn't have a relationship with him. He didn't talk much, he was a loner."
"He was very quiet, he didn't talk very much," his grandfather told a TV reporter.
"He felt like the quiet type, the one who doesn't say much. He didn't really socialize with the other employees," said his former evening manager at Wendy's.
"He was the quiet type. And they say that he did like to play those shooting video games, Call of Duty and Modern Warfare," said a man whose son attended the same school as Ramos.
You always have to beware of the quiet types. As they say, still waters run deep. Or sometimes they just go crazy.
Did Ramos do this because everyone picked on him, or did everyone pick on him because they sensed he's the type that would do something like this
I think that all societies — even self-contained, racially and linguistically homogeneous societies near the Mexican border — can go too far with the bullying.
And sometimes, the people they bully can overreact.
*  *  *
Counter-Currents has extended special privileges to those who donate $120 or more per year.
First, donor comments will appear immediately instead of waiting in a moderation queue. (People who abuse this privilege will lose it.)
Second, donors will have immediate access to all Counter-Currents posts. Non-donors will find that one post a day, five posts a week will be behind a "paywall" and will be available to the general public after 30 days.
To get full access to all content behind the paywall, sign up here:
Paywall Gift Subscriptions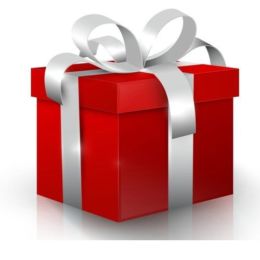 If you are already behind the paywall and want to share the benefits, Counter-Currents also offers paywall gift subscriptions. We need just five things from you:
your payment
the recipient's name
the recipient's email address
your name
your email address
To register, just fill out this form and we will walk you through the payment and registration process. There are a number of different payment options.
Enjoyed this article?
Be the first to leave a tip in the jar!