The Choco-Morocco Sovereign Citizens' Militia
Jim Goad
1,489 words
Ever see one of those "reaction" videos where modern blacks listen to Led Zeppelin songs from 50 years ago . . . and like them?
There's something both endearing and discomfiting about such spectacles. Led Zeppelin is a white thing. Blacks aren't supposed to like them. If they were, I never would have made a habit of blasting "Immigrant Song" at red lights to drown out whatever thudding hip-hop ditty the car next to me was blaring at volumes loud enough to dislodge my tooth fillings. That's right — I've used Led Zeppelin songs to frighten black people, so I'm unprepared about how to emotionally handle the specter of black people enjoying their music.
I feel the same sense of mildly pleased unease about the fact that the offscourings of a certain cuckoo black religious fringe group are now acting like far-Right, all-white, radical anti-government Christian Identity sovereign-citizen Posse Comitatus groups from the late 1960s.
The Posse Comitatus scene was the Led Zeppelin of far-Right radical political movements. It was by whites and for whites, and although it's oddly refreshing to see it dawning on American blacks that the federal government is not the noble protector of blackness that it pretends to be, the whole thing stinks of . . . cultural appropriation?
But, dagnabbit and consarn it, the first thing I see when I start surfing around the news is a story about how a renegade group of black Moorish sovereign citizens is annoying their neighbors in rural Maryland by using a member's property as an open-air machine-gun range. They justify the fact that their raucous all-black gun parties are disturbing the peace and endangering local sheep by claiming that they're immune from federal law because they are not American citizens but rather subjects of an ancient Moroccan Empire that predates the United States and stretched not only from Morocco to Mecca, but all the way to Maryland and even the sunken continent of Atlantis.
It reminded me of the black couple in North Carolina who invaded and occupied a white NASCAR driver's $16 million mansion last summer and claimed they had the right to do so because they are members of the Moorish nation and are thus not beholden to US law.
Over the July 4 weekend in 2021, a group called Rise of the Moors snagged national headlines when 11 of its members were arrested after an hours-long standoff with Massachusetts state troopers who inquired why they were wearing tactical body armor and carrying long guns when none of their guns, nor any of their automobiles, were legally registered.
A month before that, a "self-identified citizen of the Al Moroccan Empire" was arrested for squatting in a house in Newark, New Jersey and claiming that he had every right to do so because the house sat on Moroccan land.
Here in Georgia, a "Moorish" sovereign citizen who was born Timothy Jermaine Pate but who refashioned himself as Akenaten Ali was sentenced in 2020 to 25 years in the pokey for filing false tax returns and false multi-million dollar liens against government officials. In 2018, a black "Moorish" resident of Locust Grove, Georgia killed an officer and died in a firefight with local sheriffs who were attempting to serve him a warrant for failure to appear in court over a simple traffic violation. The gunman, one Tierre Guthrie, had claimed that as a member of the Moorish Empire, he was immune from so-called "American" laws.
In 2017, a "Moorish sovereign" with the unmistakably black name of Markeith D. Loyd shot and killed a female police officer in Florida when she attempted to apprehend him after he'd shot and killed his pregnant girlfriend.
In 2016, a black male named Gavin Eugene Long ambushed and killed three police officers in Baton Rouge, Louisiana. Long was killed in the ensuing shootout. He was later alleged to be a member of Washitaw Nation, which in the 1990s became one of the first groups to crossbreed the goofy religious tenets of the Moorish Science Temple of America with the anti-government tactics of the formerly all-white sovereign citizen movement.
Hell, even Darrell Brooks, the Waukesha Christmas parade slaughterer, unsuccessfully tried to evade multiple murder charges by claiming sovereign citizenship. So did black actor Wesley Snipes, who claimed a "non-resident alien" status when unsuccessfully attempting to fend off tax-evasion charges. Former Subway spokesman Jared Fogle tried to overturn his child sex tourism and child pornography charges by claiming sovereign citizenship. But to my knowledge, neither Brooks nor Snipes nor Fogle also claimed to be Moors.
So who are these "Moors," and why are they acting like such boors?
In 1913, a man who called himself Noble Drew Ali but was either born as Timothy Drew in North Carolina or Thomas Drew in Virginia founded something he called the Canaanite Temple in Newark, New Jersey. He reconfigured it as the Moorish Science Temple of America after relocating to Chicago. Ali peddled the same sort of intensely dumb black theological mumbo-jumbo mishmash of other premade philosophical and religious systems almost as if a DJ was remixing them, preaching that American blacks were the illustrious descendants of the Moroccan Empire, and by extension the ancient biblical Moabites. He seemed to care not that Moab was located in Jordan and was geographically further from Morocco than frickin' Chicago is from Morocco. Ali published something he called the Circle Seven Koran, which mostly consisted of plagiarized passages from The Aquarian Gospel of Jesus the Christ and the Rosicrucian text Unto Thee I Grant. After lifting the first 45 chapters from other sources, Ali penned the final four chapters himself, including this passage:
The fallen sons and daughters of the Asiatic Nation of North America need to learn to love instead of hate; and to know of their higher self and lower self. This is the uniting of the Holy Koran of Mecca for teaching and instructing all Moorish Americans, etc. The key of civilization was and is in the hands of the Asiatic nations. The Moorish, who were the ancient Moabites, and the founders of the Holy City of Mecca.
If he'd ever bothered to look at a map, he would have realized that Morocco is not in Asia.
It doesn't make any sense to me, either, but then again, I ain't black. The whole "Moorish" trope still persists among black fringe groups, but perhaps Noble Drew Ali's most lasting achievement was that W. D. Fard Muhammad, the enigmatic and possibly entirely non-black founder of the Nation of Islam, was apparently a bigwig at the Moorish Science Temple before Noble Drew Ali's death. When Ali died shortly after his main competitor was murdered, W. D. Fard Muhammad would go on to found a much larger and even more idiotic black American metaphysical system.
Sometime in the 1990s, these neo-Moors began incorporating elements of sovereign-citizen doggerel, and a new, even more retarded belief system was born. Apart from the aforementioned Washitaw Nation, Georgia's Nuwabian Nation of Moors — led by a black man named Dwight York, who'd eventually be convicted of multiple counts of child molestation — started receiving tips from white Christian Identity Montana Freemen about how to declare themselves "sovereign citizens," a phrase which apparently no one told them is oxymoronic at its core. It was a defining "you got chocolate in my peanut butter" moment, and thus was born the Moorish sovereign citizen movement.
I've seen sovereign-citizen arguments in one form or another going all the way back to Lysander Spooner's 1867 book No Treason, which argues that the US Constitution, as a legally binding contract, only applied to those who wrote it and those who were able to consent to it while it was written. Both the rural-white militia types and the Moorish black sovereign types argue that they are only subject to common law and not the "commercial" law that hijacked and undermined the US Constitution. Whereas the white militia types may cite the Civil War, or 1871's District of Columbia Organic Act, or the US' abdication of the gold standard as the moment that the federal government rendered itself moot, Moorish sovereign citizens argue that 1786's Moroccan-American Treaty of Friendship unequivocally declares them to be sovereign citizens of Morocco who don't need to obey any of your stinking American laws.
They even shun the use of the word "black," alleging that it's a slave identity foisted upon them by European colonists to mask their true identity as Moorish imperialists. And as Moors — even though they are likely descended from Bantu tribesmen south of the Sahara — this gives them the right to commit, with impunity, any deed which the illegitimate "American" government decrees to be a crime.
I'd like to live in world where I don't have to answer to the US federal government or some geographically and philosophically impaired, rifle-toting African with a fake name and a cheap mail-order fez. Does anyone know where I file the paperwork to declare myself a sovereign entity who is not beholden to any of these clowns?

*  *  *
Counter-Currents has extended special privileges to those who donate $120 or more per year.
First, donor comments will appear immediately instead of waiting in a moderation queue. (People who abuse this privilege will lose it.)
Second, donors will have immediate access to all Counter-Currents posts. Non-donors will find that one post a day, five posts a week will be behind a "Paywall" and will be available to the general public after 30 days.
Third, Paywall members have the ability to edit their comments. 
Fourth, Paywall members can "commission" a yearly article from Counter-Currents. Just send a question that you'd like to have discussed to

[email protected]

. (Obviously, the topics must be suitable to Counter-Currents and its broader project, as well as the interests and expertise of our writers.)
To get full access to all content behind the paywall, sign up here:
Paywall Gift Subscriptions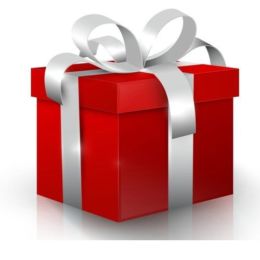 If you are already behind the paywall and want to share the benefits, Counter-Currents also offers paywall gift subscriptions. We need just five things from you:
your payment
the recipient's name
the recipient's email address
your name
your email address
To register, just fill out this form and we will walk you through the payment and registration process. There are a number of different payment options.
Enjoyed this article?
Be the first to leave a tip in the jar!