The Worst Week Yet:
October 9-15, 2022
Jim Goad
2,520 words
Finally, a Hate-Free Group for White People!
If, like me, you've been leapfrogging from one hate group to another for decades, I think we can agree that the main problem is that they always wind up filled with hate.
But just when all seemed hopeless, when there was nothing conceivably positive about being white in America these days, all of a sudden comes along one man with a plan. That man is Stephen Grey, the implausibly optimistic founder of a group called Positive Identity and its new offshoot, Positive Whiteness, which is clumsily subtitled "A Whites Organization for Good!"
One day while he was sitting there staring into space, the idea struck Grey in the side of his head like a lightning bolt: Why not have a pro-white organization, but WITHOUT THE HATE?
Taking this idea and running with it like a squirrel who just discovered a magical radioactive golden acorn, Grey announced the existence of Positive Whiteness to the world only last Tuesday via a very official-looking press release.
On his site's About page, Grey — who makes it very clear that Positive Whiteness is a one-man operation, although he wouldn't mind building it up to a lucrative business if the rest of the world would only finance his selfless vision — distinguishes Positive Whiteness from all of the hateful, bigoted, violent, and negative "Whites organizations" that have preceded it:
Positive Whiteness is a nonpartisan "support everyone" White Community interrace organization dedicated to charitable work, positive culture, fighting racism, and creating media to build a greater world for all. Positive Whiteness was created to counter the destructive way that Whiteness has been used in our time by being a Whites organization for positive unity, creation, and love. In short, a Whites organization for Good!
This all sounds positive so far — extremely positive. Too positive. If you "support everyone," you clearly have bad taste. Grey proceeds to distinguish his fledgling organization from all the preceding ones that operated solely in the "service of evil":
In history when Whiteness is invoked it is used in the service of evil and discriminatory action. Evil such as White Supremacy, racism against non-Whites and other Whites, systematic oppression, neo-Nazism, colonialism, and fascism. Examples such as The KKK, Neo-Nazis, White Nationalists, and so forth are groups that would invoke Whiteness in discriminatory and destructive ways.
Then, almost certainly by accident, Grey notes that globalization has pushed modern whites into a corner where they finally view themselves as a distinct race rather than a faceless norm:
As countries have diversified and people's views of themselves have globalized, many White people in America and around the world are seeing themselves as a race for the first time and developing a racial identity because of it.
White people are not only realizing that they're a race, but they're the "bad" race — the only bad race. And into the whole mess stumbles Stephen Grey with the sort of dumb optimism of a missionary who travels into darkest Africa certain he's not going to be cannibalized. He's positive — in a very abstract and undefined way — about whiteness, but he's negative about the same things that everyone else is about whiteness. You know what I'm talking about: All the racism and the hatred and the KKK and the neo-Nazis, and I'm surprised he didn't throw in the skinheads for good measure.
On his bio page, Stephen Grey shares with the public that he has been diagnosed with autism, and I believe a certain level of autism is necessary to be this cluelessly positive about his organization.
His site explains that to be Positively White in practice, his organization aims to help to clean up filthy black neighborhoods, fight anti-Semitism by providing aid to all those Jewish victims out there being trampled under eternally spiking levels of Jew-hatred, offer emotional support to victims of anti-Asian violence while probably being hesitant to note that the people beating them up are black, and even venture out into Appalachia to share food with poor white people.
Positive Whiteness shows endless pictures of interracial hands clasping, of improbably diverse coalitions of people meeting in public fields to express unrealistic levels of collective joy. It links to articles about how to stop anti-Asian violence, the first African American National Spelling Bee champ, and how Will Smith, known perpetrator of anti-black violence, has a homosexual son who's opening a vegan restaurant where the homeless can eat for free. There's an inspirational piece about how co-workers donated their kidneys to save one another's husbands. There's an extremely inspirational video of a limbless white man wowing a crowd. He doesn't mention being white, but his entire audience is white, and maybe the message here is that if he can be limbless and still hobble around with a smile on his face, you have no reason not to be positive, WHITE MAN!
Positive Whiteness seeks to serve the same retarded need to contrast oneself against the "bad actors" in one's movement, much like the Good Men Project attempted to do with the manosphere or how the universally respected Internet superstar Colin Liddell attempted to morally reform the Alt Right with his much-missed Affirmative Right movement.
There is comedy to be wrought in people's attempts to solve complicated problems with ridiculously simple solutions. About 20 years ago, I had an idea for a pseudo-documentary whose working title was Black . . . Like a Nigger. Its protagonist was an earnest young mentally challenged man named "Randy" who became both outraged and inspired by everything he saw on television about racism, so he took it upon himself to don blackface and approach random black people in public, attempting to hug them in a sincere effort to heal all the hatred that divides us. The film's ongoing punchline was that Randy couldn't understand why all those black people he tried to hug kept beating him up.
Stephen Grey seems like a real-life version of Randy. He may be another one who winds up virtue-signaling himself to death. So far, Positive Whiteness is not doing very well, but Stephen Grey is struggling to remain positive about it. He started a GoFundMe campaign with a $100,000 goal that at the time of this writing was still $100,000 short of its goal. He opened an Instagram account that currently has zero followers.
In a world where white self-interest, and only white self-interest, is framed as "hate," it's impossible to have a "whites organization" without hate. Hate is the main ingredient. It's like trying to bake a cake without cake batter or an oven. It can't be done.
During one brief and uncharacteristic moment of insight, Grey points to the real problem:
The history and reality of the world is filled with different ethnic groups having long running and many times unsolvable division that leads to societal alienation, dehumanization, destruction and bloodshed.
Bingo! The problem isn't that people aren't unrealistically positive enough. It's that "the world is filled with different ethnic groups."
LA's Beaner Politicians Disgraced after Racial Comments Leaked
Mexicans come from a noble bean-farming and bean-eating race. They are known taxonomically as the People of the Bean, but in more vulgar circles, the pejorative of choice is the more flatulent-sounding "beaner." Comprising nearly half of Los Angeles County's population, Mexicans are the area's dominant ethnic group, and we might as well refer to Los Angeles as the Big Bean.
Hispanics, despite their deficiencies, are some of the most racially-conscious people in America, and non-Hispanics ignore this fact at their peril. But despite their numerical strength, Mexicans are still Mexicans, which means they will never muster the organizational and technological prowess to be anything beyond a cluster of mostly illiterate and overweight peasants. The uncomfortable fact is that Los Angeles is simply too Mexican for it ever to be a great city again.
Mexicans sure are a proud people, and I'm not sure why. Why are Mexicans so proud? Why does their pride seem wildly disproportionate to their so-called accomplishments?
Los Angeles boasts of being America's most diverse city, an "honor" which actually goes to Houston. LA is the Tower of Babel, but shrouded amid carbon monoxide clouds. It is far too big and diverse to ever succeed. It's the apocalypse waiting to happen. When America finally falls apart, the first pieces will hit the ground in Los Angeles.
In a multiracial society, is it possible for politics to be non-racial? Of course not. We all sort of assumed that politicians who make a point about their race­ — in other words, all politicians except the white ones — talk mad shit about other ethnic groups in secret among their own.
The Los Angeles City Council was rocked last week after a tape emerged from last November that spotlights three bean-positive members of the council — Nury Martinez, Gil Cedillo, and Kevin de León — kibbutzing with Ron Herrera, who until the tape was leaked was the head of the ultra-powerful Los Angeles County Federation of Labor. The tape reveals the quartet to be acting in tandem as People of the Bean and negotiating for Bean Power and Bean Rights regardless of whom they have to disparage in order to achieve it.
At one point, the tape reveals Herrera assuring the other three bean-counters that his main objective is to further Latino interests: "My goal in life is to get the three of you elected, and you know, I'm just focused on that. I mean, we're like the little Latino caucus of, you know, our own."
The tape also features council member Kevin de León disparaging Mike Bonin, a gay white council member who totes around an adopted black son: "Mike Bonin won't fucking ever say peep about Latinos. He'll never say a fucking word about us."
Gil Cedillo mentions how Mexicans are demographically swarming the Southern Los Angeles area: "From the Comptons to the Gardenas . . . you can't throw a rock without hitting a Mexican."
But it is the super-spicy recorded comments from Nury Martinez — widely touted as the Los Angeles City Council's first Latina president in history — that managed to offend blacks, Jews, whites, homosexuals, Armenians, and even her dark, stubby little co-ethnics, the Oaxacans. Where I come from, offending all those groups is a more impressive accomplishment than being the first Latina president in the LA City Council's history.
Regarding the Oaxacans, Martinez mentioned visiting LA's Koreatown section, which is glutted with Oaxacan immigrants: "I see a lot of little short dark people. I was like, I don't know where these people are from, I don't know what village they came [from], how they got here. Tan feos. [They're ugly.]"
Well, then! I guess we know who's not getting a gilded invitation to my next Dia de Los Muertos costume party.
Martinez offended the Jews — whom she referred to as judios — by alleging that LA's Jewish politicians "cut their deal with South LA," furthering an anti-Semitic trope about how Jews act in collective self-interest.
She disparaged an Armenian councilman by referring to him as "the guy with one eyebrow."
She smeared the council's white members en masse by saying, "It's the white members on this council that will motherfuck you in a heartbeat."
But Martinez's most savage comments were reserved for Mike Bonin and his little token adopted black son:
Go get the airport from his fucking little brother, that little bitch Bonin. . . . Bonin thinks he's black. Not black. I go, "He thinks he's black." . . . Parese changuito [stand up, little monkey]. And I'm just like, I'm over here, oh my God, I'm trying to parent this kid. It's like, you can't do that. I said no. And Mike's not trying to do anything. It's me and Karen Bass on this float trying to check this fucking kid. . . . They're raising this like a white kid, and I'm like, this kid needs a beatdown, like let me give me take him around the corner, and then I'll bring him back.
It's a bit much to threaten beating someone's adopted son, even if the son is merely a dusky status token. "We are appalled, angry, and absolutely disgusted that Nury Martinez attacked our son with horrific racist slurs, and talked about her desire to physically harm him," said Mike Bonin in response to Martinez's comments, which is sort of what you'd expect a white homosexual with an adopted black trophy son to say.
On Wednesday, Martinez's flurry of refreshingly bigoted comments forced her to step down as president of the Los Angeles City Council. In a subsequent debate between Rick Caruso, an Italian Republican who's running for mayor against black female Democrat Karen Bass, a female reporter for Hispanic TV network Telemundo named Dunia Elvir mentioned the Martinez scandal and said, "The next mayor of Los Angeles will be either an African American woman or a white man."
Caruso interrupted the reporter to correct her: "I'm Italian."
"Italian American," said Elvir.
"That's 'Latin,' thank you," Caruso countered. And to be fair, the ancient Romans spoke Latin, so a better case can be made that modern Dagos are more authentically "Latin" than are any Spanish-speaking Mesoamericans.
"I connect with the Latino community," Caruso explained, "but quite frankly my job as mayor is to connect with every community — the Latino community, the Black community, the Asian community, right? The Jewish community."
Sure. Every community except "the white community." The only white man vying for political power in Los Angeles who's not gay and doesn't have a black son won't even admit he's a white man.
Homeless Woman Who Pickpocketed Homeless Dead Pedestrian is Arrested
Society will not improve until we all admit that black people can be of extremely low character, which is a point which I continue to stress every week for the purposes of bettering our society. The winner of the Scummy Homeless Black Woman of the Week Award is Manhattan's 40-year-old Geniece Draper, who has a face that looks like it's been boiled in sewage. Draper has troubled the taxpayers to the tune of more than 50 prior arrests, including at least 14 calls merely because she has a tendency to act like an "emotionally disturbed person."
She's also been arrested for prostitution. How the hell was this woman ever a prostitute? If this woman's life is sad, what does that make the lives of those who paid her for sex?
On October 6, a tractor-trailer ran over a 62-year-old homeless man named Jerome Smith, crushing him to death. Genice Draper, who reportedly was in the possession of a crack pipe at the time of her arrest, was filmed eagerly running up the tractor-trailer which had only moments earlier smashed the life out of Smith's body, ducking underneath the carriage, and eagerly removing the wallet out of Smith's back pocket. To make things even more repulsive, a male voice is heard encouraging Smith to rob the recently deceased.
I have to say, this suggests a lack of character in Geniece Draper. Doing what she did is truly about as inconsiderate as it gets. She doesn't seem like a very nice lady.
Even worse, we are led to believe it is society that has failed her and not she who has failed society.

*  *  *
Counter-Currents has extended special privileges to those who donate $120 or more per year.
First, donor comments will appear immediately instead of waiting in a moderation queue. (People who abuse this privilege will lose it.)
Second, donors will have immediate access to all Counter-Currents posts. Non-donors will find that one post a day, five posts a week will be behind a "Paywall" and will be available to the general public after 30 days.
Third, Paywall members have the ability to edit their comments. 
Fourth, Paywall members can "commission" a yearly article from Counter-Currents. Just send a question that you'd like to have discussed to

[email protected]

. (Obviously, the topics must be suitable to Counter-Currents and its broader project, as well as the interests and expertise of our writers.)
Fifth, Paywall members will have access to the Counter-Currents Telegram group. 
To get full access to all content behind the paywall, sign up here:
Paywall Gift Subscriptions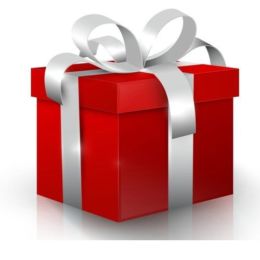 If you are already behind the paywall and want to share the benefits, Counter-Currents also offers paywall gift subscriptions. We need just five things from you:
your payment
the recipient's name
the recipient's email address
your name
your email address
To register, just fill out this form and we will walk you through the payment and registration process. There are a number of different payment options.
Enjoyed this article?
Be the first to leave a tip in the jar!