3,869 words
A különböző rasszhoz tartozók közötti párkapcsolat, főleg a fehér nők és fekete férfiak viszonyának agresszív reklámozása annyira hétköznapi jelenség, hogy újabban már azok sem tudják nem észrevenni, akik a legkevésbé figyelnek oda a társadalmi trendekre. Nemrégen egy bevásárlóközpontban sétáltam, és három nagy posztert láttam három különböző üzletben. A három közül kettő kevert rasszú párt, fehér nőt és fekete férfit ábrázolt, a harmadikon egy fehér pár szerepelt. A legérdekesebbnek azt találtam, hogy a városban, ahol ezek a hirdetések megjelentek, a lakosság 97%-a fehér, és csak 2%-a fekete. Elgondolkodtam azon, hogy mi a célja az ilyen "sokszínű" reklámoknak. El akarják adni a terméket? Vagy a cél inkább a sulykolás, az agymosás, és a hirdető cég "haladó" mivoltának lobogtatása?
Ha mai világunkban szétnézünk, azt feltételezhetjük, hogy a párkapcsolatok több mint fele rassz szempontjából kevert. Ha valakinek semmi információja nincs Amerikáról vagy Európáról, és csak a televíziós adásokból, folyóiratokból, vagy az óriásplakátok és a kirakatok alapján tájékozódik, azt feltételezheti, hogy normális fehér férfiak gyakorlatilag nem léteznek. A hirdetésekben leggyakrabban ábrázolt párkapcsolat a fehér nő és fekete férfi viszonya – ez a kombináció lesz ennek az írásnak a témája.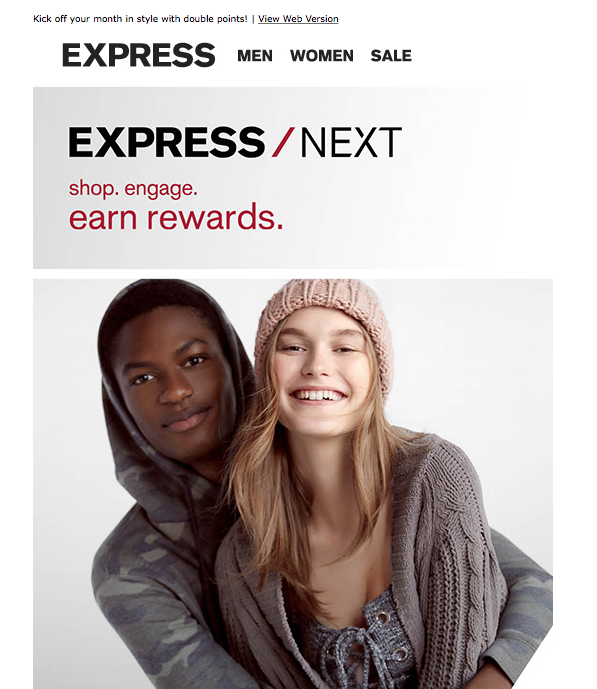 Felmerült bennem, hogy esetleg csak a véletlen műve az, amit azon a délutánon a plázában láttam. De a nők és férfiak, fehérek, feketék, latin-amerikaiak, ázsiaiak és egyéb rasszok 25 lehetséges párkapcsolati kombinációt adnak ki, közülük húsz a rasszkeverő. Ezek a lehetőségek:
Rasszkeverő párkapcsolatok
Fehér nő és fekete férfi, vagy ázsiai férfi, vagy latin-amerikai férfi, vagy máshová nem sorolt rasszú férfi.
Fehér férfi és fekete nő, vagy ázsiai nő, vagy latin-amerikai nő, vagy máshová nem sorolt rasszú nő.
Fekete férfi és ázsiai nő, vagy latin-amerikai nő, vagy máshová nem sorolt rasszú nő.
Fekete nő és ázsiai férfi, vagy latin-amerikai férfi, vagy máshová nem sorolt rasszú férfi.
Ázsiai férfi és latin-amerikai nő, vagy máshová nem sorolt rasszú nő.
Ázsiai nő és latin-amerikai férfi, vagy máshová nem sorolt rasszú férfi.
Latin-amerikai férfi és máshová nem sorolt rasszú nő.
Latin-amerikai nő és máshová nem sorolt rasszú férfi.
Ha a "sokszínűség" célja a reklámokban valóban az lenne, hogy a lehető legnagyobb számú vásárlót szólítsák meg, akkor nagyon különös az a stratégia, hogy ennyire kiemelten kezelik a fehér nő és fekete férfi párkapcsolatát. Az egyik lehetséges kombinációt ennyire túlhangsúlyozzák, miközben a többi lehetőséget figyelmen kívül hagyják – így egyszerűen nem reális elképzelés az, hogy az ilyen hirdetések célja pusztán termékek eladása.
Következmények
Figyelemre méltó és érdekes szakirodalma van a rasszok közötti párkapcsolatoknak és házasságoknak. A kutatások távolról sem merítik ki a témát, de a rendelkezésre álló adatok alapján meglehetősen pontos képet rajzolhatunk az ilyen kapcsolatokról. A Pew Research intézet 2012-ben végzett egy nagyszabású felmérést a rasszok közötti házasságokról, ami jelentős mennyiségű adatot prezentál. 1980 óta a rasszok közötti házasságok aránya 3,2%-ról 8,4%-ra nőtt. Az első házasságok esetében az arány 6,7%-ról 15,1%-ra emelkedett. 2010-ben a leggyakoribb vegyes házasság fehér és latin-amerikai felek közt köttetett, ilyen volt az összes vegyes kapcsolat 43,3%-a, egyéb kevert házasság 30,4%, fehér–ázsiai 14,4%, és a legkevésbé gyakori a fekete–fehér házasság, az összes vegyes kapcsolat 11,9%-a. Természetesen nem minden rasszok közötti párkapcsolat házasság, de használhatjuk a házasságkötésekre vonatkozó adatokat arra, hogy ésszerű következtetéseket vonjunk le az információból a szélesebb társadalomra, és általában a párkapcsolatokra vonatkozóan.
2010-ben a fehérek hajlottak a legkevésbé arra, hogy a saját rasszukon kívül házasodjanak. Kevesebb  mint 10%-uk kötött vegyes házasságot, miközben a latin-amerikaiak, a feketék és ázsiaiak a fehéreknél kétszer, háromszor gyakrabban.[1]
A kevert rasszú házasságok medián jövedelmeit vizsgálva azt találjuk, hogy az összes lehetséges kombinációt vizsgálva a fehér nők fekete férjei keresték a legkevesebbet. Hasonlóképpen a fehér feleség–fekete férj párok voltak a legkevésbé iskolázottak. A többrasszú házasságok közül a fehérek és feketék kapcsolata volt a legkevésbé stabil, és a legnagyobb valószínűséggel ez végződött válással. A fehér nők válási aránya egyébként minden kevert rasszú házasságban magasabb, mint a fehér férfiakkal kötött házasságokban.[2]
Egy kétmillió internetes társkeresős kapcsolatfelvételt elemző tanulmány azt mutatta, hogy a rasszok jellegzetes preferenciát mutatnak. A fehér nők leggyakrabban fehér férfiaknak válaszolnak, és legritkábban fekete férfiaknak.[3] Ezen adatok fényében még inkább különös, hogy a fehér nő–fekete férfi párosítás mennyire gyakori a hirdetésekben.
Nemi úton terjedő betegségek a CDC [Center for Disease Control, kb. a magyar ÁNTSZ megfelelője – a ford.] 2016-os kimutatásában:[4] [5] [6]
Egy 2015-ös tanulmány megvizsgálta azoknak a nőknek a helyzetét, akiknek gyermeke fekete apától született. Lesújtó kép bontakozott ki. Jelenleg a fekete gyermekek 70%-a házasságon kívül születik, viszont amikor az anya fehér és az apa fekete, az arány 97%-ra ugrik. A megkérdezett fehér nők 98%-a jelezte, hogy az apa nem támogatja a gyermeket anyagilag, 97% számolt be arról, hogy az apa nem vesz részt a gyermek nevelésében, és a megkérdezettek 97%-a segélyt igényelt, hogy magát és gyermekét el tudja tartani. Azoknak a nőknek, akiknek házasságon kívül születik fekete férfitól gyermeke, csak a 10%-a fog végül házasságot kötni. Azoknak a fehér nőknek a túlnyomó többsége, akiknek fekete férfiaktól születik gyermeke, a szegénységi küszöb alatt él.[7]
Egy csaknem 10 000 fő megkérdezésén alapuló, párkapcsolati erőszakot vizsgáló 2013-as tanulmány azt a hipotézist vizsgálta, hogy a többrasszú kapcsolatokban nagyobb arányban fordul elő erőszak, mint a rasszon belüli kapcsolatokban. Arra az eredményre jutottak, hogy a fehérekhez viszonyítva a fekete és a többrasszú párok is statisztikailag nagyobb arányban élnek át kapcsolati erőszakot (amely a definíció szerint fizikai vagy érzelmi erőszak, vagy fenyegetés két, elkötelezett kapcsolatban élő ember között). A National Center for Injury Prevention and Control [Balesetmegelőzési Központ] becslése szerint a párkapcsolati erőszak orvosi és pszichés egészségügyi költsége évente 4,1 milliárd dollárra rúg.[8]
Hozzáállás
1958-ban a fehérek között csak 4% volt azoknak az aránya, akik a fehérek és feketék közötti házasságot megengedhetőnek tartották; 2007-ben a fehérek 75%-a válaszolt úgy, hogy elfogadhatónak tartja az ilyen házasságokat. Történelmileg és napjainkban is a feketék és latin-amerikai származásúak magasabb arányban tartják elfogadhatónak a többrasszú házasságokat.[9]
A Pew Research kutatóintézet egy 2011-es tanulmánya szerint a fehérek 40%-a, a feketék 50%-a, a latin-amerikai származásúaknak pedig a 48%-a válaszolta azt, hogy a többrasszú házasságok terjedése társadalmilag pozitív változás. A fehérek 12%-a, a feketék 8%-a és a latinók 9%-a szerint ez negatív jelenség, míg a fennmaradók szerint inkább semleges. Minél fiatalabbak a válaszadók, annál inkább pozitívan értékelik a többrasszú házasságokat, a liberális beállítottságúak szintén hajlamosabbak pozitívumként értékelni a jelenséget, csakúgy, mint a felsőfokú végzettséggel rendelkezők.[10]
Mellékesen jegyzem meg, hogy véleményem szerint – amelyet arra a meglehetősen hosszú időre alapozok, amit a felsőoktatás világában töltöttem – társadalmunk magasan képzett tagjai nem "nyitottabbak", mint az alacsony iskolai végzettségűek. Szerintem egyszerűen arról van szó, hogy minél hosszabb időt tölt valaki a felsőoktatásban, annál inkább magáénak vallja a társadalomkritikai elméletet. Valószínűleg az önkiválasztási torzítás is működik – azok, akik nagyobb valószínűséggel fogadják el a kritikai elméletet, nagyobb valószínűséggel lesznek sikeresek egy olyan környezetben, amely visszhangozza a felfogásukat.
A 2010-es Pew Research tanulmány szerint a válaszadók 69%-a nyilatkozott úgy, hogy negatívumként értékeli, ha a nők egyedül nevelik gyermekeiket, 43% szerint negatív, ha házasságkötés nélkül együtt élők nevelik gyermekeiket, de csak 14% szerint rossz dolog a többrasszú házasság.[11] Különös, hogy az emberek egyszerre támogatják a többrasszú kapcsolatokat, miközben elítélik az ilyen kapcsolatok terjedésének logikus következményeit.
A Pew és a Gallup legújabb kutatásai egyaránt azt mutatják, hogy az amerikai állampolgárok többsége elfogadja a többrasszú házasságokat és párkapcsolatokat. Bár ezek többnyire önbevalláson alapuló, névtelen válaszok, egy agyi képalkotó vizsgálatokat elemző kutatás szerint a társadalmi elfogadottság iránti vágy befolyásolja az eredményt. A torzítást az okozza, hogy a válaszadók a vitás kérdésekre olyan válaszokat adnak, amelyek a nyilvánosságban helyesnek számítanak, és teszik ezt még akkor is, ha a kutatás anonim.
A Journal of Experimental Social Psychology [Kísérleti Szociálpszichológia] c. folyóiratban 2017-ben jelent meg egy kutatás, amely azt vizsgálta, milyen aktivitást mutat az agy insula nevű része, amikor a résztvevők többrasszú párok, ill. azonos rasszú párok képeit látják. A kutatók szerint az insula aktivitása jelzi az érzelmi választ, méghozzá abban az esetben, amikor valaki undort érez – ezért az insula aktivitása az undor és ellenérzés mértékének elfogadott jelzőszáma. A kutatás statisztikailag szignifikáns különbségeket mutatott az insula aktivitását tekintve aközött, amikor a résztvevők azonos rasszú, ill. különböző rasszú párok képeit nézték. Bár a résztvevőknek csak egy kisebb része jelentette ki, hogy nem ért egyet a többrasszú párkapcsolatokkal és házassággal, az elektroenkefalogram (EEG) mást mutatott.
A kutatás során implicit asszociációs tesztet (IAT) is használtak a vizsgálatokhoz, amelyben a résztvevők válaszidejét mérték, miközben többrasszú vagy azonos rasszú párokat kellett humán, vagy állati formákhoz társítani. A résztvevőket két csoportra osztották, az egyik csoportnak előbb undort kiváltó képeket mutattak, a másiknak pozitív képeket. A kutatók arra jöttek rá, hogy rejtett előítéletei miatt minden résztvevő hajlamosabb volt a többrasszú párokat állatokkal társítani, és azok, akiknek előbb undort kiváltó képeket mutattak, még gyorsabban társítottak, azaz még nagyobb mértékű előítéletet mutattak a többrasszú párokkal szemben. A kísérleti alanyok tehát a kevert rasszú párokat megpillantva egyaránt mutattak neurális undor reakciót, és implicit undor reakciót. A szerzők azt írják a tanulmány kivonatában, hogy "ezek az eredmények különösen aggasztóak, ha figyelembe vesszük, hogy dehumanizált célpontok ellen milyen antiszociális reakciókra (például agresszió, erőszakos cselekedetek) lehet számítani."[12]
Pszichológia
Tudjuk tehát, hogy a fehérek hajlanak a legkevésbé arra, hogy más rasszúakkal házasodjanak. Tudjuk, hogy amikor fehér nők más rasszú férjet választanak, nagyobb valószínűséggel válnak bántalmazás áldozatává, lesznek egyedülálló anyák, élnek a szegénységi küszöb alatt; és hogy a fehérek, akik más rasszúakkal létesítenek szexuális kapcsolatot, nagyobb valószínűséggel kapnak nemi betegséget. Tudjuk, hogy a színlelt elfogadás ellenére a fehérek valójában undorral reagálnak a többrasszú kapcsolatokra. Azt is tudjuk, hogy a filmekben, televíziós műsorokban és hirdetésekben megjelenő túlzott "sokszínűség" ellenére az azonos rasszú párok még mindig a többséget alkotják. Akkor mégis mi a célja a zajos propagandának?
David Vinjamuri írja a Forbes magazinban: "Mi az előnye annak, ha nemek, etnikumok és szexuális preferenciák szélesebb skálája jelenik meg a médiában és a hirdetésekben? Röviden szólva, könnyebben azonosulunk olyanokkal, akik úgy néznek ki, mint mi."[13]
Michelle Castillo a CNBC tévécsatornán azt állítja, hogy az amerikaiak még több "sokszínűséget" szeretnének a reklámokban – ennek alátámasztására egy 2 000 fő megkérdezésére alapozott kutatást hoz fel, ahol a résztvevők 66%-a válaszolta azt, hogy a hirdetés sokszínűsége az egyik szempont, amelyet figyelembe kell venni a vásárlási döntések meghozatalakor.[14]
Ezek legjobb esetben is csak kifogások. Nem válaszolják meg azt a kérdést, hogy miért látunk újra és újra kizárólag fehér nőket fekete férfiakkal. Egy pillanatig sem hiszem el, hogy a "sokszínűség" jelszava alatt futó, rasszkeverést ábrázoló reklámok célja ruhanemű, mosópor vagy gabonapehely értékesítése lenne. Itt egyszerűen propagandával van dolgunk. A cél egy torz világkép kialakítása, az engedelmesség kikényszerítése, a megalázás és a kigúnyolás. A fehér férfi az utolsó védelmi vonal, amely feltartóztatja a társadalom uralására törekvő ellenséges elitet. A fehér nőket nem azért mutogatják nemfehér férfiakkal, hogy termékeket adjanak el – ez egy pszichológiai hadviselési taktika, ahol a háború a civilizációnk ellen irányul. Nagyon ritkán jelennek meg a reklámokban fehér férfiak pozitív színben. Szinte mindig elhízott, nevetséges, ügyetlen, bugyuta figurák, akik rá vannak utalva a nőkre és a nemfehérekre, és csak arra várnak, hogy megmentsék őket. A filmektől a televíziós műsorokon keresztül a reklámokig egyre inkább uralkodó ez a fehérellenes megközelítés.
A többrasszú kapcsolatok növekvő elfogadottsága az utóbbi 70 évben kizárólag az egyre erősödő propaganda eredménye. A következmények társadalmi és egyéni szinten is nem kívánatosak – vajmi kevés jó származik abból, ha fehér nőket arra biztatunk, hogy saját rasszukon kívüli partnerekkel lépjenek kapcsolatra vagy házasságra. Amit látunk, az egy rendszerszintű támadás a fehér identitás ellen, ami csak egyik aspektusa a nyugati világban egyre inkább normalizálódó fehérellenes hadviselésnek.
A reklámok pszichológiai hatásai jól dokumentáltak. A reklám az érzelmi befolyásolás segítségével képes rávenni embereket arra, hogy gyengébb minőségű terméket vásároljanak.[15] Kutatások szerint egy átlagos amerikai naponta akár 5 000 hirdetéssel is találkozik. Az Amerikai Pszichológiai Társaság arra a következtetésre jutott, hogy kapcsolat van az egészségtelen termékek reklámozása és a gyermekkori elhízás, valamint a dohány- és alkoholhirdetések és a fiatalok dohányzási és italozási szokásai között. A Társaság szerint ezek a hatások olyan erősek, hogy indokolt a gyermeket célzó reklámok szigorú szabályozása.[16]
A reklám hatása annyira erős, hogy képes a racionalitáson alapuló meggyőződések felülírására, tudatalatti ellenérzések felkeltésére, és képes rávenni bennünket arra, hogy felelőtlen döntéseket hozzunk.[17] Továbbá a reklám képes arra, hogy elfogadóbbá tegyen bennünket, és ezáltal társadalmi változásokat kényszerítsen ki. A kevert rasszú párok, valamint az LGBT [leszbikus, homoszexuális, biszexuális, transznemű] személyek megjelenése a reklámokban nem kis mértékben járult hozzá a közvélemény átalakításához.[18] Bár az undor, mint elemi reakció megmaradt, a társadalom külsődleges hozzáállása ma elfogadja a degenerálódás és a társadalmi hanyatlás minden efféle formáját.
A veszély
Nem csak a nyugati világban élő fehérek látják a fehér nőket fekete férfiakkal ábrázoló képeket. Ezek a képek hatnak a fekete férfiakra is. A filmipar, a televízió és a reklámok azt az üzenetet közvetítik feléjük, hogy nemcsak természetes, de gyakori is, hogy fehér nők fekete férfiakat választanak. Nincs kétségem afelől, hogy ezek a képek hozzájárulnak a fehér nőket nemfehér férfiak részéről érő egyre gyakoribb támadásokhoz. Világos üzenetet küldenek a fekete férfiaknak: a fehér nők vágynak rád. De annak ellenére, hogy elhitették velük, hogy a fehér nők őket akarják, a valóságban elutasítással találkoznak. Erre gyakran dühkitörésekkel reagálnak (amint az ebben a videóban is látható),[19] és azt gondolják, hogy csak azt veszik el, ami "az övék". A többrasszúak által elkövetett nemi erőszak esetek csaknem 100%-ában az áldozat fehér nő, az elkövető pedig nemfehér férfi [National Crime Victimization Survey – Nemzeti Áldozatkutatási Felmérés, 2008, Table 42]. A képek a reklámokban nem kis részben felelősek a valóságot torzító érzékelésért, és nemcsak egy biológiailag leromló társadalom kialakítását segítik elő, de konkrét veszélybe sodorják a fehér nőket.
A szállítók
A legújabb, és talán legagresszívabb példa a fehérellenes propagandára a Netflix háromrészes reklámkampánya. A sorozat címe The Couple [A pár], főszereplője egy fehér nő és egy fekete férfi. Az Open Relationship [Nyitott kapcsolat] című rész két párt ábrázol, egy kevert rasszú párt és egy fehér párt, ahol a fehér férfi kicsi, gyenge, bizonytalan önértékelésű, "nem haladó" és "begyepesedett". Fehér barátnője gyorsan félre is állítja, és a kevert rasszú párral tölti az időt. A fekete férfi megalázó módon szó szerint ellopja a fehér férfitól a nőt. És ez egy reklám, amelynek állítólagos célja az, hogy minél több embert vegyen rá a Netflix előfizetésére.
Felfigyeltem arra, hogy ez a reklám nem a fehér etnikai mazochizmus terméke, hanem valami sokkal nyugtalanítóbb. A három reklámfilmet a Los Angeles-i székhelyű HLG Studios gyártotta. A HLG számtalan nagy amerikai márka számára dolgozott, gyorséttermektől kezdve bankokon és technológiai cégeken keresztül a nagy ruházati áruházakig. A HLG alapítója Yuri Baranovsky, egyúttal ő a rendezője a Netflix rasszkeveredést népszerűsítő, fehérellenes propagandafilmjeinek. Baranovsky zsidó.[20]
Ez az információ felkeltette az érdeklődésemet, és elindított egy olyan úton, amelyen aztán a reklámipar legmélyebb bugyrait jártam be. Hamarosan rájöttem, hogy a szektor nagyjából ugyanúgy működik, mint a média világa. Mindössze 4 megacég tulajdonában van a nyugati reklámügynökségek túlnyomó többsége. Ezek a New York-i Omnicom csoport, a londoni WPP, a párizsi Publicis és a szintén New York-i Interpublic. Az ötödik legnagyobb cég a világon a tokiói székhelyű Dentsu.
A New York Times szerint ezek a vállalatok olyan hatalmasak, hogy a hirdetési pénzek mozgatásával "képesek indirekt módon alakítani a tévécsatornák műsorpolitikáját, és halálra éheztetni vagy felfuttatni nyomtatott magazinokat."[21] Mindegyik céghez több tucat, esetenként több száz kisebb ügynökség tartozik – csak az Omnicom több mint 150 reklámcéget vásárolt fel.
Az Omnicom vezérigazgatója jelenleg az ír származású John Wren. Az alapítók: Allen Rosenshine, Keith Reinhard és John Bernbach, mindhárman zsidók.[22]
A Publicis vezérigazgatója hosszú ideig (1987–2017) Maurice Lévy volt, aki rabbi nagyapját nevezte a példaképének.[23] Az antiszemitizmus elleni harcban játszott szerepéért és a "sokszínűség" kitartó népszerűsítéséért megkapta az Anti-Defamation League [Rágalmazásellenes Liga] kitüntetését.[24]
A londoni WPP-t a zsidó származású Martin Sorrell alapította, és jelenleg is ő igazgatja.[25]
Az Interpublic Group (IPG) elnök-vezérigazgatója Michael Isor Roth. Nem találtam az etnikai hovatartozására vonatkozó adatokat. Azonban a Charlottesville-i eseményekkel kapcsolatban Roth körlevelet írt az IPG 50 000 alkalmazottjának, amelyben elítélte a "fehér felsőbbrendűségi ideológiát", és az egész eseményt "mélyen felkavarónak" nevezte. [Charlottesville-ben 2017. augusztus 11–12-én szélsőjobboldali csoportok tiltakoztak az ellen, hogy lebontsák az amerikai polgárháború déli főparancsnokának, Robert E. Lee tábornoknak az emlékművét. Az esemény során utcai összecsapások alakultak ki szélsőbaloldali ellentüntetőkkel, egy baloldali nő eddig tisztázatlan módon életét vesztette. – A ford.] Roth kifejtette, hogy az efféle demonstrációk nem tolerálhatók, és a "sokszínűség" amerikai érték. Végül kifejtette, hogy Charlottesville nem politikai kérdés, hanem "az alapvető emberségről szól, és arról, hogy kiálljunk amellett, ami helyes."[26] Egyetértek Roth megállapításával, hogy a mozgalmunk sok szempontból nem politikai jellegű, hanem az emberségről szól, és arról, hogy mi a helyes. A különbség köztünk annyi, hogy mi nem tartjuk a saját népünk kulturális felszámolását és kifosztását az emberségességgel összeegyeztethetőnek. Jogunk van létezni, függetlenül attól, hogy Roth-nak és társainak ez tetszik-e, vagy sem.
Egy rövidke pillanatig azt hittem, rátaláltam valamire. Úgy tűnik, a zsidók és zsidó származásúak túl vannak reprezentálva a reklámiparban, a kezdő kisvállalkozásoktól a sokmilliárdos forgalmú nagy cégekig mindenütt, ahol fehérellenes sztereotípiákat propagálnak, és a "sokszínűséget" és a "befogadást" népszerűsítik. De mindez biztosan csak véletlen egybeesés…
Ha le akarsz rombolni egy civilizációt, hogyan kezdesz hozzá? Ha az a célod, hogy a problémás csoportok számarányának növelésével káoszt idézz elő a társalomban, milyen fegyvert választanál? A civilizáció lerombolását a társadalom egyik sarokkövének, a családnak a lerombolásával érdemes kezdeni. És van-e jobb mód a fehér család megsemmisítésére annál, mint hogy arra biztatod a fehéreket, különösen a fehér nőket, hogy idegen férfiakkal lépjenek kapcsolatra – akik aztán nagy valószínűséggel nem fogják őket támogatni, és nem fognak részt venni a gyermeknevelésben? Ha szeretnél egy kaotikus, és éppen emiatt könnyen irányítható társadalmat kialakítani, célszerű úgy intézned, hogy az állam nevelje a gyerekeket, a nők az államtól függjenek, a férfiak pedig a saját népük által megvetett, a társadalom peremére szorított páriák legyenek. Mi lenne egy nép felszámolásának legjobb módja, ha nem az, hogy népszerűsítünk olyan kapcsolatokat, amelyekből sosem születnek fehér gyermekek, és amelyek természetüknél fogva a problémás társadalmi csoportok létszámát duzzasztják?
A média és a hirdetők olyan kultúrát alakítottak ki, ahol a fehérellenes gyűlölködés mindennapos. Ezek a vállaltok nem egyszerűen a "sokszínűséget" népszerűsítik, nem csak a fogyasztók szélesebb rétegét akarják megcélozni. Gyakorlatilag a fehér nők bántalmazását propagálják. Olyan viselkedési mintákat reklámoznak, amelyek következménye az, hogy a fehérek között egyre gyakoribbak a fertőző betegségek, és az egyre több apa nélkül felnövő, szegénységben élő gyerek, akiket aztán az adónkból kell eltartani. Nem egyszerűen termékeket akarnak eladni nekünk, hanem a nemzetet, a mi nemzetünket akarják átalakítani úgy, hogy mi már ne legyünk benne. Azt mondják, hogy nem jó, ha fehér gyerekek születnek. Azt mondják, a fehéreknek el kell tűnniük a társadalomból. De mi ezt nem fogjuk hagyni.
Ébernek kell lennünk, nyitott szemmel kell járnunk, és rá kell mutatnunk az állandó támadásokra. Amikor olyan hirdetést látok, amely abszurd módon hirdeti a "sokszínűséget" és a rasszok keveredését, minden egyes alkalommal megosztom az interneten a családtagjaimmal és a barátaimmal, hogy felnyissam a szemüket. Személyes listát vezetek azokról a cégekről, amelyek a rasszok keveredését propagálják, és nem vásárolok náluk. Ha "sokszínű" vásárlókat akarnak, semmi akadálya. Amikor az ellenséges elitek azt az üzenetet küldik felénk, hogy a fehér férfinak nincs helye a társadalomban, a mi dolgunk az, hogy helyet biztosítsunk neki. Hogy legyen tere, de ami még ennél is fontosabb: célja. A civilizációnk jövőjét, a népeink jövőjét csak egyetlen népcsoport biztosíthatja: mi magunk. Sok szempontból mi vagyunk az élcsapat, és egy olyan rendszer ellen küzdünk, amely a kihalásunkra játszik.
Minden, a fehérekkel szemben ellenséges üzenetet hordozó filmet kritizálni kell, és a publicistáinknak, szerkesztőinknek ízekre kell szedniük ezeket. Megvan az intellektuális képességünk, hogy saját kritikusaink legyenek, hogy felvegyük a harcot a kulturális támadásokkal szemben, és tudassuk a jelenlegi megszálló erőkkel, hogy kiírhatnak bennünket a buta reklámjaikból, az ostoba tévésorozataikból, a degenerált filmjeikből, és telerakhatják a magazinjaikat rasszkeverő propagandával, de csak ennyit tudnak elérni, nem többet.
Zárásként nézzük meg, mi a helyzet a Dentsunál, a japán hirdetési óriásnál. A cég egész története során a vezetés japánokból állt.[27] Minden júliusban az új belépők és az újonnan előléptetett menedzserek elutaznak, hogy megmásszák a Fudzsi-hegyet. Ez az 1920-as évek óta hagyomány náluk. A rasszkeveredés propagálása és a degeneráltság tobzódása közepette tanulhatnánk a japánoktól. Bár nem hibátlanok – a Dentsu a munkatársak túlóráztatásáról ismert –, de követendő példa, ahogyan tisztelik hagyományaikat, hazájukat, a természetet, a nemzetet, és ahogyan tisztelik egymást.
És mi mit tegyünk? Itt van előttünk a saját képletes Fudzsi-hegyünk, minden hajnalban az ég felé nyújtózik, és arra vár, hogy meghódítsuk. Én azt mondom, hogy ebben az ellenséges környezetben, amely csak arra vár, hogy lefeküdjünk és megadjuk magunkat, induljunk el felfelé, húzzuk fel egymást erre a hegyre – most, ahogyan korábban mindig is tettük.
Fordítás: Csató Pál
Jegyzetek
[1] Wang, Wendy. "Chapter 4: Public Attitudes on Intermarriage." Pew Research Center's Social & Demographic Trends Project, 15 Feb. 2012, www.pewsocialtrends.org/2012/02/16/chapter-4-public-attitudes-on-intermarriage/.
[2] Zhang, Yuanting, and Jennifer Van Hook. "Marital Dissolution Among Interracial Couples." Journal of Marriage and Family, Blackwell Publishing Inc, 27 Jan. 2009, onlinelibrary.wiley.com/doi/10.1111/j.1741-3737.2008.00582.x/full.
[3] King, Ritchie. "The uncomfortable racial preferences revealed by online dating." Quartz, Quartz, 20 Nov. 2013, qz.com/149342/the-uncomfortable-racial-preferences-revealed-by-online-dating/.
[4] "2016 Sexually Transmitted Diseases Surveillance." Centers for Disease Control and Prevention, Centers for Disease Control and Prevention, 26 Sept. 2017, www.cdc.gov/std/stats16/minorities.htm.
[5] "Genital Herpes." Centers for Disease Control and Prevention, Centers for Disease Control and Prevention, 22 Sept. 2017, www.cdc.gov/std/herpes/stats.htm.
[6] "HIV/AIDS." Centers for Disease Control and Prevention, Centers for Disease Control and Prevention, 29 Nov. 2017, www.cdc.gov/hiv/statistics/overview/ataglance.html.
[7] Calloway, Tiffany N. "Ninety Two Percent: Examining the Birth Trends, Family Structure, Economic Standing, Paternal Relationships, and Emotional Stability of Biracial Children with African American Fathers." SSRN Electronic Journal, 2015, doi:10.2139/ssrn.2625893.
[8] Martin, Brittny A., et al. "Intimate Partner Violence in Interracial and Monoracial Couples." Family Relations, vol. 62, no. 1, 2013, pp. 202–211., doi:10.1111/j.1741-3729.2012.00747.x.
[9] Gallup, Inc. "Most Americans Approve of Interracial Marriages." Gallup.com, 16 Aug. 2007, news.gallup.com/poll/28417/most-americans-approve-interracial-marriages.aspx.
[10] Wang, Wendy. "Chapter 4: Public Attitudes on Intermarriage." Pew Research Center's Social & Demographic Trends Project, 15 Feb. 2012, www.pewsocialtrends.org/2012/02/16/chapter-4-public-attitudes-on-intermarriage/.
[11] Ibid.
[12] Skinner, Allison L., and Caitlin M. Hudac. "Yuck, you disgust me!" Affective bias against interracial couples." Journal of Experimental Social Psychology, vol. 68, 2017, pp. 68–77., doi:10.1016/j.jesp.2016.05.008.
[13] Vinjamuri, David. "Diversity In Advertising Is Good Marketing." Forbes, Forbes Magazine, 20 Mar. 2017, www.forbes.com/sites/davidvinjamuri/2015/12/11/diversityinadsisgoodmarketing/#376232b54248.
[14] Castillo, Michelle. "Study: Americans want more diversity in ads." CNBC, CNBC, 7 Mar. 2016, www.cnbc.com/2016/03/07/study-americans-want-more-diversity-in-ads.html.
[15] Markman, Art. "What Does Advertising Do?" Psychology Today, Sussex Publishers, 31 Aug. 2010, www.psychologytoday.com/blog/ulterior-motives/201008/what-does-advertising-do.
[16] Dittmanin, Meliss. "Protecting Children from Advertising." Monitor on Psychology, American Psychological Association, June 2004, www.apa.org/monitor/jun04/protecting.aspx.
[17] Tytyk, Kimberly. "The Psychology of Advertising,Manipulation in Advertising | StopAd." StopAd Blog: Practical Content and Insights, Not Just about Ads, StopAd, 323 Oct. 2017, stopad.io/blog/manipulating-maslow-how-advertising-is-hijacking-our-heads-and-making-us-unhappy.
[18] Scheybani, Omid. "How Advertising Has Become an Agent of Social Change." Medium, Medium, 11 Feb. 2015, medium.com/@moonstorming/how-advertising-has-become-an-agent-of-social-change-148aa0ef303a.
[19] Black immigrants in France hit white girl for not giving number, https://vimeo.com/91783904
[20] "Biography Yuri Baranovsky." IMDb, IMDb.com, www.imdb.com/name/nm3060354/bio?ref_=nm_ov_bio_sm.
[21] [21] Elliott, Stuart. "Advertising's Big Four: It's Their World Now." The New York Times, The New York Times, 30 Mar. 2002, www.nytimes.com/2002/03/31/business/advertising-s-big-four-it-s-their-world-now.html.
[22] Delo, Cotton. "DDB's Keith Reinhard on the Origins of Omnicom – Beet.TV." Beet.TV – The Root to the Media Revolution, 5 Aug. 2015, www.beet.tv/2015/08/reinhard-ddb-2.html.
[23] Thejc.com, www.thejc.com/news/world/maurice-levy-s-inspiration-his-grandfather-rabbi-1.43194.
[24] "French Advertising Magnate Honored By ADL." Anti-Defamation League, www.adl.org/news/press-releases/french-advertising-magnate-honored-by-adl.
[25] Bunder, Leslie. "Top Jewish Earners." Top Jewish Earners, 11 Mar. 2003, www.somethingjewish.co.uk/articles/553_top_jewish_earners.htm.
[26] Coffee, Patrick. "IPG's Michael Roth Becomes First Holding Company CEO to Speak Out on Charlottesville Violence via Internal Memo." AgencySpy, AgencySpy, www.adweek.com/agencyspy/ipgs-michael-roth-becomes-first-holding-company-ceo-to-speak-out-on-charlottesville-via-internal-memo/135876.
[27] "Corporate History." Corporate History – WHO WE ARE – DENTSU INC., www.dentsu.com/whoweare/sp/summary/corporatehistory.html.