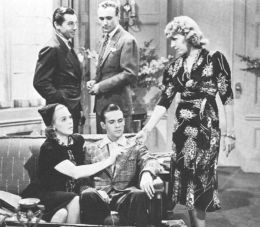 2,053 words
As a man who has far more historical perspective than most people merely by dint of the fact that I'm much older than most people, I'm startled by how drastically public attitudes have changed toward alcohol, tobacco, and marijuana since I was a beardless, clueless, and curious youth in the 1960s.
Back then, booze and cigarettes were as American as hot dogs, apple pie, and black men playing banjos. Mom and dad both smoked cigarettes — mom smoked Kents, dad smoked Parliaments. Mom didn't drink, but dad drank enough to make up for her teetotaling: a full bottle of scotch or whiskey every day. Always hard liquor: Cutty Sark, Seagram's, or Canadian Club. Never beer, but a fifth of hard liquor. Every drop in the bottle. Every day. Dutifully. Like it was his job. Like he didn't already have too many jobs.
But mom and dad were both appalled at the very idea of marijuana. As was most of the country, except for the 4% of Americans who risked public scorn and possible arrest by admitting to pollsters that they'd ever sampled the vile demon herb.
Marijuana was the Devil's weed, the "Assassin of Youth," and anyone who encouraged people to get stoned deserved to get literally stoned. In public. With rocks. And a cheering crowd. The hysteria was so intense, federal money was funding the spraying of the carcinogenic compound paraquat over marijuana fields in Mexico, a policy that Ronald Reagan continued into the early 1980s, only he was spraying fields on our home turf in the state of Georgia. Rather than paying attention in class during my senior year in high school, I'd fill my notebook with cartoons mocking all the reefer madness.
If you had told me back then that in the far-off sci-fi futuristic year of 2022, Americans would see alcohol and tobacco as more dangerous than marijuana, I'd have wondered what you were smoking. If you'd told me that in 2022, more Americans would admit to recent marijuana use than recent tobacco use, I would have figured you'd swallowed a pound of magic mushrooms and were hallucinating.

A Gallup poll from August 16 found that Americans were split right down the middle regarding whether they thought marijuana was beneficial or harmful to its users or society as a whole. About 48% of Americans say they've tried it at least once, which is up from a mere 4% in 1969. The results also skew along age lines: about a third of those aged 18 to 34 report marijuana use, while only 7% of those over 55 say they currently use it.
And according to another Gallup poll released last Friday, more Americans now smoke weed than smoke cigarettes. This is a historical first. Current tobacco use (11%) is less than a quarter of what it was in the 1950s, while marijuana use (16%) has quadrupled since 1969. Alcohol use in America (67%) has remained constant since the 1930s.
The Centers for Disease Control (CDC) says that nearly half a million Americans die every year as a result of smoking tobacco. They say "tobacco use is the leading preventable cause of death in the United States." Recent Gallup polls find that 97% of Americans say smoking is "very" or "somewhat" harmful. Over 90% of Americans say it causes cancer. A similar quotient of smokers say they wish they'd never taken up the habit.
According to CDC stats, "excessive alcohol use was responsible for more than 140,000 deaths in the United States each year during 2015–2019." This includes not only damaged hearts and livers, but the 11,000 or so people, many if not most of them completely sober, whose lives are cut short because some careless asshole decided to drink and drive.
Alcohol is also neurotoxic and can lead to various forms of brain damage, some of them irreversible.
But Americans have a strange and often paradoxical relationship with alcohol. According to recent Gallup polls, even the roaring majority of "regular drinkers" say that alcohol is harmful both toward those who use it and society at large. Despite this, fewer than one in five Americans say that alcohol use is morally unacceptable, and hardly anyone encourages its prohibition.
Despite all the anti-marijuana propaganda I inhaled during my youth, it's very difficult to tally its death toll. It's dangerous to smoke anything, but I'm unaware of any studies showing that smoking marijuana has led to lung cancer. I've also never seen documentation of someone dying from an overdose of cannabis.
Some point to stats claiming that automotive deaths have increased in states where marijuana is legalized. The problem with sifting through the data is that most tests for cannabis in the bloodstream do not distinguish between usage within the past few hours — during which intoxication and resultant impairment occurs — and the six or so weeks it takes for Tetrahydrocannabinol (THC), the psychoactive component of cannabis, to be completely purged from the system. In stark contrast, you can chug down one droplet short of a fatal dose of alcohol, and it's all flushed out of you within 24 hours. For that reason alone, it's much easier to determine whether a car-crash fatality was alcohol-related — an estimated 40% of car-crash fatalities involve recent ingestion of booze — than whether the presence of THC in someone's bloodstream was in any way related to a car-crash death.
Weed does carry certain cognitive risks. There is a temporary impairment of memory and attention span for the first few hours after smoking. Research has found that habitual users have a "significantly smaller hippocampus" than non-users, although it's not permanent—"the atrophy can be restored following prolonged abstinence." So to my knowledge, there is no evidence it causes permanent brain damage, at least among adults.
Perplexingly, modern public opinion polls find that Americans seem to be in lockstep with what the statistics suggest. Even more flabbergasting is the fact that the public agrees with both me and the statistics. They see tobacco and alcohol to be far more dangerous than marijuana. Although Americans are about evenly split on whether marijuana is beneficial or harmful, about two-thirds of them say it should be legalized. If the Democrats have two brain cells left to rub together, they should exploit that issue to the hilt.
I only imbibe one of these three items, and, as an aggressively cruel and contrarian fate would have it, it's the least "conservative" and "traditional" of the bunch. And it's probably the least dangerous — at least according to mortality statistics as well as opinion polls. And it's also the only one that's still illegal for recreational use in most states.
If you're one of those team players who think that to be truly "Right wing" you need to be a chain smoker with gin blossoms who eats nothing but beef and potatoes, I'm pretty sure that's why my dad never made it to 60. I have my own biases about these matters that override the tedious dictates of your perpetual-motion purity-spiraling groupthink HypnoWheel.
I've seen alcohol and prescription painkillers destroy family members. I've never had a family member who had problems with illegal drugs, though.
I've sampled illegal drugs — just about every kind I was ever able to get my mitts on. Some experiences were surprisingly fun, while others were nightmarish. But the only intoxicants I've ever used habitually were alcohol (from about my junior year in high school until I was almost 21; I never drank when it was legal to do so, and by the time it was legal to do so, I stopped drinking) and weed.
I came of age in the 1970s, when youth culture dictated that drugs were cool and alcohol was for squares who listened to Frank Sinatra and loved Richard Nixon. As a result, I'd smoked weed and dropped acid before I ever got drunk. Then there was a titanic cultural shift when Animal House came along in the summer of 1978. By the fall, kids were having keg parties in the woods.
In a little over three years, I'd degenerated into a late-stage, Ray Milland in The Lost Weekend-style drunk. Multiple car crashes, fistfights, blackouts, and arrests. The second-to-last day I ever drank, I guzzled three-quarters of a gallon of wine and then went to my job as a telemarketer encouraging people to renew their TV Guide subscriptions, and I didn't even slur my words. The last day I ever drank, it was a full bottle of Colt 45 and a bottle of Sierra tequila — the brand with a cheap plastic red sombrero as its cap. Then I apparently got into a fight with two cops, or that's what they said. I have no recollection of what happened.
That's when I realized I was becoming my alcoholic father, which I promised myself I'd never do, so I quit. This April marked 40 years without booze. Don't stand up and clap, because it's not really an accomplishment. I've been extremely lucky in the sense that I've never been remotely tempted to drink again. I know it's bad for me, and I know if I even had a sip, the whole sick cycle would start again. It's been easy not to drink. What's not so easy is being around drunk people. They aren't nearly as delightful as they seem to think they are.
Regarding cigarettes, I tried to smoke them. I really did. I took the smoke into my mouth, exhaled, and then took more smoke into my mouth. No buzz, no euphoria, just a bad, filmy taste in my mouth. I didn't get what the attraction was, although I realized it was highly addictive and could kill me. So I stopped. Just as with alcohol, it was easy. No hard feelings. If I was fidgety and needed some sort of pacifier, I'd chew on a toothpick or a stick of gum. Tobacco also gives a person extremely bad breath. I know this because I've dated a few girls who smoked.
The first time I got high on weed, though, felt like cannonball-diving through the looking glass into another dimension. It was more of a spiritual experience than anything I was ever able to get from going to church. I've likened the feeling of marijuana intoxication to having an electric blanket flipped on inside your body on a cold and dark winter's day.
I've done it off and on — mostly on — since Jimmy Carter was president. Unlike with alcohol, I've never gotten into a car crash or a fight as a result of using it.
Over the years, there have been clear downsides to the habit. I don't even want to begin to calculate how much it's cost me monetarily, mostly due to the fact that it's been illegal almost everywhere until very recently. And the fact it's been illegal means, as a man of implicitly ill repute, I've taken an unforgivable amount of stupid risks over the years merely to replicate that internal-electric-blanket feeling. When $100 for weed doesn't seem nearly as expensive as $100 for food or $100 toward your electric bill, maybe that's a sign that you like weed a little too much for your own good.
I do get fuzzy and sluggish if I overuse it. And I'll awake in the middle of the night to plow through every morsel of food in the refrigerator like a bear at Yosemite pawing through dumpsters filled with half-eaten picnic fare.
Every so often, realizing the financial and legal risks, as well as too much lassitude, too much coughing and hacking, and too many attacks of the munchies, I'll abstain. Sometimes for a week. Sometimes for years.
But now, due to the fact that the 2018 Farm Bill effectively legalized Delta-8 THC, nearly all of my weed problems have been solved. Delta-8 is an isomer of Delta-9, the primary intoxicant in marijuana, which is explicitly forbidden in federal law. But Delta-8 is entirely legal — even here in Georgia. It's also affordable. And I can get just as high eating a store-bought Delta-8 gummy or two as I could risking my lungs and my freedom smoking a joint five years ago. My cardiologist says that the main risks from smoking weed come from the smoking part, not the weed itself. Knowing how high-strung I naturally am, he encourages me to eat the Delta-8 gummies. And so I do. With no ill effects.
This is unprecedented. My well-being directly aligns with the law and public opinion.
It can't be happening.
I must be high.
* * *
Like all journals of dissident ideas, Counter-Currents depends on the support of readers like you. Help us compete with the censors of the Left and the violent accelerationists of the Right with a donation today. (The easiest way to help is with an e-check donation. All you need is your checkbook.)
For other ways to donate, click here.