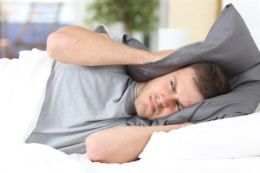 1,874 words
The world suffers a lot, not because of the violence of bad people, but because of the silence of good people. — Napoleon
A negative externality occurs when one person's business indirectly impacts someone else negatively or threatens a species. For example, if a company dumps toxic chemicals into a river, they not only harm the animals that live in the river, but the fishermen who depend on the fishes' health for their income.
There are two types of externalities. These are creations of my own so far as I know, though others may have conceived of them independently using different terms. The first is what I call a "mostly avoidable externality." This occurs for example when a neighbor puts up an ugly Halloween display that detracts from one's property's appeal. One can simply avert one's eyes from it and block out any annoying strobe lights with room-darkening curtains. In other words, one can retreat to the interior of his home and live the same life. Most municipalities don't bother people over these "mostly avoidable externalities," because even though they may be an eyesore, the disturbance is short-lived and easily blocked out.
The second sort of externality is a "mostly unavoidable externality." This occurs, for example, when a neighbor blasts really loud music. Although it may be possible to avoid looking at a neighbor's garish Halloween decorations, the loud music penetrates through the home's walls and may interrupt sleep. Most people are considerate enough to refrain from tormenting their neighbors this way, but not everyone is, so county and municipal codes in America have ordinances against loud activities.
But there are some people who try to cover for individuals committing these mostly unavoidable externalities. They may beseech the noisemaker's victim to put up with it because the noisemaker himself is in their friend network, thus implying that the victim is anti-social for wanting to stop it. In other words, they'll blame the victim rather than the noisemaker for the trouble. Even if they have a closer relationship with the victim, they'll still sometimes side with the noisemaker for the sake of keeping the peace. They'd rather have a tumultuous peace than a righteous conflict. They often don't live as close to the noisemaker as the victim, so it's easy for them to tell the victim to be more tolerant because they don't experience the noise so badly.
Sometimes the victim himself hesitates to confront the noisemaker out of fear of reprisal, or because the victim feels compromised from getting favors from the perpetrator, or because he sometimes takes a shortcut through his yard.
But the municipal codes exist for a reason. Granted, the law isn't always right, but it has evolved out of thousands of similar experiences of victims taking collective action against purveyors of negative externalities. People who claim that negative externalities like loud nose are irrelevant because the noisemaker is connected to them socially think they are somehow special and that their petty social ties give them the right to trample on the rights of those socially less connected. This mafioso exceptionalism prevails if the victim doesn't disregard the petty mafia and stand up for himself. When he does, he aligns himself with the law based on the sense of justice of thousands who came before him.
In this analogy, the noisemaker corresponds to psychopathic whites and Jews in corporations; the noise represents increased crime, poverty, and multiculturalism's alienation; the apologist is the Leftist white; the victim is the average middle class or poor white person; and the municipal code is the sense that what informs the law is white people's collective sense of justice, stemming from their collective, genetically potentiated good traits and which non-whites lack. Finally, the fear victims show toward noisemakers is the fear whites have of Jewish-led Leftists getting them banned online, barred from services such as bank accounts, and fired from their jobs. Those who feel too compromised to take action against the noisemakers are ordinary people who suffer, but who also benefit in some way from non-white immigration.
In the beginning, America's non-white invasion seemed rather avoidable. In 1970, when there were few Mexicans in the United States, if a white construction worker didn't want to work for cheap Mexican wages, he could still find many firms employing whites who compensated them well. What's more, there were so few Mexicans that their kids were minority students in nearly all-white schools. If the white workers' son wanted to date a white girl, he had many more of them to choose from.
Similarly, a white IT worker in the 1980s could work mostly with other white guys. This was easy because South Asians were few and far between, and whatever negative externalities their heavy accents and different ways of life may have caused, they were mostly avoidable.
But fast-forward to 2022. The guest worker economy pervades the construction industry and warehouses. White men must work with mostly non-white crews. They have fewer people who share things in common with them on the job, and thus fewer friends. They even need to learn Spanish to communicate. They must accept low wages that are continually being undercut by illegal immigrants that the Biden administration helps to invade the US.
Meanwhile, the white IT worker may find South Asians coming en masse to replace him and his mostly white male crew. Snakes in suits above him — most of them other white guys — force him to train their South Asian replacements in order to receive their severance packages. In a corporate world hostile to white men of respectable but unspectacular talent, he may need to alter his skill set to find the next field the snakes haven't yet swamped with South Asian replacements.
When white people immediately perceive something as a negative externality, they are more likely to try to stop it. When they perceive an invasion, they don't hesitate to pick up arms and fight it out with the enemy. For example, white Texans fought and died at the Alamo so that whites, not Mexicans, could live in and govern Texas. However, Napoleon was prescient in his observation that bad men's violence is not as pernicious as good men's silence. Good Texan men stood by and said nothing as psychopaths got rich from bringing in Mexican labor to the point where good employers had to choose between hiring them or going bankrupt. Leftist politicians were simultaneously claiming that the 1965 Immigration Act, which allowed non-whites to enter the US in large numbers for the first time, wouldn't change the America's ethnic balance and that any inconveniences would be brief and avoidable. Good men believed them, and few protested the bill.
Now, as non-whites saturate America so much as to make the white race's destruction via miscegenation unavoidable, rich Leftists claim that poor whites are anti-social for opposing it, but they themselves live in nearly all-white neighborhoods in places like the suburbs of Manhattan and Washington, DC, where their Bernie Bro sons can have many white girls from whom to choose in "good" schools (translation: white schools). They have backing from their affluent parents to try pursuing all kinds of degrees and floating around in various social milieus until they get enough social connections and/or academic credentials to land a job in a place that employs many pretty white women. These hypocrites tell poor and middle-class whites to shut up and put up with the crime, alienation, and economic privations which are negative externalities of life for them.
The instinct of whites to live among their own and enforce their instinctive cultural norms are an inner natural law built up in them after eons of evolution, but rich Leftists tell them to ignore these instincts and go along with their dispossession because non-white immigrants make good, virtuous victims of the low pay and horrible treatment they foist upon them in agriculture, warehouses, construction, and so on. They tell poor whites who get caught up in this undertow to simply man up and deal with it. Obama tells them to learn Spanish.

The biggest negative externality of bringing in non-whites is the eventual breeding out of existence of whites as they are now. This will happen because genetic studies tell us that ancestral components typically even out in a population based on region rather than ancestry, meaning that everyone living in the same country will eventually interbreed and become one race. The castes of India are halfway there. Multiracial nations' current leaders will represent the mixed, non-white people of the future rather than the whites of the future. New leaders who advocate secession from non-whites will be the only leaders of whites. Whites need to find these leaders by looking for people who speak out against the noise of multiracialism.
But alas, it seems that in all regions but Eastern Europe, whites are dying from within in a spiritual sense. They have lost their sense of justice, courage, integrity, reverence for things sacred, and prudence. Most of all, they've lost empathy with their own kind, siding against them when economically expedient. There is a right and there is a wrong, and unthinkingly siding against one's own couldn't be more wrong, but unfortunately among the Leftist white elites and their Jewish allies, it's the norm. Their favoritism toward each other, greed for cheap labor, callousness toward the sufferings of poor and middle-class whites, and lack of concern for impending white racial annihilation make them the pied pipers of racial extinction.
The victim of somebody else's noisemaking can use the law to help himself, but the white victim of non-white immigration has no legal recourse. Not only that, but Jews, non-whites, and Leftist whites are trying to silence him.
You can help Counter-Currents prevail against this oppression by making secure donations (see below). This will help those speaking out against the noise we are facing.
Addendum
The other day I found myself in a completely corporate-engineered town. Corporations had designed all the buildings, and I wondered what would become of them when the shops they house inevitably go out of business.
The most disturbing thing was the lampposts, which had stupid pop music blaring from speakers attached to them. Never have I hated lampposts until seeing those. It's bad enough to be subjected to constant noise inside the shops, but to not have even a quiet moment outside is bad. The reason they do this is not to be purposefully Orwellian, though they do accomplish that. Rather, it is because music makes people want to buy more stuff. For whatever reason, it makes them lower their guard, and corporations can't let people sober up from their shopping daze when they step outside. Silence helps people to properly assess whether they really need the plastic and polyester things they've been looking at.
In keeping with my theme of silence leading to sobriety, by looking for peace and quiet we'll find the right mindset which will lead us to our true leaders — those who won't remain silent about our interests.
One thing's for sure: These corporations, government entities, etc. are social creations destroying the very white people who created them. But if whites can believe in the fiction of corporate culture, maybe one day they'll believe in the reality of race.
*  *  *
Counter-Currents has extended special privileges to those who donate $120 or more per year.
First, donor comments will appear immediately instead of waiting in a moderation queue. (People who abuse this privilege will lose it.)
Second, donors will have immediate access to all Counter-Currents posts. Non-donors will find that one post a day, five posts a week will be behind a "Paywall" and will be available to the general public after 30 days.
Third, Paywall members have the ability to edit their comments. 
Fourth, Paywall members can "commission" a yearly article from Counter-Currents. Just send a question that you'd like to have discussed to

[email protected]

. (Obviously, the topics must be suitable to Counter-Currents and its broader project, as well as the interests and expertise of our writers.)
Fifth, Paywall members will have access to the Counter-Currents Telegram group. 
To get full access to all content behind the paywall, sign up here:
Paywall Gift Subscriptions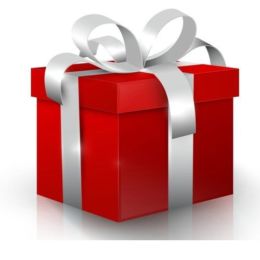 If you are already behind the paywall and want to share the benefits, Counter-Currents also offers paywall gift subscriptions. We need just five things from you:
your payment
the recipient's name
the recipient's email address
your name
your email address
To register, just fill out this form and we will walk you through the payment and registration process. There are a number of different payment options.