The War Against White Women:
How Feminism & Diversity are Harming Them
Richard Houck
2,977 words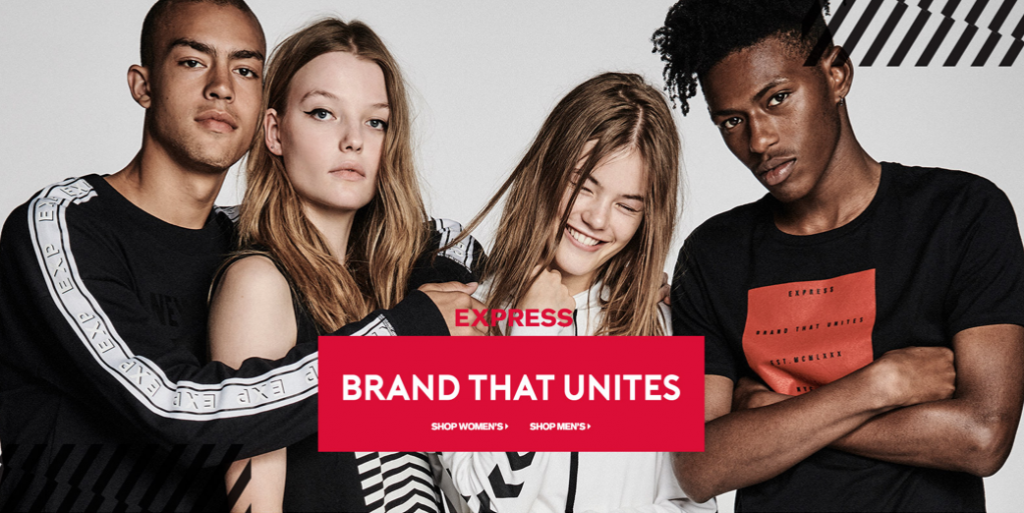 See also Laura Towler's "The War Against White Women"
Feminism, the sexual revolution, open borders, advertising, and the anti-white media have coalesced to create a barren hellscape for white women in the postmodern world. Society endlessly inundates women with propaganda that encourages and promotes promiscuity, tells them to pursue careers over family, and creates an incredibly dangerous environment via predatory migration schemes and desegregation.
From Hollywood films like Friends with Benefits and No Strings Attached, which depict casual sex somehow leading to happy relationships, to anti-slut-shaming campaigns, modern women are flooded with messages which tell them that there is nothing at all wrong with sexual promiscuity. Magazines aimed at women, such as Cosmopolitan, feature articles like "You should sleep with at LEAST 25 guys before settling down," "I've cheated on every guy I've ever dated, and I don't feel even a little bit sorry," and "Cuckolding can be positive for some couples, study says," which are perpetually promoting rampant promiscuity and extreme, soul-crushing degeneracy.
There is The STD Project, which seeks to end the "stigma" surrounding people with sexually transmitted diseases (STDs) and infections (STIs), and the "Shout Your Status" campaign. Shout Your Status was started by four women with herpes who are seeking to destigmatize STIs by having people publicly proclaim that they are positive for one or more social diseases. "We need to destroy the narrative that having an STI equals 'dirty.' People are not dirty," said one of the founders of the campaign. This comes at a time when STDs are at record highs, according to the Center for Disease Control. Equally disturbing is the "Shout Your Abortion" campaign, which really speaks for itself.
Here are some more examples of advice that the mainstream media is giving to women:
"Have children? Here's how kids ruin your romantic relationship" – The Conversation
"The worst decision you can ever make is to have a child, according to science" – The Independent
"Want to fight climate change? Have fewer children" – The Guardian
"Science proves kids are bad for Earth. Morality suggests we stop having them." – NBC
"The Childfree Life – When having it all means not having children" – Time
"Having a child, like heterosexuality, is a very stupid idea. It will not end well – for you, your friends, the planet. Others may applaud and encourage you. Do not be deceived: they are just being nice. Children are a cancer." – Boston Review
This type of insidious propaganda is relentless. Every one of these articles solely depicts white children, white women, and white couples. Where is the "diversity" that we hear about endlessly? Considering that the non-white world is expected to see a massive population increase in the coming years, certainly those are the people who need to stop having kids. But, of course, that's not the real purpose of this campaign. None of these writers and activists are genuinely interested in either climate change or the well-being of women. If they were, they would champion cutting all aid to the Third World and developing sterilization programs there. Needless to say, they don't.
The message to women is clear: Go ahead, sleep around, be a whore, be proud of your chlamydia and your herpes. You'll still live happily ever after one day. And when that day never comes? When your knight in shining armor doesn't want a disease-ridden harpy? What happens when you find yourself at 30 or 35 with no kids, no husband, and no home to call your own – nothing but your wine, Zoloft, and designer bags?
The outcome for women who heed this "advice"? Sobering, to say the least. A study titled The Harmful Effects of Early Sexual Activity and Multiple Sexual Partners Among Women found that as the number of sexual partners a woman had increased, her chances of contracting STDs, becoming a single mother, or developing depression all increased as well.[1] Those with fewer sexual partners were more likely to have stable marriages and reported higher levels of happiness. Indeed, studies show that stay-at-home moms are generally happier and more satisfied with life than women who work, or who went back to work after having children.
A longitudinal cohort study likewise found a connection between the number of sexual partners and later substance abuse. This data is, of course, correlational, as an actual experiment would be highly unethical and no internal review board would ever approve such measures. We can, however, question the broader societal factors at play. It stands to reason that increasing the number of sexual partners one has is risky behavior, as does the related increase in STDs, abortions, single motherhood, and similar behaviors. It also stands to reason that an increase in such activity would indeed lower a person's quality of life, leading to lower life satisfaction and happiness.
Origins & Purveyors
Both the sexual revolution of the 1960s as well as the feminist movements of recent decades have been foisted upon society primarily by Jewish activists, sociologists, psychoanalysts, and professors. Sigmund Freud, Herbert Marcuse, Wilhelm Reich, Robin Truth Goodman, Betty Friedan, Gloria Steinem, and Shulamith Firestone were all among the pioneers of the sexual revolution, feminism, and the tactics of leading white women towards a path of degeneracy and deracination. There is also the presence of Jewish leadership in the "Confront White Womanhood" movement, which shames white women for that fact that they are being targeted for interracial violence and rape at an alarming rate. According to their Website, "'Protecting white women' is used as justification of violence against Men of Color. White women using this fear/protection to cause harm to Men of Color." It's an interesting fact that almost all interracial rapes involve white women being raped by non-white men.[2] And yet it is the non-white men who are the real victims, according to the Confront White Womanhood campaign.
While such organizations are lecturing white women on how their "privilege" endangers non-white men, white women are being victimized all over the world. The mainstream media refuses to bring the issue to light, or in some cases they are even complicit in the cover-up. There are articles that decry "fascist white feminists" for having the audacity to discuss the prevalence of sexual violence being leveled against them by non-white men. The article claims that "[w]e urgently need an anti-racist, anti-fascist feminism that strikes back at both sexual abuse and racism, in order to resist this toxic nationalistic 'feminism,'" and further argues that white women are merely helping to forward a "racist agenda" when they mention the abuse they face daily. These sorts of arguments, of course, have zero credibility. There is no denying Rotherham, Oxford, Telford, Cologne, and the widespread, documented sexual abuse that is occurring in dozens, if not hundreds, of other cities. All the same, women are now being shamed for speaking out, because in these occupied lands, being a "racist" is far worse than being a rapist.
Similarly, the overwhelming presence of Jews in the pornography industry has been a long-known, yet seldom mentioned topic. Slate asks, "Why are we still so worried about watching porn?" The article claims there are no real adverse effects from using pornography and no damage to relationships, and that pornography addiction is widely overstated. Contrast this with a study which found that when married people started watching pornography, their divorce rate then doubled.
Depression, Declining Female Happiness, & Suicide
The modern world has been devastating across the board, with suicide rates steadily rising and life expectancy dropping for whites. White women, however, have been hit the hardest. Feminism has sought to destroy the family unit and upend traditional gender roles – the roles in which, many studies show, women are happiest.
Since 1999, suicide rates have increased overall, with the age-adjusted rate climbing by twenty-four percent. Among the highest increases in the suicide rate has been among white women, with a startling sixty percent increase in less than two decades. White women aged 45-64 saw an increase of eighty percent, and among white girls aged 10-14 it increased by a whopping two hundred forty percent, both groups seeing far higher increases than their counterparts in the same age groups among blacks or Hispanics. The rate of self-harm among teenage girls in the United Kingdom has also doubled over the past twenty years, and one in four women in the US have been prescribed medication for mental illnesses. Unsurprisingly, white women make up a disproportionate rate of antidepressant users. The life expectancy for white women has declined as a result of more suicides, overdoses, and diseases caused by heavy drinking and smoking. In the same period in which white women's life expectancy dropped, other races either remained at the same level, or actually saw their life expectancy increase.
The rate at which white women are dying in alcohol-related deaths has increased by one hundred thirty percent since 1999; during the same period, the Hispanic rate has risen a mere twenty-seven percent, and the black rate actually dropped by twelve percent. White women are far more likely to binge drink and to drink multiple times per week, and have seen the sharpest rise in binge drinking of the three racial groups.
In a study called "The Paradox of Declining Female Happiness," researchers found that happiness among women has dropped, both in absolute terms and as a measure relative to men, over the past thirty-five years. In the 1970s, women exhibited higher well-being compared to men; nowadays, despite being more educated, earning more money, and having greater levels of autonomy in society, women are more miserable than ever.[3]
The lifestyle that the modern world preaches is one of deracination and atomization. People who do not feel themselves to be a part of a community show symptoms of depression and experience genuine pain. Humans are social creatures. Throughout our history, we have been forming relationships, pair-bonding, and taking our places in cohesive communities. The neoliberal values of materialism, promiscuity, selfishness, narcissism, and diversity erode any sense of belonging to something larger than oneself.
Rape Epidemics & Prisons of Fear
The tragic case of Sweden provides a cautionary tale in regard to the mixture of an open-borders philosophy with feminism, leading to the destruction of a safe, white nation. Calling itself "the first feminist government in the world," Swedish politicians have done little other than ensure that the victimization of Swedish women has reached stratospheric levels, and to see to it that nearly half of all Swedish women are afraid to leave their homes after dark. This is not at all surprising, as the situation is so hostile to women. The Swedish police have even issued warnings telling women not to go out alone due to the proliferation of attacks.
Since its parliament decided to open Sweden to the world in 1975, the rape rate has increased over one thousand four hundred percent, making it per capita one of the highest-ranking countries for rape in the world. Foreign men are between two and twenty-three times more likely to commit rape as compared to Swedish men, depending on which foreign nation they came from. In Sweden, eighty-five percent of those convicted and sentenced for rape were either foreign-born or second-generation migrants.[4]
Despite all the evidence, Sweden's Justice Minister declined to investigate further into the ethnicity of the men causing the dramatic increase in rape, insisting migrants were not the problem, but men in general. Contrast this sentiment with the fact that the Swedish government sees no issue with spending millions in taxpayer money to help educate migrants on how to have sex with Swedish women. Germany has a similar scheme in place, complete with a Website to teach migrants how to have sex with German women, depicting brown men on top of white women. And then there are books like How to Marry a Finnish Girl: Everything You Wanted to Know About Finland, that Finns Won't Tell You by Phil Schwarzmann. The man's hands on the cover are brown, gripping a white woman. And Schwarzmann is not a very Finnish-sounding name.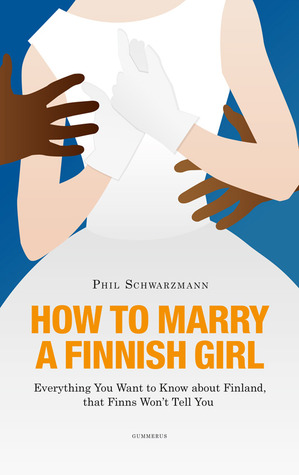 A Dutch woman recently committed suicide after being gang-raped by Arab men, part of another increasingly common trend throughout the West as non-white migration increases. While on trial for gang-rape in the UK, one of the Arab rapists claimed that "white women are only good for one thing, for people like me to fuck and use as trash."
A similar trend can be seen throughout much of Western Europe, where the predatory migration schemes have brought about a feeling of collective horror among the native women of the Occident. No matter the nation, you will find that as the prevalence of non-white men increases, so do the rapes to which white women are subjected. In the UK, rape gangs almost exclusively target white women and children. In the United States, black men in large cities are being arrested for rape at a rate of over ten times that of whites. Nearly all interracial rapes in the US involve non-white men raping white women.[5]
A study published in 1990 titled The Racial Patterning of Rape found that out of 1,396 interracial rapes involving blacks and whites, only 20 involved a white man raping a black woman. Further, the study found that the more integrated the city was, and as interracial marriages increased in that city, so did the rate of white women being raped by black men. The more diverse and tolerant a city became, the more likely women were to be victimized. High black poverty, unemployment, or racial inequality did not increase the frequency of interracial rape – but close proximity to white women did.[6]
There are tens of thousands of additional rapes and sexual assaults happening in all nations that allow non-white migration, which is needlessly destroying the lives of white women. Every single woman or child raped by a non-white was one that could have been prevented with a sane immigration policy. Further, women are being told to feel guilty for the fact that they display an uneasiness around non-white men. This is absurd. Men commit far more violent crimes than women, and nobody finds it offensive or sexist when women feel greater unease when a group of men is approaching them in a parking garage, for example, as opposed to a group of women. And yet even though non-white men have much higher rates of committing violent crimes, it is considered unacceptable for white women to be more apprehensive around them.
"Toxic Masculinity" theory teaches women that it's okay to fear men more than women due to the fact that men commit much more violent crime than women. This is reasonable. The odds of being mugged, raped, or killed by a man is going to be higher than the odds of being victimized by a woman. But why is this same logic not being applied to race? If it is reasonable to act as if men are more prone to violence than women based on crime and victimization rates, why do we not teach women to make this same assessment about races? Black and Hispanic men, for example, are much more prone to be thieves, rapists, and murderers as compared to white and Asian men. Is it not equally reasonable to be more cautious around these more violent populations?
Conclusion
Open borders, the media, the press, the feminist movement, and Western governments all work together to ensure that violent, non-white men have access to white women and see them as a sexual commodity. Not only are women being placed in vulnerable and dangerous positions due to their close physical proximity to hordes of alien savages, but non-stop advertising suggests to non-white men that they are desirable to white women, feminist groups are shaming white women into feeling guilty about their "racism" if they speak out against their treatment by non-white men, and the lying press is ignoring the issue entirely, facilitating it by doing so. This creates a brutal environment for white women in which they are afraid to leave their homes or to speak up about it, and they are being atomized by the promotion of rampant deracination, attacks on traditional gender roles, and by the nature of a diverse society itself. All of this has been created intentionally by public policy. Contrast this with the rising optimism in Italy due to their anti-migration policies, government, and leadership. A recent study shows that it is much more common for women to support Right-wing parties in Europe, and they tend to show even greater xenophobia than their male counterparts. The media considers this an example of irrational racism, when in reality it is a normal response to very abnormal public policies.
In many ways, white women and children feel the damaging effects of mass migration more than men. I've travelled far and wide, and I've been on mass transit in many major cities, usually after dark. Rarely, if ever, did I feel seriously threatened or uncomfortable. This is in stark contrast to the daily reality women face who are living in our "diverse" cities.
All of these policies can be changed. These predatory migration schedules can be halted, the interlopers repatriated, the anti-white and race-mixing propaganda can be outlawed, and DNA testing can make us feel confident about condemning rapists to death. We can incentivize family life again – and finally, a sense of hope for the future can be restored.
Notes
[1] Robert E. Rector, Kirk A. Johnson, Lauren R. Noyes, & Shannon Martin, "The Harmful Effects of Early Sexual Activity and Multiple Sexual Partners Upon Women: A Book of Charts," The Heritage Foundation, June 23, 2003.
[2] "Criminal Victimization in the United States," National Crime Victimization Survey, Bureau of Justice Statistics, Table 42, May 2011.
[3] Betsey Stevenson & Justin Wolfers, "The Paradox of Declining Female Happiness," American Economic Journal: Economic Policy, American Economic Association, 2009, doi:10.3386/w14969.
[4] Ingrid Carlqvist & Lars Hedegaard. "Sweden: Rape Capital of the West," February 14, 2015.
[5] "Criminal Victimization in the United States," National Crime Victimization Survey, Bureau of Justice Statistics, Table 42, May 2011.
[6] Scott J. South & Richard B. Felson, "The Racial Patterning of Rape," Social Forces, September 1990, 69(1), pp. 71-93.
Enjoyed this article?
Be the first to leave a tip in the jar!