Counter-Currents Radio Podcast No. 211
Sound Minds, Sound Bodies, Sound Politics:
Interview with The Golden One
Counter-Currents Radio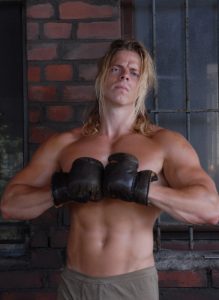 154 words / 59:44

Audio version: To listen in a player, use the one above or click here. To download the mp3, right-click here and choose "save link as" or "save target as." To subscribe to the CC podcast RSS feed, click here.
John Morgan and Michael Polignano interview Swedish nationalist YouTube commentator and fitness guru Marcus Follin, a.k.a. The Golden One. Topics include:
Marcus' intellectual journey
Marcus' athletic journey
The development of his YouTube channel: https://www.youtube.com/user/TheLatsbrah
The correlations between sound bodies and sound politics
Advice for getting and staying fit
Concepts of traditionalism
The importance of metapolitics
Swedish politics
The Swedish soul and multiculturalism
The Western soul and multiculturalism
The Golden One's take on the woman question
Feminism and the Manosphere as mirror images
Alcohol
Drugs
Psychedelic drugs
The opportunity costs of multiculturalism
How he took the name The Golden One
His upcoming speech at the 2018 American Renaissance Conference
His clothing line: https://legiogloria.com/
His Instagram: https://instagram.com/thegloriouslion
Enjoyed this article?
Be the first to leave a tip in the jar!