They Can't Help Themselves:

From Mar-a-Lago to Dark Brandon
Greg Johnson
1,171 words
Author's Note: On the August 28th, 2022 Counter-Currents Radio livestream, Gaddius Maximus asked me to share my thoughts on the Mar-a-Lago raid, which I also discussed on The Political Cesspool on August 20th. Hyacinth Bouquet transcribed my answer, and I have edited it, adding in some comments on Biden's sinister Philadelphia speech. I wish to thank all of them for their help.
When I heard about that Mar-a-Lago raid, I was rubbing my hands together like a very happy dissident, because I don't see how we can lose from this. It's a heads-we-win, tails-they-lose proposition that the Biden administration fell into.
The Biden administration's clear intention is to prevent Donald Trump from running for President again by indicting, trying, and locking him up. That, in their minds, is the best outcome for this. That's actually my best-case scenario, too.
If Donald Trump can't run for President again, he will be a martyr. But from my point of view, Trump is more useful as a martyr.
Trump's main accomplishment was simply running a campaign that broke with the establishment consensus never to question the value of immigration and economic globalization. Now that the national-populist genie has been released from the bottle, it is not going back in. Trump forced the establishment to show its hand. Trump forced the Left to drop the mask of sanity and civility. Those are permanent metapolitical victories, and Trump won them before he got in the White House, before he even got the Republican nomination.
On the political level, though, Trump was far less successful. Trump was an entertaining candidate, but he was a frustratingly inarticulate advocate of nationalist and populist ideas, and once in office he was a weaker President than the wimp Jimmy Carter. Trump nevertheless deserves credit for slowing down the Great Replacement, which gave whites some time, but we need a better President than Trump to make that time count.
If Trump is legally prevented from running for office, this will outrage a lot of people. It will red-pill a lot of people. The system will suffer an enormous decline in its already shaky credibility. And it will leave the field open for better candidates to run. That's the best-case scenario in my mind.
Better candidates would include people like Ron DeSantis, who is a more articulate nationalist and populist politician; he's also a much more effective leader. He actually knows how to use political power to advance his agenda.
The oligarchs need to fear the state again. Currently, the state fears the oligarchs. But DeSantis has made Disney — has made the Mouse — tremble before the power of the state. DeSantis uses state power for the interests of the people. That's what we need. I think he'd be a much more effective President than Donald Trump could be. But if DeSantis ran against Trump for the nomination, Trump would trounce him. DeSantis would have about as much chance as Liz Cheney.
Another person who would be a far more articulate advocate of nationalist and populist ideas is Tucker Carlson. But again, if Tucker threw his hat in the ring against Trump, Trump would trounce him — there's just no question about it.
Trump has the name recognition. Trump has an absolutely enormous and, in some ways, debilitating cult of personality around him. But if Trump is taken out of the picture, then we have the possibility of better people running.
So the Left's best-case scenario is actually my best-case scenario. If they win, we get a martyred ex-President. They are going to be roasted for all eternity as the villains that they are. The mask will be permanently down. The illusion of civility will be completely shattered, and there will be no going back. And America might just get a President who can turn the world around.
Of course, if Trump is not indicted or convicted or jailed and can run again, he will get the nomination, because people love Trump, and they want him to have his shot at revenge. But objectively, rationally speaking if Trump couldn't run, we could have somebody even better.
No matter how much the cucks would like to go back to being the subs in Mistress Nancy's bondage dungeon, which is what the mainstream Republicans seem to be perfectly happy doing, it will never happen if the establishment takes Trump down in this dirty way. If they fail to take Trump down, all the negatives that they suffer will be the same, and Trump will be triumphant; he will ride all that outrage back into the White House.
Then we will probably have four more years of frittering away scarce time as the Great Replacement continues to tick along. I just don't have any confidence in Trump. Even Trump in a vengeful mood, I think, is a weak person. He's a great campaigner, but he's a weak President, and doing the same thing again, expecting a different outcome, is a definition of insanity.
As if the Mar-A-Lago raid were not enough of a political blunder, then came Biden's Philadelphia speech, complete with its fascistic staging, declaring that half the American electorate is a threat to democracy. Biden made it crystal clear that they don't just want to bring Trump down, they want to bring down all of his supporters. We all saw this coming, but good luck convincing normies. Now Biden has convinced them for us. This, too, is a huge blunder on their part and a huge boon to us.
I would eventually like to be in a position where we don't have to depend upon our enemies to defeat themselves. I'd like for us to be able to defeat them outright. We're getting closer to that time as they weaken themselves with political blunders like these.
Shouldn't our enemies know better? Don't they realize they are playing with fire?
Last week, as a friend exercised a quick maneuver in her car, she said, "Don't worry, it's in the interest of the other drivers not to damage their cars." I thought, "That's true," but to count on rational self-interest is naïve. Counting on rational self-interest is how the frog allowed the scorpion to crawl on his back.
But if rational self-interest really ruled, then there would be no road accidents. There would be no ruined relationships, unhappy families, and collapsing societies. There wouldn't be any tragedies in the world. Nor would there be absurd political blunders, like the Mar-a-Lago raid and the Dark Brandon speech.
Why do people do stupid things that defy rational self-interest? Ultimately, they can't help themselves. There's something stronger than rational self-interest. It is nature. It is identity. All politics is ultimately identity politics, because the final argument always boils down to "This is who we are." Fortunately for us, our enemies are arrogant fools on a collision course with reality. This won't end well for them. Let's just hope they don't take us down with them.
*  *  *
Counter-Currents has extended special privileges to those who donate $120 or more per year.
First, donor comments will appear immediately instead of waiting in a moderation queue. (People who abuse this privilege will lose it.)
Second, donors will have immediate access to all Counter-Currents posts. Non-donors will find that one post a day, five posts a week will be behind a "Paywall" and will be available to the general public after 30 days.
Third, Paywall members have the ability to edit their comments. 
Fourth, Paywall members can "commission" a yearly article from Counter-Currents. Just send a question that you'd like to have discussed to

[email protected]

. (Obviously, the topics must be suitable to Counter-Currents and its broader project, as well as the interests and expertise of our writers.)
Fifth, Paywall members will have access to the Counter-Currents Telegram group. 
To get full access to all content behind the paywall, sign up here:
Paywall Gift Subscriptions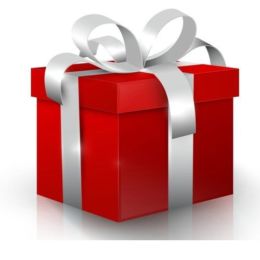 If you are already behind the paywall and want to share the benefits, Counter-Currents also offers paywall gift subscriptions. We need just five things from you:
your payment
the recipient's name
the recipient's email address
your name
your email address
To register, just fill out this form and we will walk you through the payment and registration process. There are a number of different payment options.