Das Manifest des weißen Nationalismus:
Teil 4, Wie Können Wir den Weissen Genozid Beenden?
Greg Johnson
1,922 Wörter
Teil 4 von 16 (Teil 1, Teil 3, Teil 5)
Wir Weißen sind eine gefährdete Rasse. Was müssen wir also tun, um uns zu retten? Die gleichen Dinge, die getan werden, um irgendeine andere bedrohte Art oder Unterart zu retten. Wir müssen die Ursachen erkennen, warum sich die Weißen nicht mehr ausreichend fortpflanzen und ihnen anschließend entgegenwirken. Wir müssen uns vor dem Verlust des Lebensraums, vor invasiven Arten, Hybridisierung und Prädation schützen.
In gewisser Weise ist es ein Glück, dass sämtliche Ursachen für das Aussterben der Weißen menschengemacht sind, denn dadurch liegt es auch in unserer menschlichen Macht, ihnen entgegenzuwirken. Es gibt vor allem zwei Dinge, die wir tun müssen.
Auf kurze Sicht müssen wir die Geburtenrate der Weißen anheben, bevor wir langfristige Lösungen umsetzen können. Als 1607 die ersten weißen Kolonisten in Virginia ankamen, waren wir eine winzige Minderheit auf dem nordamerikanischen Kontinent. Aber wir haben ihn schließlich erforscht, erobert und besiedelt, zum Teil, weil wir die demografische Dynamik der wachsenden Bevölkerungen Europas im Rücken hatten. Es wäre eine enorme Hilfe, wenn wir erneut einen solchen Wind in unsere Segel bekämen.
Auf lange Sicht müssen wir uns jedoch um die biologischen und kulturellen Ursachen des Aussterbens der Weißen kümmern.
Die biologischen Ursachen für das Aussterben der Weißen können durch das Äquivalent von Wildschutzgebieten behoben werden: Wir brauchen Territorien, in denen wir uns frei von der Bedrohung durch invasive Arten, Hybridisierung und Prädation fortpflanzen können. Kurz gesagt: Wir müssen homogene Heimatländer gründen oder wiederherstellen, entweder durch die Verschiebung von Grenzen oder die Umsiedlung von Völkern, d. h. durch territoriale Aufteilung und Sezession oder durch die Aussiedlung nicht-weißer Bevölkerungen.
Den kulturellen Ursachen für das Aussterben der Weißen kann durch Erziehung und soziale Anreize entgegengewirkt werden: Individualismus kann durch eine Ethik der rassischen Verantwortung ersetzt werden; die Verwirrung der Geschlechterrollen kann durch die Aufwertung traditioneller und biologischer Leitbilder (Frauen als Mütter, Pfleger und Erzieher, Männer als Beschützer und Versorger) beendet werden; Schuldgefühle und Selbsthass können durch Stolz und Selbstbehauptungswillen ersetzt werden; die finanzielle Entlastung von kinderreichen Familien könnte zu einem Fundament der Sozialpolitik werden, mit besonderen Fortpflanzungsanreizen für genetisch vorteilhaft ausgestattete Menschen mit hoher Intelligenz, guter Gesundheit und gutem moralischen Charakter; gleichzeitig sollten geschlechtliche Enthaltsamkeit und nicht-reproduktiver Sex als Optionen bewahrt und genützt werden, um Individuen mit genetischen Problemen von der Fortpflanzung abzuhalten.
Warum sollen wir den weißen Völkermord überhaupt stoppen?
Manche werden nun einwenden, dass wir uns als erstes nicht so sehr die Frage stellen müssen, wie wir die weiße Rasse retten sollen, sondern ob wir das überhaupt tun sollen. Die Befürworter des weißen Völkermords verneinen diese Frage natürlich. Ich glaube nicht, dass wir die Meinung solcher  Menschen ändern können. Stattdessen sollten wir uns auf die große Mehrheit der Menschen konzentrieren, für die eindeutig feststeht, dass (1) Völkermord verwerflich ist, (2) das Aussterben von Tierarten und Unterarten bedauernswert ist und (3) jede Gesellschaft das Recht hat, dem Einzelnen Kosten und Unannehmlichkeiten aufzuerlegen, um (1) und (2) zu verhindern.
Gewiß denkt eine große Anzahl von Menschen, dass das Aussterben der Weißen nicht weiter beklagenswert sei, aufgrund der schrecklichen Dinge, die Weiße im Laufe der Geschichte angeblich getan haben. Aber selbst wenn alle diese Anschuldigungen zuträfen, würde das lediglich bedeuten, dass der weiße Mensch eben zu den gefährlicheren Spezies zählt – wie Tiger, Löwen und Haie. Dennoch würde niemand behaupten, dass diese Tierarten ihre Ausrottung verdient hätten, weil sie andere Tiere jagen. Es hat zwar niemand protestiert, als die letzten Bestände des Pockenvirus vernichtet wurden, aber wer will ernsthaft behaupten, dass weiße Menschen das moralische Äquivalent der Pocken seien? (Eine Krankheit, die nebenbei durch weiße Menschen vom Angesicht dieses Planeten getilgt wurde).
An der Wurzel des weißen Selbsthasses steht der "weiße Schuldkomplex". Im Extremfall ruft er das Gefühl hervor, dass die weiße Rasse ihre Auslöschung verdient hat. Seine Schuldzuweisungen beruhen jedoch auf schwerwiegenden Denkfehlern.
Wie Alain de Benoist aufzeigte, beginnt die Schieflage schon damit, dass Appelle an den weißen Schuldkomplex fast immer Teil einer moralischen Manipulationstrategie sind. Menschen, die selbst nichts erlitten haben, fordern Schuldbekenntnisse, Geld und Privilegien von Menschen, die selbst nichts getan haben. Diese unbequeme Tatsache wird dadurch vernebelt, indem alle Weißen kollektiv für die Taten einiger Weißer verantwortlich gemacht werden, während alle Nicht-Weißen kollektiven Opferstatus aufgrund der Leiden einiger Nicht-Weißer durch weiße Täter beanspruchen.
Aber wenn es legitim ist, als Weißer kollektive Schuld für die Verbrechen einiger Weißer zu empfinden, warum soll es dann nicht auch legitim sein, kollektiven Stolz auf die Errungenschaften einiger anderer Weißer zu empfinden?[1] Wenn ich an all den schrecklichen Dingen mitschuldig bin, die Hernán Cortés und Francisco Pizarro getan haben, warum bekomme ich dann keine Anerkennung für all die wunderbaren Entdeckungen von Isaac Newton und Louis Pasteur? Das ist ein für die herrschende Ideologie subversiver Gedanke, denn wenn wir anfangen, all die positiven Errungenschaften der Weißen in Wissenschaft, Technik, Medizin, Kunst, Politik, Naturschutz usw. aufzuzählen, würden sie schnell alle negativen Dinge überwiegen, was uns zu der Schlussfolgerung führt, dass unser Verschwinden eine große Tragödie für den Planeten wäre.
Ferner sollten wir uns fragen: Gilt Kollektivschuld nur für Weiße? Haben nur Nicht-Weiße Anlaß zur kollektiven Klage? Haben nur Nicht-Weiße kollektiven Anspruch auf Entschuldigungen und Reparationen? Sind Asiaten kollektiv schuldig für die mongolischen Invasionen Europas? Sind Muslime kollektiv schuldig für die muslimischen Invasionen Europas? Müssen sie dafür alle Weißen um Verzeihung bitten und ihnen Reparationen zahlen? Schuldet die arabische Welt den Afrikanern Reparationen für ihren Anteil am Sklavenhandel? Schulden afrikanische Schwarze amerikanischen Schwarzen Reparationen für ihre Rolle im Sklavenhandel? Oder will man in diesem Fall die Vergangenheit lieber auf sich beruhen lassen? Warum eigentlich?
Darüberhinaus sind die Dinge, für die sich Weiße bis an den Rand des Selbstmordes schuldig fühlen sollen – Sklaverei, Imperialismus, Kolonialismus, Völkermord, Umweltzerstörung usw. – kaum etwas, das Weiße für sich gepachtet hätten. Jede andere Rasse hat sich an diesen Dingen beteiligt, einige bis auf den heutigen Tag. Und selbst wenn es vorgekommen ist, dass Weiße andere Rassen in irgendeinem dieser Verbrechen übertroffen haben, dann nur, weil diese unserem technologischen, kommerziellen und militärischen Können nicht gewachsen waren – also im Grunde unseren Tugenden. Wenn wir also dafür kritisiert werden, dass wir andere Rassen im Kampf um Macht und Vorherrschaft besiegt haben, werden wir für unsere Tugenden genauso wie für unsere Laster angegriffen.
Und obwohl Weiße nicht die einzigen waren, die Menschen versklavten, Tiere ausrotteten oder die Natur verwüsteten, so waren es doch Weiße, die in der Abschaffung des internationalen Sklavenhandels, in der Rettung bedrohter Arten und im Schutz der Umwelt die führende Rolle übernommen haben.
Und schließlich muss man festhalten, dass Kolonialismus und Imperialismus nicht gänzlich schlecht waren. Kaum hatten wir unsere Kolonialreiche in Afrika aufgegeben, traten Sklaverei, Völkermord, Stammeskonflikte und Umweltzerstörung schnell wieder in den Vordergrund. Die größten Umweltverschmutzer der Welt sind nicht-weiße Nationen wie Indien und China.
Wenn man Sklaverei und Völkermord verhindern will, muß man die weiße Rasse retten. Wenn man all die anderen bedrohten Arten retten will, muß man zuerst die weiße Rasse retten.
Warum weißer Nationalismus die einzige Antwort ist
Es gibt Menschen, die zwar die Realität des weißen Völkermordes anerkennen und der Meinung sind, dass wir die Pflicht haben, ihn zu aufzuhalten, die jedoch die Gründung homogener weißer Heimatländer für unnötig halten. Sehen wir uns vier solcher Argumente genauer an.
Erstens könnte man argumentieren, dass es für Weiße möglich sei, als kleine Reliktpopulation ohne eigenes Heimatland oder politische Macht innerhalb größerer nicht-weißer Populationen zu überleben. Leider stützt ein Blick in die Geschichte diese Annahme nicht. Riccardo Orizios Studie Lost White Tribes  ("Die verlorenen weißen Stämme") beschäftigt sich mit sechs solcher Gruppen: die holländischen Burgher von Ceylon, die deutschen Sklaven von Jamaika, die konföderierten Exil-Südstaatler von Brasilien, die Polen von Haiti, die Basters von Reheboth, Namibia (Südwestafrika), und die "Blancs Matignon" von Guadeloupe in der Karibik. In allen Fällen gingen diese Bevölkerungen schließlich durch Hybridisierung verloren.
Man könnte zweitens einwenden, dass weiße Reliktpopulationen der Hybridisierung widerstehen können, indem sie stark ethnozentrische Einstellungen annehmen und nur innerhalb der eigenen Gruppe heiraten, wie Juden und Hindukasten. Das Problem an diesem Vorschlag ist, dass eine solche Politik auch bei Juden oder Hindus nicht wirklich funktioniert hat. Das jüdische Volk ist hochgradig gemischtrassig. Die jüdische Identität kann sich jedoch trotz Rassenmischung erhalten, da man nach jüdischem Recht nicht durch rein jüdische Abstammung Jude ist, sondern bereits durch einen einzigen Tropfen des Blutes Abrahams. Und bei den Hindus wurde das Kastensystem erst eingeführt, nachdem es bereits zu einer starken Vermischung gekommen war.
Natürlich denke ich als weißer Nationalist, dass Weiße gut damit beraten sind, eine ethnozentrische Haltung einzunehmen und jegliche Rassenvermischung zu vermeiden. Aber diese Haltung allein wird uns nicht retten, wenn wir zu kleinen, politisch machtlosen Reliktpopulationen in einem Meer von Nicht-Weißen reduziert werden. Die beste Art, eine solche Haltung in die Tat umzusetzen, wäre die Gründung homogener weißer Heimatländer.
Drittens könnte man argumentieren, dass das Aussterben der Weißen ohnehin nicht eintreten wird, weil gerade unser demographisches Schrumpfen regulative Mechanismen enthalten könnte, die langfristig dazu führen, dass sich unsere Bevölkerung stabilisiert oder wieder ansteigt. Wir leben in Zeiten, in denen die Familiengründung schwierig oder unnötig ist, in denen es einfach ist, sich scheiden zu lassen, und in denen Geburtenkontrolle und Abtreibung weithin verfügbar sind. Individuen, die durch genetische Veranlagung  oder kullturelle Prägung dazu geneigt sind, sich nicht – oder nicht mit ihrer eigenen Art – fortzupflanzen, pflanzen sich daher einfach nicht mehr fort.
Das bedeutet, dass die nächsten paar weißen Generationen zahlenmäßig kleiner sein werden, aber sie werden sich zunehmend aus Menschen zusammensetzen, die die Veranlagung haben, sich fortzupflanzen und sich mit ihrer eigenen Art fortzupflanzen. Wenn das zutrifft, dann werden die Geburtenraten der Weißen eines Tages wieder ansteigen. Die Weißen sterben also nicht aus. Wir durchlaufen lediglich einen evolutionären Engpass, der uns letztendlich gegen die Kräfte immunisieren wird, die sich gegen uns richten.
Ich halte das für ein durchaus plausibles Argument, aber es spricht nicht gegen die politischen Ziele des weißen Nationalismus. Denn:
(1) Wenn es nicht so kommt, wären wir Narren, den Kampf um weiße Heimatländer aufgegeben zu haben, in der Hoffnung, dass die Evolution uns die Arbeit abnehmen wird.
(2) Der Selektionsdruck, den diese Theorie voraussetzt, wird uns nicht vor heißem Völkermord schützen, weshalb sie keine Alternative zur Gründung souveräner, homogener, weißer Heimatländer bietet.
(3) Wenn dieser Selektionsdruck wirklich existiert, wird er die Menschen zunehmend empfänglich für die Politik des weißen Nationalismus machen, und wenn diese Politik umgesetzt wird, wird sie diesen Selektionsdruck rückkoppelnd verstärken.
Kurz gesagt: Weißer Nationalismus und die Theorie des genetischen Engpasses ergänzen und bekräftigen sich gegenseitig.
Viertens könnte man einwenden, dass es ausreichen würde, die Einwanderung zu unterbinden und zu weißer Vorherrschaft (white supremacy), Rassentrennung und rechtlichen und kulturellen Barrieren gegen Rassenmischung zurückzukehren, wie sie in den USA lange Zeit üblich waren. Ich räume ein, dass eine solche Politik zwar zu Verbesserungen führen würde, sie bietet jedoch keine langfristigen Lösungen. Die Gründe sind folgende:
(1) Wenn nichts getan wird, um das Problem der geringen weißen Fertilität und der höheren nicht-weißen Fertilität zu lösen, werden Weiße schließlich auf winzige Reliktpopulationen reduziert werden und letztendlich aussterben, wie in Szenario eins.
(2) Diese Politik wurde in der Vergangenheit in den USA praktiziert und ist gescheitert. Es ist eine Definition von Wahnsinn, immer und immer wieder das Gleiche zu tun und ein anderes Ergebnis zu erwarten. Wenn diese Politik erneut eingeführt wird und erneut scheitert, wird sich unsere Rasse vielleicht nie wieder von dieser Niederlage erholen.
Wir haben keine Zeit mehr für solche Dummheiten. Wenn unsere Existenz als Volk auf dem Spiel steht, können wir uns konservative Halbheiten, fixe Ideen und Wunschdenken nicht länger leisten. Nur weißer Nationalismus kann die Auslöschung der Weißen verhindern!
*  *  *
Counter-Currents has extended special privileges to those who donate $120 or more per year.
First, donor comments will appear immediately instead of waiting in a moderation queue. (People who abuse this privilege will lose it.)
Second, donors will have immediate access to all Counter-Currents posts. Non-donors will find that one post a day, five posts a week will be behind a "paywall" and will be available to the general public after 30 days.
To get full access to all content behind the paywall, sign up here:
Paywall Gift Subscriptions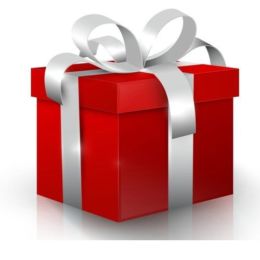 If you are already behind the paywall and want to share the benefits, Counter-Currents also offers paywall gift subscriptions. We need just five things from you:
your payment
the recipient's name
the recipient's email address
your name
your email address
To register, just fill out this form and we will walk you through the payment and registration process. There are a number of different payment options.
Fußnote
[1] Und umgekehrt: Wenn Nicht-Weiße stolz auf die Errungenschaften von Mitgliedern ihrer Rasse sein sollen, sollten sie dann nicht auch die Kollektivschuld für die Verbrechen von Mitgliedern ihrer Rasse übernehmen?