A Most Dangerous Method: The Story of Jung, Freud, & Sabina Spielrein
Mark Gullick
2,552 words
The relationship between Sigmund Freud and Carl Gustav Jung lasted just six years, from 1907 to 1913, moving from mutual admiration to friendship to professional association and finally to an irreconcilable split, and although there was a woman involved, Russian emigré Sabina Spielrein was not part of any love triangle with the two men. She was Jung's lover, sporadically, and Freud became her confidante, but Fraülein Spielrein became a psychoanalytic theorist in her own right, even being credited (erroneously) with pre-empting Freud's theory of the death instinct after her work on destruction and becoming as mutually supportive functions within the self.
John Kerr's 1993 book A Most Dangerous Method (also republished as A Dangerous Method after a film of it was made) takes its title from a letter sent by William James to a colleague in which he writes: "I can make nothing in my own case with his [Freud's] dream theories, and obviously 'symbolism' is a most dangerous method."
Symbolism is indeed dangerous, both in terms of the potential for abuse in its interpretative application and in the effect it has on susceptible minds, in this case those of Jung and Sabina Spielrein. Once symbolism was let loose in the arena of critical theory, academic chaos ensued, because once anything can mean anything, then the ideologues with the sharpest elbows and shrillest voices start telling the rest of us what films really mean and what have you. But that is a tale for another day.
While Freud wrote a famous Attempt at a Self-Analysis, and gave investigation of one's own personality a central position in psychoanalytic theory, Jung was a far more introspective creature. Jung it was who introduced the terms "introspective" and "extraspective," and the first is familiar to everyone today. Jung was also by far the more psychologically unstable of the two men, and teetered perilously close to insanity during his inner investigations and attempts at what I called, here at Counter-Currents, "autognosis."
The two men met in person for the first time in March 1907 in Vienna, talking together for 13 hours straight. One might assume that the older man would commandeer the conversation, but Jung did most of the initial talking. Freud was an excellent listener, for all his assumed superiority in the field, and Jung was amazed to hear Freud group together his main points at the end of the first part of the conversation under "several precise headings that enabled them to spend the further hours in a more profitable give and take." As for Freud's initial impression of Jung, he later told Ernest Jones, the great English chronicler of Freud's empire, that the Swiss "had the most sophisticated grasp of the neuroses of any man he'd met."
Freud and Jung slipped easily into the time-honored roles of master and disciple, both appropriate to their 19-year age difference and, as it transpired, suitable both for Jung's questing personality and the subservient attitude Freud would come to expect from everyone who entered his circle. But there was pressure on Jung from the start in the form of a secret.
In 1957 a Professor of Psychology, John Billinsky, visited Jung at his home outside Zurich and was told that Freud, at the time of his first meeting with Jung, was having sexual relations with his sister-in-law, Minna Bernays. Not only this, but it was Bernays herself who informed Jung of the fact. The affair was not initiated via the psychiatrist's occupational hazard, transference, but simply because Frau Freud knew nothing about psychoanalysis and her sister knew much, as well as being shrewdly appreciative concerning Freud's contribution. There is nothing complex here; Freud married the wrong sister. But it is a moot point whether Jung's burden of secrets affected the relationship between the two men at the point of its eventual unravelling. But who were they?
Jung's early life and career were a mixture of the influence of myth and legend, at first from children's books, an interest in the occult (the subject of his first publication), and, inspired by his reading of sexual pathologist Krafft-Ebing, a fascination with psychiatry or "the science of the soul." He would blend all these elements in his eventual work on the "archetypes," or the shared mythical symbolism conjoining human consciousness.
Freud was initially far more materialist (and Jung would undoubtedly influence some of his work on ancient civilizations, such as Totem and Taboo, for example), beginning his studies as a neurobiologist. His early work included papers on the neuroanatomy of fish. Indeed, his peers felt that with his decision to study medicine, Freud had thrown away a promising career as a research biologist, but by then he had discovered Darwin, and he would take ideas of evolution from that writer and transpose them onto his eventual work on the structure and formation of the psyche.
To anyone with an interest in Freud, incidentally, I recommend Frank Sulloway's Freud, Biologist of the Mind. When I visited Freud's London house, in the very moneyed Fitzjohn's Avenue in Hampstead, I noticed that the book was prominently displayed, so it must have the approval of Freud's estate, run as it was for many years by his daughter Anna.
The professional relationship between the two men is outlined brilliantly by Kerr, but what gives the book its thematic flavor is his highlighting of the role of a woman who is usually a mere footnote in the history of psychoanalysis.
Sabina Spielrein would see psychiatric technique bloom from both sides. Although she would go on to be a member of the Psychoanalytic Association — and remained, as she later lamented to Jung, a Freudian — who contributed to its congresses, published in her own right, and formulated theories viewed as sound by both master and pupil, she first entered Jung's clinic of Burghölzli in 1904, aged 18, as a patient.
Spielrein was under Jung's charge, and his first diagnosis cast her as gravely neurotic. She was fixated on memories of her father chastising her, which crystallized after puberty as "fantasies . . . of a thoroughly perverse nature which pursued her obsessively." This constellation of obsessions, which included beating, defecation, and her father's right hand, obviously fits Freud's central thematic of childhood sexual trauma as the wellspring of neuroses and even psychoses in later life. As it turned out, Spielrein was in the right institution at the right time. The Burghölzli was under the stewardship of Eugen Bleuler, whose own footnote in psychiatric history is that he changed the name of the condition dementia praecox to the now-familiar schizophrenia. The Burghölzli "was then fast becoming the foremost psychiatric teaching hospital in the world, and . . . physicians from far and wide, including America, would shortly be arriving to train there."
Spielrein was predisposed to attach herself to Jung romantically and Freud professionally. As noted, Jung's background was steeped in literary myth and legend, fascination with the occult, and myths more akin to spirituality than Homer's action heroics. As Spielrein writes to Jung in 1918, "I am, and most especially always was, somewhat mystical in my leanings." She was obsessed with the Siegfried myth brought to musical and dramatic life by Richard Wagner but, rather than making Jung fulfil the role of the doomed god in her own personal mythology, she believed instead that she was destined to bear Siegfried as Jung's son. After their acrimonious split, Freud took a censorious tone concerning his former protégé in his letters to Spielrein. "Don't let's talk too much of Jung," he wrote to her in 1915, "[as] you will always find excuses for him." Freud liked to marshal his friends and enemies and pit them one against the other.
Spielrein was a curiosity at the Burghölzli, being from a rich family and having a degree yet still being admitted to what was effectively a state hospital and not the private clinic one might have expected. She was placed under the care of Jung, whose professional analysis of Spielrein at the hospital used the new technique of word association, but threw up nothing like the childhood sexual trauma Jung had expected. The fact that Spielrein's mother had raised her in complete ignorance of sexual matters may have been the cause, but Jung did not think this worth pursuing.
After a straightforward analysis during which Spielrein's symptoms began to abate, and as she was planning to go to medical school, Jung began to lend her books, and she was eventually assigned to assist him in the hospital's psychological laboratory. A supposedly professional friendship blossomed, although the serpent in the garden was transference. Spielrein and Jung were obviously, for a long period, obsessively in love and sexually intimate, Spielrein referring to love-making in her diaries and correspondence as "poetry."
But these were people for whom love could never be straightforward. Rather, these were people who obsessively unraveled one another's dreams, for whom everything was a symbol of something else in an unending danse macabre of deferred meaning, the final answer always tantalizingly out of reach. Towards the end of their affair, Jung writes to Spielrein that he is "looking for a person who can love without punishing, imprisoning and draining the other person." As Kerr succinctly notes, "It is not a love letter." They do not allow one another to live in the real world, raw and without the adornment of displacement and ulterior meaning. We recall Freud's famous quip that sometimes a cigar is just a cigar. Mutatis mutandis, sometimes a life is just a life and not a text to be deciphered.
Suggestion is a very powerful force, and symbolism one of its most potent messengers. Many years ago I had a dream whose symbolism was so complete and interlocking, and utterly relevant to a situation in my own life, that I still remember it vividly today despite never having written it down. I think perhaps that it was no coincidence that I happened to be halfway through Freud's The Interpretation of Dreams at the time. The book was the first of Freud's Jung read on its publication in 1900.
This element of suggestibility could explain an element of Jung and Freud's eventual schism. Where Freud saw psychoanalysis and its development as the foundation of an exact science, Kerr writes that
[Jung] was not arguing that different types of patients might require different modes of understanding and even different types of intervention, which would have been a truly clinical approach. Instead, he was arguing that different kinds of theorists produce different kinds of theories.
Freud clearly would never accept that his theories were not scriptural and foundational to the new science he was creating. Jung saw psychoanalysis as akin to art.
Whether or not Jung resented Freud's entering into correspondence with Spielrein, Kerr believes that "the most important aspect of the Spielrein affair was the change it occasioned in his relationship with Freud." The Viennese Professor was quite obviously pleased to have a puppeteering role in relations between Jung and Spielrein.
That Freud was an authoritarian — what today might be termed a "control freak" — is in no doubt. At a congress in Nuremburg in 1910, he expanded the mission of psychoanalysis from the purely remedial to a social mission, telling the attendees,
You are not merely working in the service of science, by making use of the one and only opportunity for discovering the secrets of the neuroses; you are not only giving your patients the most efficacious remedy for their sufferings that is available today; you are contributing your share to the enlightenment of the community from which we expect to achieve the most radical prophylaxis against neurotic disorders along the indirect path of social authority.
The last rites were administered by Jung in 1914 when he formally resigned as president of the International Association of Psychoanalysis. He signed the letter to Freud with a private joke between the two men, the sigil "+++" — an old symbol daubed on the doors of peasant huts to ward off the devil. Kerr writes that "the 'unedifying struggle' was finally over."
Even if you know nothing of Freud or Jung, or of psychoanalytic theory, this is a very approachable book. The inclusion of Sabina Spielrein's story adds a novelistic twist to the tale, but Kerr has also produced a serviceable potted history of psychoanalysis, its germination, dissemination, and also the sectarian infighting its theories produced.
In a pre-pharmaceutical age, there was something shamanistic about the man who could cure psychiatric disorders. Now, psychiatric medicine is just drug dispensation, and so-called "big pharma" has replaced the International Association of Psychoanalysis. Many years ago I had a half-Hungarian girlfriend, and we holidayed once in Budapest. Her Hungarian psychiatrist mother happened to be visiting for a conference, and we all had dinner. I was already interested in Freud, and would go on to include a chapter on him in my doctoral thesis. I naïvely asked the mother her opinion of Freud, and she looked at me as though I were a simpleton. She was really just an upper-middle class drug dealer with no interest in theory. As a fledgling philosopher, I just couldn't see that, and assumed she must have had an interest in her profession's origins.
Freud's attitude to philosophy was ambivalent, writing at the outset of his career that he wanted to avoid it at all costs and towards his work's end that the discipline had been his goal all along. Jung read anything and everything, and it might be argued that he allowed his reading to shape his theory where Freud imposed his ideas on his subject matter.
My own reason for finding much philosophy in Freud's writing is because of — or rather despite — his location, his era, and his class. Treating hysterical upper-class women in fin de siécle Vienna may have led to the discovery of the unconscious, but would it have done so today? Sexuality has nothing like the taboo attached to it in the twenty-first century that it did over a century ago; quite the reverse. We live in a society which is hyper-sexualized to the point of obscenity.
As with all great thinkers, I wonder what Freud and Jung would have made of today. The British Victorian upper classes would pay to go into the asylums, watching the insane being considered a wonderful form of baroque entertainment. Nowadays we have Tik Tok for that. In fin de siècle Vienna and Zurich, neuroses and psychoses were rare and distinctive, where they now seem almost the norm.
Freud and Jung both lived long lives, but not so Spielrein. She died in 1941 in her hometown of Rostov-on-Don, herded by the Nazis into a synagogue with other Jews, including her two daughters (she never had her Siegfried), and shot.
Kerr's final word on the fate of psychoanalysis is mournful in its depiction of the pair's failure as human, all-too-human:
The real tragedy of Freud and Jung is not that they failed to create a science. It was justification enough if their ideas managed to bring some relief, and some understanding, to some people. Here let us remember that Spielrein herself was almost certainly saved by the new theories from a lifetime of invalidism or worse. The real tragedy is what they did to psychoanalysis as a clinical method. They allowed the interpretive range of psychoanalysis to become woefully constricted while simultaneously creating a political organization that ensured that this constriction would endure.
*  *  *
Counter-Currents has extended special privileges to those who donate $120 or more per year.
First, donor comments will appear immediately instead of waiting in a moderation queue. (People who abuse this privilege will lose it.)
Second, donors will have immediate access to all Counter-Currents posts. Non-donors will find that one post a day, five posts a week will be behind a "paywall" and will be available to the general public after 30 days.
To get full access to all content behind the paywall, sign up here:
Paywall Gift Subscriptions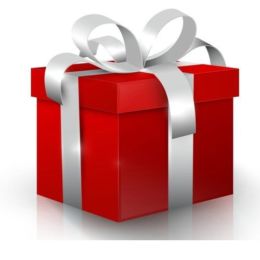 If you are already behind the paywall and want to share the benefits, Counter-Currents also offers paywall gift subscriptions. We need just five things from you:
your payment
the recipient's name
the recipient's email address
your name
your email address
To register, just fill out this form and we will walk you through the payment and registration process. There are a number of different payment options.
Enjoyed this article?
Be the first to leave a tip in the jar!