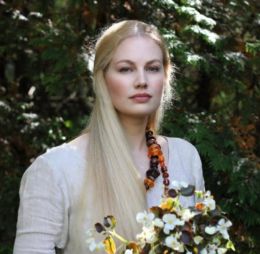 1,697 words
Earlier this month, Right-wing social media star and singer PhilosophiCat appeared on an especially interesting episode of Millenniyule. At around the 26-minute mark, after discussing spirituality, atheism, and other related topics, Cat launched into a criticism of the Dissident Right which caused a bit of a stir in the chat:
Now, the Right has this problem of a tactical lag where they tend to pick up issues that are already irrelevant by the time they've picked them up. And I mean, this is probably going to be unpopular to say, but I hope people will hear me out. I don't want to upset anybody. Keep an open mind.
There are certain issues on the Right that we probably need to deemphasize in our conversations, and I think one those is the issue of white replacement. This is still a critical issue in homogeneous countries, and they should still fight that fight. But in places where white births are now the minority, the demographic ship has unfortunately already sailed. And continuing to fight yesterday's battle, especially yesterday's battles that have already been lost, at the expense of failing to look ahead in the future and plan strategies for what's to come, rather than what already was . . .
And an example of that is just the appalling response of many of these leading figures on the Right to properly respond to this issue of medical tyranny, because a lot of them were still too busy looking at this lost demographic battle or engaging in all manner of intellectual masturbation on the Internet. And so they didn't see this great threat of globalist authoritarianism masquerading as a pandemic. So in this sense, the Right isn't even reactionary, but I would like to maybe coin the term delayed reactionary, because of this tendency to focus on these already lost battles instead of the ones we can still fight. And there seems to be this huge reluctance on the Right to let go of these old issues. There's this strong emotional attachment to it.
Oof.
If the "oof" were a unit of pain, I would give Cat a double oof on this one. First, she's really hitting us where it hurts, isn't she? The Dissident Right clinging to racial issues for emotional reasons like we're a bunch of hysterical 14-year-old girls? Oof. And second, if she's right, we're fucked. Oof again!
Cat's basically saying that the Dissident Right in multiracial countries like the United States should temporarily deemphasize racial issues in the face of globalist authoritarianism because the latter issue is more pressing and the former issue has been rendered moot through mass non-white immigration. As usual, Cat is being perfectly reasonable and sincere. She appreciates why people wish to focus on race, and she does not deny its importance.
Further, she has a point. After failing with Communism and global warming, the globalists have now latched onto medical tyranny as an effective means to advance their agenda. If they win on this, everyone will suffer, not just whites. And in such a world, the racial battles we're fighting today will become truly hopeless. At one point, she mordantly joked about how future white identitarians will be fighting to keep white majorities in their gulags. Let's therefore set aside racial discussions for now and take on the globalist enemy, even if it means allying ourselves with other ethnic and racial groups.
Cat goes on to say:
The only issue that matters right now is uniting against this medical tyranny, this new world order, this great reset. Because if we lose on this issue we lose everything else, too, because this one is for all the marbles. If you ever want to be able to fight your demographic battles again, we have to first unite and get rid of these oligarchs that are trying to destroy us all. Then we can go back to our petty demographic squabbles. We can go back to reclaiming our homelands.
I don't think it would be as easy as this. Various levels of white identity and race realism appear in the mission statements and About Us pages of leading dissident websites such as American Renaissance, The Occidental Observer, VDARE, and Counter-Currents. Nothing short of an invasion by a horde of reptilian robot zombies from the Andromeda galaxy will cause these organizations to deemphasize race. It's a little bit like asking people associated with People for the Ethical Treatment of Animals (PETA) to deemphasize animal rights because medical tyranny and globalism will ultimately be bad for animals. They're just not going to comply with that. The word "animals" is in their name, after all.
Further, Cat never explains why we cannot have both. Why can't we resist medical tyranny and push for white interests at the same time? I don't think this is an either/or situation. I'm sure that a significant proportion of white dissidents also oppose gun control. Does this mean we should all set aside our racial concerns as the Left threatens to take away our AR-15s? Not at all. There are what I call issues of the present and there are issues of the future. Gun control and medical tyranny are Issues of the present, which of course must be dealt with. After all, both evils could get a lot worse if we don't take the appropriate measures in our established body politic. White Nationalism and similar movements such as Red State Secession haven't come to fruition yet, which is why they are issues of the future. You don't deal with such issues so much as lay the groundwork for them, since no body politic has yet been established for their advocacy, and you do this by attempting to win over hearts and minds.
I think Cat is confusing the political with the metapolitical here. These certainly can be pursued simultaneously.
Further, I detect a bit of naïveté in Cat's position:
So I'm not saying this from a place of defeatism or not caring about what happens to our people, or any other people. Like, I don't have any animosity towards other races either. And I'm sure they would all like to survive just as much as we do. And most of them don't like multiculturalism, either. So let's put the blame where it belongs — the oligarchs who have done this to all of us, who have lied to all of us, who have sold us this cultural poison over the last few decades — and work together to get back to things we all want, which is our own homelands, our own cultures, our own people.
The reality is that these people are in our countries and they can be leveraged against the same enemy that brought them there in the first place. I mean, use the tools you have at your disposal. Don't be so ideologically possessed and get stuck into this spergy purity-spiraling where you're not willing to work with somebody who would be helpful to you. Not when the media smears these anti-lockdown or anti-mandatory vax rallies as being far Right neo-Nazis. It's a lot harder to do that when half the crowd is brown or black.
I find this idea unworkable, to say the least, and we can turn it on its head to demonstrate how. Have any non-white organizations approached their counterparts on the Right to help in the fight against medical tyranny? Imagine the National Association for the Advancement of Colored People trying to recruit the Proud Boys or the League of the South to combat COVID lockdowns. It's silly to contemplate, because the Right — especially the white Right — is so ostracized today that no group of non-whites will have truck with them for any reason (minus the aforementioned lizard zombie robot invasion).
Secondly, while many non-whites may oppose medical tyranny (as Cat correctly states), they will never express such absolute opposition to the oligarchs behind it simply because these oligarchs in so many other ways promote non-white group interests. People like Mark Zuckerberg, Sergey Brin, Jack Dorsey, and Jeff Bezos are a boon to non-white diasporas everywhere since they guard against nativist and reactionary forces which underscore the manifest downsides to multiculturalism. Why would supporters of the Council on American-Islamic Relations, Black Lives Matter, or La Raza ever denounce Facebook, YouTube, Twitter, or Amazon? They would never agree to "get rid of these oligarchs" when these oligarchs are so keen on cracking down on people like PhilosophiCat.
This leads to a deeper issue. Globalism — including its latest incarnation in medical tyranny — is inherently anti-white. Would the globalists have the pull they have today had Nazi Germany survived the Second World War? Of course not. Nazi Germany, along with the other European fascists and nationalists of the twentieth century, promoted white interests in one form or another. All of these people would have stood against mass immigration as well as the eco- and medical tyranny that modern globalists currently push. It seems that the history of the Left since the Second World War can be summed up as the eradication of all ideological and cultural conditions that could potentially lead to another Nazi Germany, and this means ruthlessly clamping down on all forms of white identity. What better way to do that than by turning humanity into a mocha-brown mishmash through immigration and by deprogramming our will to resist through draconian lockdowns and other medical mandates?
It therefore follows that if globalism is inherently anti-white, then white identity is the most effective antidote to globalism. It's not for nothing that no white identitarian or nationalist can accurately be called a globalist. Globalism and White Nationalism are indeed mutually exclusive. If the Dissident Right can convince a critical mass of whites to adopt a racialist, pro-white attitude, that will do more to check globalism than marching in the streets, arm-in-arm with non-whites, in opposition to COVID lockdowns.
Of course, Cat may be correct in stating that the Dissident Right has had an inadequate response to the threat of medical tyranny. Perhaps leading dissidents should give this critical topic more of their attention. But in doing so, they would be acting in accordance with their pro-white precepts rather than aside from them.
*  *  *
Counter-Currents has extended special privileges to those who donate $120 or more per year.
First, donor comments will appear immediately instead of waiting in a moderation queue. (People who abuse this privilege will lose it.)
Second, donors will have immediate access to all Counter-Currents posts. Non-donors will find that one post a day, five posts a week will be behind a "paywall" and will be available to the general public after 30 days.
To get full access to all content behind the paywall, sign up here:
Paywall Gift Subscriptions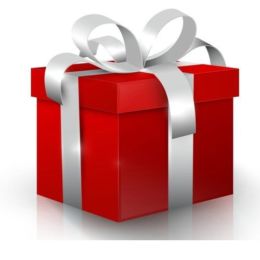 If you are already behind the paywall and want to share the benefits, Counter-Currents also offers paywall gift subscriptions. We need just five things from you:
your payment
the recipient's name
the recipient's email address
your name
your email address
To register, just fill out this form and we will walk you through the payment and registration process. There are a number of different payment options.