Excerpt from Suki Mombasa's Diary:

Just Thank Me Mark Gullick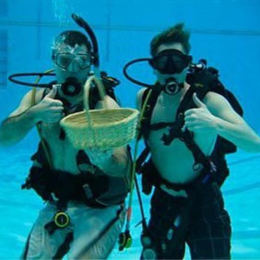 1,273 words

Editor's note: Unfortunately, Mark Gullick is unable to contribute at present due to his current detention in Central America. Doing charity work and, you know, what have you. However, Counter-Currents is proud to be able to publish an excerpt from the working diary of Oxbridge University's Diversity, Inclusivity, Pride, Solidarity, Heteronegativity, Indigenousness, and Transexuality Directrix, Suki Mombasa.
8:00 AM. Early start! Lots of meetings today and a couple of disciplinary hearings. STILL all-white toilet paper in the transgender toilets. That is, all the toilets. Why does the idea of brown toilet paper disturb white supremacists so much? And still, learners asking for "white coffee" in the canteen! Why don't you just make students of color pick the beans for you? 
8:30 AM. A small hearing about Mrs. Smith (what kind of a name is that?) who used the word "bigger" during a learner advancement group-hug, scaring two of the learners. She still talks about "taking a class." We know where "class" got us, right? Marx told us. We were in a good mood, so we just gave her a humiliating reprimand and a week-long ban, plus a mark on her professional record which will never go away. Just like her whiteness won't.
9:00 AM. A kelp and dandelion smoothie at the breakfast bar then back to my safe space for some Stormzy while I draw a mandala in my own menstrual blood. I check some surveillance cameras in some of the common rooms, but everything looks neutral. I touch my bronze of George Floyd (PBUH) and off to face the day! 
10:00 AM. Already at my artisan desk, made from sustainable balsa wood and, although inclined to wobble a bit and sort of snap and shit, still planet-loving. This is not a good start to an organizer's day! The Vietnamese co-operative who put bamboo lining on the trans safe space have sent an invoice. Funny how capitalism seems to work for everyone but poor countries. Yes, we did tell them not to put a coat of varnish on because varnish is eco-aggressive, xeeple! But Jazzii P-P says xe can poke xer finger through it. I don't see why we should pay them. That money could go to a Pride march in Venezuela or wherever.
11:00 AM. Why do we even use clock-time? It's patriarchal. Time was invented by white men to marginalize people of color (just because they didn't understand the sun! Who does?) and non-binaries for other reasons. Why am I even having to say this? From now on, just assume all my entries begin "Whenever." Know what time it is, white man? Our time.
Whenever. Later. Vagina Declina Club very positive as you would expect from people with genuine courage. We have a new un-de-platformed (Yup. The hyphen is male too, just to get in the way of LGBTQI+) speaker booked! Get this. Xe is called . That's right! Just a blank. Because that's all we are to Karen and her patriarch cisband? Right? Blanks. Power. Never stop thinking about it, xeeple.
Some femdom time. A showdown with the Dean of Cultural Studies. Again! About that book by that guy whose name I cannot even write I'm so disgusted. Plus, it's Polish. Anyway, his "book" is still in the library! It's actually basically just literally like Mein Kampf with a better cover. It's not even like Mein Kampf. It is like literally it. IQ comes up no less than seven times in the index! And this is a book xeeple of color may read, eventually. Why not just turn that bit at the back of the library into a gas chamber? Seriously.
Yeah. Yeah. Time. Time for a quick grated prune and desert-sand latté with sustainable chocolate topping, then it's the Black Queers for Palestine sit-in in Trayvon Square. They are so great and SO QUEER! Note to self — Why is the square called a square? The rigidity of four lines is a power structure designed to entrap not-male bodies within patriarchal angles. Demand Dean rename it, again. Suggest "Circle."
Just some other time. At last! The workers can have a short break. I reflect for a second, and look at myself in the mirror (no guesses who invented that. . .). I don't believe my generation regards themselves highly enough. This is our time, xeeple! We have to look — and think — the part. You cannot live by lying about everything. Wow! That is so getting written down! Lies, of course, are just the truth in the white man's mirror. . .
Yadda. Simon 17 and Imogen Maneater are doing some improv on the lawn, which looks just soooo much better since Extinction Rebellion dug it up. Have to tick off a few freshxeeple for clapping and not doing jazz hands. They are white. What are they even doing at university? Imogen's scream is so real it is frightening, a real howl into the void of oppression. Some study pods were affected, I am told to my undisguised boredom. I wonder which classes they were. Maths and Geography, no doubt, the good old colonial stuff, don't you know? A teacher of Otherkin Studies or Queer HerStories Narratives would never have objected to the fight for justice by complaining about someone screaming outside their classroom window. The Fash. They never sleep. Not like us.
Dinner in the BitchYurt. I have hay with apple-core sauce, and 72 raisins for dessert. We talk about the de-platforming, doxing, and police-assisted Deep Criminal Background Check we just had carried out on yet another supremacist (you no longer need to be told what color supremacist. . .) who won't be speaking at Oxbridge any time ever. Her speech was shown to us in advance. As so often in a world of Islamophobia, this is the real, unrecognized terrorism. The "writer" mentioned the so-called "Islamic oppression of women," four times in 675 pages. Even though they were all quotes from other books, and the "writer" showed a robust disapproval both of the quotes and Islamophobia in general, in a properly post-male world, a creature like this would be in prison, or dead.
Well! Another day! As I drift into sleep — that matriarchal construct weaved by wimmin from sexism's broad cloth to refresh xs for the fight tomorrow — I think of white people and I almost feel sorry for them. Just kidding!
I am thinking about more important things. All the piano keys in the music room are still waaaaay ­white, in terms of representation and equity. Some will have to be replaced with more black keys. Otherwise, why not just hang a noose off the Steinway? An old "blackboard" from 1992 was found in the school basement, and they didn't cover it when they were carrying it out to be sacrificially burned, and so that caused the sort of racial trauma you would expect among several learners of color who are now deferring their papers until next semester. Do I really have to explain the connection between micro-aggressions and pan-eugeno-semiotics? DUH! Plus, we are out of conical dunce hats to be worn by white students who don't stand when a Person of Color enters the room. 
Busy day tomorrow!
*  *  *
Counter-Currents has extended special privileges to those who donate $120 or more per year.
First, donor comments will appear immediately instead of waiting in a moderation queue. (People who abuse this privilege will lose it.)
Second, donors will have immediate access to all Counter-Currents posts. Non-donors will find that one post a day, five posts a week will be behind a "paywall" and will be available to the general public after 30 days.
To get full access to all content behind the paywall, sign up here: