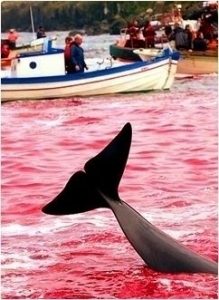 185 words / 1: 53:02
To listen in a player, click here. To download the mp3, right-click here and choose "save link as" or "save target as."
On Sunday, May 17, 2020, Counter-Currents Radio did an Ask Me Anything livestream with Greg Johnson and Fróði Midjord. This is a recording. Topics include:
0:00: Introduction
0:45: Thanks to Donors
3:01: If you could relive your 20s, what would you do differently?
11:44: Appropriate state responses to coronavirus
27:52: What happened to the Viking and Germanic warrior spirit?
46:17: Trump's words and actions; why Trump is helpful even if he does not follow through on his ideas.
101:44: Dealing with freaks and egomaniacs
105:56: How do deal with omnipresent disinformation and distrust
1:14:43: Whale hunting in the Faroe Islands
1:19:09: Jewish thinkers: Leo Strauss, Michael Polanyi, Edmund Husserl, Hannah Arendt, Ayn Rand, Otto Weininger, Gilad Atzmon, David Cole
Spencer Quinn's "Now Let Us Praise Great Jewish Violinists"
1:30:22: Karl Popper? Meh.
1:32:17: Sweden: An excessively open society (the deaths of Wilma Andersson and Tommie Lindh)
1:39:27: Ethnic Cleansing
Greg Johnson's essay "Restoring White Homelands"
1:41:33: The "racist liberal" canard; what's wrong with liberalism; liberalism vs. the common good
1:45:17: Pan-Europeanism
1:49:21: Good and bad forms of nationalism
1:50:49: Thanks to more donors and goodbye
If you want to support our work, please send us a donation by going to our Entropy page and selecting "send paid chat." Entropy allows you to donate any amount from $3 and up. All comments will be read and discussed in the next episode of Counter-Currents Radio, which airs every Friday.
Enjoyed this article?
Be the first to leave a tip in the jar!