1,075 words
Monthly recurring donations are an enormous help to Counter-Currents because they allow us to make long term plans and commitments.
Counter-Currents built up a large number of dedicated monthly donors over our first seven years online, only to lose them when PayPal deplatformed us after Unite the Right in Charlottesville.
We then slowly built up a new set of monthly donors on Stripe, until they deplaformed us in 2019.
Then we built up another list of monthly donors, only to be deplatformed again a few months later in 2019.
After the PayPal deplatforming, we lost a substantial number of donors — most of them giving small amounts — who never signed up for Stripe. After the Stripe deplatforming, we lost a substantial number of donors as well, although they didn't have much of an opportunity to sign up before we were deplatformed again.
At this point, Counter-Currents has only about 20% of the number of monthly donors that we had at our peak. Our enemies, I am sure, are rubbing their hands together in glee, since deplatforming works.
Of course, we are still in business. But Andrew Anglin's recent announcement that he has had to lay off his writing staff is a very bad sign. It is a wakeup call here at Counter-Currents. We need to get serious about getting our monthly donors back.
Folks, if you were a monthly donor in the past, now is the time to rejoin us.
If you were thinking of becoming a monthly donor, now is the time to commit.
Some of you might be tired of all the deplatforming and are just waiting for a stable solution before you get back in the game. Well, we do have a new payment processor. But in truth, nothing is stable in this world, and to survive we need to adapt. We need to make up our minds to move quickly from one processor or platform to another.
Some of you might be thinking that your monthly donation did not make a difference. And if you were the only one thinking that, you might be right. But a lot of people are apparently thinking that way, so it makes a big difference.
Some of you might be thinking that other people will take care of the monthly donations, so you don't need to bother. But a lot of other people are thinking the same thing, so you do need to bother.
Some people were willing to help when it was convenient. Now that the revolution no longer takes PayPal, they are going to buy stuff on Ebay instead. We need more dedicated people like you to take their place.
Make today the day that you start — or resume — making a monthly donation to Counter-Currents. There are several ways you can help out.
Credit Cards
In 2019, Counter-Currents was de-platformed from five credit card processors. We applied to a couple of other processors but were turned down. In the process of applying, we discovered that Counter-Currents has been put on the so-called MATCH list, a credit card industry blacklist reserved for vendors with high rates of chargebacks and fraudulent transactions. This is completely inapplicable to Counter-Currents. Thus our placement on this list is simply a lie — a financially damaging lie — that is obviously political in motivation.
Fortunately, we have now found a new processor that will take single and recurring donations. Please click here.
Please note: to increase security and keep processing costs down, the minimum payment we can take by credit card is $10. 
Bank Transfers
It is also possible to support Counter-Currents with bank transfers, which can be single or recurring. Please click here and choose the Bank Transfer option.
Please note: to increase security and keep processing costs down, the minimum payment we can take is $10. 
If your bank does free money transfers to other banks in the US, please contact me at [email protected].
Bill Payment Services
If you wish to make monthly donations by mail, see if your bank has a bill payment service. Then all you need to do is set up a monthly check to be dispatched by mail to our PO box. This check can be made out to Counter-Currents or to Greg Johnson. After the initial bother of setting it up, you never have to think about it again.
Gift Cards
Gift cards are a useful way to make donations. Gift cards are available with all the major credit cards as well as from major retailers. You can either send gift cards as donations (either electronically or through the mail) or you can use them to make donations. Simply buy a prepaid credit card and click here to use it. If you can find a place that sells gift cards for cash, they are as anonymous as sending cash and much safer.
Checks and Money Orders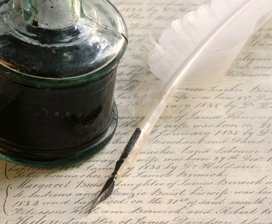 Sometimes the old ways are best. The least "de-platformable" way to send donations to Counter-Currents is to put a check or money order in the mail. Simply print and complete the Word or PDF donation form and mail it to:
Counter-Currents Publishing, Ltd.
P.O. Box 22638
San Francisco, CA 94122
USA
Thank you, Boomers, for keeping your checkbooks, envelopes, and stamps. There are youngsters reading this site who have never written a check or put a letter in the mail.
Crypto-Currencies
In addition to old-fashioned paper donations, those new-fangled crypto-currencies are a good way to circumvent censorious credit card corporations.
Click here to go to our crypto donation page.
Click here for a basic primer on how to get started using crypto. Do not, however, use COINBASE. COINBASE will not allow you to send money to Counter-Currents. (Yes, it is that bad.)
The Counter-Currents Foundation
Note: Donations to Counter-Currents Publishing are not tax deductible. We do, however, have a 501c3 tax-exempt educational corporation called The Counter-Currents Foundation. If you want to make a tax-deductible gift, please email me at [email protected]. You can send donations by mail to:
The Counter-Currents Foundation
P.O. Box 22638
San Francisco, CA 94122
USA
Remember Us in Your Will
Finally, we would like to broach a very delicate topic: your will. If you are planning your estate, please think about how you can continue helping the cause even after you are gone. The essay "Majority Estate Planning" contains many helpful suggestions.
Remember: those who fight for the Golden Age live in it today.
Thank you again for your loyal readership and generous support.
Greg Johnson
Editor-in-Chief
Counter-Currents Publishing, Ltd.
Enjoyed this article?
Be the first to leave a tip in the jar!