722 slov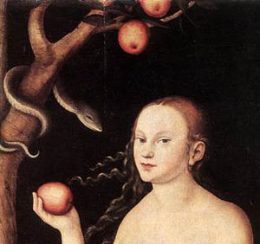 English original here
Zrovna jsem doposlouchal rozhovor Grega Johnsona s Markem Dyalem na rádiu Counter-Currents. Dyalova pouť od samolibého antirasistického skejťáckého pankáče a fanouška Public Enemy, přes studenta černošských studií až k nieztzscheánskému skinheadskému fašistovi je pro mě zároveň fascinující i povědomá.
Staré rčení pravičáků říká něco v duchu, že "i když jsme rádi, když do kostela přijde i obecní děvka, řekneme jasné 'ne', pokud by chtěla vést kázání." Myslím, že to někdo použil i v souvislosti se mnou – a pokud se to zatím nestalo, jistě by k tomu dojít mohlo.
Rozhodně nejsem "rozený pravičák". Vyrostl jsem na MTV, jako všichni mí vrstevníci – možná kromě těch mennonitů z farmy za městem. Když jsem odešel do New Yorku na uměleckou školu, první autorské čtení, které jsem v životě viděl, bylo z knížky Camilly Pagliaové Vamps and Tramps. Jako kluka z venkova mě fascinoval bizarní performance art, Jean-Paul Gaultier, budoucnost a všechno další, co se zkraje devadesátek zdálo NOVÉ a vzrušující.
Chodil jsem do klubů a šňupal tam koks z pěsti extravagantního vraha, který se později stal mým mentorem a zaměstnavatelem. Bylo to místo a moment v čase – těsně před Giulianim – o nic míň dekadentní a hříšné než výmarský Berlín.
Teprve když jsem se přestěhoval do Los Angeles a vedl tam kancelář návrháře interiérů z Beverly Hills, jsem si plně uvědomil, jak groteskní a zlý dnes je (a možná odjakživa byl) americký sen. Chvíli mi trvalo zasadit všechno na správné místo, přečíst si i jiné věci, promyslet odlišné myšlenky a pochopit, co všechno že je vlastně špatně. Když jsem nedávno připravoval druhé vydání své prvotiny, bylo mi trochu stydno nad tím, jak liberální – jak liberační – je. Pořád se učím a přemýšlím – což by myslící lidé měli dělat celý život.
Není to tak dávno, co Američané žili v patriarchální civilizaci řízené bělochy-muži a převážně pro ně. To jsem ale už nezažil a nevzpomínám si tak na autentickou Tradici předků v evolovském slova smyslu s velkým "T". Jsem dítě své doby. Jsem Američan, člověk moderní, kapitalistické, feministické technokracie, v níž jsou skoro všechna někdejší tabu přípustná a Bůh se stal zcela volitelnou možností. Jsem produkt osvícenství a materialismu a VĚDY!
Mainstreamoví liberálové zcela dogmaticky věří, že veškerá opozice zprava vychází od zaostalých, izolovaných a nevzdělaných křupanů a cynických zazobaných kapitalistických válečných štváčů, kteří jižanské good ole boys popichují do válek za mořem a vykrmují v Chick-Fil-A (jižanský ekvivalent McDonald's, pozn. DP). Problém podle nich spočívá v tom, že pravice prostě zatím jen nevyslechla dostatečné množství liberálního evangelia – a proto je mimo.
Souhlasím s Kurtagićem a Duginem že "Zápaďané automaticky přemýšlí v liberálních pojmech a považují za samozřejmost, že nikdo duševně zdravý, rozumný a vzdělaný by nemohl smýšlet jinak. Obviňují tak protivníky z ideologického smýšlení, aniž by si uvědomovali ideologický původ svých vlastních výchozích domněnek." Příslušníci "Apple generace" se zřejmě nemýlí, když "konzervativce" považují jen za trochu pomalejší liberály, kteří by rádi postupovali kupředu "trochu pomaleji, nebo dokonce udělali pár kroků zpět".
Všichni jsme se narodili v liberálním bordelu, dopřávali si jeho neřestí a okusili jeho hříchů. Rozdíly mezi námi spočívají v míře a skladbě hříchů. Čistota není nic než póza, hra plná obviňování v duchu "jsem čistší než ty".
Old boys kluby – ocelová pěst chránicí mužnost, hierarchii a řád – přežívá nanejvýš jako duch zašlého patriarchátu. Stará pravice je strašidelná pohádka před spaním pro malé kluky, holky a rasově smíšené trans osoby.
Jakákoliv americká nová pravice nutně bude muset vzejít z dusivé břečky liberalismu a – lapajíc po dechu – zvolat: "UŽ DOST!"
Jakákoliv smysluplná americká nová pravice bude víc revoluční než reakcionářská.
Jakákoliv smysluplná americká nová pravice bude tvořená horlivými konvertity k staronové víře, lačnými po náboženském zážitku jako při kázání v improvizovaném stanu. Nová pravice tedy nevyhnutelně bude kostelem plným starých kurev, které kážou zbrusu nová kázání. Nebude to stará dobrá víra. Ne tak docela. Bude muset být souostrovím kultů, které mávají svíčkami, odříkávají modlitby a přinášejí velkolepé a krvavé oběti, aby tak přivedly na svět úplně nový věk.
Objeví se spousta příběhů o obrácení, o tom jak muži a ženy našli novou víru – tolik, že brzy začnou nudit a opakovat se. Jednou z hlavních překážek pak bude vyhnout se uváznutí v těchto metanarativech konverze – "coming-outových" příbězích – a najít pro nové konvertity konstruktivní cestu: a někdy se jako ti nejvhodnější k tomu obrátit liberalismus proti sobě samému mohou ukázat jeho někdejší kněží.
Překladatel: Tomáš Kupka
Source: https://deliandiver.org/2017/10/kostel-plny-devek.html