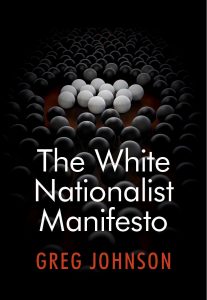 358 words
On Saturday, December 10th, Greg Johnson will be doing a livestream seminar on The White Nationalist Manifesto. In the first hour, he will read, discuss, and answer questions about the chapter "Restoring White Homelands." In the second hour, the chapter is "What's Wrong with Diversity?" The stream will start at noon Pacific, 3pm Eastern Standard Time, 8pm UK time, and 9pm Central European time at:
DLive: https://dlive.tv/Counter-Currents
Odysee: https://odysee.com/@countercurrents/ccradio
To support this new effort, one of our listeners offered to match every dollar raised up to $2,000! All donations including those with questions sent via Entropy will be counted.