1,218 words
A common liberal argument against the pro-life movement is that it's not truly pro-life. In the liberal imagination, "pro-life" means being for more government assistance and universal healthcare. Liberals claim conservatives want to punish single moms by forcing them to have children without any resources to raise them. A true pro-life society would ensure these women got all the help they allegedly need.
Many pro-life conservatives respond to this argument with full-hearted agreement. They believe the government needs to provide more welfare to helpless moms in a world without abortion. While a noble idea in theory, it would just lead to the government subsidizing demographic replacement and dysgenics. Contemporary America isn't capable of developing a natalist policy that would boost birthrates among the people who are not having kids (namely, whites) and increase family formation. It would more likely accelerate current demographic issues.
Conservatives don't seem to mind this prospect. Last weekend, The New York Times published an article by conservative policy analyst Patrick Brown. In it, Brown shared his pro-family vision in an America free of Roe v. Wade. It's not the ideal natalist policy, to say the least. Brown claims there is a "realignment" going on and that Republicans must embrace the welfare state to avoid electoral defeats, especially in light of a nation where abortion will no longer be legal in every state:
Some Republicans who were elected on anti-abortion rhetoric might find themselves politically vulnerable — unless they lean into the ongoing political realignment and put themselves on the side of working-class parents. The end of Roe will mean that pro-family rhetoric will need to be backed up with policy proposals that match. . . . An authentically pro-life, pro-family approach must take seriously the challenges that women and families experience not only during and immediately after pregnancy but also in the years that follow.
What does that policy actually look like? His first suggestion is to provide more resources to "low-income and working-class women" facing "unexpected pregnancies." Translation: We need to increase government assistance to non-white single mothers. Other ideas include more money for government programs designed to help low-income minorities and which mandate paid parental leave. Brown claims these ideas would encourage more single-earner families — without using the word family in that paragraph. He also argues that Republicans should expand child tax credits and tie them to work, which is probably the best idea the author suggests. Other suggestions include benign proposals to back programs to train more medical professionals and provide more childcare facilities.
On the surface, the article's policy plan isn't that bad — until you realize what's missing. The word "father" is never mentioned in the article. "Marriage" is only mentioned once, and only in the context of helping "low-income" parents. For a supposedly "pro-family" policy, this agenda seems remarkably unconcerned with promoting family formation. It just rewards present demographic trends.
But at least Brown's column lives in the real world. The other conservative pro-life, pro-welfare article published by the Times exists in another dimension. Catholic contrarian Matthew Walther argues in his op-ed that abortion will make America poorer, dumber, and more violent. He argues this is a good thing:
Research over the years has suggested that an America without abortion would mean more single mothers and more births to teenage mothers, increased strain on Medicaid and other welfare programs, higher crime rates, a less dynamic and flexible work force, an uptick in carbon emissions, lower student test scores and goodness knows what else. If you sincerely believe, as I do, that every abortion means the deliberate killing of an innocent human being, is there some hypothetical threshold for negative growth, carbon dioxide levels or work force participation rates beyond which the protection of that life would be too burdensome?
For me, the answer is no.
Even though Walther predicts that abortion bans will crater the economy and lead to a dysgenic future, he believes the only proper answer is to expand the welfare state:
[O]pponents of abortion should commit ourselves to the most generous and humane provisions for mothers and children (paid family leave, generous child benefits, direct income subsidies for stay-at-home mothers, single-payer health care) without being Pollyannaish.
In summary, Walther has no problem with an abortion ban turning America into Venezuela. At least we will have a welfare state that can provide all these amenities — don't ask how — in our new favela nation.
These arguments undermine the notion that an abortion-free America would lead to stronger families and a general return to tradition. In reality, it would just accelerate current demographic woes and lead to more children being raised by single moms. It also probably wouldn't boost the birthrate of the white middle class. As abortion statistics show, the vast majority of people who get abortions are poor and non-white.
These are just a few examples of conservatism's current infatuation with "pro-family" policies. Essentially, none of the conservatives' ideas addresses the core problem of encouraging middle-class whites to form families at an earlier age and to have more children. They are usually concerned with other matters. Sometimes, these ideas are goofy but harmless, such as heavily taxing porn in order to subsidize children with severe disabilities. Other ideas would actually hinder the white middle class from having kids.
A popular pro-life idea is banning in-vitro fertilization (IVF). They view IVF as an abomination and want it restricted. IVF is one of the few options available to intelligent whites who delay having children. In a perfect world, they would have had children at an age when they would not have had to worry about fertility issues — but we don't live in that world. Restricting fertility treatment to protect fetuses would only ensure that middle-class whites have fewer kids. The nature of our economy and society are not going to suddenly change after an abortion ban. Professional strivers will still delay having children, believing they can just wait until their 30s to do so. Thankfully, due to IVF and other practices, they're still able to reproduce, but in a world without these options, they would just end up childless. Maybe they could adopt Shaniqua's kids instead . . .
It's worth reiterating the point that abortion is not a central issue for identitarians. Our guys can take either side on the matter, and it doesn't serve as a litmus test. We should take note, however. when one side seems eager about the dysgenic prospects of a full-on abortion ban and promotes "family" policies that would accelerate our people's demographic decline. That's not something we can support.
The hard truth is that America can't emulate Hungary's natalist policies — at least, not in the way identitarians wish it would be done. America's current ideology is best represented by Black Lives Matter. Our population is only 57% white today. Any natalist policy would appeal to the interests of non-white interest groups and not be directed at whites. It's unthinkable for America as it exists today to pass "pro-family" policies that would actually benefit our people. The ideological structure and demographic trends of our nation weigh against it.
It's smarter for us to oppose these handouts that will primarily go to minorities and be denied to us. A real pro-family policy doesn't promote dysgenics.
*  *  *
Counter-Currents has extended special privileges to those who donate $120 or more per year.
First, donor comments will appear immediately instead of waiting in a moderation queue. (People who abuse this privilege will lose it.)
Second, donors will have immediate access to all Counter-Currents posts. Non-donors will find that one post a day, five posts a week will be behind a "paywall" and will be available to the general public after 30 days.
To get full access to all content behind the paywall, sign up here:
Paywall Gift Subscriptions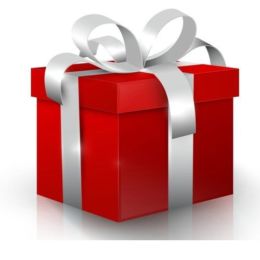 If you are already behind the paywall and want to share the benefits, Counter-Currents also offers paywall gift subscriptions. We need just five things from you:
your payment
the recipient's name
the recipient's email address
your name
your email address
To register, just fill out this form and we will walk you through the payment and registration process. There are a number of different payment options.
Enjoyed this article?
Be the first to leave a tip in the jar!