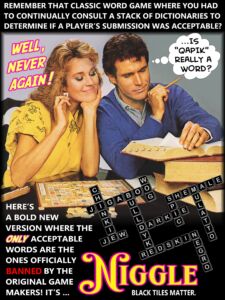 160 words / 2:08:29
On this episode of Counter-Currents Radio, the regular roundtable of Greg Johnson, Millennial Woes, and Fróði Midjord discuss current events and answer listener questions. Topics discussed include:
00:00:00 Quitting the WN movement
00:28:00 Writers who died too young
00:32:00 Why is the Left pushing LGBT?
00:45:30 Advice for young men and women
00:58:30 South Africa
01:02:00 Derek Black
01:04:30 Bill Regnery
01:12:30 BlackPilled and Atheism is Unstoppable
01:19:30 Favorite film scores/composers
01:25:00 "Best" songwriter you don't enjoy
01:30:00 Place you want to visit in South America
01:33:00 Qualities in colleagues
01:40:00 Inflation
01:45:00 To what extend should we protect free speech?
To listen in a player, click here. To download, right-click the link and click "save as."
Follow Millennial Woes:
Website: https://www.millennialwoes.com/
Linktree: https://linktr.ee/millennialwoes
Telegram: https://t.me/millennialwoes
Follow Fróði Midjord:
Linktree: https://linktr.ee/guidetokulchur
Telegram: https://t.me/guidetokulchur
Website: https://gtkmedia.org/
*  *  *
Don't forget to sign up for the weekly email Counter-Currents Newsletter for exclusive content, offers, and news.
Enjoyed this article?
Be the first to leave a tip in the jar!