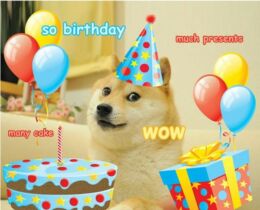 112 words
Today's livestream is a special, three-hour birthday stream, with many Counter-Currents contributors as special guests: Jim Goad, Gaddius Maximus, Nicholas Jeelvy, Ondrej Mann, Spencer Quinn, Stephen Paul Foster, Karl Thorburn, Beau Albrecht, Mark Gullick, James O'Meara, Kathryn S., and F. Roger Devlin, in addition to the regular members of the Counter-Currents Brain Trust: Greg Johnson, Millennial Woes, and Frodi Midjord.
It starts at noon PST, 3 pm EST, 8 pm UK time, & 9 pm CET on DLive and Odysee.
This is your chance to ask questions of some of your favorite Counter-Currents authors. So please, send your questions, comments, and donations through Entropy: entropystream.live/countercurrents
Because of the generosity of several donors, all donations sent during today's livestream will be matched 100%.
Please join us for a very special celebration.
Greg Johnson